It's always refreshing to stumble across a creative DIY project when I'm not covering Uber controversies or the impending AI takeover. This latest comes courtesy of Harnek Gulati, who built a wooden word watch for his roommates and is now selling it on Kickstarter.
If you aren't familiar with a word watch (I wasn't either), it's a big grid of words that light up to spell out the time relative to the hour. For example, "It is half past ten" for 10:30.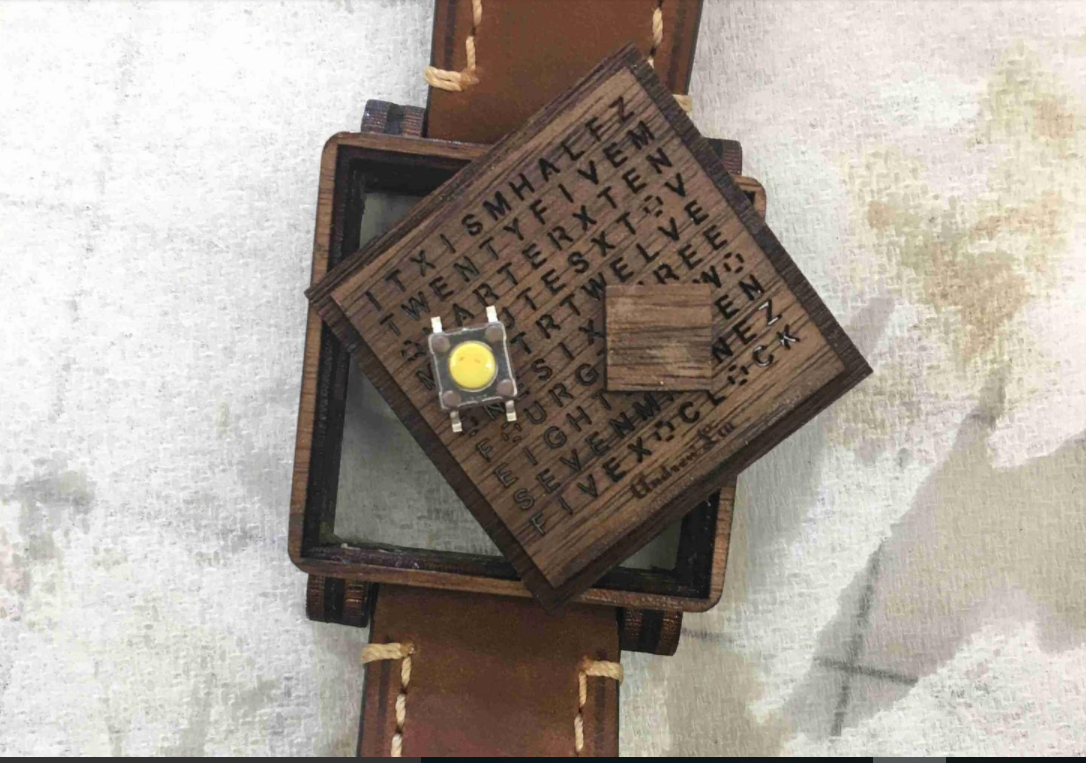 The Harvard computer scientist wrote a detailed post about how he created the watch, his first embedded programing project. The first version, built for a close roommate, was too fragile and bulky, and it had poor battery life. So Gulati started over. This time, the budding engineer added a way to see the time digitally, and he made a Spanish version of the walnut timepiece. He chose not to include a battery indicator, day of the month, or am/pm to keep the interface as minimalist as possible.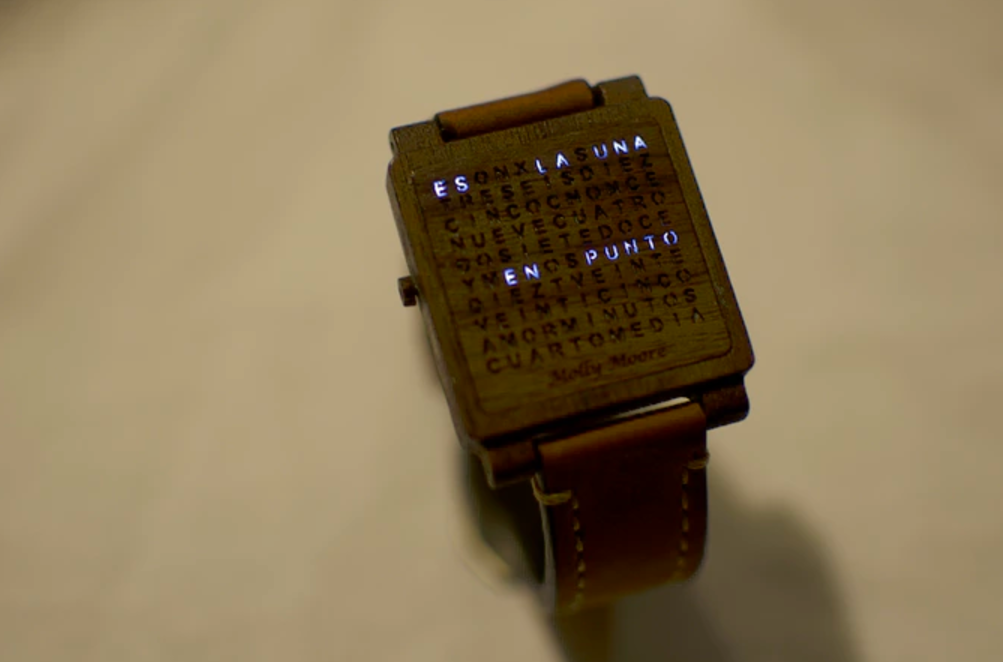 After adjusting the color of the LEDs, cycling through laser-cut watch faces, and stressing over the look of the button, Gulati landed on his final version.
Gulati is now selling his watch on Kickstarter and has already collected more than $44,000 in crowdfunding pledges. Only the post-early bird units are still available for $219.