I hadn't been to Denny's in years, but the scene there was exactly the way I remembered it: faded red, white, and blue streamers hanging from the ceiling; a family celebrating their son's birthday over breakfast; "I Knew You Were Waiting (for Me)" by George Michael and Aretha Franklin playing softly over the speakers.
It wasn't a new TV slot or advertising jingle that brought me back to chain diner for a chocolate shake with my wife. It was Tumblr.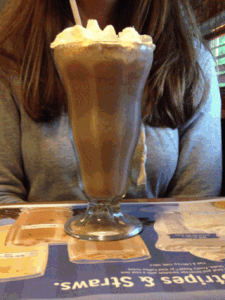 Through a flurry of timely and creative GIFs and image macros, the 60-year-old chain restaurant has managed to court a new generation of patrons online.
"I think Denny's has the best brand Tumblr I've ever seen," said Digg's social media editor, Veronica de Souza. "It's not desperate or fake or trying too hard. It's just simple, great content that gets people thinking about their brand, and more importantly, it makes people want to go to Denny's."
The head cook inside the Denny's social media kitchen is 23-year-old Amber Gordon, who was hired by Gotham Inc., a New York-based creative agency, to oversee all of Denny's social media profiles.
With the company's presence on YouTube and Facebook already established—Denny's was voted the most engaged restaurant on Facebook in 2011—Gordon focused her efforts on Tumblr, starting an official account with the help of Gotham graphic designer Matthew Clifton.
Reaching a millennial audience isn't as simple as purchasing a promoted tweet on Twitter or throwing money at a post on Facebook. You have to not only speak their language but to do so in a way that fosters, not forces, conversation.  
"I was hired to use the social networks as I would my own," Gordon (pictured right) told the Daily Dot. "That's our strategy, having that diner feel. You're just happy to be there. We're trying to show that we're the same thing, but on social. It's not supposed to be advertising in your face."
Gordon's Tumblr formula breaks down into three seemingly simple tasks: capitalizing on trending topics, engaging with humor, and community interaction. Each day Gordon receives 500-1,000 messages on Tumblr, ranging from original fan art to questions on how you can score a free Grand Slam (a popular design-your-own-breakfast option). She makes it a point to personally respond, and some of the submissions have, in turn, helped inspire a handful of Denny's original GIFs, which are anything but your standard magazine-fare advertising.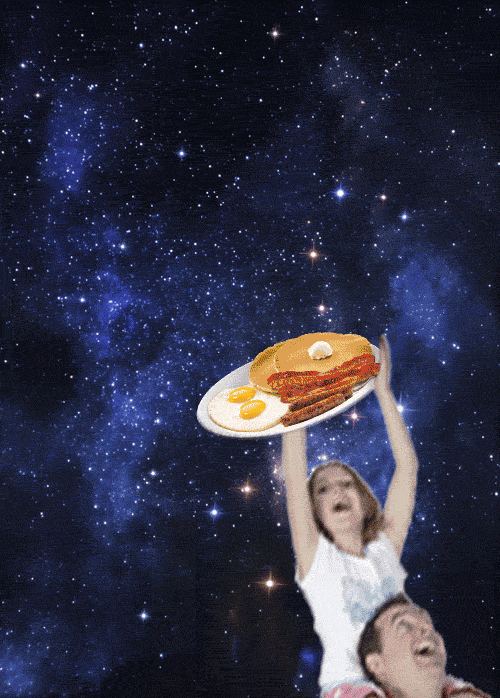 "When creating GIFs for the blog, I often think to myself, what would I, someone who loves Tumblr, want to see from a brand?" Clifton told the Daily Dot. "Tumblr is a place of creativity and collaboration; this allows for some great content to be created and also be inspired by. I try to immerse myself as much as possible and see what the many creative users of Tumblr are creating."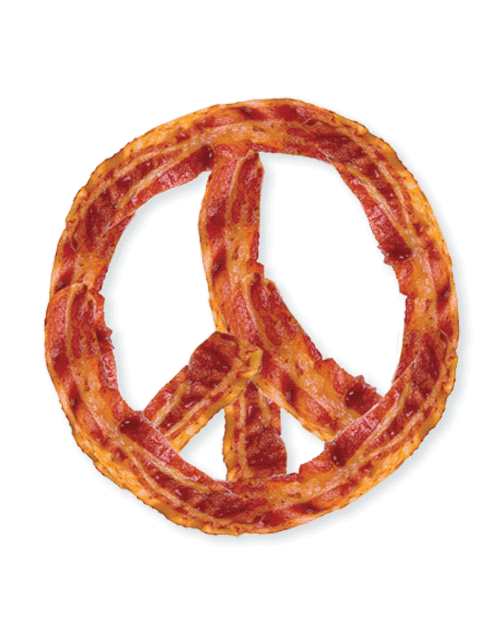 What truly separates Denny's from other brands on Tumblr is Gordon's ability to take a news event or obscure meme, like "when u mom com home and make hte spagheti," and pair it with Tumblr's broader branding Denny's audience. On June 10, for example, following news that the National Security Agency (NSA) had been working with major tech companies on a surveillance program called PRISM, Denny's responded with the following GIF, which collected more than 9,000 views on Twitter and 255 notes on Tumblr.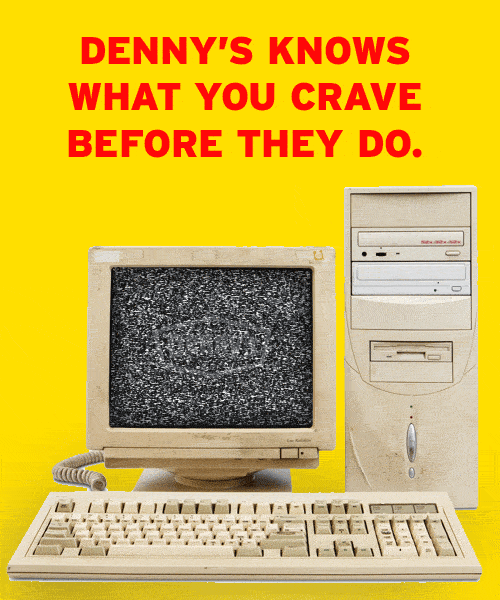 Not everyone was thrilled. Forbes ran an article titled "Denny's Uses NSA Controversy as Hook for Bizarre Twitter Ad," asking whether the jokey ad trivialized the "underlying story." "Denny's is among the minority of brands that have seen this as a social media advertising opportunity," the article read.
"We want to create things that people question and want to find the meaning behind," Gordon told us. "The things we do, the things that are most successful, when we don't try to make memes. We don't try to create something to grab people's attention."
Just how successful has Denny's been on Tumblr? It's inspired an entire fandom: Tumblr users write romantic fiction about an anthropomorphised Denny's and LongHorn Steakhouse. Need further proof? Check the tag #dennys selfie, which patrons use when uploading photos of them at the restaurant.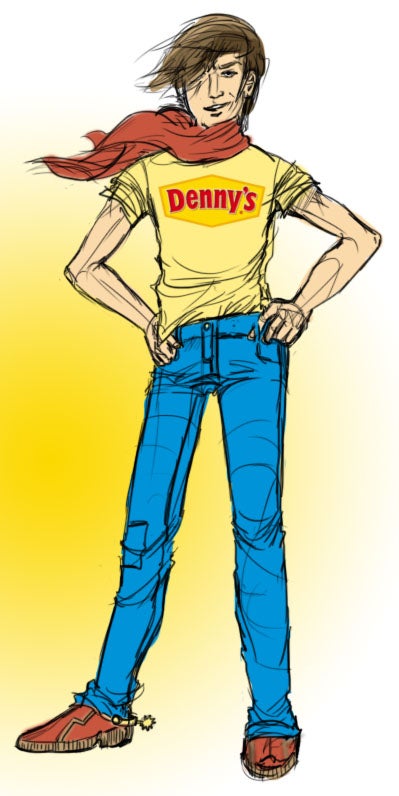 "The Denny's Tumblr is a perfect example of why Tumblr is worth the time," de Souza said. "Look at all the response: the fan art, the comments. And most importantly, it's driving people to the restaurant."
Tell me about it.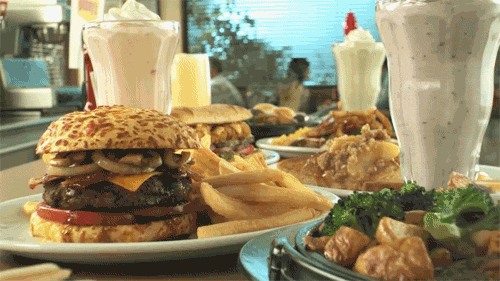 Photos and GIFs via Denny's/Tumblr | Main illustration by Jason Reed