PDF is a wonderful format for viewing documents but it can be frustrating to deal with. Modifying a document requires you to find a special program, the files are often large, and if you've never used one before, learning the quirks of the format takes time. Worst of all, most people don't use PDFs enough to justify downloading a special program just for dealing with them. Still, at some point, you're going to need to transfer a PDF into a document. Maybe for a lease, maybe for work, who knows? But trust us: It's only a matter of time. That's why we've hunted down the best ways to convert PDF to Word.
How to convert PDF to Word for free
1. Convert PDF to Word using Google Drive
Google Drive is a priceless tool, and there's a good chance you already store most of your PDFs there anyway. If you don't feel like downloading PDFs to your computer, converting them Google Drive offers a simple and fast way to turn them into Word docs. But be aware: If you're trying to convert a PDF that features a lot of images, this method will remove them from the final document.
Set your Google Drive to convert uploaded files to Google Docs editor format
Google Drive needs permission to convert your files to Google Docs editor format before it can convert your PDF. To turn this option on, click the Cog symbol in the top-right corner of the screen, then select the Settings option on the drop-down menu.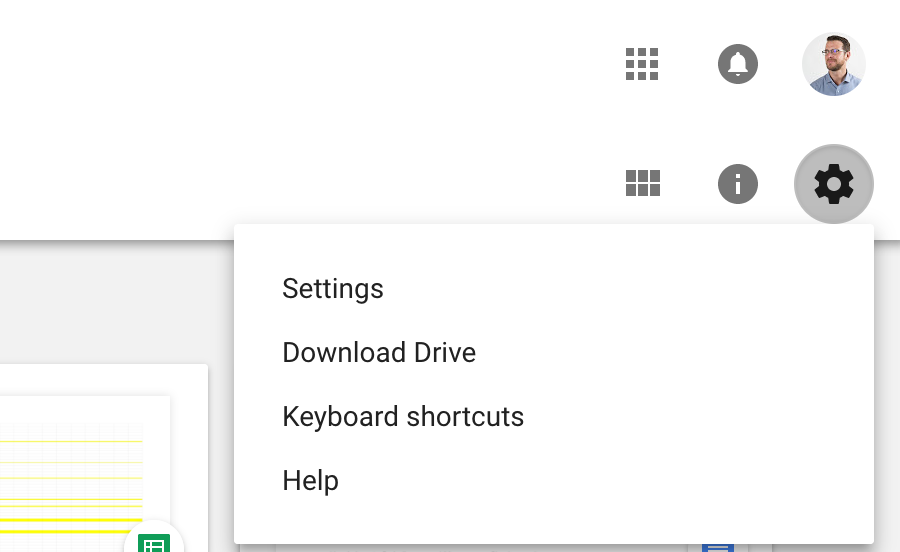 Under the General settings click the box for "Convert uploaded files to Google Docs editor format."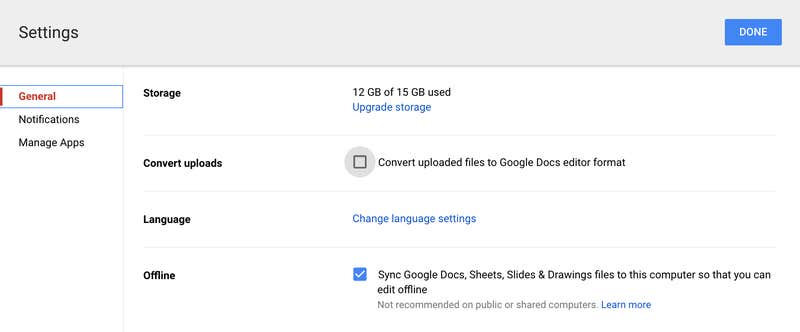 Select your PDF of choice and right-click
When you right-click on the PDF you'd like to open, select "Open with" in the menu that opens and then "Google Docs." A new window will open and you will see a loading screen as Google converts your PDF into a Google Doc.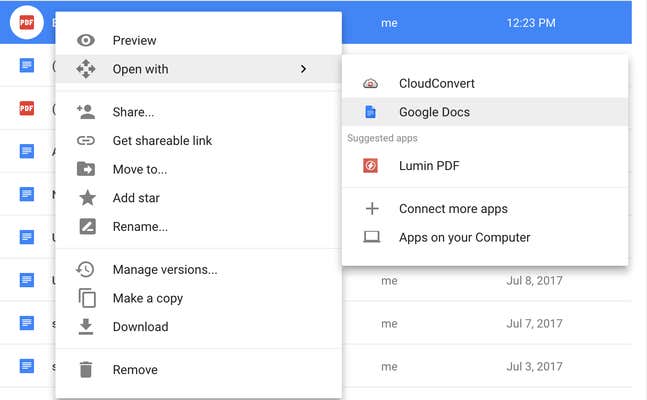 Download your file as a Word doc
Once on your new Google Doc page, go to the file menu at the top left of the screen. Select File, then "Download as," and the Microsoft Word option.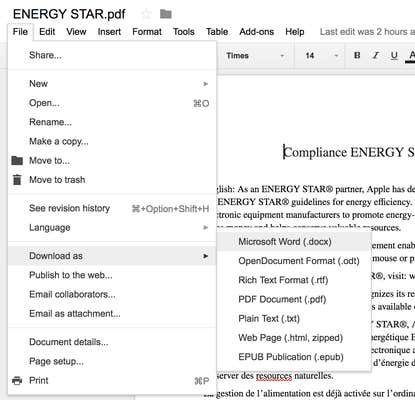 If your PDF is a simple text document, the Google Drive method is more than enough to get you back to work. However, if you need to keep the original document largely intact, complete with images, you're going to need a more powerful service.
READ MORE:
2. Convert using PDF to DOC
PDF to DOC is the most powerful free PDF conversion tool online that doesn't require you to download an app. This free service allows you to upload up to 20 PDF files at a time to convert PDFs to DOC, Text, DOCX, or PNG or to turn other files into PDF. No one does it better for less, and the results when using PDF to DOC speak for themselves. Here's how it works.
Upload your file from your computer
For this example, we're using an image-heavy PDF, the liner notes for a Miranda Lambert album. Select Upload Files, pick the PDF you'd like to upload, and hit enter. Your PDF will automatically convert. When the conversion process is over you'll see the Download button appear under your file.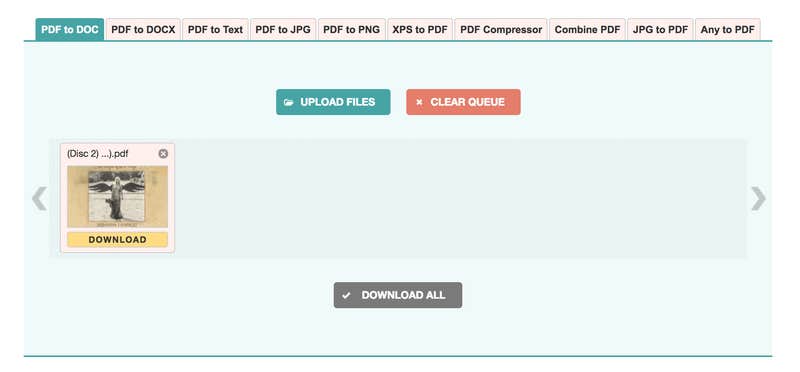 Download and open your file
Click download to retrieve your file. If you've converted more than one PDF, select the Download All option to save yourself saving each one individually. The end result of this conversion is incredible. Here's a screenshot of the file PDF to DOC created. As you can see, the text is fully editable. (The author of this piece is sadly not a deep personal friend of Miranda Lambert.)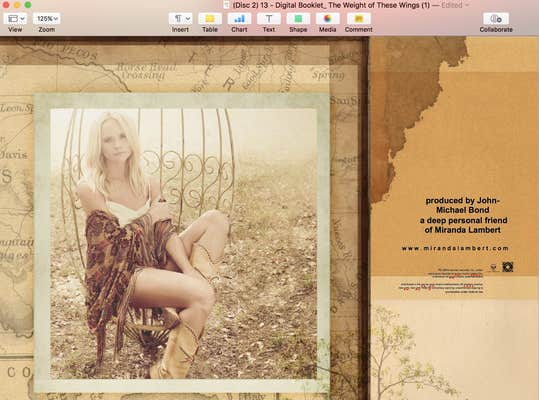 For comparison, when the same PDF was converted to DOC via the Google Drive method, and it came out looking like this.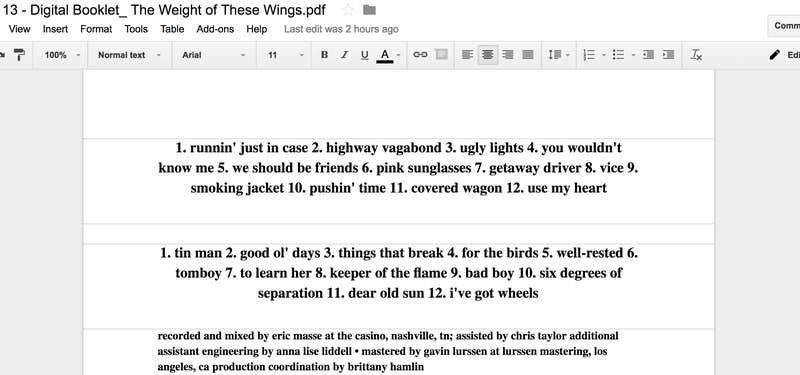 Both methods have their selling points. The Google Drive method is a quicker if you need to convert a PDF to Word that's mostly text and is already stored in your Google Drive. However, when it comes to recreating PDFs with stunning precision, we have to recommend PDF to DOC as the clear winner. While you may lose some fonts in the transition, PDF to DOC provides the clearest and most accurate representation of what the PDF you're converting originally looked like. They could easily charge for this service, but lucky for you—they're not.