What if you could see everyone who swiped you on Tinder, and not just people you'd swiped back? That's one of the leading principles behind Clover, a new mobile dating app that describes itself as an amalgamation of Tinder and OkCupid.
Launched last St. Patrick's Day, Clover is the brainchild of Isaac Raichyk, the former CEO of the Vine-esque social video-sharing service Keek. Like Tinder, Clover links to your Facebook profile and allows you to scroll through photos of other users, liking them or X-ing them along the way (you can also scroll through your matches, or "prospects," vertically). And also like Tinder, Clover is location-based, though you have the option of turning off your GPS settings if you don't want your location revealed.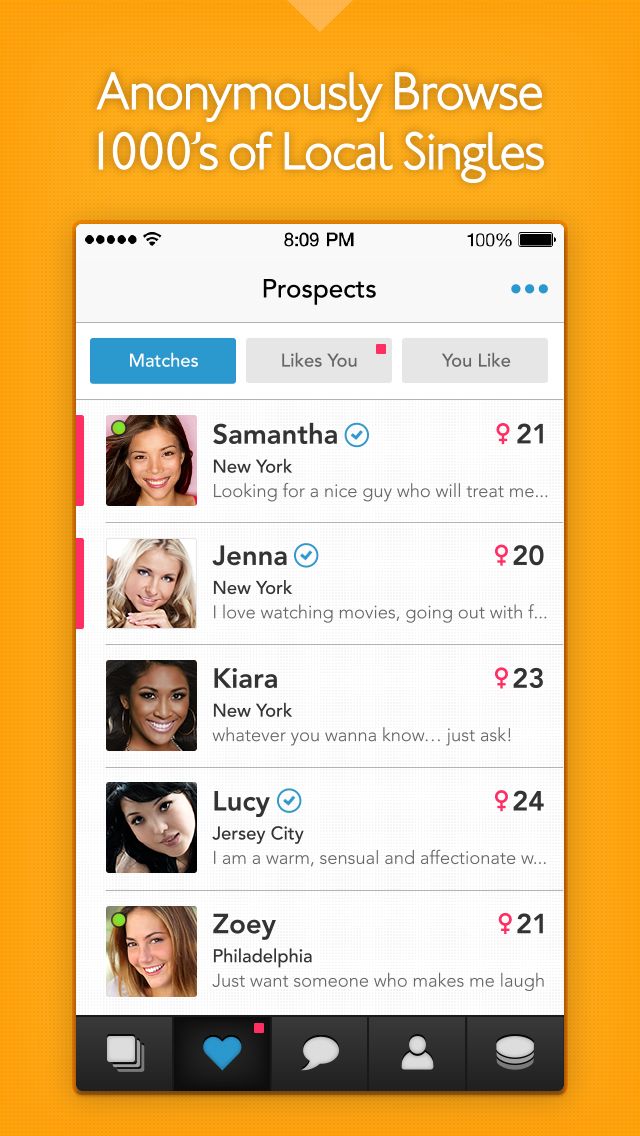 Screengrabs via Clover/Pinterest
But unlike Tinder, Clover doesn't ask you to swipe left or right within seconds to see your next match. You can basically just scroll through users and make your decisions at your own leisure. "Clover doesn't try to force you to use the app in a linear way," Clover's media relations representative Miranda McCurlie told the Daily Dot via email. "We want to create a versatile experience that you can control… you can just simply keep scrolling and come back later."
Clover also differs from Tinder with its "prospects" tab, which gives you the option of scrolling through not just people you've liked on the app, but also people that have liked you. While on the surface, this feature seems somewhat unnecessary—what's the point of having a list of people who are attracted to you, if you're not attracted to them back?—McCurlie says it's intended to open up "the potential for increased connections" for Clover users.
"A lot of people might initially pass on someone too quickly due to a bad first photo or because of their mood at the time," she says. "The Prospects tab keeps track of everyone that likes you as well as those that you like which provides a convenient way to assess potential matches at your leisure." Not to mention the fact that having a list of people who've "liked" you in your pocket is a great ego boost, regardless of whether you've "liked" them back.
With its "prospects" tab and its photos feature (Clover lets you include up to 30 photos from your Facebook profile), Clover's main goal seems to be improving on the Tinderfied, swipe-left-swipe-right online dating experience by slowing it down a bit. After all, while Tinder has undeniably made it easier for 20-something singles to meet and hook up, it's also made the process of screening potential partners a lot sloppier. After all, the rules of attraction are complex, and it's not always easy to decide whether or not you're attracted to someone based on a few blurry selfies, within a matter of seconds.
Clover's primary aim, says McCurlie, is to "present people with more options and choice. There are a lot of factors that lead to genuine compatibility and chemistry, and we feel people need more time to assess their potential matches."
Photo by Cristoph Zumieden/Flickr (CC BY 2.0)