Electric cars are taking over the roads, but the fear of being stranded without power is still holding some customers back.
What if, instead of relying on power stations, electric cars were charged by the concrete they're driving on?
That's the goal of an ambitious project in Jinan City, China, where construction workers are laying down solar-powered pavement that can wirelessly charge electric vehicles as they travel to their destination. First reported by Electrek via People's Daily, the 1.2-mile roadway is made from transparent concrete stretched over a layer of solar panels.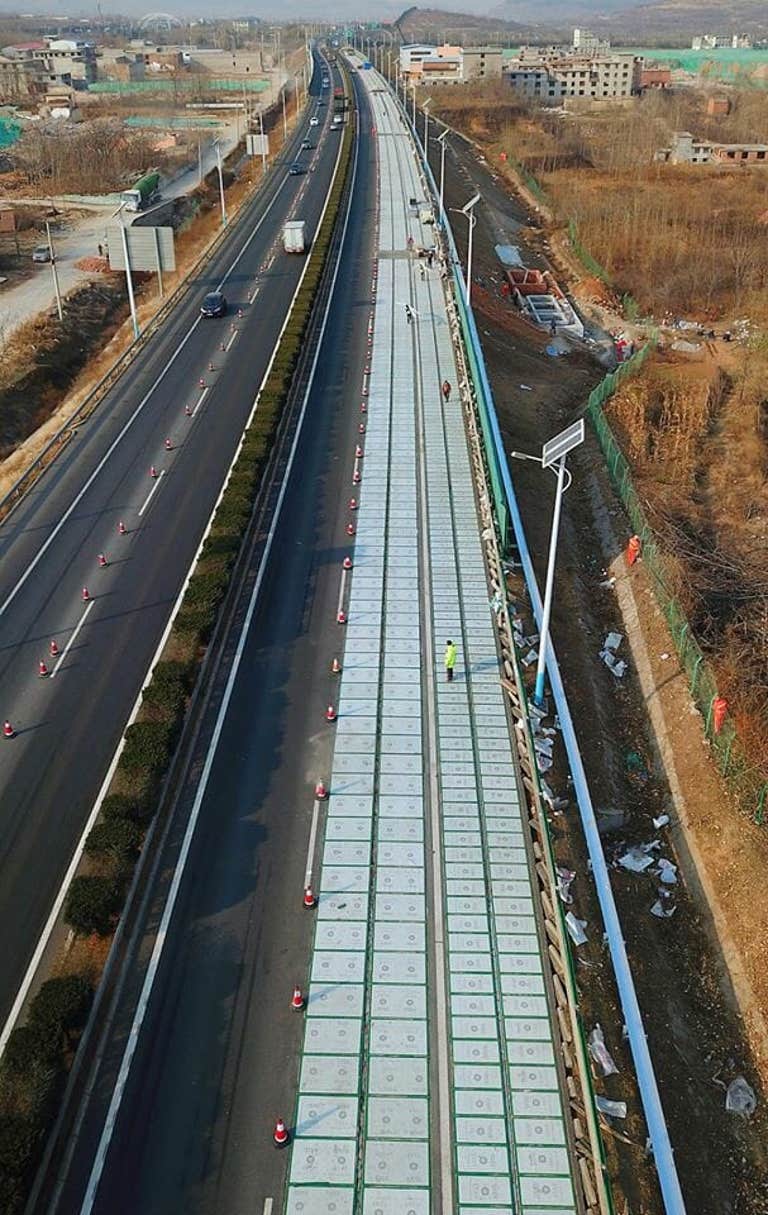 Though its connection to the power grid is reportedly still pending, the solar stretch of Jinan South Ring Expressway is expected to open later this year. Unfortunately, we don't know many details about the project, like which vehicles will be compatible, what sort of maintenance will be required, or how much the thing will cost.
If you think the idea is far from practical, you're not alone. Solar roadways have their fair share of critics who consider them more a publicity stunt than a useful method for solving energy problems.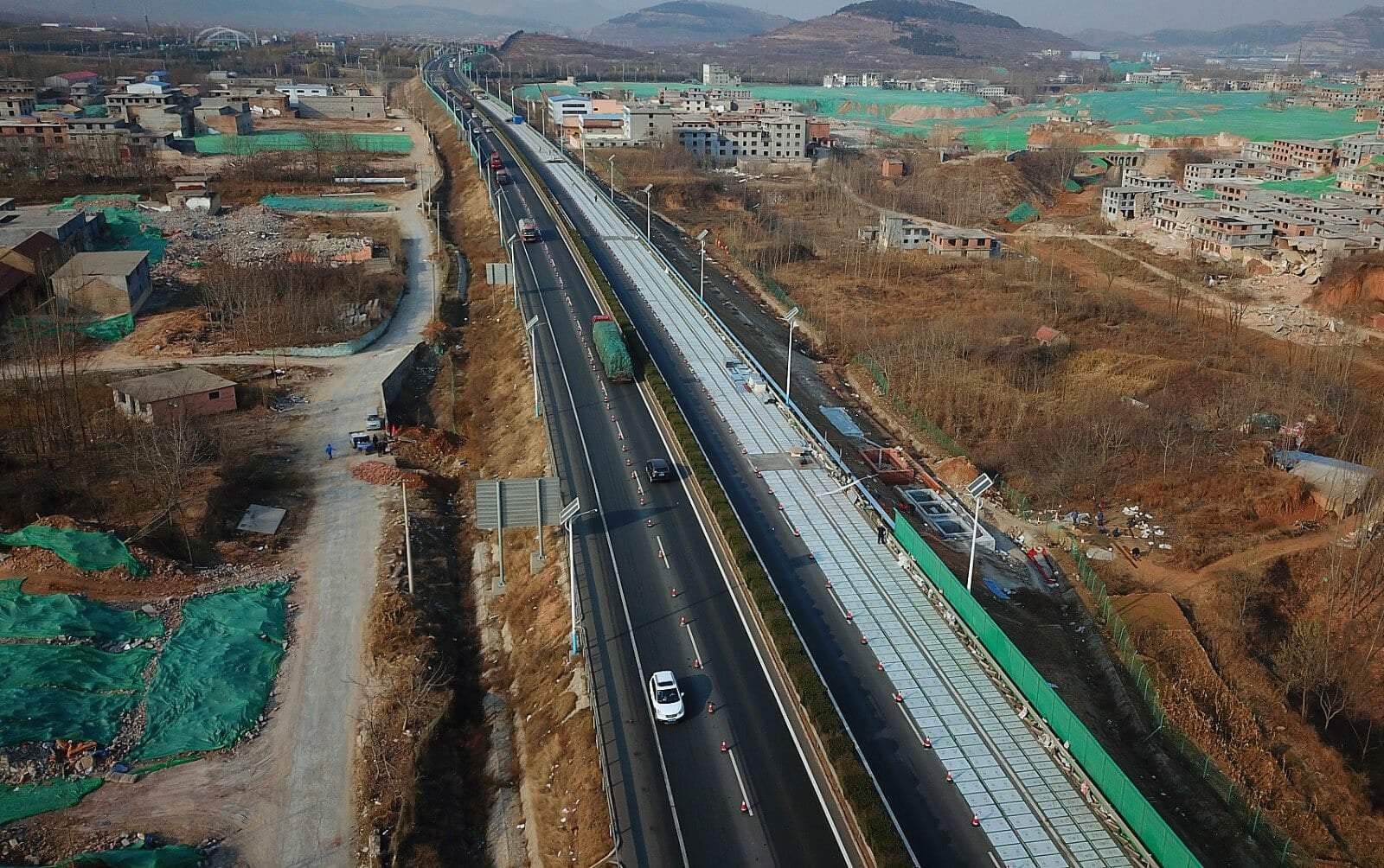 But this isn't the first or last solar roadway installation. In 2013, South Korea installed a 7.5-mile road that uses embedded cables to create an electromagnetic field for wirelessly charging the batteries of trams and shuttles. Engineers at Utah State University also created a bus that could be charged via induction, and Germany followed with its own bus a year later. France most recently installed the world's first solar covered roadway, a 30,000-square-foot stretch of panels that cost $5.2 million.
H/T Electrek