Do you read your horoscope every morning and tell your friends you do it as a joke, but sidestep puddles when it says that Tauruses should beware of water? You might want to check out Blackcraft Zodiac, a new dating app from an "alternative lifestyle" clothing brand that matches users up by their astrological signs. Basically, it's a lot like Tinder, except there are way fewer tiger selfies and a lot more photos of emo teens with gauge piercings.
Created by Blackcraft Cult, an Orange County-based, heavy metal-inspired clothing and lifestyle brand, Blackcraft Zodiac asks users to enter their birthdate when they first log into the app, so they can be matched with compatible astrological signs in the same approximate location.
For instance, I'm a Capricorn, so I got matched with a lot of Virgos, because Yahoo Answers tells me Virgos and Capricorns "are highly rational, and both expect a lot of themselves and others." Which may very well be true, but all I could tell from the app is that Virgos enjoy coffee, German industrial metal, and taking really angsty mirror selfies.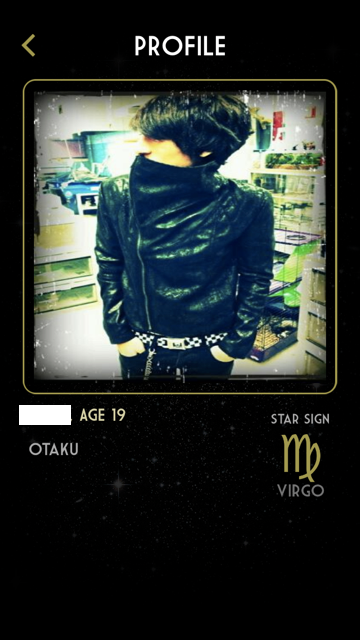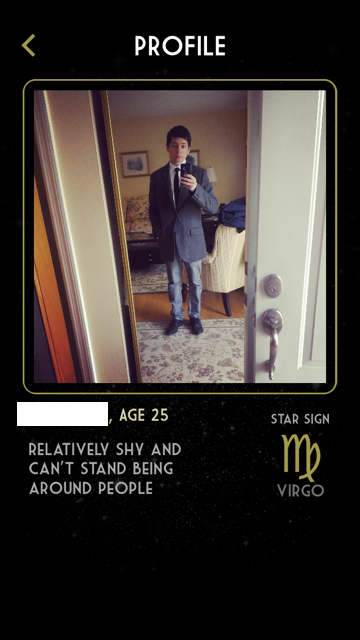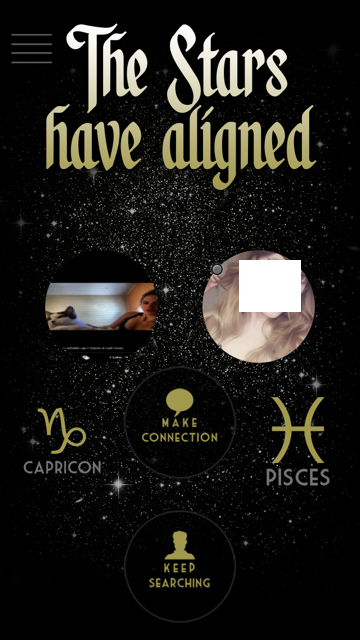 Since it launched on Android last Monday (it just debuted on iOS this week), Blackcraft Zodiac has only been downloaded about 650 times. But Blackcraft Cult co-founders Bobby Schubenski and Jim Somers say they expect their audience to expand quite a bit. They're targeting both fans of Blackcraft Cult's multimillion-dollar apparel line (Ke$ha and Slayer are among the brand's fans), as well as the lucrative astrology market.
"Astrology is as large of a business as global energy," Somers says. "[More than] 5 billion people check their horoscope everyday, so we're targeting a big audience." In keeping with the interplanetary theme, the company also plans to take two "astrologically conscious lovebirds" on a trip aboard the Virgin Galactic Starship once the app gains traction, so get swiping, metalcore lovers and aspiring teen satanists.
H/T OC Register | Screengrab via Robert Schubenski/YouTube