Scoring deals on Black Friday has never been easier. Between in-store deals, online offers, and constant advertising about price cuts, the endless sales can be hard to keep track of and prioritize. That's where the premiere Black Friday app, called Black Friday 2019, comes in.
What is the Black Friday app?
Black Friday 2019 comes from a site called Dealope, which specializes in finding price cuts in stores and online and aggregating them into one place. Basically, this app cuts out the real-life work that goes into searching and clipping ads. Instead of sorting through piles of ads and pages of online deals, users can scroll through and search scanned ads within the Black Friday 2019 app. These ads can be bookmarked to allow users to plan their shopping trips strategically.
These ads are the same circular advertisements that go out in your local paper from major chains such as Best Buy, Walmart, and Target. The ads are also updated within the app as prices change.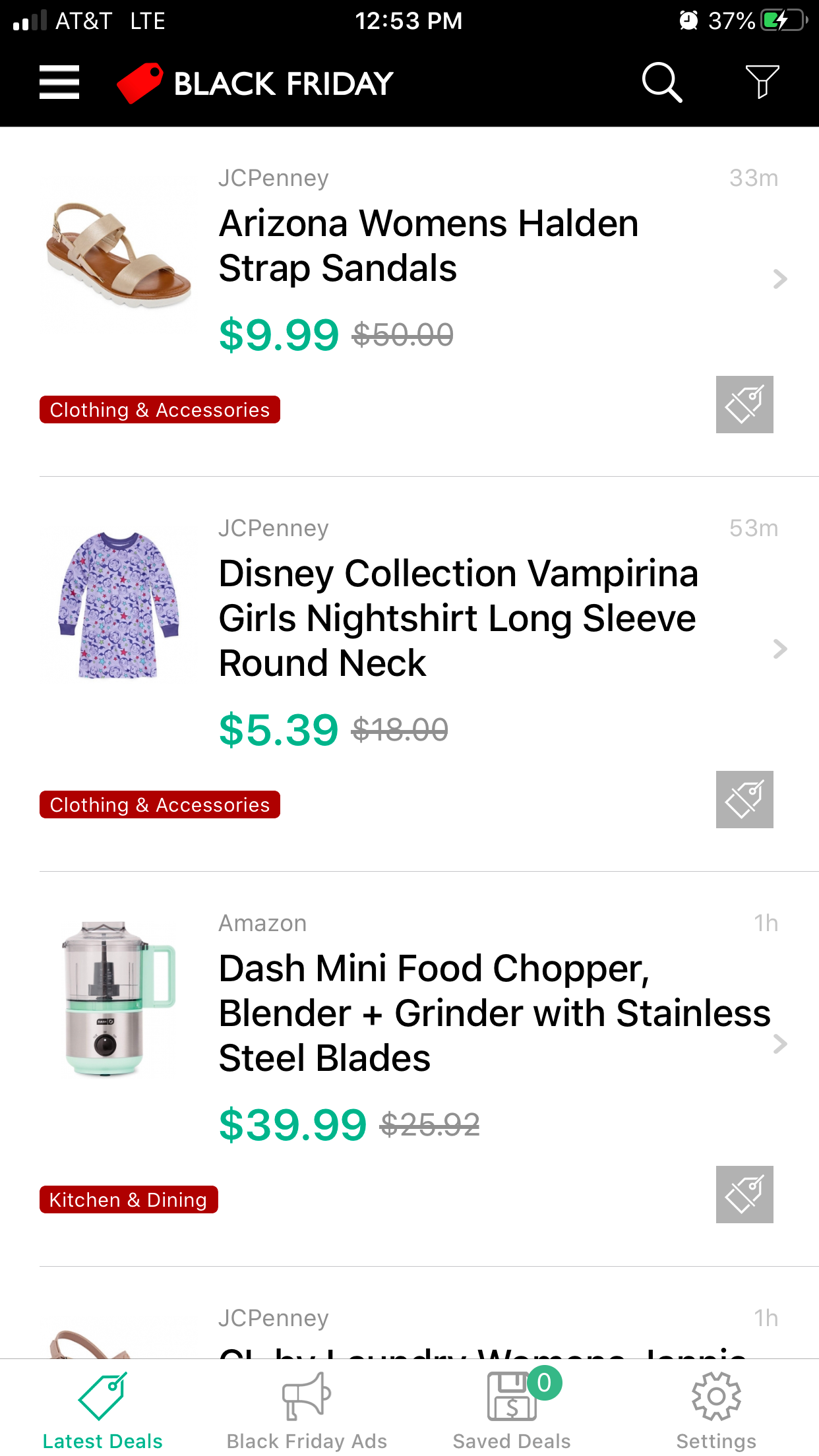 How does it work?
Using Black Friday 2019 is as easy as searching for the deals you want, finding them, and saving them for the big day. If you're only interested in online Black Friday deals and don't want to bother with crowds, filter the results of your search with "online shopping."
Alternatively, if you have one or two must-hit retailers in mind, it's worth checking them out on the Black Friday app to see what kind of deals you can nab specifically. It may also be helpful to find the same item somewhere cheaper, in which case you can bring in the app and show the retailer for a price match. For example, several of the Amazon deals available on the Black Friday app could be used to price-match in-store at Target.
What about other options?
While this version of the Black Friday app is one of the most well-known, there are several out there with different features and user interfaces. Here are some worth checking out:
This app's interface is a little more organized, with a heavier focus on clipping the coupons out of Black Friday ads. Similar to the first, it is also searchable.
Similar to the Black Friday App, Black Friday 2019 Ads is a collection of the most recent ads from different retailers, with a more refined way of viewing complete ads from retailers.
Want to see some Black Friday ads ahead of time? BFAds shows leaks from different retailers, so you can be in the know before everyone else.
While the app is called "TGI Black Friday 2017," It is being updated to include ads from this year's sales. It also has a website, which may be easier to navigate if you're not a fan of shopping on your phone.
READ MORE: