Every year, Bill Gates proves he's the best Secret Santa you could ever want. And then the next year, he somehow does even better.
Once again, the Microsoft co-founder participated in the Reddit Secret Santa program, and this year, his lucky recipient was redditor VietteLLC, who posted her trove of gifts from Gates.
As she explained in her post, she always checks out what Gates gives to whichever name he draws in the Secret Santa exchange. Sometimes, he sends a huge box full of geek and gamer gear and fashion. Other times, he showers a fellow redditor with enormous amounts of camping equipment.
This year, he drew VietteLLC, and when the FedEx guy came to deliver her package, she wrote, "I could fit about five of me in the box I got."
She opened it, pulled out a giant Pusheen plush doll and, as she wrote, "I kid you not, screamed like a little girl."
Since VietteLLC has made it clear that she loves cats, she was delighted to discover that Gates also donated a total of $750 to three cat shelters, the Pusheen cat (which she estimated to weigh 30 pounds), a Stormy stuffed animal, a tiny Pusheen ornament, a book on cat shelters, a Dr. Who coffee table book, a snow globe with a tiny white kitten inside, a Dave Matthews Band shirt, various other cat-related trinkets, and "a commissioned, one-of-a-kind cross-stitch of me and my pal, Bill, and my 4 cats that says 'Live Life in the Meow.'"
Like usual, Gates won the title of best gift-giver of the year.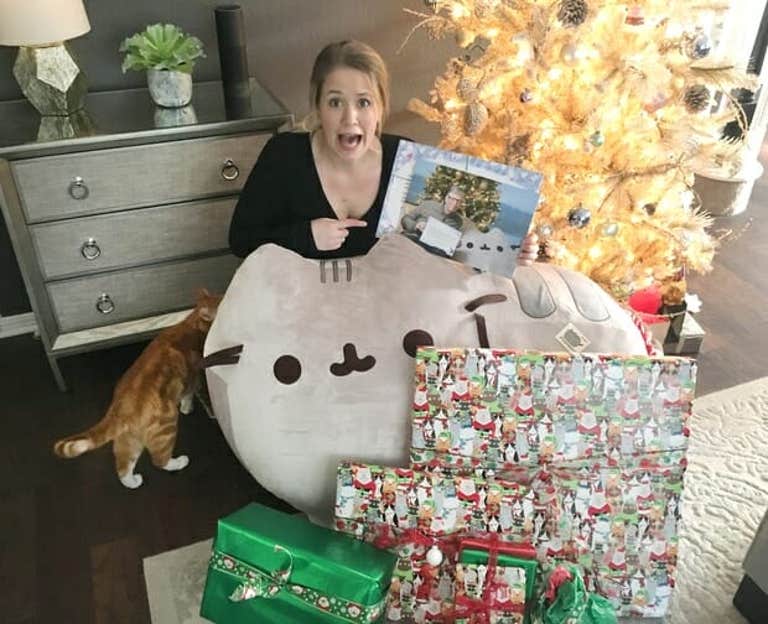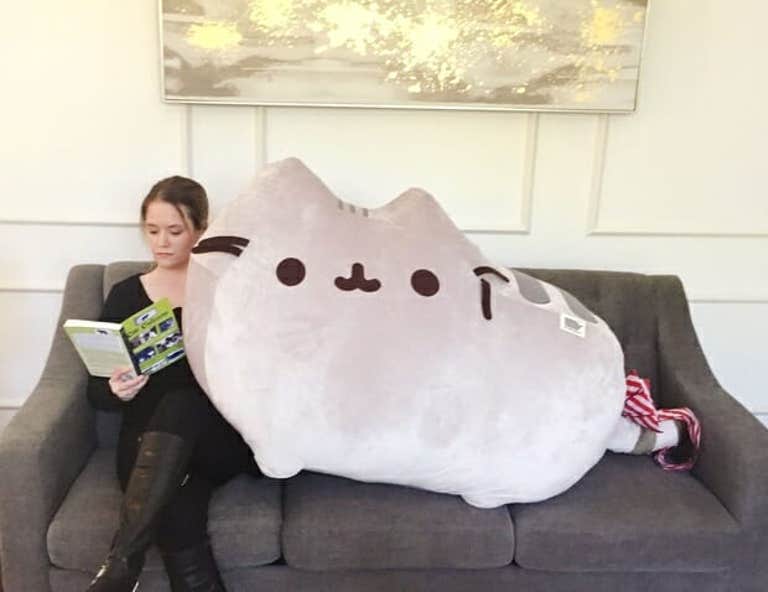 And just in case you needed proof that Gates was the one to send it.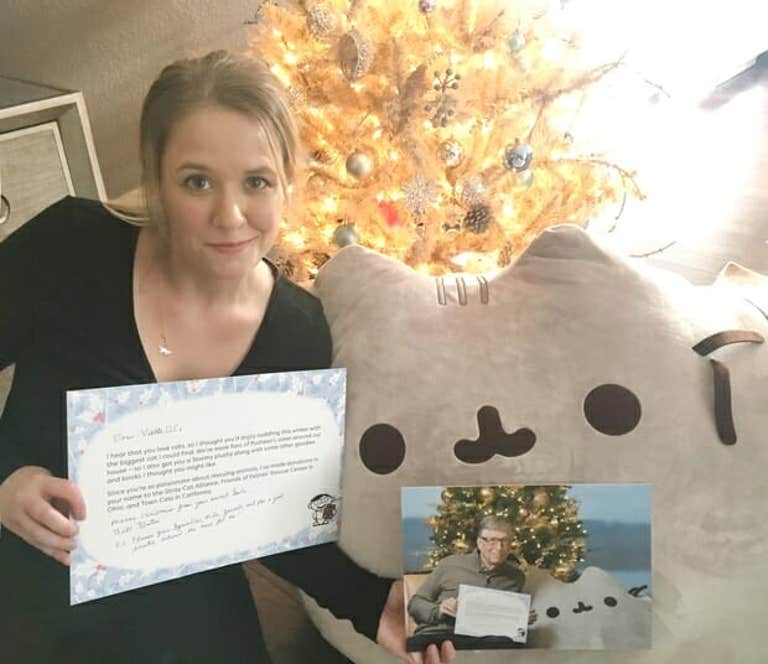 VietteLLC clearly loved the haul and expressed her appreciation for Gates' thoughtfulness.
And she couldn't help but think back to the prior week.
She wrote, "At some point during my workweek, I was drinking coffee, writing a boring email, and Bill Gates was somewhere having a professional photo taken with a jumbo Pusheen and writing me notes about cats."