The internet is an essential aspect of modern life and WiFi is the juice that powers it. WiFi allows us to put smart devices anywhere in our homes and stream on the go without using our precious mobile data. However, many people are still using the crappy router their cable company sold them (or rented to them) when they signed up for service. Upgrading your router can dramatically improve the quality of your online experience, especially if you're paying extra for a more powerful connection. With thousands of routers on the market, it can be hard to choose one, so we've hunted down the best routers across every price point. Find the best router for you, no matter what your home needs. 
Most people looking to upgrade their router from the basic box they got from the cable company don't need to spend a ton. In fact, for less than $40 you can get a powerful 4K-ready router for your home. Tenda's AC10U Smart Gigabit router provides speeds of 300Mbps on its 2.4GHz band and 867Mbps on its 5GHz band, more than enough for 4K streaming and online gaming. It's omnidirectional antennas and Mu-Mimo technology provide coverage for up to 2,500 square feet and clear uncongested signal even when multiple people are online. There's also a handy app for controlling the router, offering parental controls and customization from your phone. Need a hardwired connection? You get 4-gigabit ethernet ports for connecting your consoles or computers along with a USB for external storage or wireless printing. If you've got a small apartment or home, this budget setup will offer all the power most people will never need.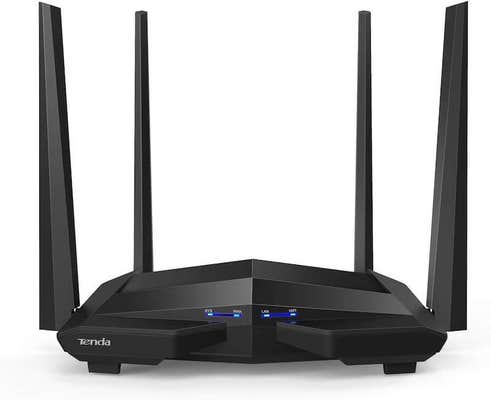 Linksys's AC1900 router is a beast of a machine at a budget cost. Just $76.99 you get speeds up to 600 Mbps at 2.4 GHz and 1300 Mbps at 5.0 GHz with this simultaneous dual-band router. It has a USB 3.0 port and USB 2.0 port for connecting external printers and storage along with 4-gigabit ports for connecting wired devices. This powerful router should provide enough coverage for a small home, depending on how it was built. However, we suggest keeping devices that require a strong connection, like gaming consoles, close to the router for optimal performance.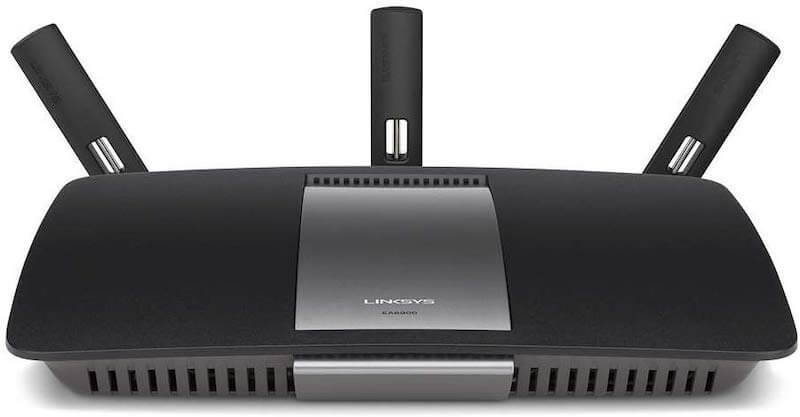 One of the biggest issues that slows down routers, outside of home construction, is congestion. Different family members are streaming or uploading content on different devices around the home all at the same time, slowing it all down. Trendnet's AC200 router features an MU-MIMO technology that allows it to better handle multiple data streams all at once, providing a smoother experience for all users. Its concurrent dual-band output is capable of 1,733Mbps on WiFi AC and 800Mbps on its WiFi N band, providing plenty of power and multiple connections for home users. Four high-speed gigabit ports allow it to connect to wired devices that need extra signal like consoles, while one USB 3.0 port allows you to connect a printer or storage to your router. There are also parental controls that allow you to limit access to websites and devices on the network. You can even create an isolated guest network for home visitors that limits their access exclusively to the internet.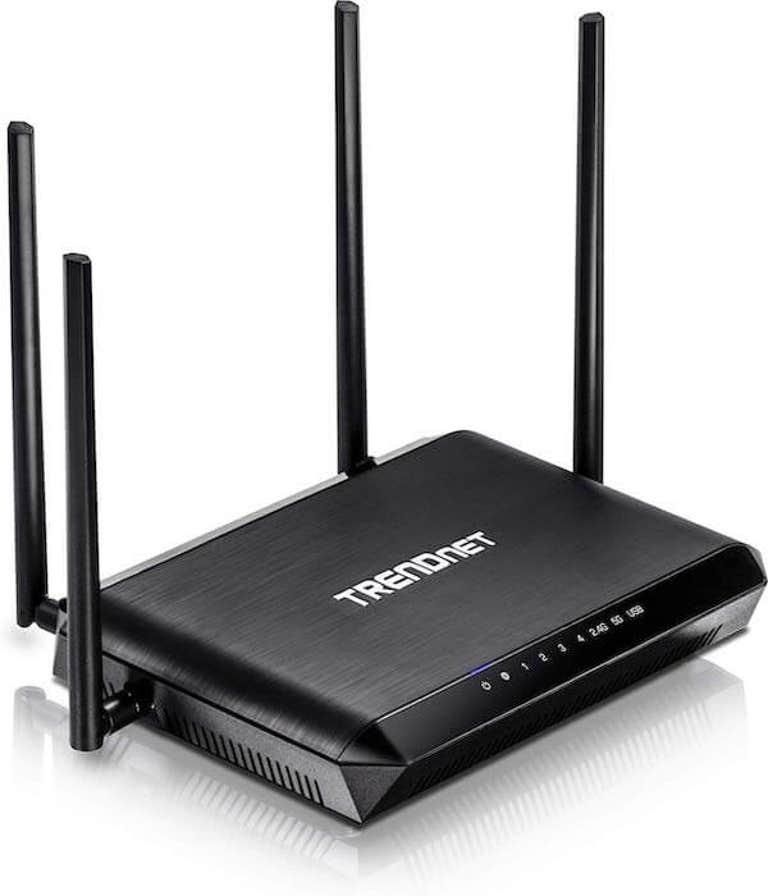 Google Nest WiFi is a simple way to create a mesh WiFi solution across your entire house. A single Nest WiFi Router with included Nest WiFi Point provides enough power to cover a 3,800 square-foot location. In addition, the device works with your Google Home devices. That means you can set parental controls, like turning off the WiFi at bedtime or change the network password on the fly. This year's Nest WiFi upgrade also includes a smart speaker, effectively making it a Google Home hub on its own. You can play music, tell it to add things to a shopping list or control Bluetooth-connected Smart Home devices. You also get Google Assistant as an added bonus. 

The average home user will never need something as powerful as the Asus ROG Rapture GT-AX1100. This device is meant for gamers who need blazing speeds and designers who need to upload massive files. Heck, it could handle multiple computers online gaming at once. With a WiFi speed of up to 11,000 Mbps, 4-gigabit Ethernet ports, and two 3.1 USB 3 ports, this beast is ready for anything. The GT-AX1100 prioritizes gaming traffic, allowing you to dedicate one whole 5GHz band to your online gaming. This lowers the game latency, accelerating your performance and keeping lag at bay. It can connect with multiple other Asus routers to create a whole home mesh WiFi network for a powerful signal in every room. VPN users will appreciate the ROG Rapture's built-in VPN fusion, allowing you to use a Virtual Private Network without slowing down your system. Users report a bottom range of 2,300 square feet for the device, making it powerful even without the ability to connect to other Asus routers to boost its range.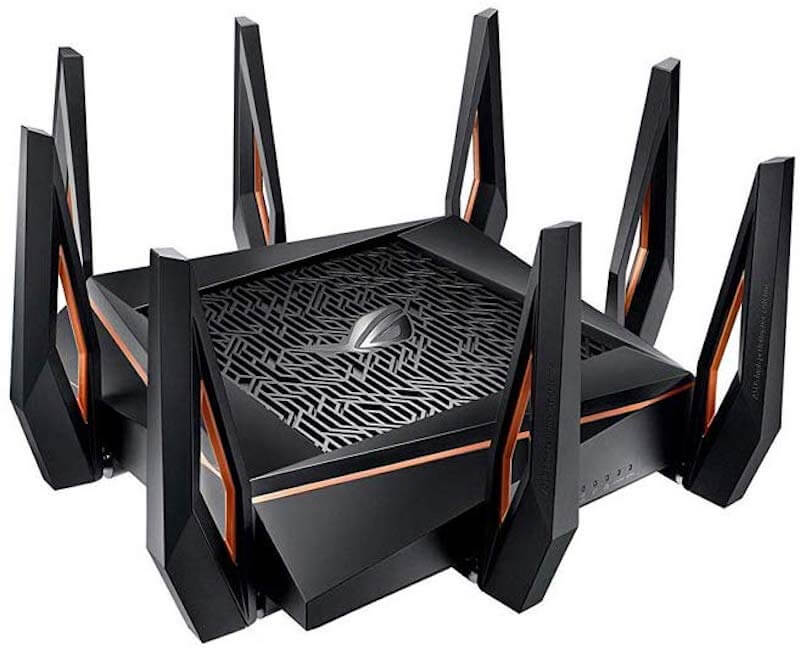 Users looking to set up a powerful home network or office space should seriously consider the Netgear Nighthawk X10. This Smart WiFi router offers speeds up to 7,200 Mbps for 60GHz band devices, enough power for the whole family to game, stream, and upload without experiencing lag. It features 6-gigabit ethernet ports for connecting to desktop computers, consoles, and other devices that need optimal signal at all times. Of course, given its incredible 2,500 square feet of coverage, MU-MIMO network, and four amplified antennas, users can comfortably stream 4K video and play online games even over the air. Two USB 3.0 ports allow you to connect external storage or printers to your network with ease. Smart parental controls let you control your kid's use, manage device access to the internet, and filter out websites. Amazon Drive Cloud Back-Up is built-in, allowing you to back up your computer to Amazon's cloud storage while you sleep. It's also optimized for Plex Media server, letting you access your movies, photos, and music right on your TV from your home computer.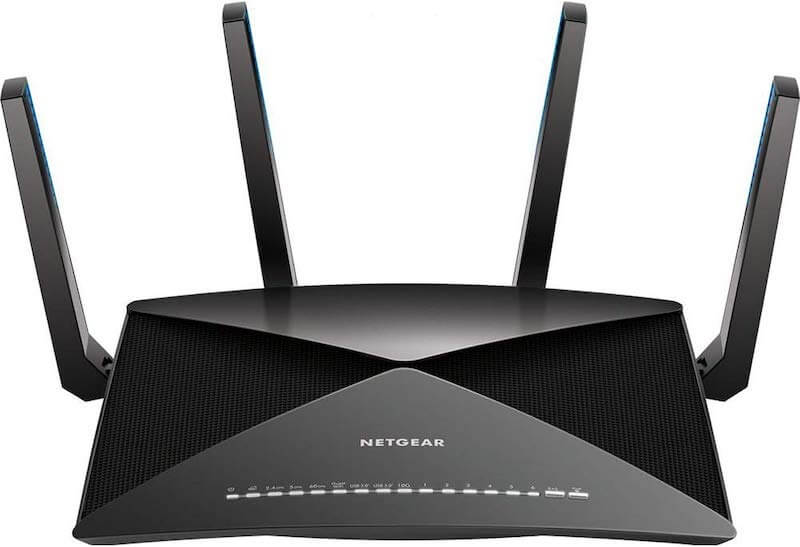 The Daily Dot may receive a payment in connection with purchases of products or services featured in this article. Click here to learn more.