When Apple unveiled the gorgeous iPhone X, many people feared its all-glass body would be prone to damage from drops and scrapes. Recent drop tests prove they were right, with the new flagship earning the title of "most breakable iPhone" ever made.
Given the phone's four-figure price, expensive repair costs, and suspect durability, you'll want to spend a bit extra to protect it from inevitable drops.
That said, here is a list of the best iPhone X cases sorted by type.
The best iPhone X cases
Apple provided its official leather case with the iPhone 8 Plus review unit it sent me, and I'm a big fan. The case fits snugly on the phone but is still easy to take off. It comes in nine unique colors, has the Apple logo embossed on the rear, and its button covers are made of aluminum, not rubber or plastic. It even has a protruding lip around the edges of the screen that should do a decent job protecting it.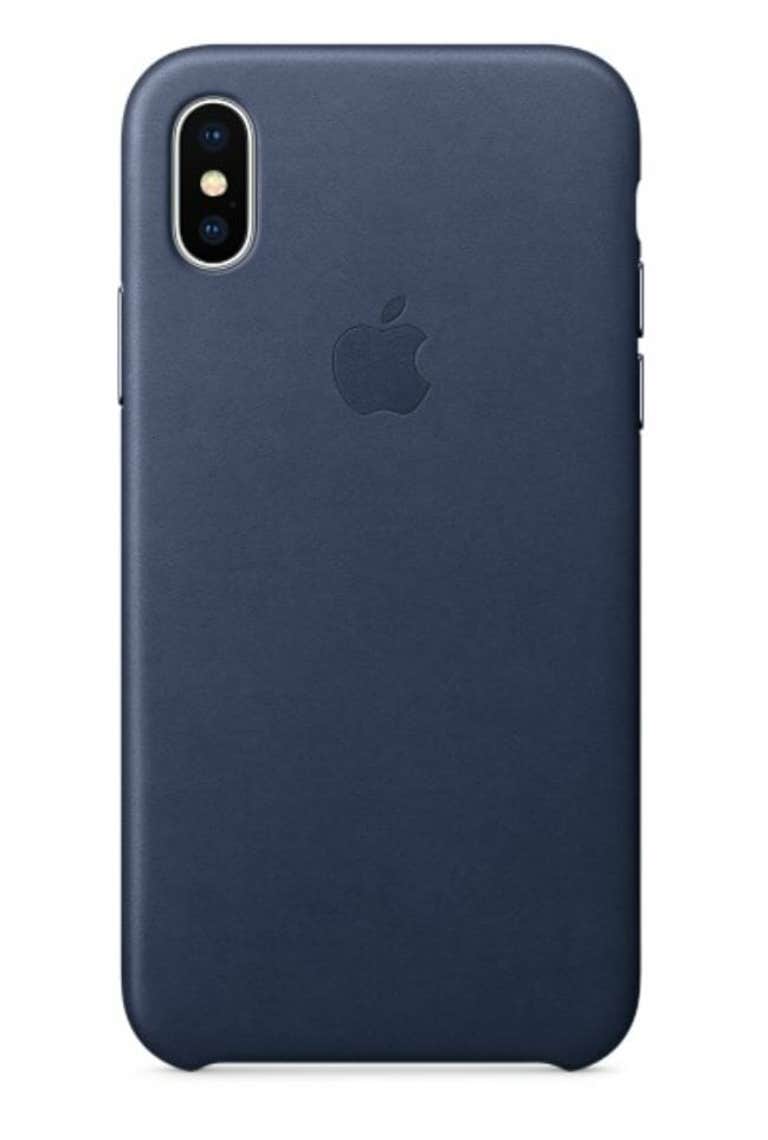 However, there are a few negatives. At $50, the official case is one of most expensive on this list and pricier than many other leather options. Leather will also show wear after time, and this case's hard finish is a bit slippery. Despite these cons, it's one of the best options out there. (Apple also has a silicon version if you want to save $10.)
Trianium has made a name for itself over the years for its top-notch smartphone cases, and its Walletium series is no exception. If you're looking for an inexpensive smartphone case that can carry your driver's license and credit cards, then look no further. The iPhone X case already has a five-star rating after 60 reviews, with users praising it for its materials and fit.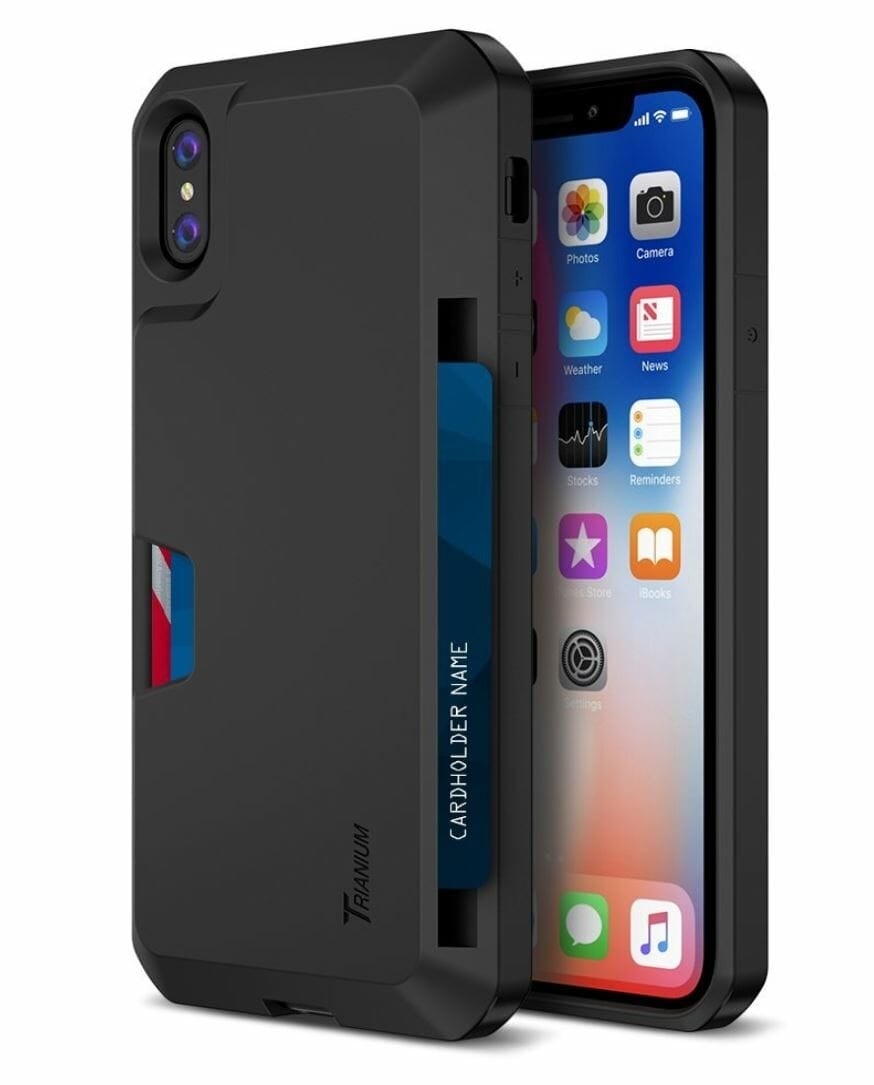 Standout features include a wallet compartment that can hold three cards, microfiber cloth interior, and rubber "shock-absorbant" corners. At $12, this case is a steal.
Spigen is one of the most popular smartphone accessory companies in the biz, and it's easy to see why. Its cases are typically inexpensive, durable, and well designed. Its long-running Liquid Crystal series is a great choice for those who want to preserve the integrity of the iPhone X's gorgeous design while adding a layer of protection.
This thin, transparent case is made of TPU—a mix of plastic and silicon—and has a slightly raised lip around the screen. It's one of the least expensive cases out there, priced at just $11.
You're already spending $1,000 on a smartphone, so why not shell out another $100 for its case? In all seriousness, Apple's first ever folio case—which comes in four muted colors: blue, taupe, red, and black—has some cool features that make it worth the price.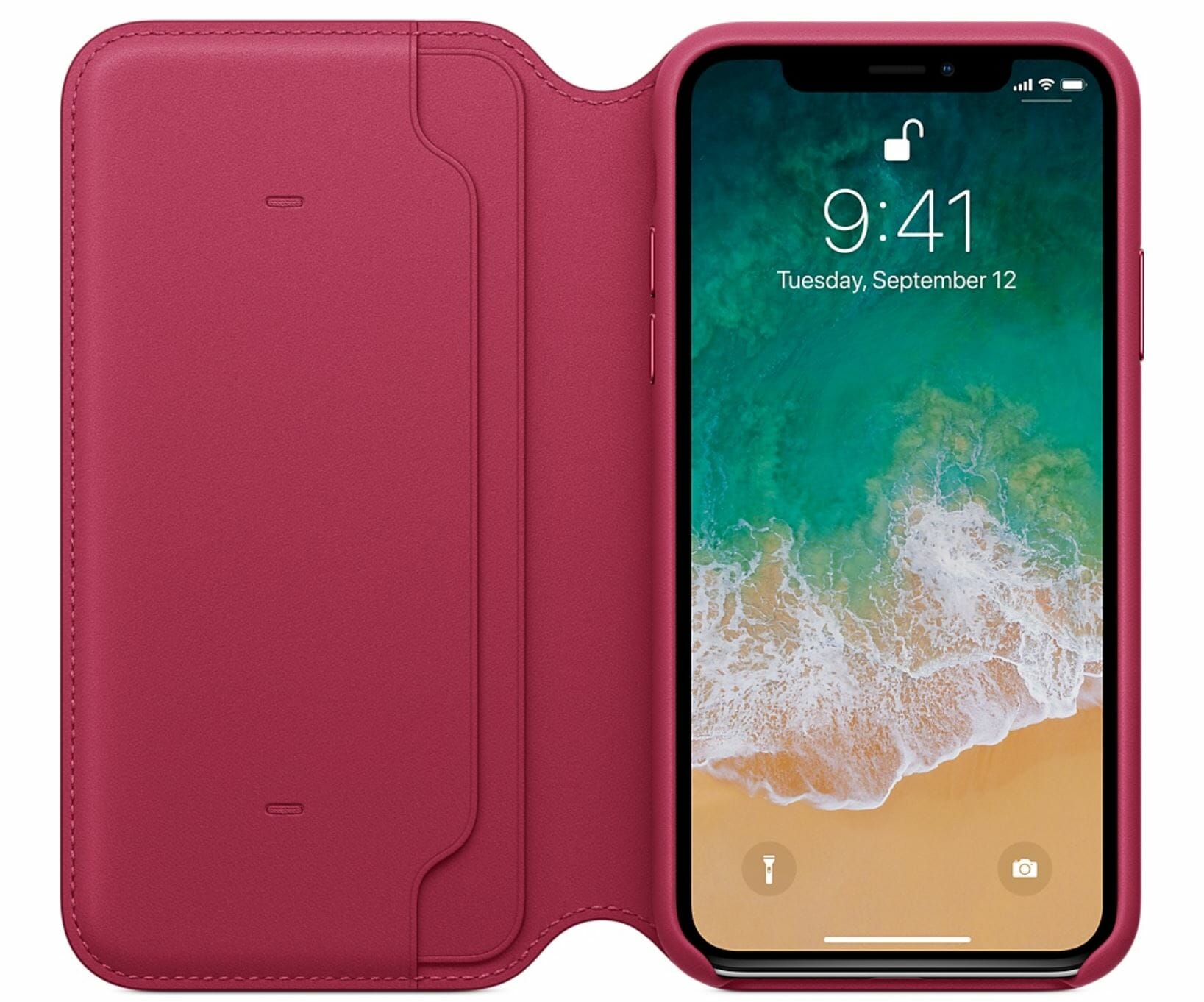 As you'd expect, it looks a lot like the more traditional leather case but with a folio enclosure and flap. Returning from the original are the soft microfiber interior and sturdy aluminum button covers. Unlike its less expensive sibling, the Folio has two separate slots for cards and cash. It also has a magnet on the inside of the front cover that automatically wakes your iPhone X when you open it and puts it to sleep when you close it. Best of all, you don't have to take it off if you want to charge wirelessly. Magic.
The big brands like Mophie and Incipio have yet to release battery cases for the iPhone X, so you'll have to look through the minefield of knockoffs on Amazon. Fortunately, there seem to be a few decent ones. This case from Vproof tops our list due to its huge 6,000mAh battery, advertised "150% extra power," and warranty promise.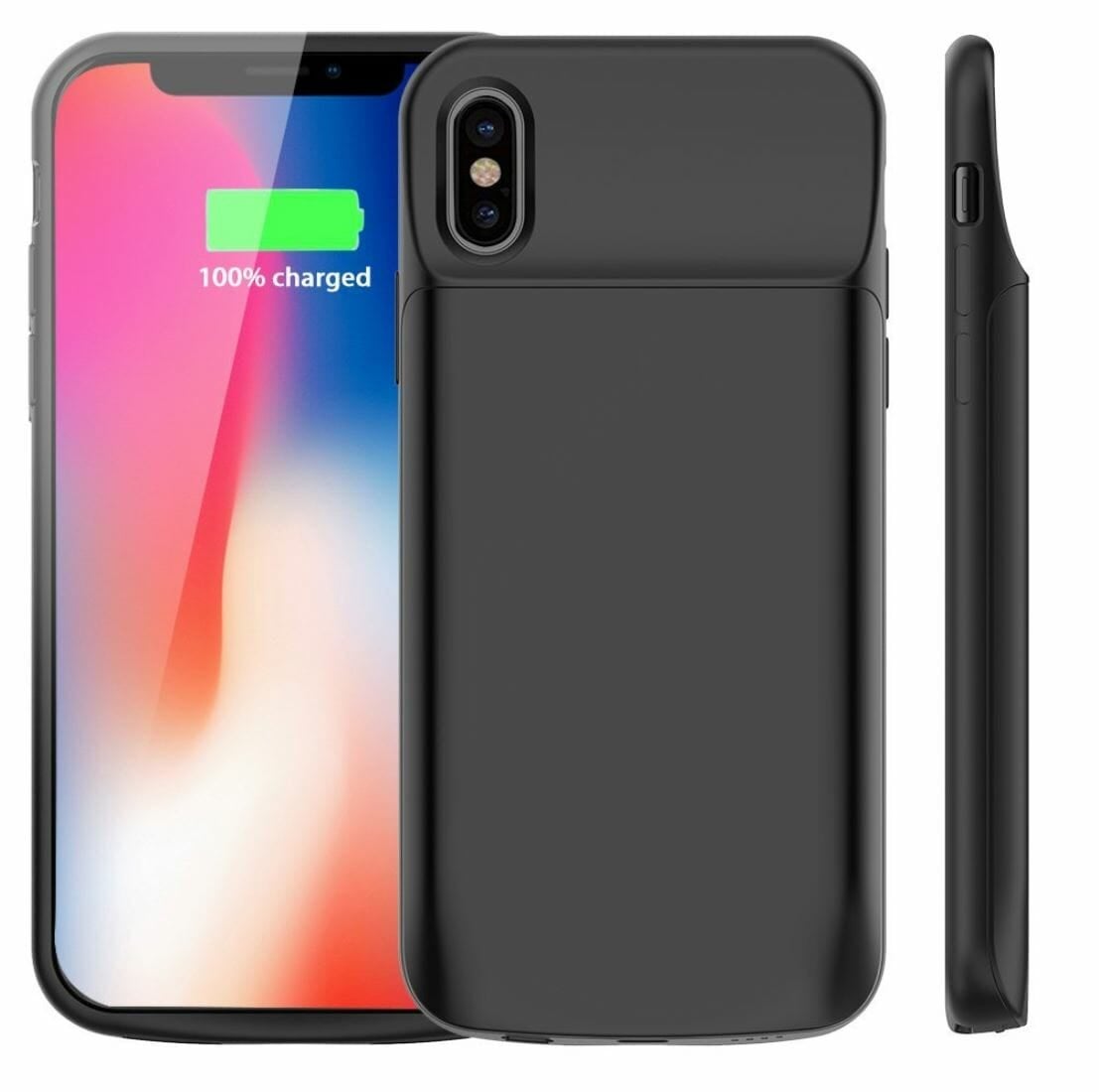 Vproof's other products have received decent reviews and, at $33, this battery case is priced below competitors for its capacity.
6) Wireless Charging: Anker iPhone X Karapax Breeze Case | $10
Anker has an excellent reputation for building reliable products, so its wireless charging-compatible case is an easy recommendation. The case has a metal frame, TPU interior, and "3D" texture on the back designed to prevent it from slipping out of your hand.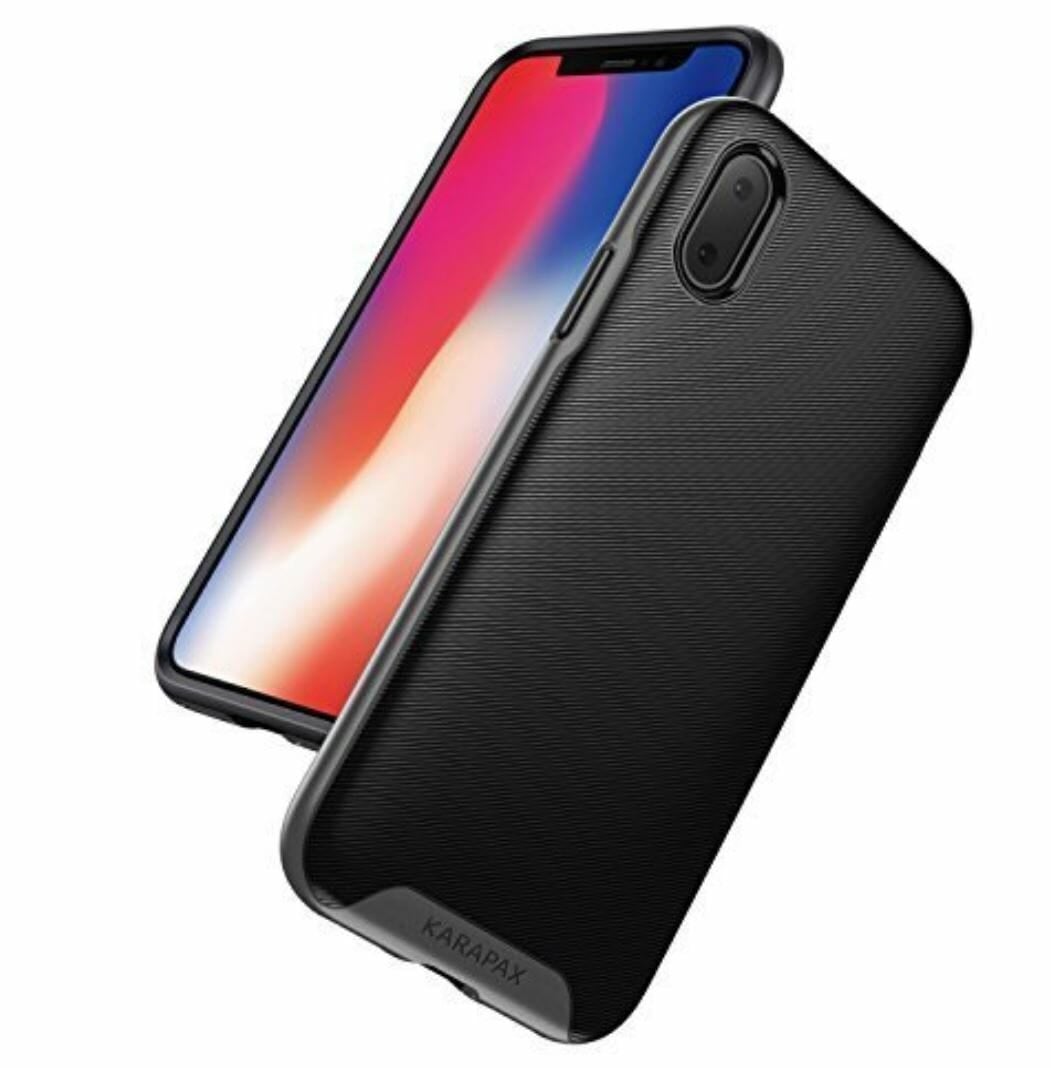 The $10 Anker Karapax Breeze case comes with an 18-month warranty.
No tricks here. Otterbox is the first name that comes to mind when shopping for durable phone cases, and its Defender Series has proven itself time and again over the years.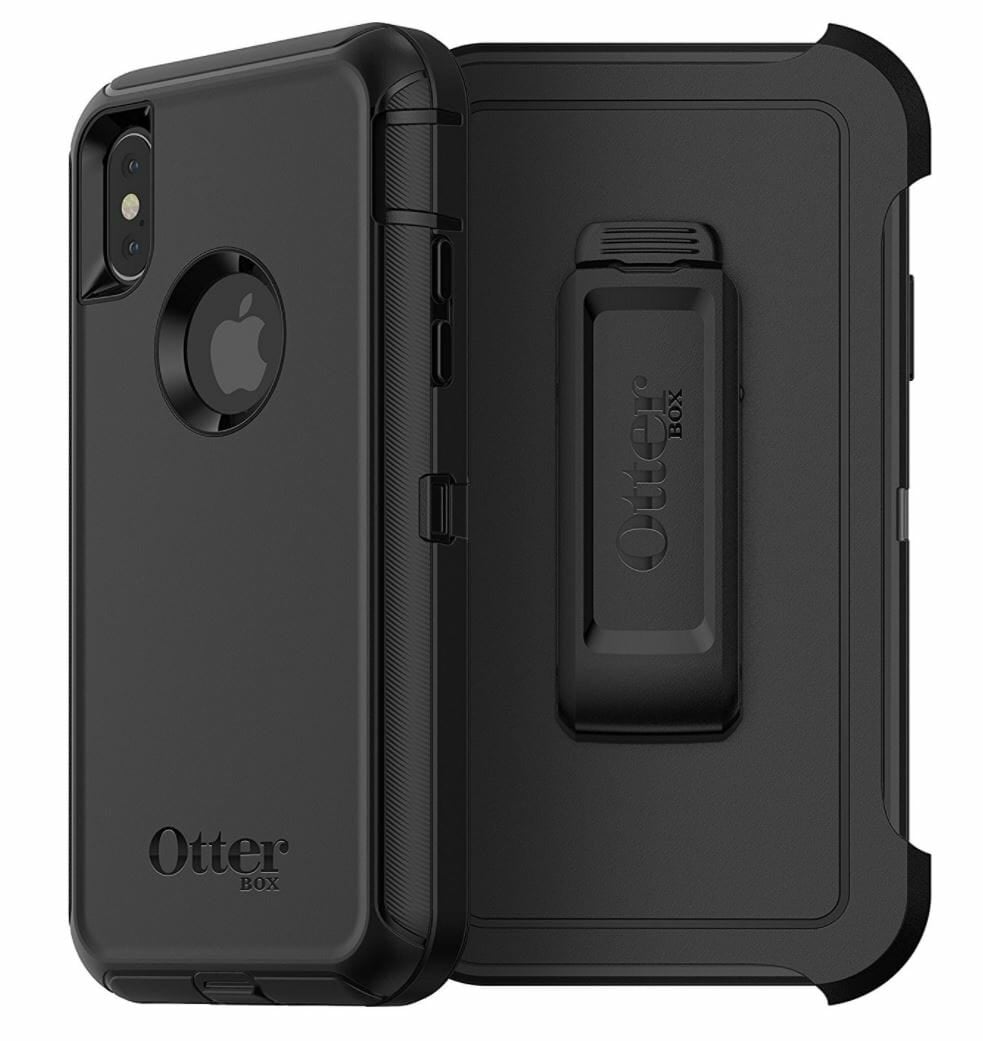 This $40 all-black case is an absolute beast, made of two separate layers: a solid inner shell and soft outer cover. It also has a belt-clip holster (because it won't fit in your pocket) and kickstand on the back. And, as always, it comes with a lifetime warranty.
Those of you wanting a more practical case with a kickstand should take a hard look at the Spigen Ultra Hybrid S. It's made of hard polycarbonate and has a flexible TPU bumper.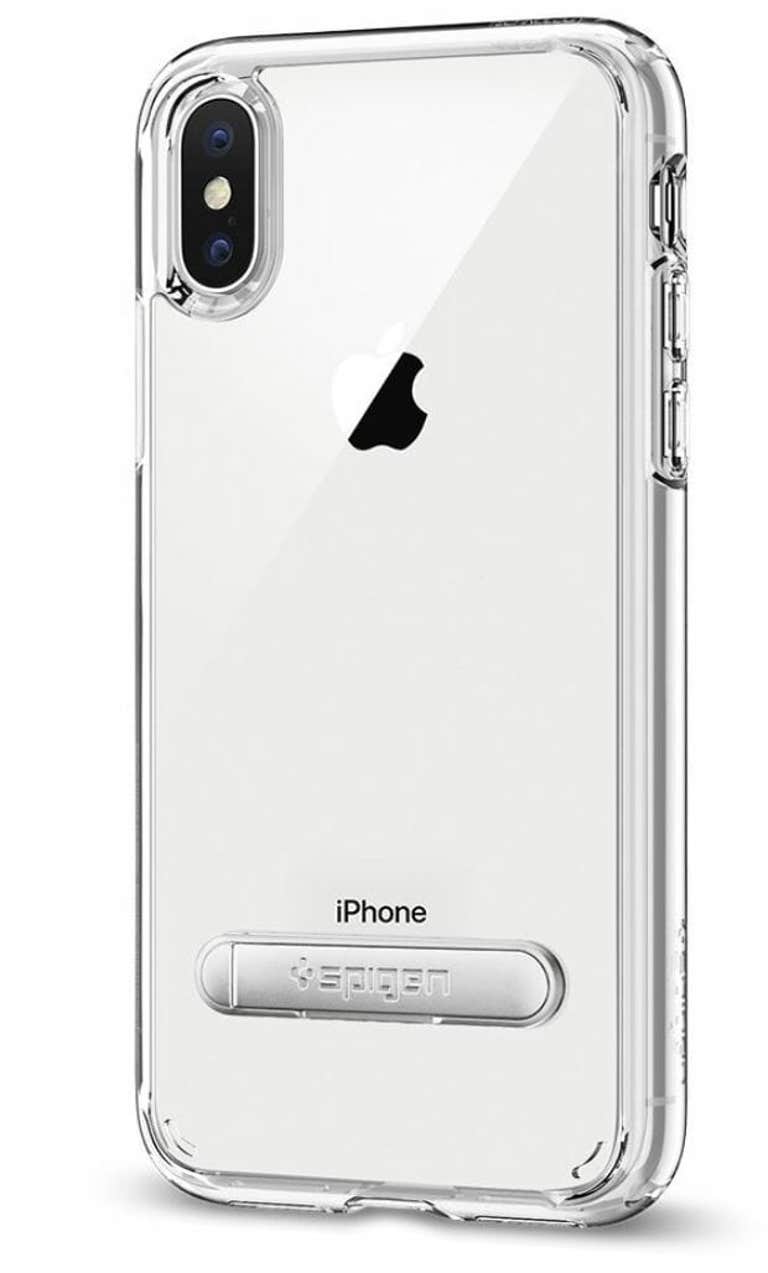 On the back is a convenient magnetic kickstand that lets you place your phone down on a flat surface when watching videos or reading a book. Best of all, the transparent design means you can still show off the beauty of your new iPhone X. The kickstand case sells for just $13.