Halloween always means two things: candy, and costume-anxiety. The cost (monetary and mental) of creating and finding a disguise is overwhelming, and maybe, just maybe, you have no desire to be a zombie Charlie Brown (again).
So screw it: If you're drained of original ideas and, truth be told, have no desire to leave the comforts of your home, then don't. You can stay home and digitally dress up.
That's right. You don't need to exhaust all your efforts DIY-ing your own Elsa costume. You don't even need to put sweatpants on! All you need is to upload some photos.
Halloweenify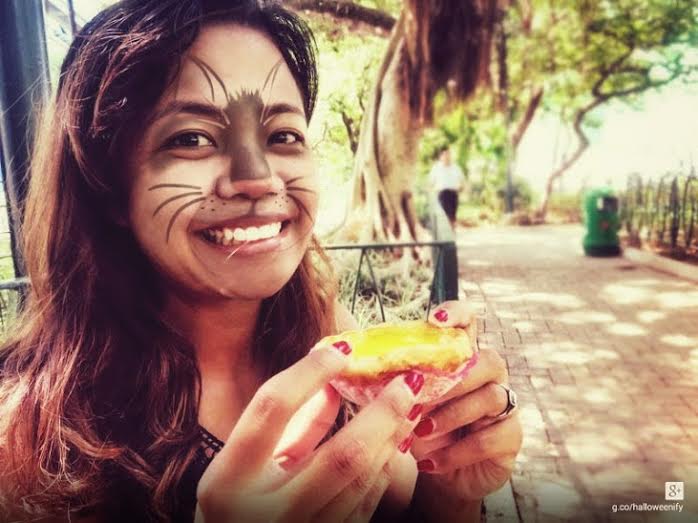 Google+ makes it incredibly easy for you to upload a photo and have it laden with special effects. You have two options through this Web editor: You can either go cutesy with a "fun effect" or horrific with a "spooky effect." I ran my photo through both options twice and found out that effects are applied at random.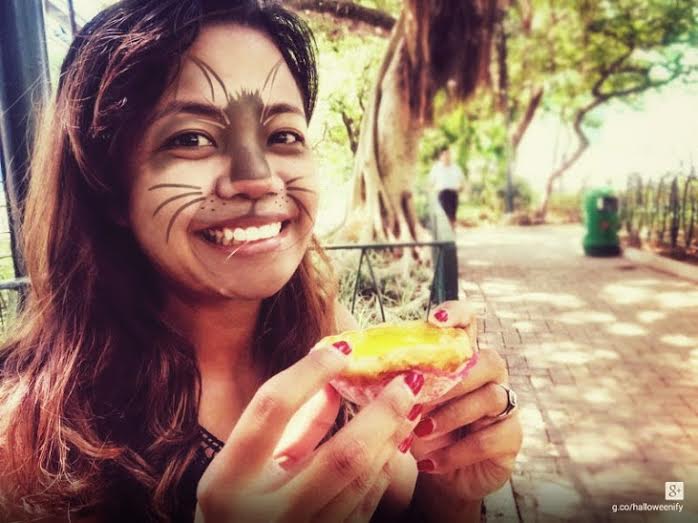 For extra oomph, Google+ turns them into GIFs as well.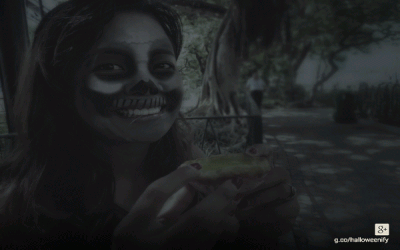 Picmonkey
Picmonkey's Jack-o'-lantern icon in the side panel is full of Halloween themes, such as Comic Heroes, Vampires, Zombies, Day of the Dead, Witches, and Demons, to name some. You may need to tinker with the settings to get the effect you want ; consider it good practice.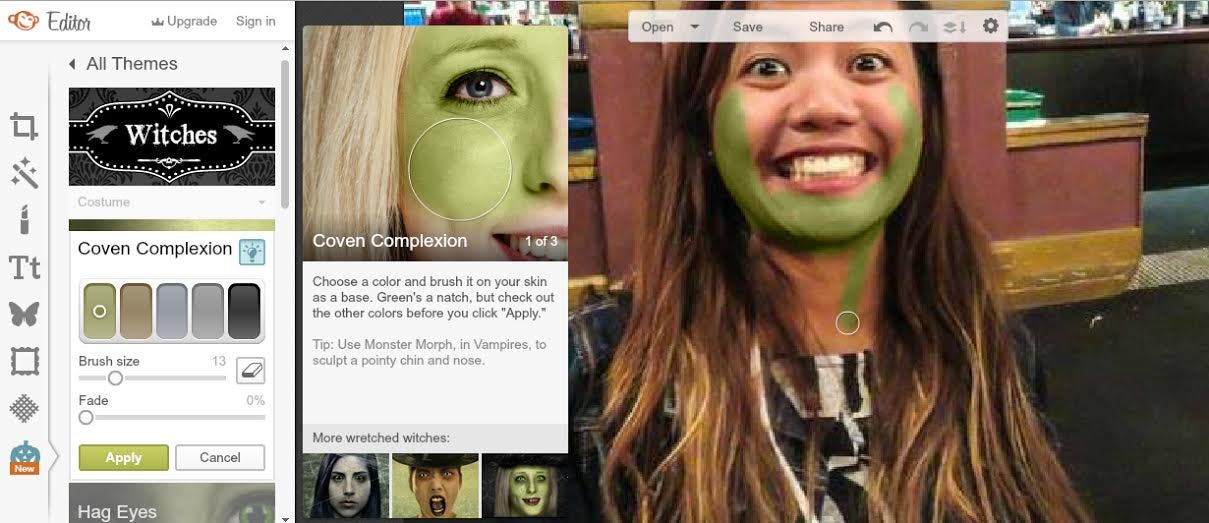 While Picmonkey is generally free to use, there are also premium packs you can pay for.
Camera360 Ultimate 
And now a little something for the smartphone-only editors. Camera360 is one of the most popular photo-editing apps because it's full of features and easy to use. Like most photo apps, Camera360 makes use of theme packs that you can apply onto your photos to give them a more polished and more artistic twist. To access the app's Halloween effects pack, just click on the magic wand icon and then click on More Effects.
Once you've got the effects pack installed, you can try the different filters out on your photos as you take them. Here's one I took of my husband as he plays video games, using the VHS filter.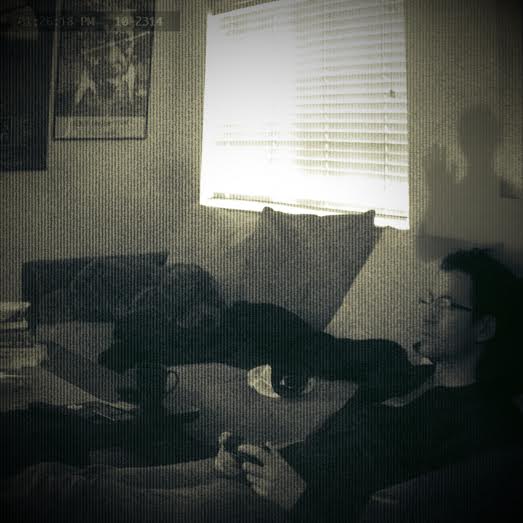 Ghost Camera
Ghost Camera (an Android-only app, FYI) is your quick fix solution here. All it does is insert a ghost into your photo and voilà—you're horrifying. Choose "Prank Camera" and click on Open to either choose a photo from your phone's gallery or to take a new one. Click on "Effect" if you want to turn your photo Grey or Sepia. Click on "Mask" and then "Choose" to add a ghoul to your photo and then tweak the Alfa settings until you get your desired result.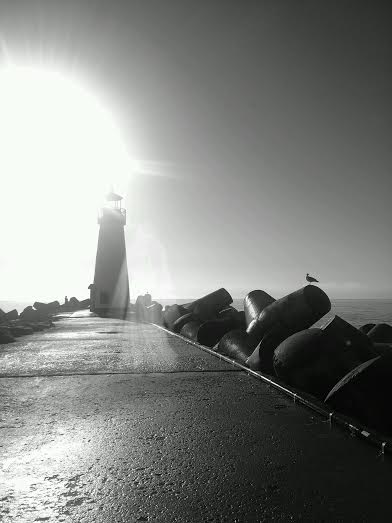 ZombieBooth 2
ZombieBooth 2 (for Android and iOS) is an update of the already-popular ZombieBooth app that promises to transform your selfies into 3D-animated zombies. These are much preferred to regular selfies.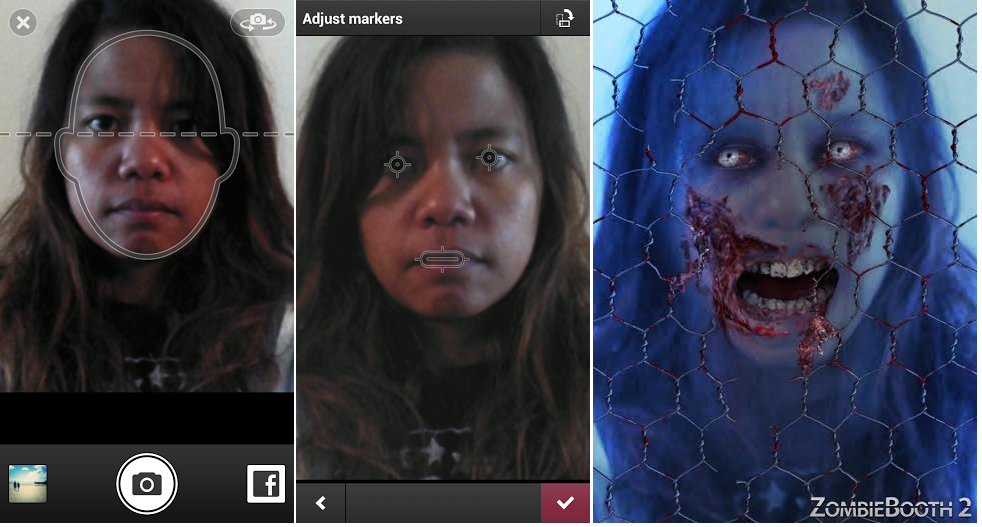 It's pretty easy to use—all you have to do is snap a selfie within the guide marks of the app, adjust the marks for the eyes and mouth, and then wait for the zombie version of yourself to scare the bejesus out of you. Drag your finger along the screen and see the zombie follow along. Tap the screen to have the zombie's head bend backward. As awesome as the interactive zombie the app produces is, you can only share a .jpg version of your zombie. However, you can tweak the appearance of your zombie by clicking through the various icons representing zombie body parts.
Photo via JD Hancock/Flickr (CC BY 2.0)