The Best Buy Black Friday game is particularly tempting this year and there are a ton of deals for consumers. We've poured over their offerings to give you a heads up on the biggest deals they'll be offering this Thanksgiving, Black Friday, and Cyber Monday. That's right — Thanksgiving too. Best Buy stores will once again open their doors at 5 p.m. local time on Nov. 28, Thanksgiving day. Nearly all stores will remain open until 1 a.m. local time on Friday, Nov. 29 and will re-open at 8 a.m. local time on Black Friday. Here's what you should be on the lookout for on the big day. 
Our favorite Best Buy Black Friday deals
The best (ha) Best Buy Black Friday deal comes in the form of the incredible iPhone 11 and 11 Pro, though there are some catches. You can get up to $500 off on these cutting edge phones with qualified activation and in-store trade-in. That means you'll need to go to a Best Buy, have a new enough phone to get a full discount, and wade through the line to get set up. If you're willing to brave the lines and are trading in something newer than an iPhone SE, this could be an incredible deal. Just make sure you know what you're getting yourself into.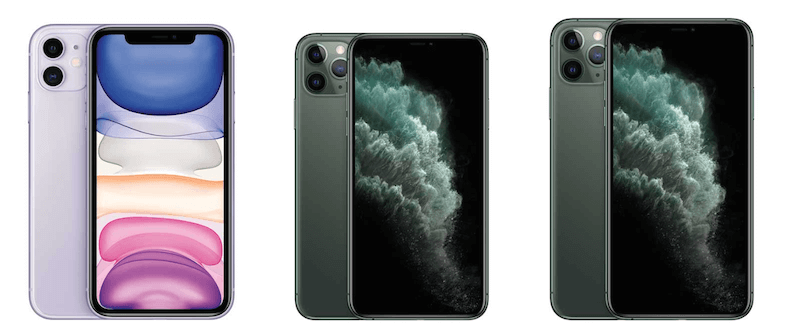 It's truly remarkable how quickly 4K became an affordable reality for consumers across all budgets. While HDTV remained incredibly pricey for years, budget 4K options have been available for some time now. On Black Friday that means prices are lower than ever. This Insignia 4K UHD Smart TV comes with a built-in Amazon Fire for streaming your favorite apps. As an added bonus along with the Best Buy Black Friday discount, you'll get a free Amazon Echo Dot when you purchase it at the store.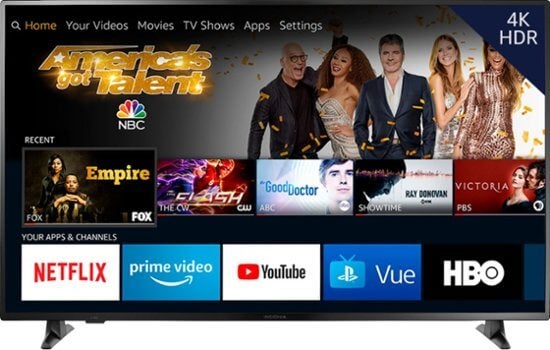 If you're looking to go big this year, this 75-inch Samsung 4K UHD Smart TV is a remarkable Best Buy Black Friday deal. Samsung's 4K UHD TVs have incredible picture quality, support HDR10+, and built-in support for streaming. That means you can watch Netflix, Amazon, YouTube, Hulu, HBO Now, and more without needing a Roku or Amazon Fire device. While getting used to Samsung's universal hub takes a little bit of getting used to, you don't have to teach your family new inputs.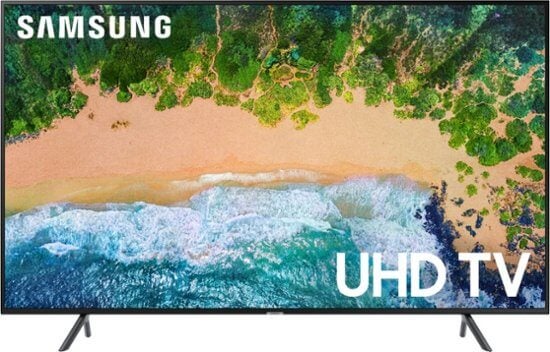 Apple Watch 4, $299-$349 (save $50-$300)
Shoppers who want a smartwatch and don't mind getting a slightly older model can save with this Apple Watch deal. The 4 Series features GPS technology and Apple's continuous heart rate health monitoring system along with a host of apps. While Apple has released a new Watch since the 4 Series, this is still an incredible device with a ton of life left in it. Plus it can run the new watchOS.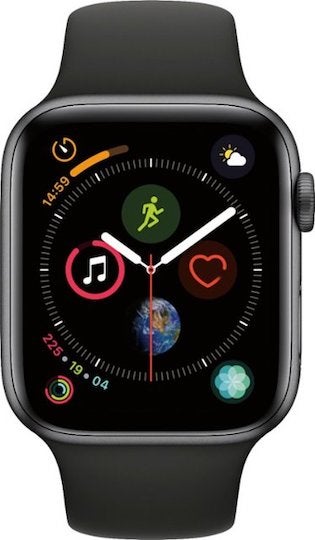 Buying a tablet can be frustrating, especially when you're trying to get the most bang for your buck. If you've always wanted a tablet this is a Best Buy Black Friday deal you shouldn't miss. The Surface Pro 7 is a brilliant combination of tablet and a laptop. With a 128GB SSD, 4GB of memory, and an Intel Core i3 processor this machine is powerful enough to run full programs on the go. Built like a tablet, complete with a handy kickstand for viewing, the Surface Pro 7 is compact and ready to go. Unlike iPads, it has ports so you can use your favorite devices with it. And this Best Buy Black Friday deal comes with a black Type Cover, letting you protect your touchscreen and giving you a built-in keyboard, all in one neat package. With a standard retail price of $959, this is a great deal. 
While PlayStation may have sold more consoles and have exclusives like Death Stranding, the Xbox One is a truly amazing device. The Xbox One X is its most powerful configuration, capable of lightning-fast 4K gaming and video. This Black Friday bundle comes with a free copy of the brand new Star Wars Jedi: Fallen Order game for just $349.99. If you get this deal make sure to try out Xbox Game Pass. For $9.99 a month you get access to over a hundred of the best Xbox One games, perfect for gamers who don't want to pay $59.99 for every new title. 
iPad Pro, $649.99 (save $150 to $250)
While the Surface Pro comes with ports that are useful for office work, the iPad is still the most intuitive tablet on the market today. You can hand it to a child or a retiree and they'll figure it out in minutes, all while it's powerful enough for pro users to get their work done. The big-box retailer is deeply discounting the iPad Pro with this Best Buy Black Friday deal with savings ranging from $150 to $250 depending on the model. With savings like that, make sure you put the extra money into an Apple Pencil to truly unlock the full potential of the device.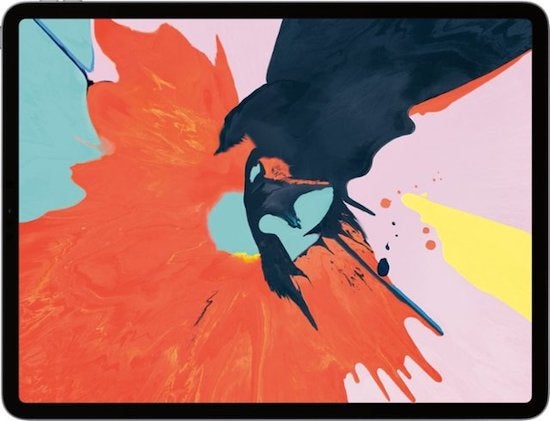 As a reader who travels a lot, books can be a frustrating luxury. Airlines demand smaller and smaller carry-ons, and two thick books can fill up a book bag. That's why we love the Kindle Paperwhite. With 8GB of storage, you can keep thousands of books in your pocket in one tiny space-saving package. The backlight makes reading at any time of day a breeze, and the battery life is such that you'll often wonder if you actually even need the thing. Built-in WiFi lets you buy new books on the go and Amazon even has a Netflix-like subscription service that lets you pay a flat fee to get unlimited books. The "special offers" caveat just means you'll get ads on the screen when the device is asleep, but it's unobtrusive and occasionally gives you great deals. Pick one up for the reader in your life, even if it's you.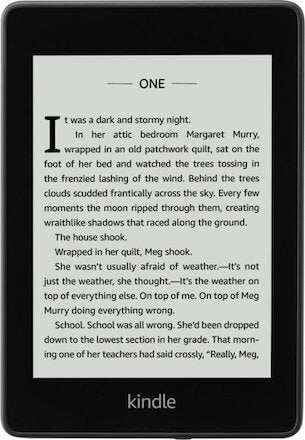 Technology doesn't have to come with a screen. While a smartphone or computer might help you make money, this KitchenAid mixer will help you make that bread. The 500 series is the best kitchen mixer on the market but its also incredibly expensive. Seeing it on sale for just $229.99 is an amazing Best Buy Black Friday deal for the home cook in your life. Do them a solid and get repaid in fresh pumpkin bread for years to come.