Apple finally took the wraps off of the Apple Watch today, and the device is something to behold. The device is stuffed with an impressively absurd number of innovative features, woven right into its unique, teensy user interface. Since it's going to be a long wait until Apple's smartwatch hits stores next year, we'll just be here obsessing over the early Apple Watch features caught our eye.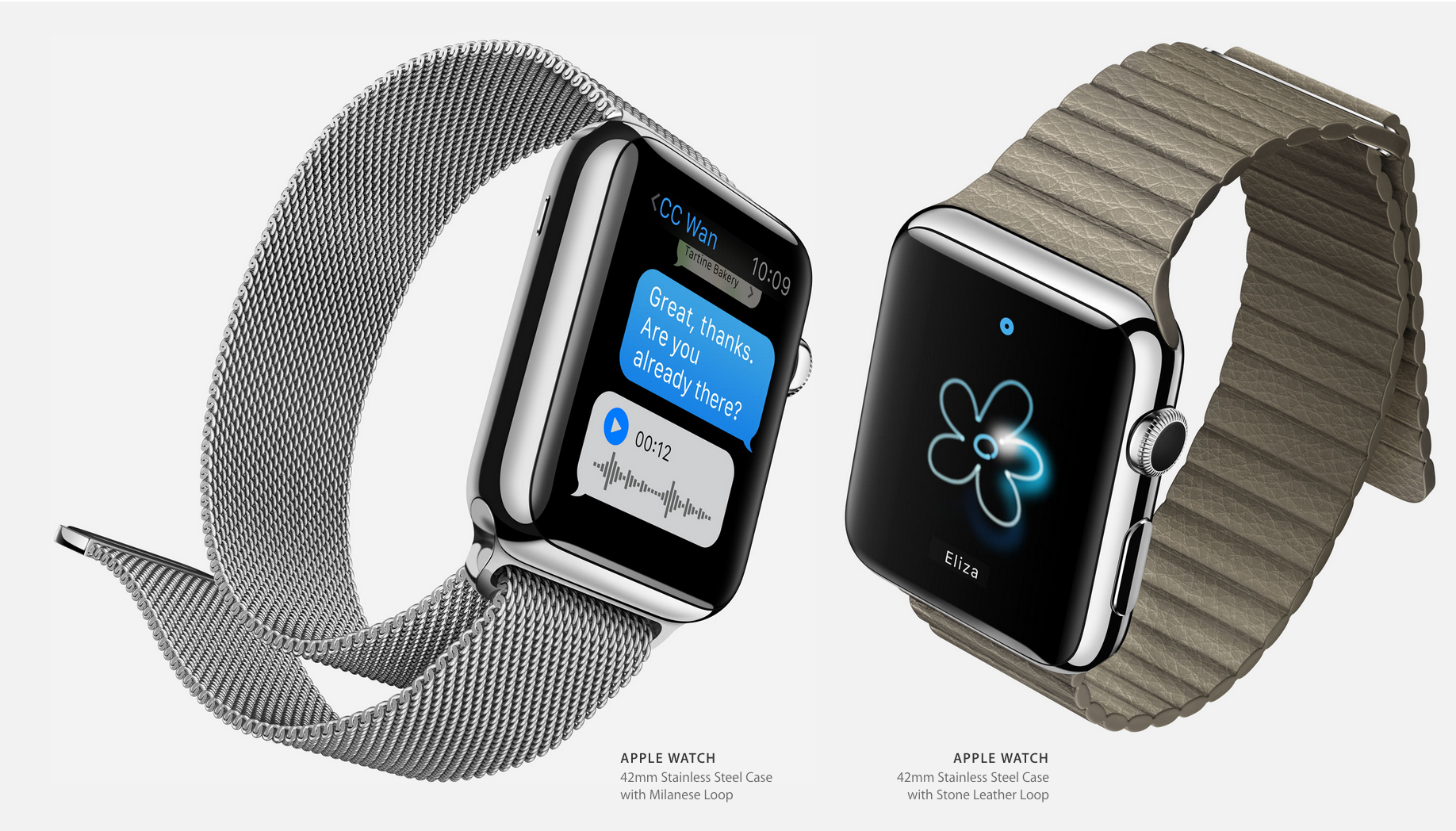 1) Digital Touch
If you ask us, one of the new smartwatch's best tricks is a suite of intimate communication flourishes that Apple calls Digital Touch. The set of features offers a creative if gimmicky way to get in touch with other Apple Watch owners, all without words. Digital Touch includes Tap; a feature that allows you to send a vibration to another Apple Watch owner (it's basically the equivalent of nudging someone); Sketch, which invites you to draw an image on your Apple Watch and send it to a friend who can watch it appear on their own watch face in real time; and Walkie-Talkie, which is exactly what it sounds like: a way to send quick sound clips back and forth.
The most offbeat Digital Touch trick, aptly called Heartbeat, allows the Apple Watch to record the actual rhythm of your heart—as measured by sensors of the back of the watch face—and share the vibrational pattern with someone else.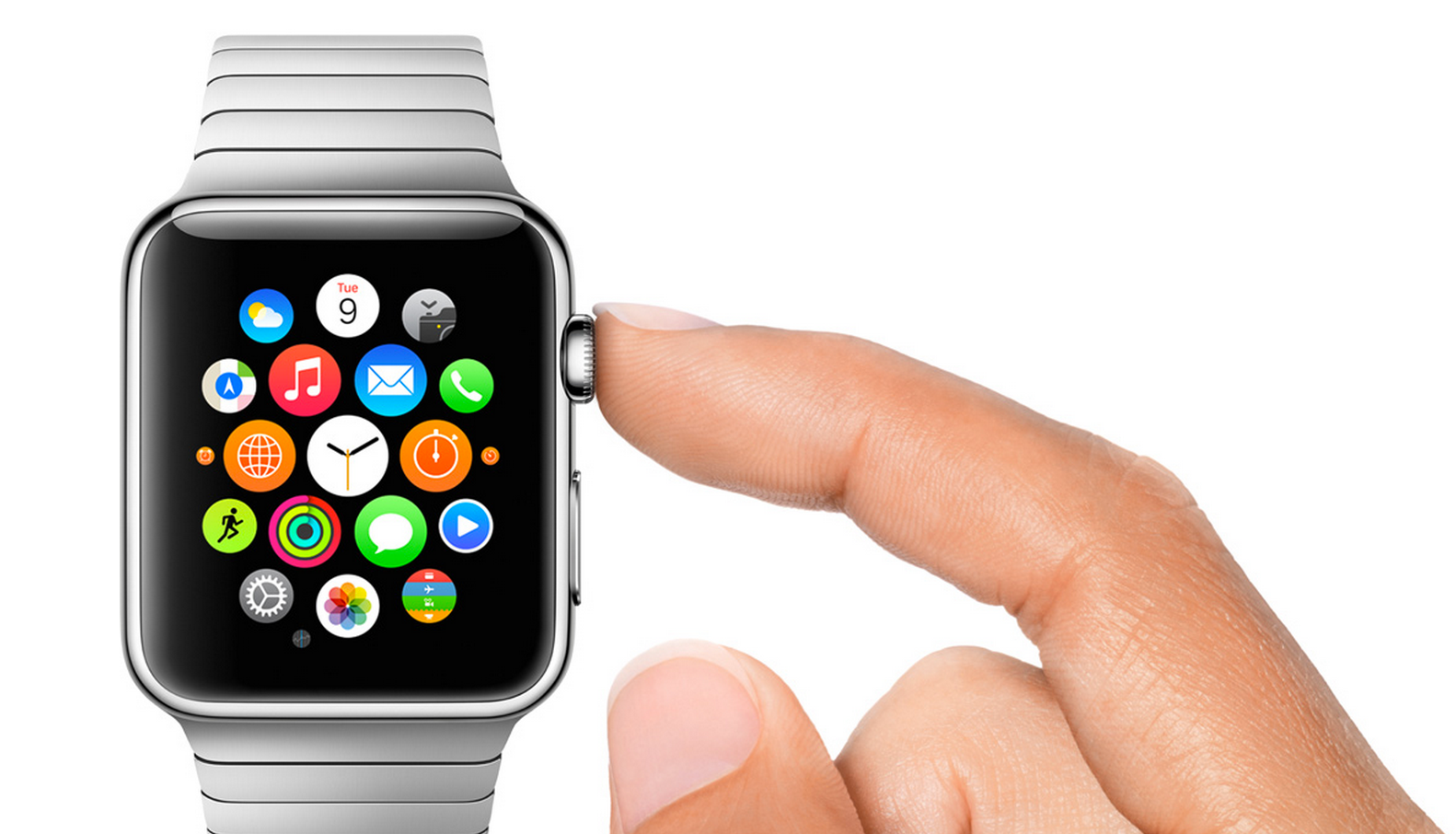 2) Glances
Glances provides a customizable command post for your Apple Watch. Apps that incorporate Glances will be able to provide information accessible by a simple swipe up on your Apple Watch display. Things like sports scores, news, and travel plans will all be accessible with a swipe. It's not unlike Google Now, which aims to serve up the most relevant info at a given time in one convenient spot. These kind of notifications can "tap" your Apple Watch, sending you an instant head's up about what's going on.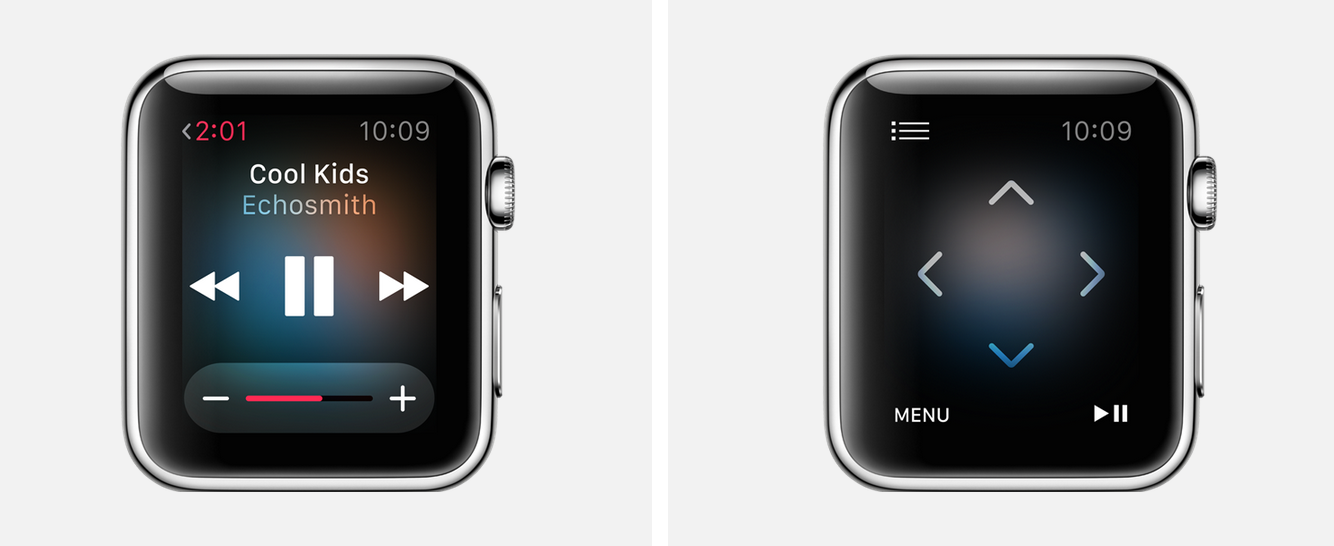 3) Apple TV and iTunes Remote
With the Apple Watch, you can control your Apple TV or iTunes on your Mac or PC straight from your wrist. No more looking for the always-disappearing Apple TV remote, as you can just swipe around on the Watch to choose different apps, movies, or songs to play on your devices. A companion Music app lets you skip through songs playing on your iPhone right from your wrist.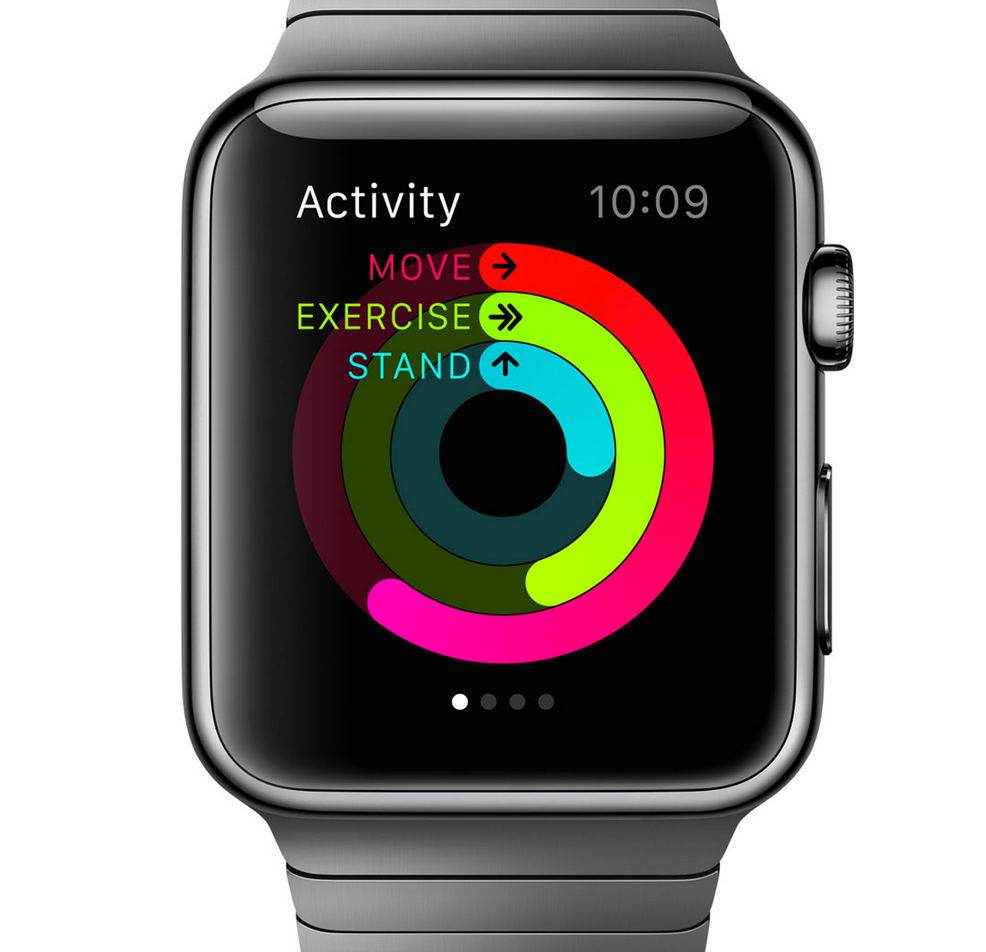 4) Activity App
The Activity App is a bit different than the Workout App, which will track traditional things like calories and steps taken. If you're like us and sit behind a desk all day, standing can become an afterthought. The Activity App will credit you for standing throughout the day (yes, this is where we're at right now) using a system of rings. It will also try to get you to do at least 30 minutes of exercise a day, which Apple classifies as anything at the level of a brisk walk or above. The more advanced athletes among us might be more smitten with the Workout app, but hey, we've got to start somewhere.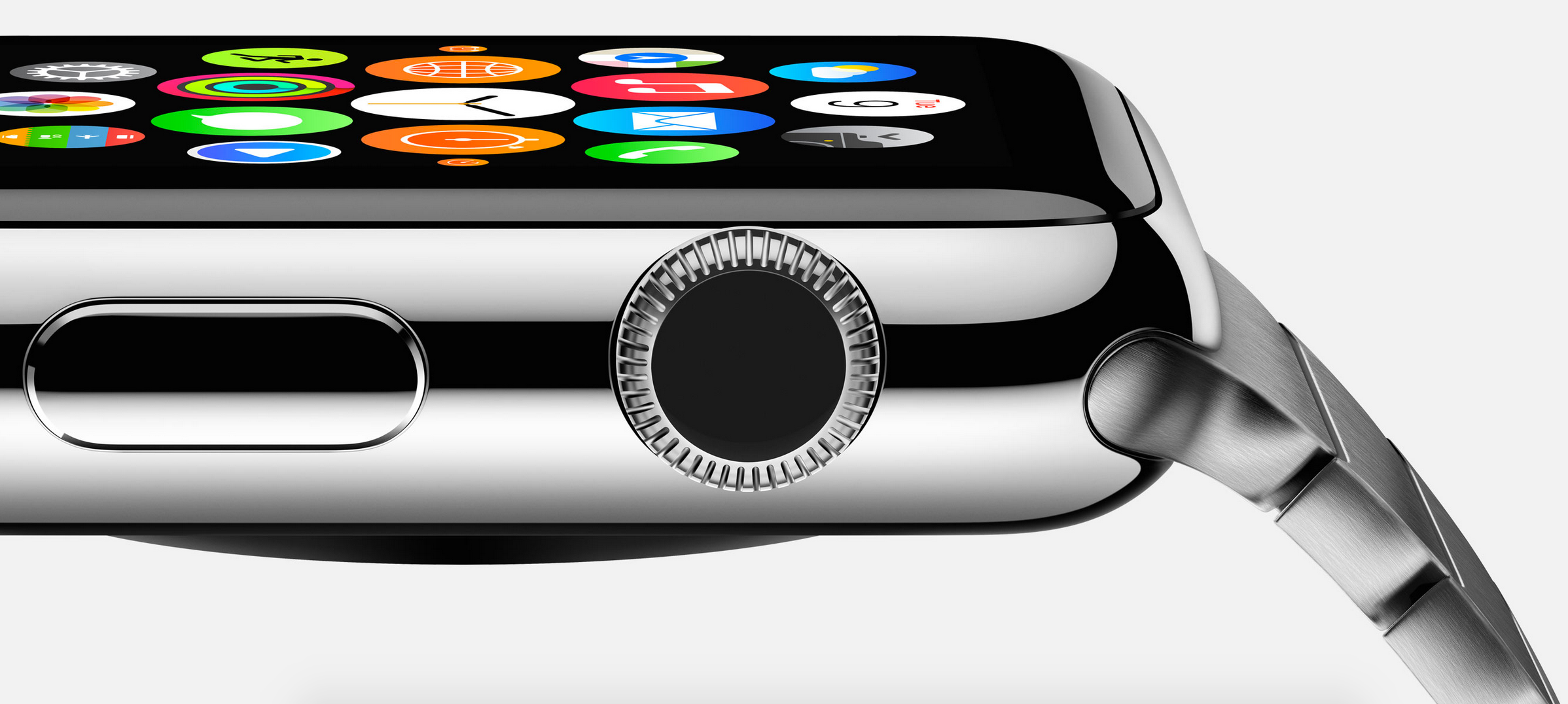 5) Digital Crown
The digital crown is the key to Apple's smartwatch interface. Apple has adapted a classic watch feature known as the crown—that little dial on the side of a watch—and developed it into a sophisticated mode of user input. Apple is pretty excited about the digital crown, likening it to what the mouse did for personal computing. While that might take things a bit far, the digital crown's ability to zoom, scroll, and navigate through the Apple Watch's tiny interface is a pretty remarkable tool for a category of device that struggles with the puzzle of user input.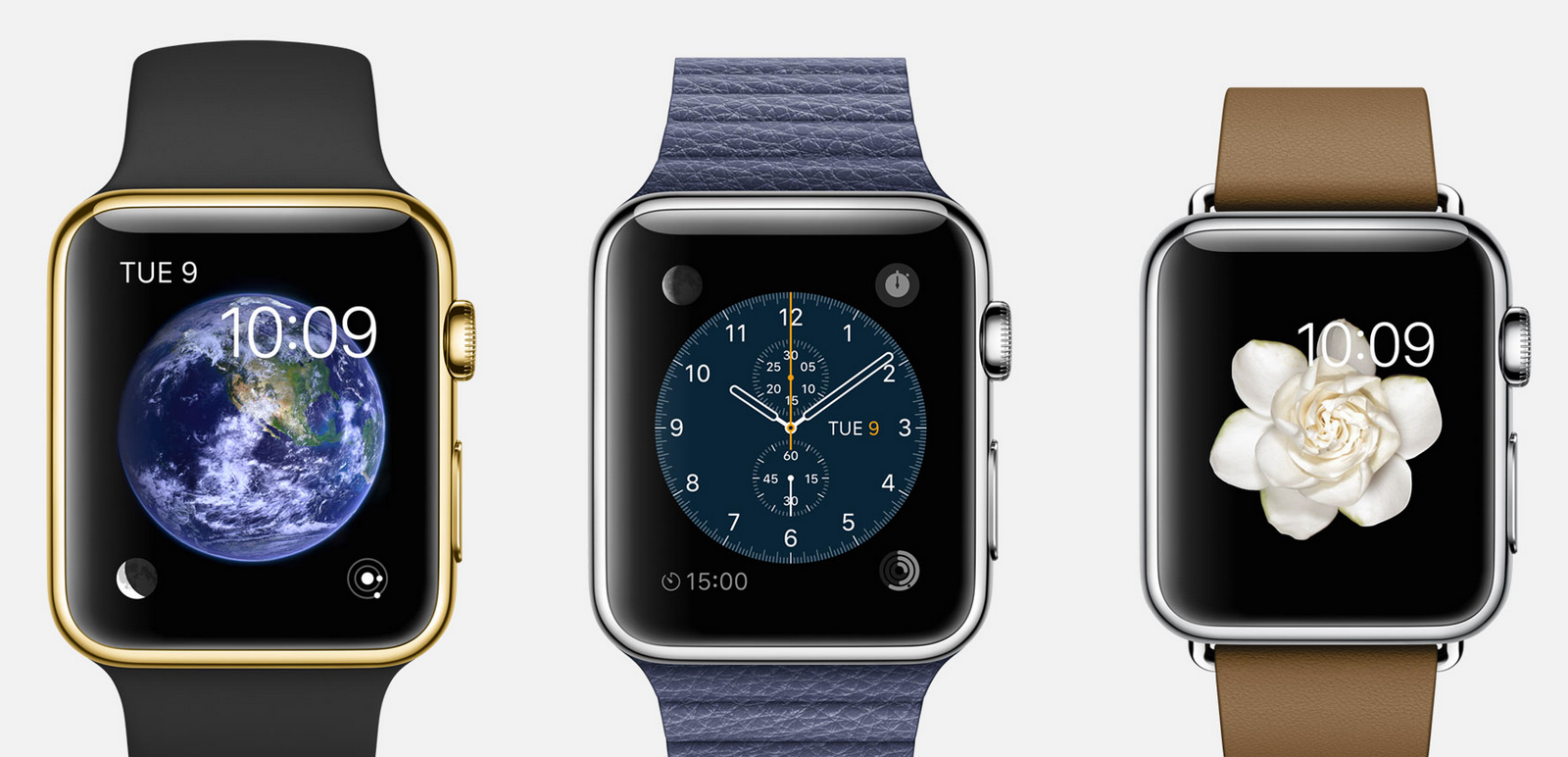 6) The Time
Oh, and by the way, it's a watch. Apple claims that its support for customization and "specialized functions" like stocks and the weather will make for over two million possible custom watch faces. 
Original image via Apple/Remix by Max Fleishman