On the surface it sounds awful. A dating app for dogs sounds like a hyperbolic jab at Late Capitalist decadence, something that might crop up on a lesser episode of SNL as a parody commercial premise. And looking at BarkBuddy's website, it doesn't seem like it disappoints. "Find fluffy singles in your area!" the app promises, like that's not a super-creepy thing to say. And sure enough, BarkBuddy's interface is set up to mimic Tinder profiles and the dating app's swiping set-up.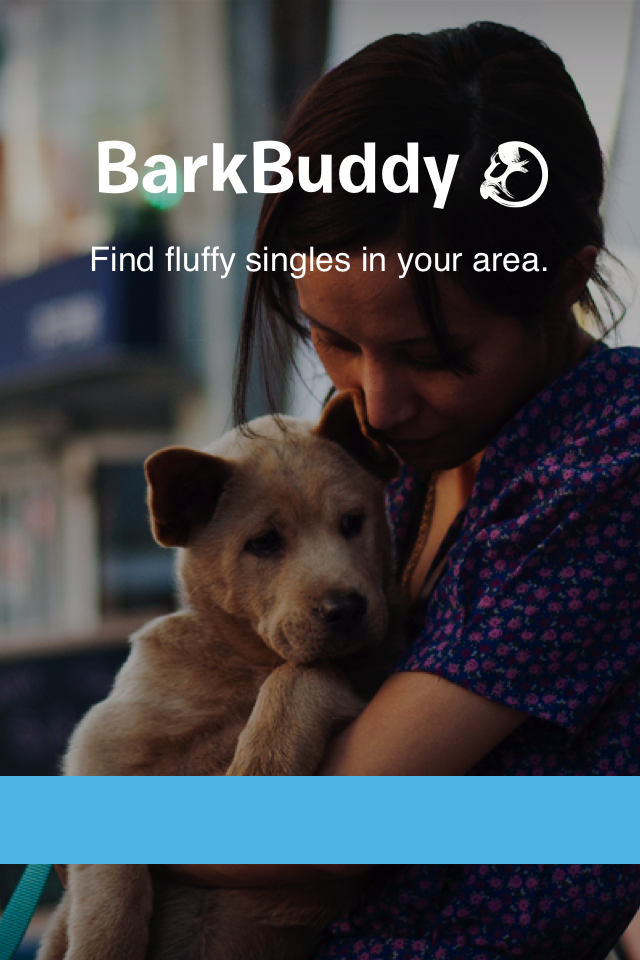 But BarkBuddy's bark is worse than its bite. The "Tinder for dogs" dresses up like a hookup app, but it has more noble intentions. The app helps match prospective doggie-adopters with potential pets, drawing from the PetFinder database.  Unlike Zoa, an app that encourages pet owners to make profiles for their dogs in order to breed them or give them a mate, BarkBuddy has nothing to do with doggie sexuality. It's really just a user-friendly way to browse through shelter rescue options.
If you know how to use Tinder, you'll know how to use BarkBuddy. Once you sign up, you can swipe through image cards of chihuahuas and mastiffs, choosing a heart or an X. Just like on Tinder, there's an information button to give some biographic details, and the app tells you how far away the prospect is, and how many photos they have. Except it's a lot harder to swipe away from soulful-eyed orphaned huskies than guys who hashtag their fraternities.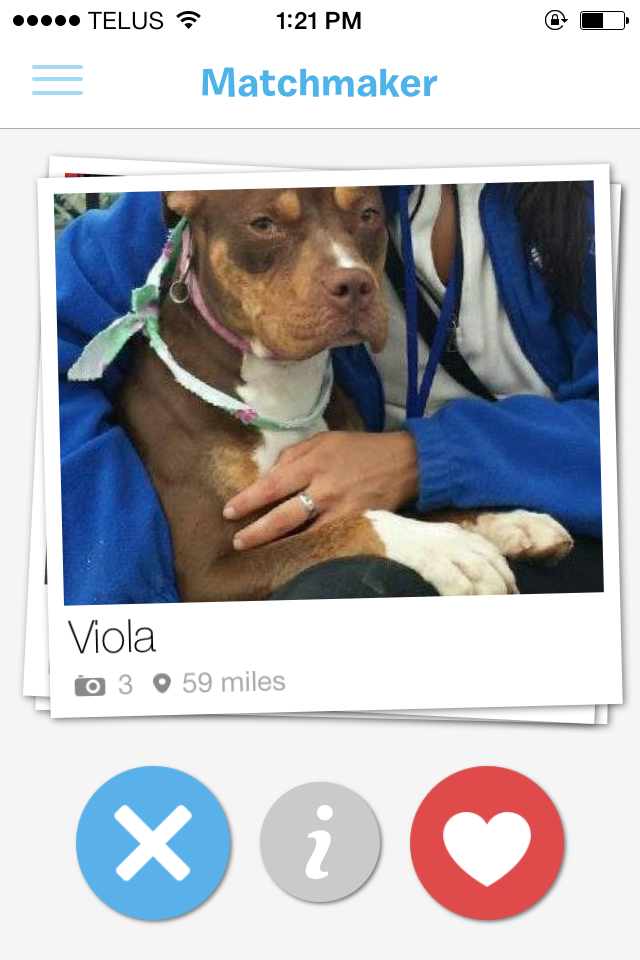 The problem with using any online resource to find shelter pets is that they're often not updated quickly, which can lead to disappointment when you think you've found the perfect pup. But even if some of your favorites on BarkBuddy are unavailable, the app can help people who want to rescue a dog understand more about what they want. The app asks users to set a size, energy level, and age group, and it uses preferences and past behavior to start showing users dogs they're interested in.
H/T TechCrunch | Photo via Flickr/jim thompson (CC BY-SA 2.0)