Today on stage in Cupertino, Calif., Apple CEO Tim Cook introduced the Apple Watch, the company's long awaited wearable device. Surprisingly, the Apple Watch is really a "whole range of products," as described by legendary Apple designer Jony Ive, offering various experiences and designs. The Apple Watch comes in three editions; the "normal" Apple Watch, a special sport edition optimized for fitness tracking, and a premium edition that will appeal to the high-end watch crowd with 18-karat gold hardware. In Apple lingo, they're named the Apple Watch, Apple Watch Sport, and Apple Watch Edition.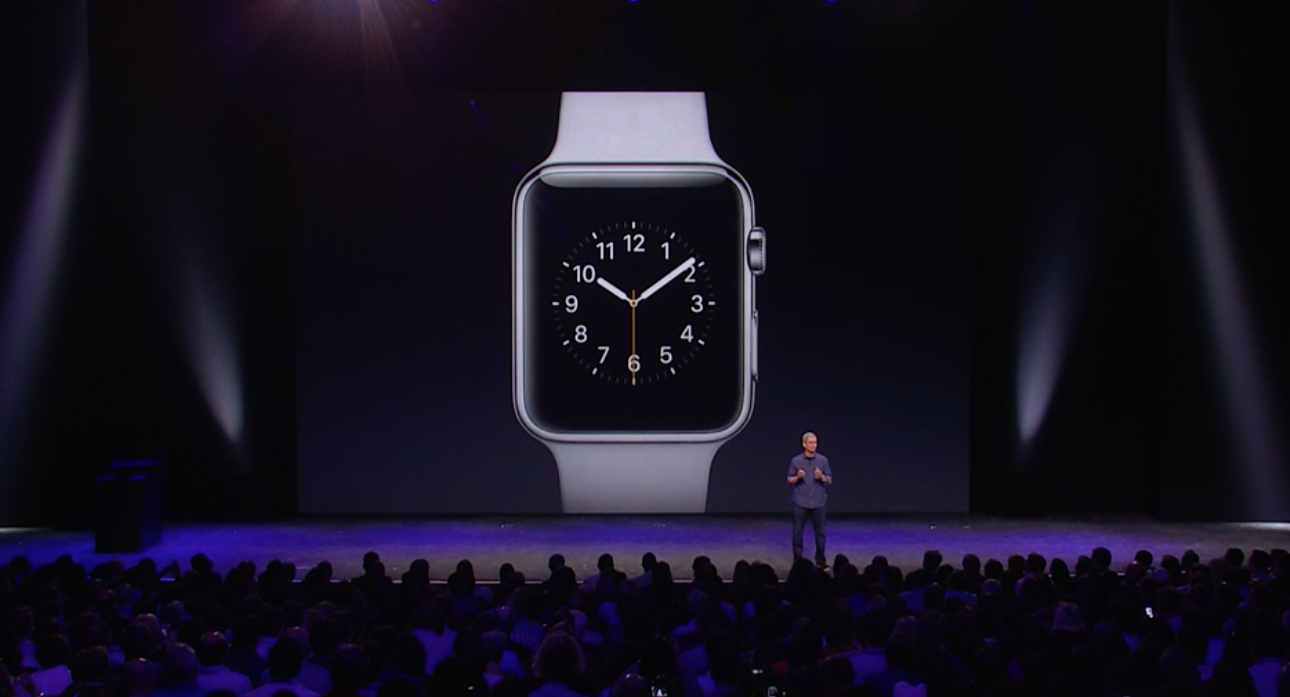 "What we didn't do was take the iPhone and shrink the user interface and strap it on your wrist," said Apple CEO Tim Cook. "It works seamlessly with iPhone. It's also a comprehensive health and fitness device."
The Apple Watch is constructed out of machined, polished sapphire. The device can sense touch, differentiating between a tap and a press, along with audio and haptic feedback. The back of the camera is packed with four sapphire lenses which can detect heart rate and sensors that determine when you raise your wrist, so that the display can be activated.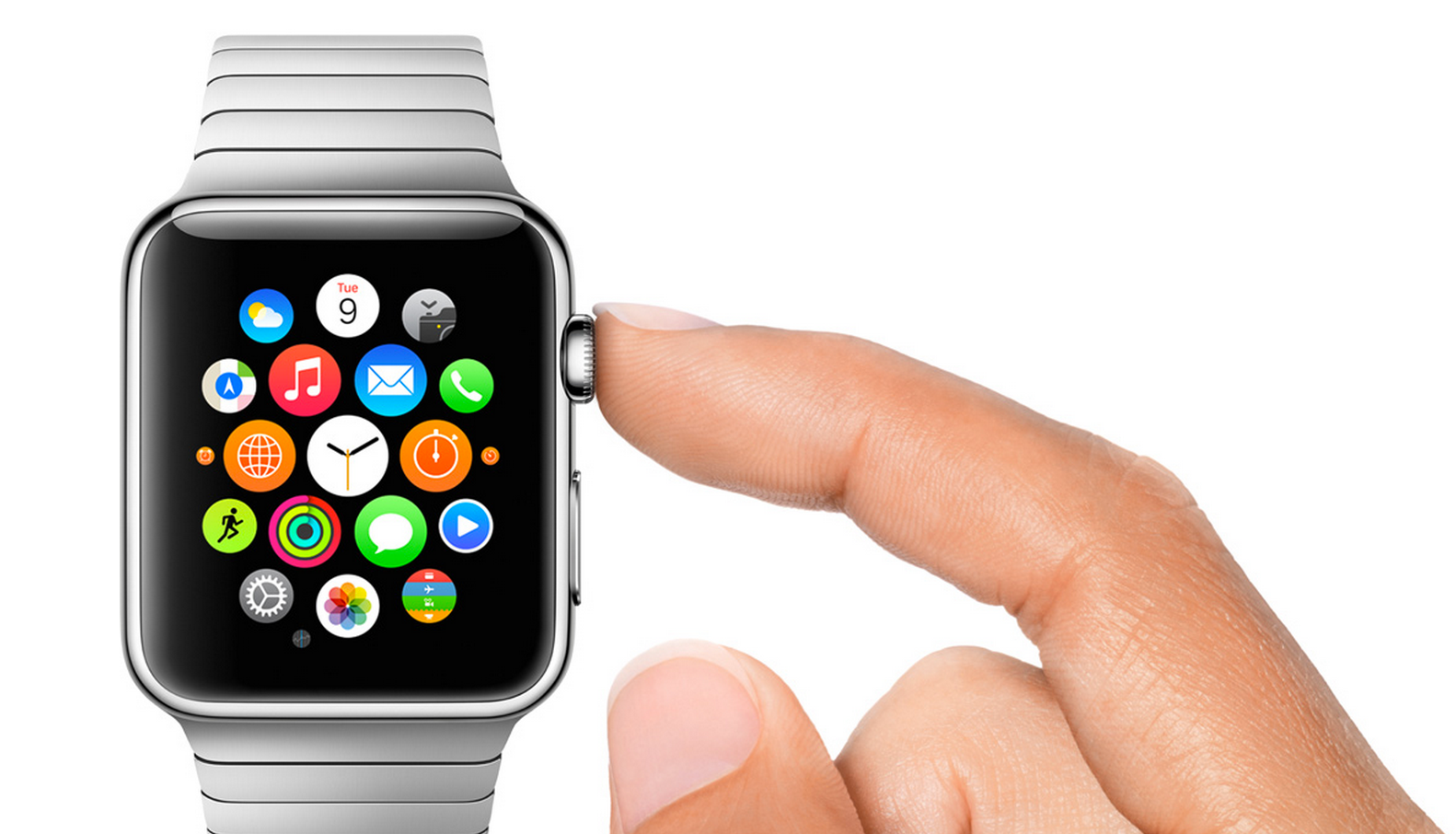 The Apple Watch uses a dial on the side of the device, called a "digital crown," with infrared LEDs. According to Cook, the digital crown—which looks like a non-digital crown on a normal watch—is the device's major input innovation. Using the digital crown, the Apple Watch can navigate through what Apple calls "universes" and "neighborhoods" of apps.
The Apple Watch can swap between watch faces to customize the user experience, visually as well as in terms of function. Six different straps can be swapped in and out as well, including a sport band, a leather loop band, and a stainless steel link bracelet that elegantly loops over itself.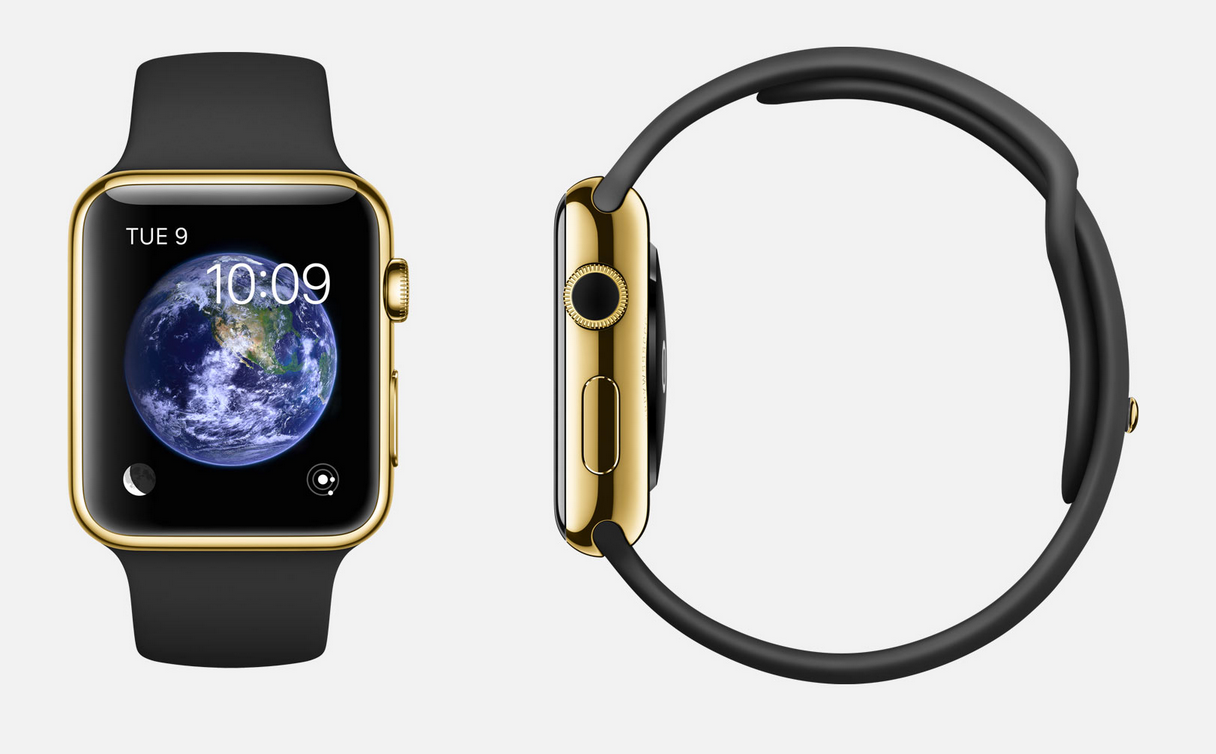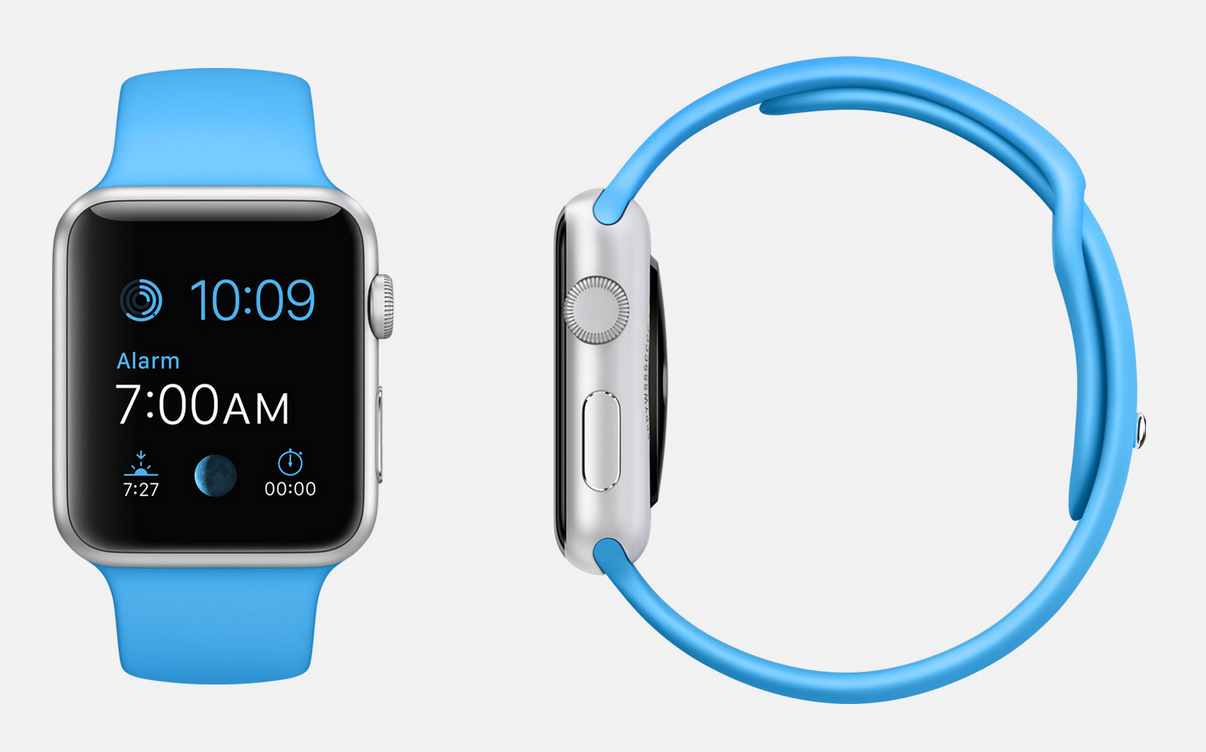 Apple will encourage third-party developers to create unique apps for the device through Watchkit, a developer kit for the device. Major apps from third parties like Nike, Facebook, Twitter, and BMW are already well underway.
The Apple Watch will start at $349. 
Remix by Max Fleishman; Photos via Apple