The long-awaited overhaul of Apple Maps is gradually rolling out to more users. As announced in June earlier this year, Apple is enriching its mapping product with a fresh new design, as well as several new features that promise to make navigation easier.
These enhancements, which Apple rolled out to users in California and Texas earlier this week, are now available for those living on the East Coast, including New York.
Let's talk about aesthetics first: The new version of Apple Maps uses topographical data to make maps more closely resemble the environment they depict.
For example, Apple Maps now depicts lush green fields as a green polygon, rather than a nondescript shade of brown. Finer details, like foliage and footpaths, now appear within the app, which is useful for those afternoon strolls in the park. It also adds definition and detail to buildings, which now appear as raised boxes against a background, with their high relative to their actual size.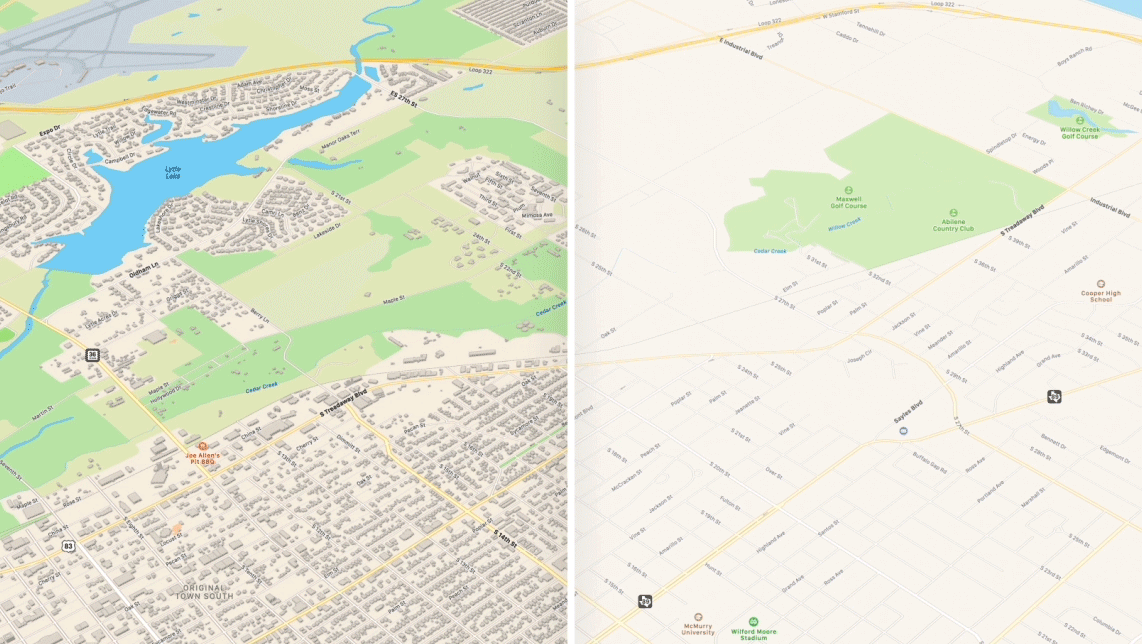 Another feature, called "Look Around," is analogous to Google's Street View. Although Apple's effort doesn't offer the same level of coverage, there's a refreshing emphasis on privacy. According to The Verge, Apple employed machine learning technology to not only blur out the faces and license plates of the public, but also the reflections.
Finally, the latest version of Apple Maps lets you share your real-time ETA with a specific contact, which is ideal for those frustrating times when you're running late for a meeting.
Apple Maps launched alongside iOS 6 in 2012. Shortly after its debut, users showered the app with criticism over its inaccurate directions and several missing features. Since then, Apple's engaged in a determined effort to bring it up to scratch. It now, for example, offers real-time public transport data, albeit for just 10 cities.
This latest iteration combines aerial and satellite data, as well as imagery obtained by its fleet of Apple Maps cars. Whether it's enough to tempt users from Google Maps, however, remains to be seen.