Amazon has been granted a pair of patents for a tracking device fit for the dystopian worlds of Brave New World and 1984.
Filed in 2016, the patents describe wireless wristbands that can track workers' hand movements with frightening precision. First discovered by GeekWire, the proposed inventory management system uses ultrasonic bracelets that emit sound pulses to a transducer (an energy converting device). The signal then gets sent to a management module that can pinpoint where workers are in relation to inventory items.
This would, theoretically, allow the bracelet to send vibrations to a warehouse worker's wrist when it senses their hands moving to the wrong bin, adding an extra layer of surveillance to its already heavily managed plants. The patent was filed by Jonathan Cohn, senior technical program manager for Amazon's new cashier-free Go stores.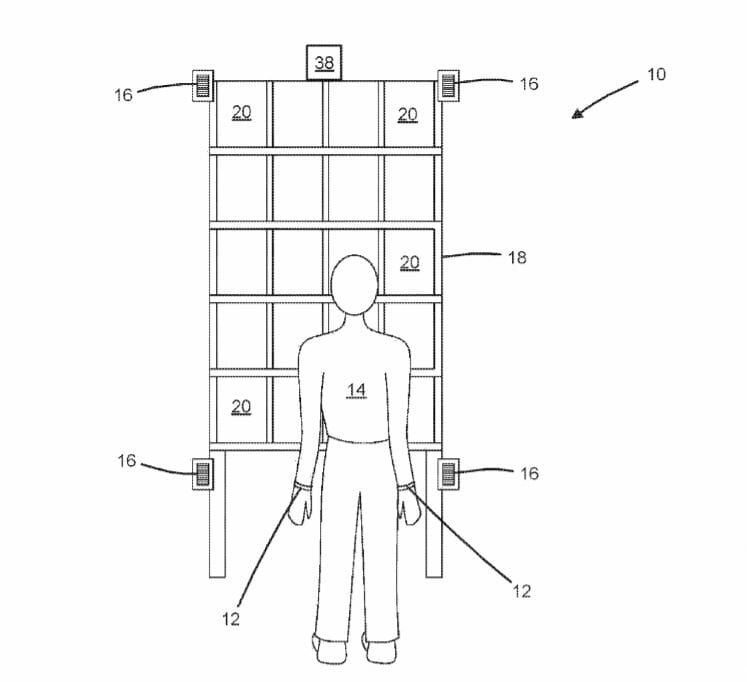 It's just the latest controversial method Amazon is considering to improve the efficiency and reliability of its massive warehouses, which have been repeatedly criticized for exposing workers to overbearing working conditions. Amazon has been accused of pressuring workers to do rigorous, physically demanding tasks and working long hours. The online marketplace even reportedly times bathroom breaks at its warehouses, though it denied the allegations in a statement to the Verge.
Amazon rarely comments on the technology described in its patents. It's not clear if the company has any intentions to create and deploy the devices. If it does, Amazon could make some dystopian writers' worst fears come true.
Update 10:33am, Feb. 5: While it doesn't typically address patents, Amazon provided the Daily Dot with a statement regarding the wristbands. Without going into detail or even specifying the claims its refuting, the company assured that "if implemented in the future" the tracking devices would only be used to increase efficiency.
"The speculation about this patent is misguided. Every day at companies around the world, employees use handheld scanners to check inventory and fulfill orders. This idea, if implemented in the future, would improve the process for our fulfillment associates. By moving equipment to associates' wrists, we could free up their hands from scanners and their eyes from computer screens."
H/T the Verge