If aliens had a summer Olympics, Reddit's plucky extraterrestrial named Snoo would have been the star of the show.
Almost every day during the London summer Olympics started, Reddit's alien logo was Photoshopped into almost every Olympic sport—including boxing, diving, and shooting—in celebration of the games. The Olympian Snoos were all created after r/logos moderator and longtime redditor Kristine Smith rallied some Photoshop savvy users.
"Google's doodles have been fantastic, but nobody can beat the cuteness of Snoo," Smith told the Daily Dot "We received a couple dozen Snoos in all.  We obviously couldn't use them all for varying reasons, but the turnout was great.  We even got some wildly impressive hand-painted watercolor doodles from the very talented r/illustratingreddit."
Snoo was originally created by Reddit co-founder Alexis Ohanian back when he was a senior at The University of Virginia. The name is a play off of "Snew," the site's original name which was thankfully dropped early on.

Since joining r/logos shortly before the Olympics, Smith, 29, has learned a lot about the doodle culture and shared the following tips on how people can get their illustration featured on the social news site.
"What we look for in a logo candidate is quality of art, size (needs to be 120×40 pixels to fit in the masthead), usually should involve the alien and must contain the word 'reddit.'  You can get some vector art from the sidebar of /r/logos, and the font is a slightly altered version of VAG Round.  A transparent background is best for all devices.  Max (r/logo admin chromakode) is one of our best designers, and makes sure any masthead we feature is pixel-perfect."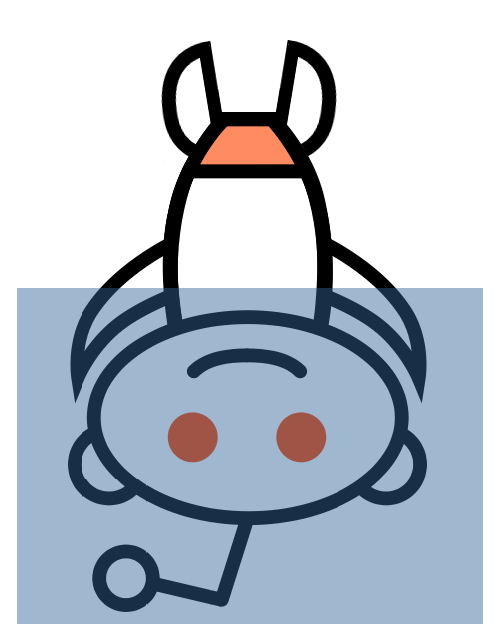 Photos by Johan (nahojjjen)