To take a quote from The Wire's Omar Little, you come at the king, you best not miss. 
Last week, BuzzFeed contributor Jack Stuef published an exposé on The Oatmeal creator Matthew Inman called "The Secrets of the Internet's Most Beloved Viral Marketer."
The piece was long and sprawling and, on the surface, one of the most laborious stories ever written about the popular webcomic, who in three short years has become one of the most iconic and well-read personalities on the Web. 
But in doing so, Stuef forgot one minor detail: It's tough to dig up secrets if you've never spoken with the source. Though it stretches over more than 2,000 words, the story contains no input from Inman directly, and thus, in the eyes of Inman, arrives "so blatantly wrong it borders on being libelous."
Stuef told the Daily Dot that he "made multiple requests for comment to the contact Inman listed as his publicist and to his personal email, and got no response.
"I of course would have loved to have interviewed him for the piece, but he declined," he added. 
Inman posted his retort Monday afternoon in an untitled post to his website that he addressed to Jack Stuef. In it, he revealed a number of facts about himself that many of his readers—be they Stuef, others, or simply yours truly—did not know about him beforehand. We've truncated those discoveries into 13 you need to know about. 
1) He's not a Republican:

2) He's proud to be offensive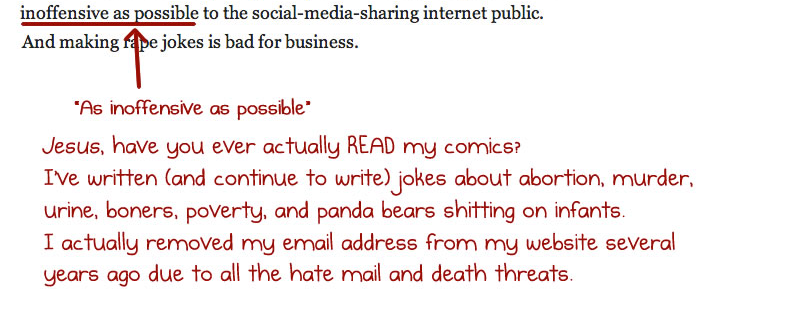 3) His foray into SEO was short-lived: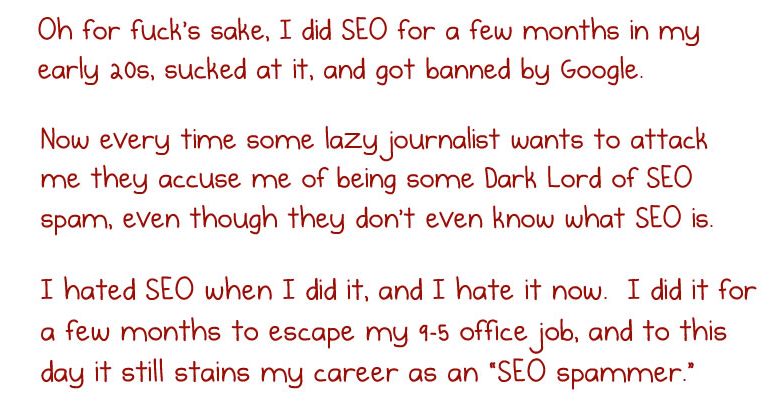 4) He does not have an account on SodaHead: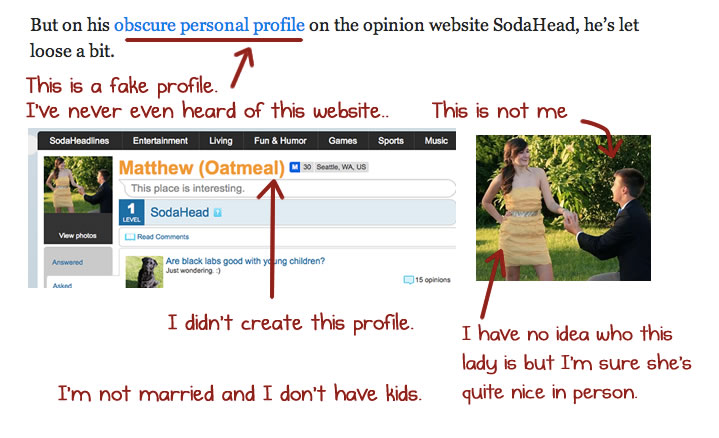 "Also got no response when I tried to confirm the SodaHead profile," Stuef told the Daily Dot. "After getting tipped from readers, I spent a few more hours digging into it and managed to confirm it was fake, then we corrected the piece, and I apologized."
5) But he does have an amazing sister …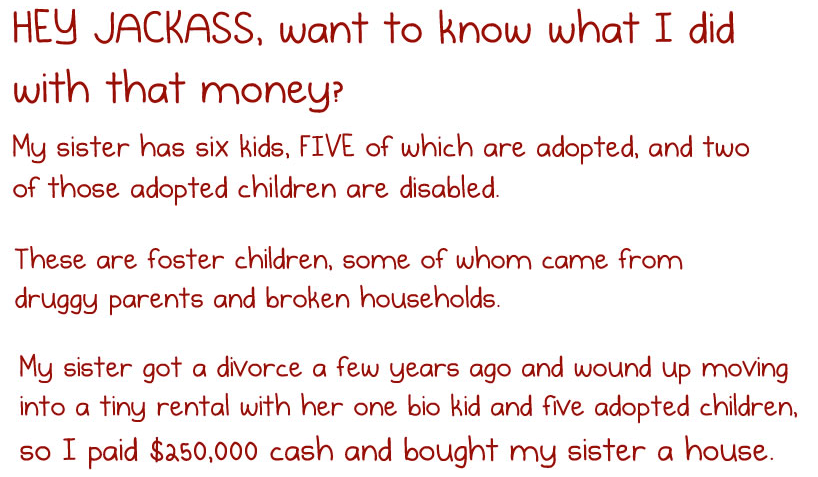 6) … who just had a baby:

7) He believes in small business: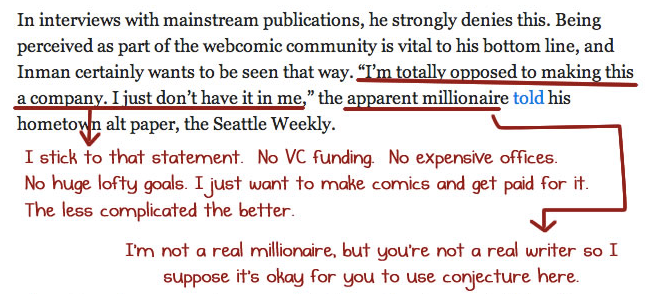 8) He is single and has no children:

9) He's decidedly post-Rickroll:
10) His mom reads his email: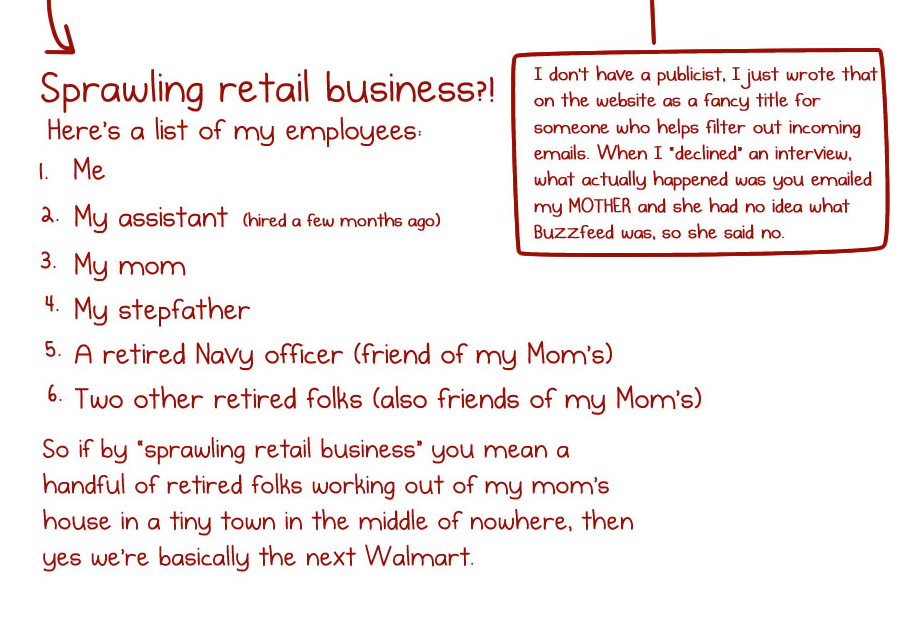 11) He considers The Perry Bible Fellowship's Nicholas Gurewitch "a huge inspiration."

12) He's outspoken about his religious beliefs:

13) He knows a thing or two about payback: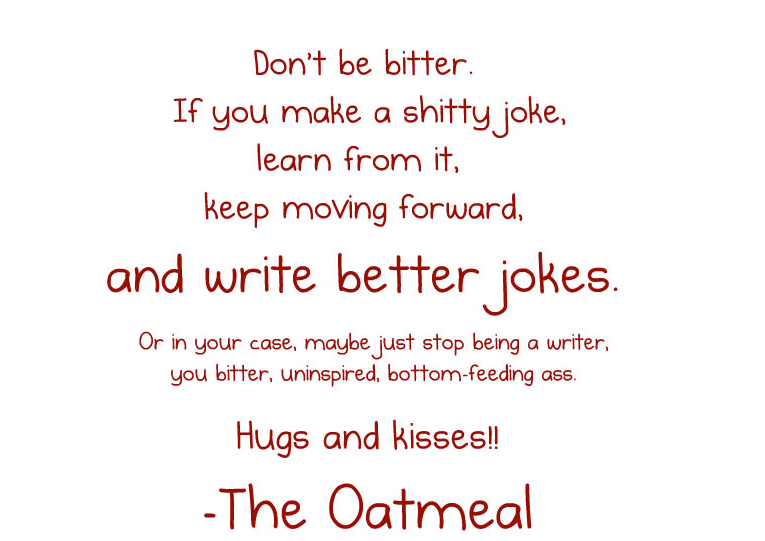 Stuef's response: "As for anything he said about my character, well, he's free to do that. That's his opinion," he told the Daily Dot.
Photo via Matthew Inman/Facebook