By BRIAN GROSZ
Like tattoos, some mobile apps can be a great enhancement to your life… or a painful reminder of an impulsive purchase. Fortunately, it's a lot easier to delete a bad app than it is to remove a bad tattoo. That still doesn't mean you should be throwing away your hard earned money on a mediocre tattoo app (of which there are many).
I've taken the plunge and "inked my iPad" up in order to bring you the top five best tattoo apps so you won't wake up with a regrettable download—though that's admittedly far better than waking up with a Tasmanian devil freshly applied to your biceps and a sour aftertaste of tequila.
1) Tattoo Now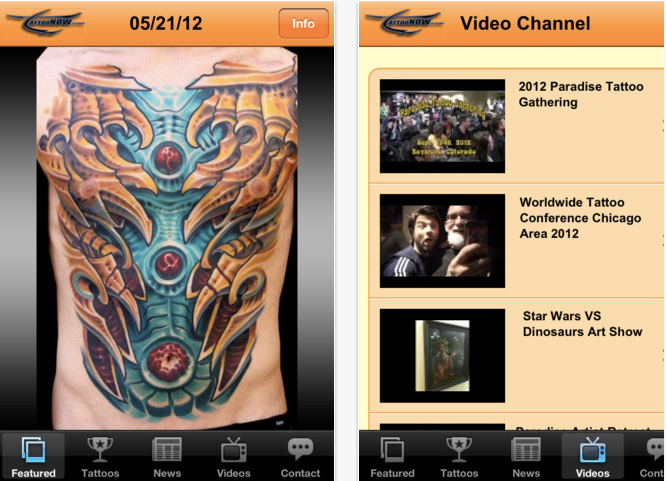 Tattoo Now has been providing tattoo artists with networked website templates for over a decade—kind of like a WordPress for tattooists. But rather than wade through their extensive client roster of sites, why not download their mobile app? The app is updated daily with "featured tattoos" which provides information about the artist responsible for the work. There are general categories for tattoos and fine art culled from the sites of artists they host, providing a great repository of body art on your mobile device. Take this into your next tattoo appointment, or flick through it while you're musing about what to get next.
2) Sailor Jerry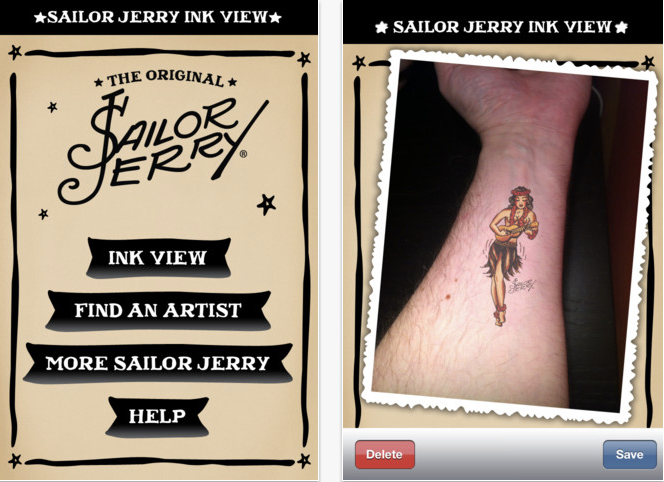 Your average Joe on the street probably knows "Sailor Jerry" for the spiced rum that carries his name, but Jerry was also a prominent tattooist in the mid-20th century. What's even less well known was he was the mentor who trained today's brand maven, Ed Hardy. The Sailor Jerry app allows you to add his trademark flash to pictures in your gallery; upload selfies or snaps so you and your friends to see how you'd look adorned with his classic tattoo style of anchors and pin-up gals. It also provides a map to locate a "Sailor Jerry approved" tattooist in a town near you.
3) Horiyoshi III and 4) 100 Demons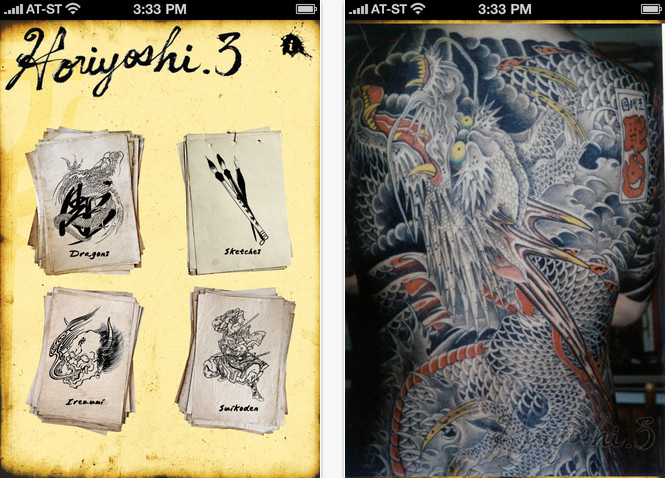 Horiyoshi III was one of the tattooists I suggested you follow. What's even more impressive than his Instagram feed is the 67 year old's two iPhone apps—both of which are beautiful. His eponymous app features four sections of artwork: "irezumi, " with photographs of his tattoos; then "Dragons," "Sketches," and "Suikoden," which house scans of his drawings and fine-art. Horiyoshi's second app, 100 Demons, is perhaps more of an eBook than an app. It contains beautifully rendered ink drawings of Japanese mythological figures, all annotated in both English and Japanese with descriptions of the iconography. If you have even the slightest interest in Japanese tattooing, these apps are well worth the few dollars you need to drop.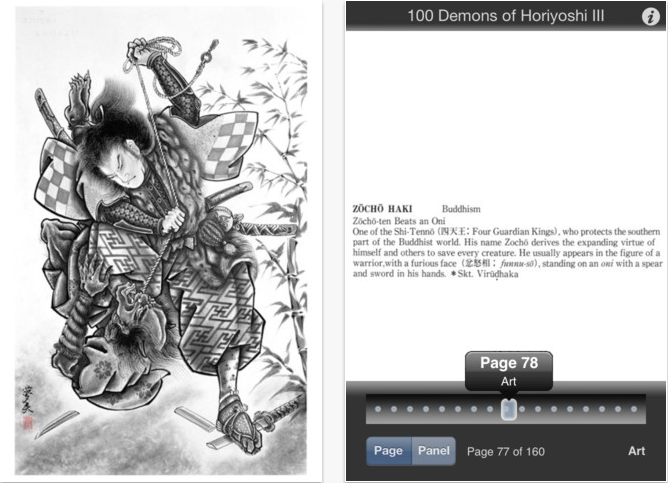 5) Tattoo Culture Magazine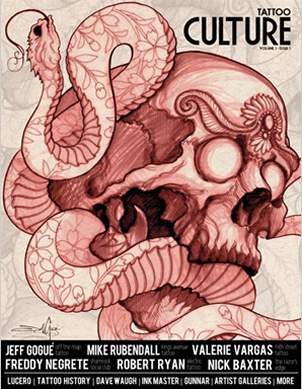 There are most likely more than a dozen tattoo magazines on the racks of your local newsstand. 90% of those will be owned by the same publisher; they're all over priced; the content is generally meh. The online-only Tattoo Culture Magazine is wonderfully none of those things. The layout is well designed, the tattooists are interviewed by other tattooists (lending an "inside scoop" element to each piece) and the featured tattoos are proof that beautiful art can live on the skin and in a publication. Best of all? It's free and available for all major e-reader devices. (That said, the text is a little small on some articles, so be prepared to do a lot of zooming if you're using a smartphone instead of a tablet).
I would never suggest that someone run out and get a tattoo on a whim—but there's little reason not to download these apps right now. You can do it from your couch, there's no pain involved, and they're a hell of a lot cheaper than a few hours under the tattoo needle.
Brian Grosz is an actor, writer and musician living in Brooklyn, NY. Much to his mother's chagrin, he's spent spent the last six years getting heavily tattooed, with over 50% his body adorned in ink. Follow him on Twitter and Instagram @doctorgrosz orread about his recent backpiece tattoo. He also writes for the tattoo blog needlesandsins.com.
Screengrab via Horiyoshi III app