Airbnb has over 600,000 listing all over the world, visited by millions of guests. Some of the listings are even posher than the nearest hotel—there are over 600 castles listed! But not every place put up on Airbnb looks appealing to potential visitors. In fact, some look straight up creepy. While the sharing service gives people who want to rent out their pads the option of having free professional photos taken, some don't get the memo.
A Tumblr called "You're Gonna Die Here" collects the creepiest, dingiest places listed on Airbnb, underlining how important it is to take a few decent photos before you try to entice strangers to stay at your house. These pictures are less "cozy bed-and-breakfast" and more "the death dungeon from Saw."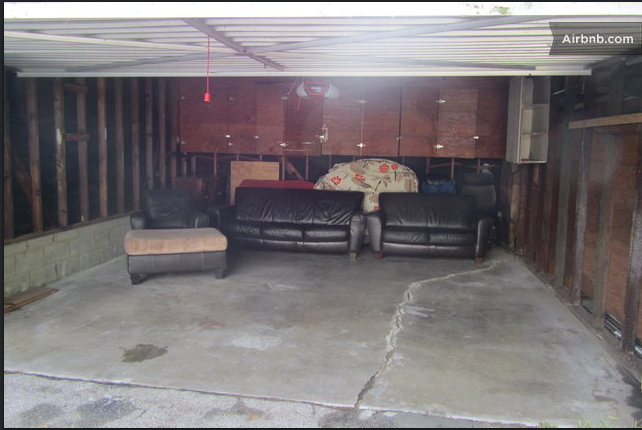 The host describes this gem as such: "The sofas are perfect for hiding under when I come looking for you. Let me know if you need more towels."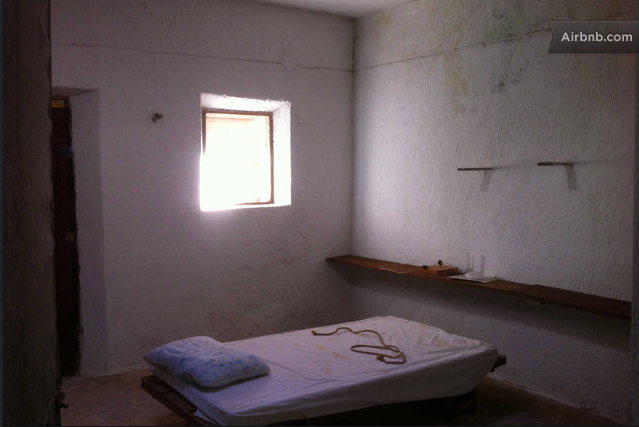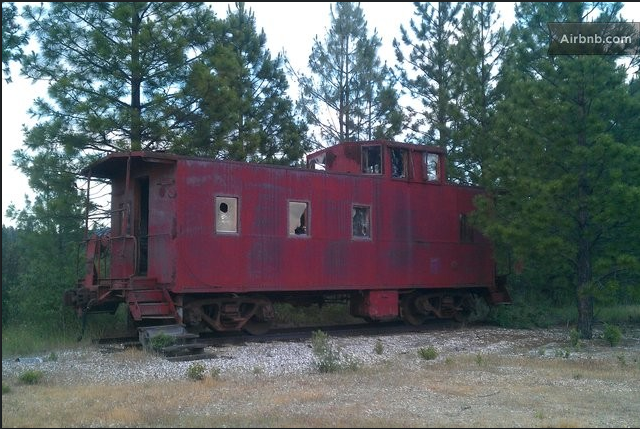 This one looks like it could actually be cool if someone fixed it up. It's a boxcar! 
The Tumblr is new, so there aren't that many postings… but it's surprisingly easy to pull up some verifiably terrifying listings on Airbnb yourself (pro tip: Search for the cheapest rooms!)
Here are some that haven't hit the blog yet, but likely will soon!: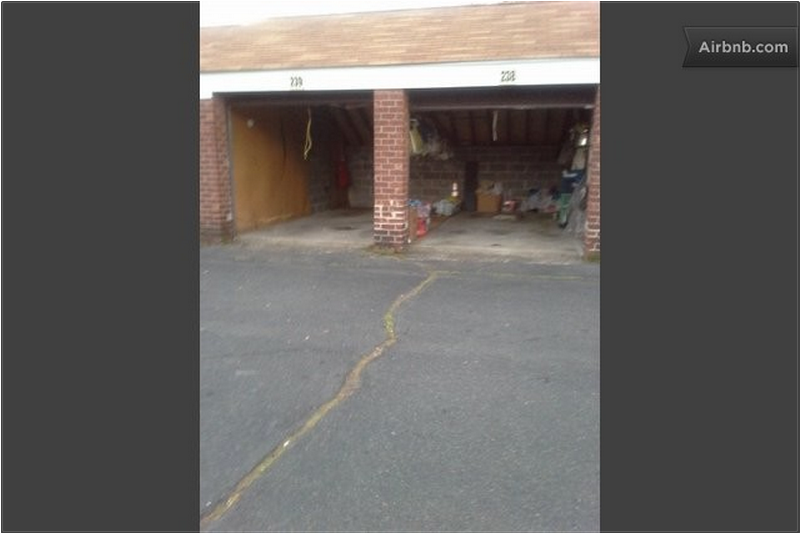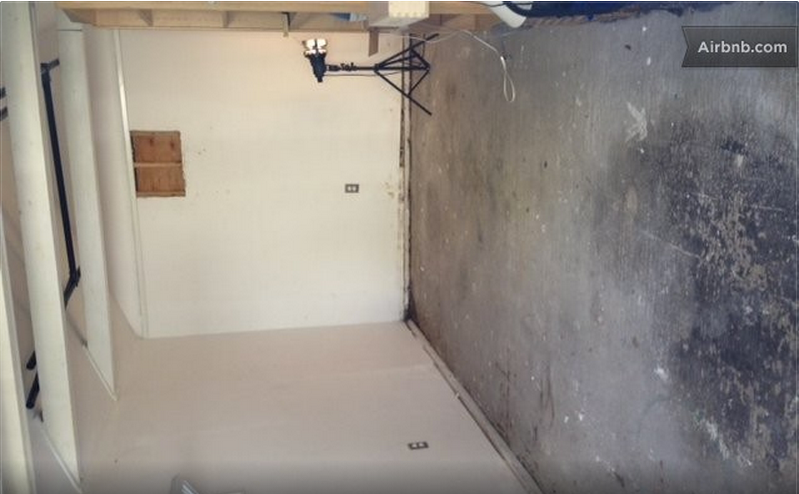 By far the creepiest Airbnb listing I found is one that is literally a cupboard under the staircase, designed to make people feel like Harry Potter. But not Harry Potter when he became a wizard. Harry Potter when he was an abused child.
The hosts do craft a fairly elaborate narrative: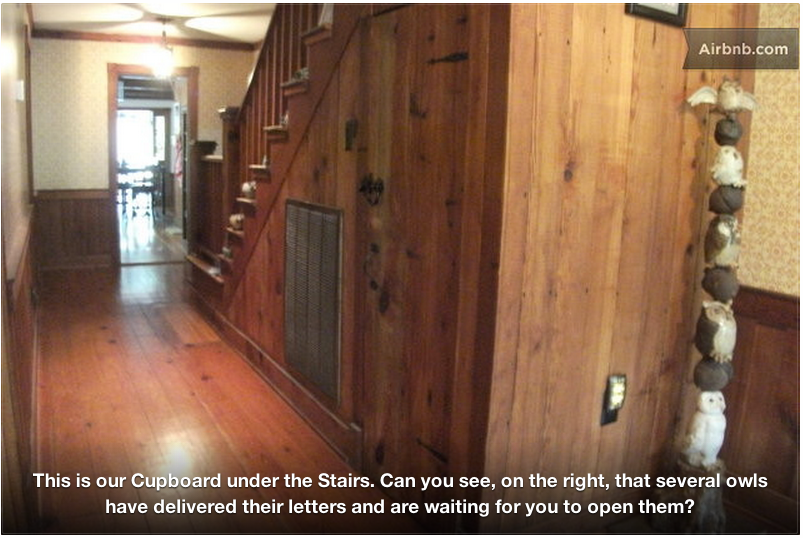 OK, so the outside view isn't so bad. But inside… it's just a crappy closet. And you're encouraged to pretend to be Harry Potter in it. But, again, not Harry Potter at Hogwarts. Harry Potter when he was depressed at his aunt and uncle's house.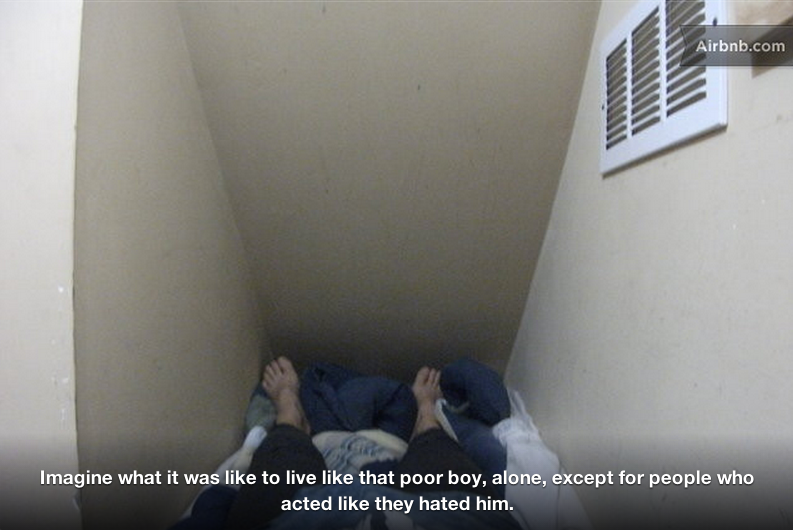 No thank you?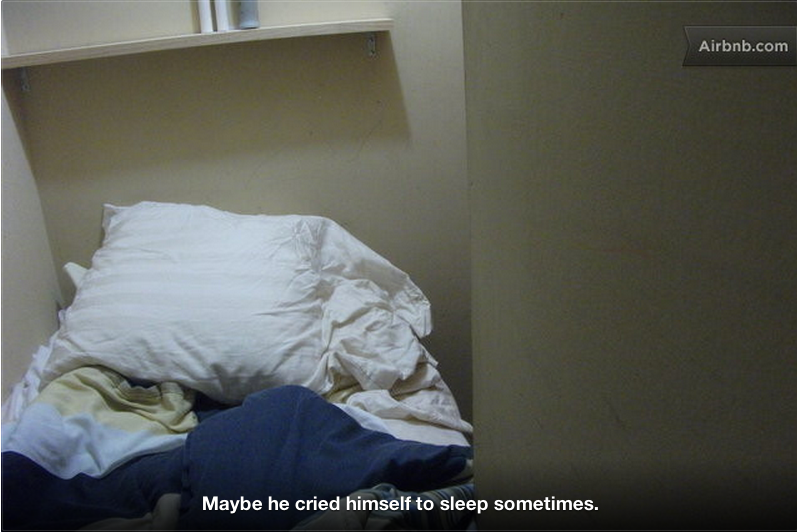 These spots make staying in an otherwise-nice Airbnb that might've had the random orgy or two seem totally acceptable. 
Photos via Airbnb