A nearly 70-year-old country tune is challenging the Weeknd and Cardi B for the most popular song on Spotify right now, and it's all thanks to an 11-year-old yodeling in Walmart.
The world fell in love with Mason Ramsey after a Twitter video of him performing unaccompanied in an Illinois Walmart went viral earlier this month. The internet dubbed him, quite unoriginally, Walmart Yodeling Boy, and a star was born. He's joined Twitter, shot a couple of new YouTube videos, and this Saturday, he'll perform at the Grand Ole Opry, thanks to generous support from Ellen DeGeneres and Walmart.
The original video now has more than 20 million views, and it's sent people scrambling to figure out what song he's singing.
Me: which aisle can i find light bulbs?

Walmart employee: pic.twitter.com/bwiWQAsz6O

— David ◕‿◕ (@dumbassvegan) March 27, 2018
Hank Williams' "Lovesick Blues" is the most-searched song in the world right now, according to LyricsFind, the premiere lyric-licensing site, whose authoritative stats are used for Billboard's Web charts.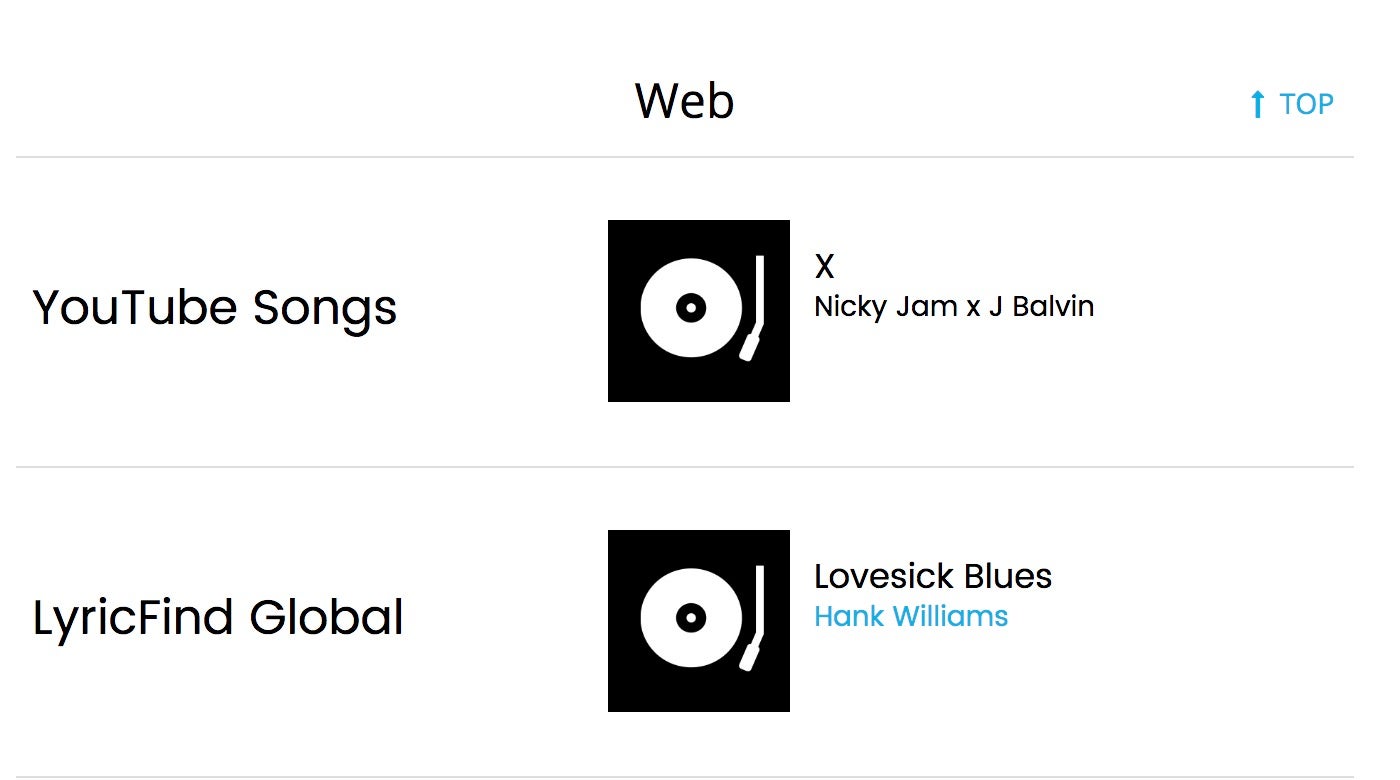 Due to confidentiality agreements, the company can't disclose exactly how many times the song had been searched, but a spokesperson provided some perspective:
The percentage gains in lyric searches for the song, when comparing the amount of searches over the last two years and the amount of searches in the last week total 612%. 

The song also grew in popularity at an average of 108% from March 24 (when the video was uploaded) to April 2nd (when the video was picked up by media). 

The highest peak of searches to date was on April 8 where the song gained 307% more traction in popularity compared to its rise on April 2nd. 
The song itself is surging on the internet. Streams of the track have increased 2,452 percent on Spotify in the last two weeks.

The song has had over 1.5 million plays to date, and much of that has been in the last three weeks. "Lovesick Blues" currently sits at no. 4 on Spotify's Global Viral 50 chart, right behind The Weeknd's "Call Out My Name," Cadri B's "Be Careful," and the Lil Dicky/Chris Brown collaboration "Be Careful."
I have a feeling this kid's gonna turn out alright.