Resulta que Ricky Bobby estaba equivocado. Que no hayas sido el primero no significa que seas el último. ESPN2 es la prueba viviente de ello. El canal secundario es casi tan esencial como el mismo ESPN, ofreciendo innumerables partidos en vivo de todos los deportes que te importan y repeticiones de tus programas de ESPN favoritos como SportsCenter. Esto es todo lo que necesitas saber para encontrar una transmisión en vivo de ESPN2.
¿Qué es ESPN2?
Lanzado en 1993, ESPN2 estaba diseñado originalmente para ser un canal deportivo más enfocado en los jóvenes, y se notaba por su logo hecho con grafiti y por la estética de programas como SportsNight con Keith Olbermann y la cobertura de deportes alternativos más extremos, como el snowboard y las competencias de leñadores. Para fines de los 90, el enfoque juvenil comenzó a desaparecer en favor de una cobertura más convencional, permitiendo que la marca ESPN tuviera un canal secundario para lo que ciertamente era una programación sobrecargada. Ahora, ESPN2 te permite encontrar juegos y partidos de la MLB, las Ligas Mayores de Fútbol Soccer, football y basketball universitarios (NCAA), e incluso NASCAR. Es esencial para las transmisiones en vivo de football americano universitario.
ESPN2 transmisión en vivo: cómo ver ESPN2 sin cable
Hay una buena cantidad de servicios de transmisión de TV en vivo que ofrecen ESPN2. Así que ¿cómo decidir cuál es el mejor para ti? Bueno, eso depende de tu presupuesto, qué otros canales te resultan esenciales, y en qué dispositivo (o dispositivos) planeas reproducirlos. Hablamos sobre todos esos temas más abajo. Pero no te preocupes, elijas el servicio que elijas, vas a poder empezar con una prueba de una semana, que te permitirá ver ESPN2 gratis por una semana.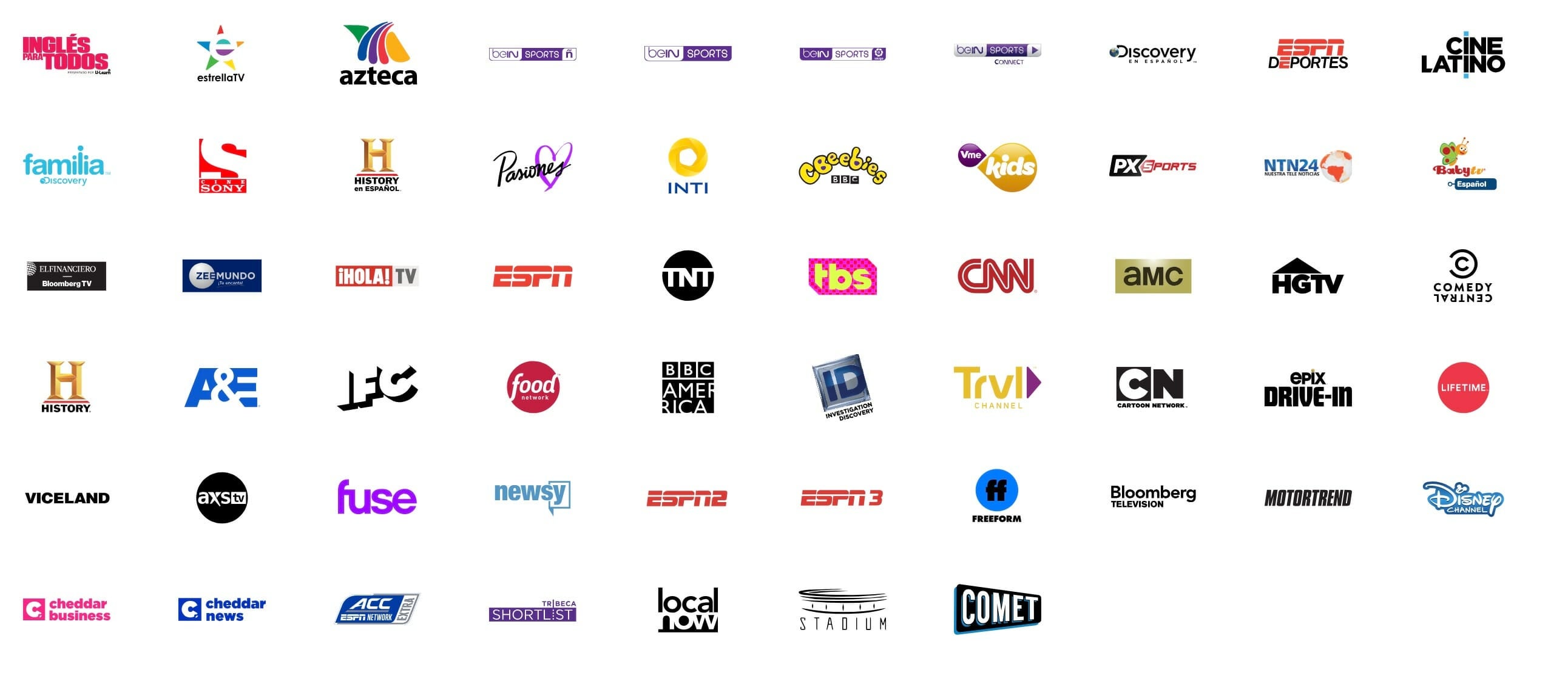 Sling TV es una de las opciones más accesibles y flexibles para ver televisión en vivo por Internet. Puedes escoger entre dos planes básicos, cualquiera de los cuales cuesta $25 al mes. Sling Orange ofrece tres canales de ESPN, Disney Channel y Freeform, junto con otros 20 canales. Sling Blue ofrece aún más canales, incluyendo algunas opciones locales, FS1, FX y canales especializados en deportes como NFL Network. Por $40 al mes, puedes combinar los dos paquetes en el bien llamado Sling Orange + Blue. Sling TV te permite personalizar aún mejor con más de una docena de paquetes adicionales de deportes, comedia y mucho más. También podrás rentar películas o suscribirte a canales premium como Showtime y Starz. (Aquí está una lista completa de los canales de Sling TV y nuestro análisis de Sling TV).
Para las familias bilingües, también hay Sling TV Latino, un paquete que incluye más de 15 canales en español imprescindibles por $10 al mes, incluyendo NBC Universo, beIN Sports y History en Español. También puedes añadir el paquete Best of Spanish TV a Sling Orange o Sling Blue por solo $5 al mes para tener canales como ESPN Deportes.
---

Costo: $54.99 al mes (después de una prueba gratuita de 7 días)
Dispositivos compatibles con Hulu:

Roku, Apple TV, Google Chromecast, Fire Stick y Fire TV de Amazon, Xbox One, Xbox 360, Nintendo Switch, y dispositivos iOS y Android

Canales locales:

ABC, CBS, Fox, NBC y the CW
Hulu ya es la mejor manera de estar al día con tus programas de televisión favoritos. El servicio de streaming cuesta solo $5.99 al mes (con anuncios), y te permite ver todas tus comedias y dibujos animados para adultos favoritos actuales (y clásicos) a la carta, por no hablar de los originales de Hulu como El cuento de la criada (The Handmaid's Tale). Pero ahora también puedes ver televisión en vivo. Por $44.99 al mes, Hulu con TV en vivo ofrece más de 60 canales, incluyendo ESPN, ESPN2, The CW, HGTV, TNT y CNN, además de todos los canales locales que acostumbras ver. También puedes agregar canales premium como HBO y Showtime. ¿Lo mejor? Tendrás acceso al resto del catálogo bajo demanda de Hulu de forma gratuita, aunque es posible que quieras adquirir la versión libre de comerciales.
Las familias bilingües podrán ver Telemundo en el paquete básico, y el paquete adicional en español de $4.99 al mes incluye ESPN Deportes, NBC Universo, CNN en Español y más.
---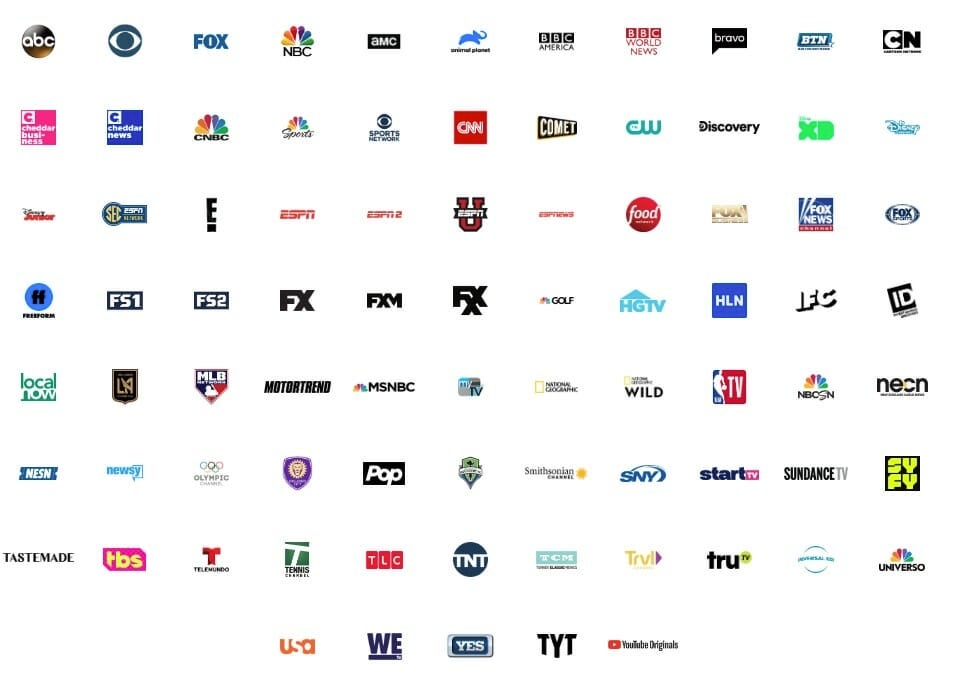 Costo: $40 al mes (después de una prueba gratuita de 7 días)
Dispositivos compatibles con YouTube TV:

Google Chromecast, Roku, Apple TV, Android TV, Xbox One, y dispositivos iOS y Android

Canales locales en YouTube TV:

NBC, CBS, Fox, ABC y The CW
YouTube TV logra un equilibrio perfecto entre los deportes (MLB Network, NBA TV y un paquete completo de canales de ESPN), las noticias (CNN, MSNBC y BBC World News) y el entretenimiento (AMC, HGTV y TBS). Tiene un par de inconvenientes: no puedes agregar HBO ni usarlo en dispositivos Amazon Fire y, con excepción de Telemundo y NBC Universo, no tiene canales en español. Pero puedes crear hasta seis cuentas con cada suscripción, y cada una tiene DVR ilimitado en la nube. Eso por sí solo hace que valga la pena considerar el servicio.
The Daily Dot puede recibir un pago en relación con las compras de productos o servicios que aparecen en este artículo.
Este artículo fue escrito originalmente por Joseph Knoop en inglés.