The Deuce is a mass of contradictions. It's a show that explores the horrific side of sex work on a network which is famous for shallow titillation. Its female characters are constantly fighting against a world where they have been marginalized and exploited by men, yet it stars James Franco, a man accused of sexual misconduct by multiple women. It's also one of the best shows on television.

The second season drops us in 1977, picking up a few years after the first one ended, and from the opening credits (formerly soundtracked by Curtis Mayfield's "If There's a Hell Below We're All Going to Go," now replaced by Elvis Costello's "This Year's Girl"), it's clear a lot has changed since then. New York, Times Square, and 42nd Street, aka "the Deuce" are still as seedy as ever, but now that seediness has become a full-blown art form. In addition to street prostitution, massage parlors, and peep shows, the production of pornography has expanded, both in New York and out west, where the Los Angeles-based adult film industry has exploded. The increased demand for porn has given Candy (Maggie Gyllenhaal) more chances to make a name for herself behind the camera as a director and producer, though she still performs from time to time, too. Meanwhile, the Martino brothers (both played by Franco) have grown their mobbed-backed mini-empire, opening more parlors and bars as Vincent continues to chase down Frankie during his constant gambling and shady business decisions.  
This being a David Simon show, there's a lot of other stuff going on too, as Simon and co-creator George Pelecanos attempt to deconstruct the sex industry of the era and the rise of pornography on every level. The Deuce was never really supposed to be about cops and criminals, but the tenuous relationship between New York's corrupt police department and the organized crime syndicates who control the city's many sordid and semi-legal business begins to fall apart this season as incoming Mayor Ed Koch begins to enact his reformative agenda.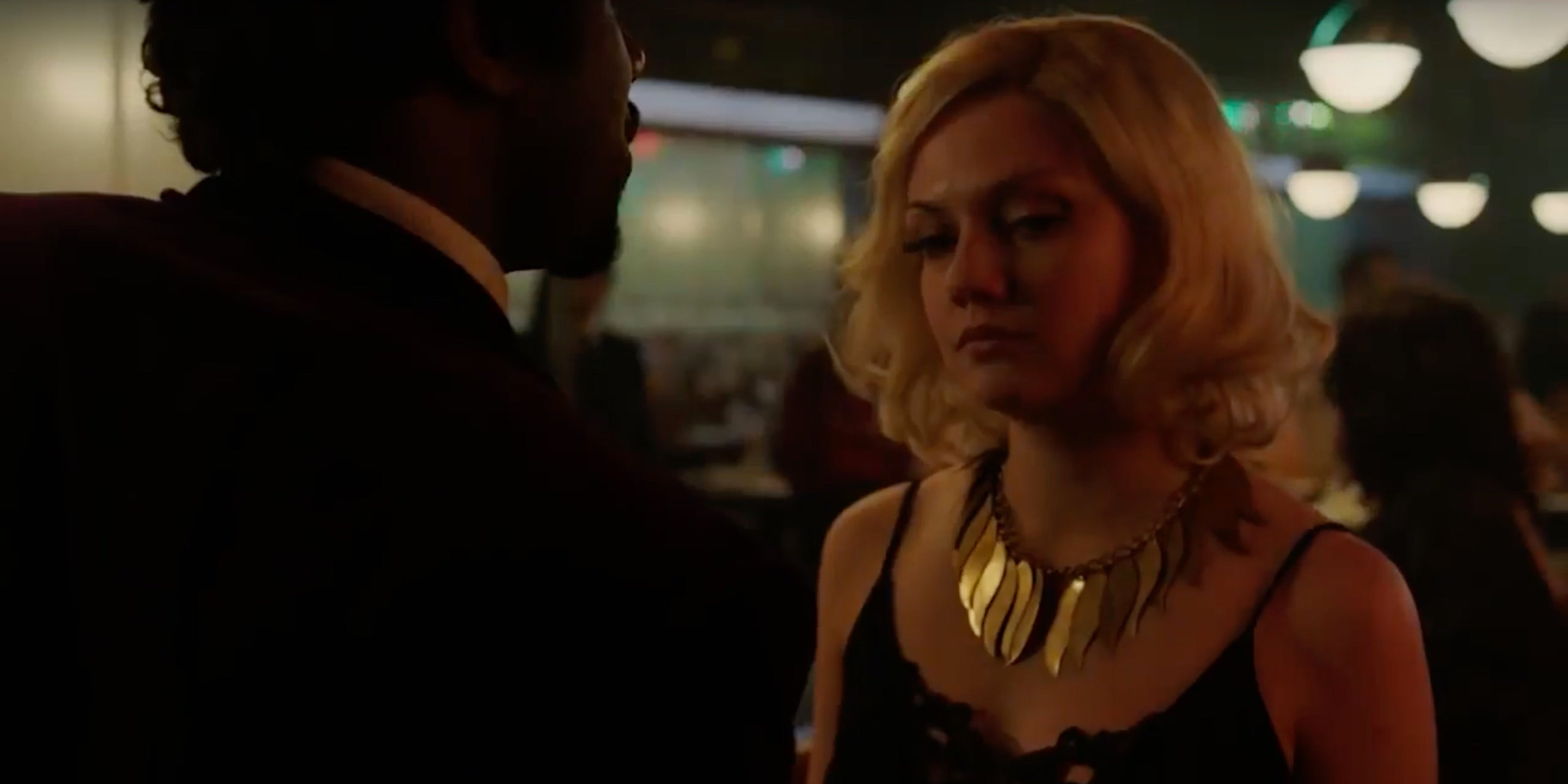 Less about public morals than money, as a new character played by Luke Kirby explains, the idea is to reclaim some of the city's lost revenue. Every business that operates under the table, passing cash back and forth between the mob and the cops means lost tax dollars for New York. Wire alum Lawrence Gilliard Jr. returns this season as Detective Chris Alston, apparently, the city's one good cop who now faces the difficult task of navigating this brave new world.
The strongest parts of The Deuce remain the storylines tied directly to pornography and sex work, however. The peripheries of the adult industry's rise get more screen time too this season, including the concurrent emergence of the feminist movement and the ways in which it tried to help sex workers. Margarita Levieva's Abby leads the charge to advocate for the women around her boyfriend Vincent's businesses and a surprise return by a character from last season at the end of episode two kicks this storyline into high gear.
The changing times and evolving character of the city also challenge the conventional relationship between the pimps and the women who work for them. The Deuce doesn't exactly suggest that pornography is nobler or even much safer than traditional sex work. People still end up getting marginalized and exploited, and one of the best things the show does this season is to draw parallels between the adult industry and every other. For instance, there are pay disparities and stereotypes on a racial level which the Black performers have to combat.
Porn does give some women a little more power though, and certainly more than they would traditionally have with a pimp. The series has always been great at deconstructing the way pimping is glamorized in pop culture, and in season 2 it doesn't so much mourn for the passing of this way of life so much as acknowledge it, particularly in the storyline between C.C. (Gary Carr) and Lori (Emily Meade.)
Gyllenhaal is the standout actor. Candy was already the emotional center of the show, but this time around she becomes the structural center too. The way she advances little by little without ever fully shaking the constraints of a patriarchal and misogynistic system is heartbreakingly real. The suggestion that even in sex work a woman should not be treated chiefly as a sex object shouldn't feel radical, but it does, and Gyllenhaal plays this idea with grace and nuance.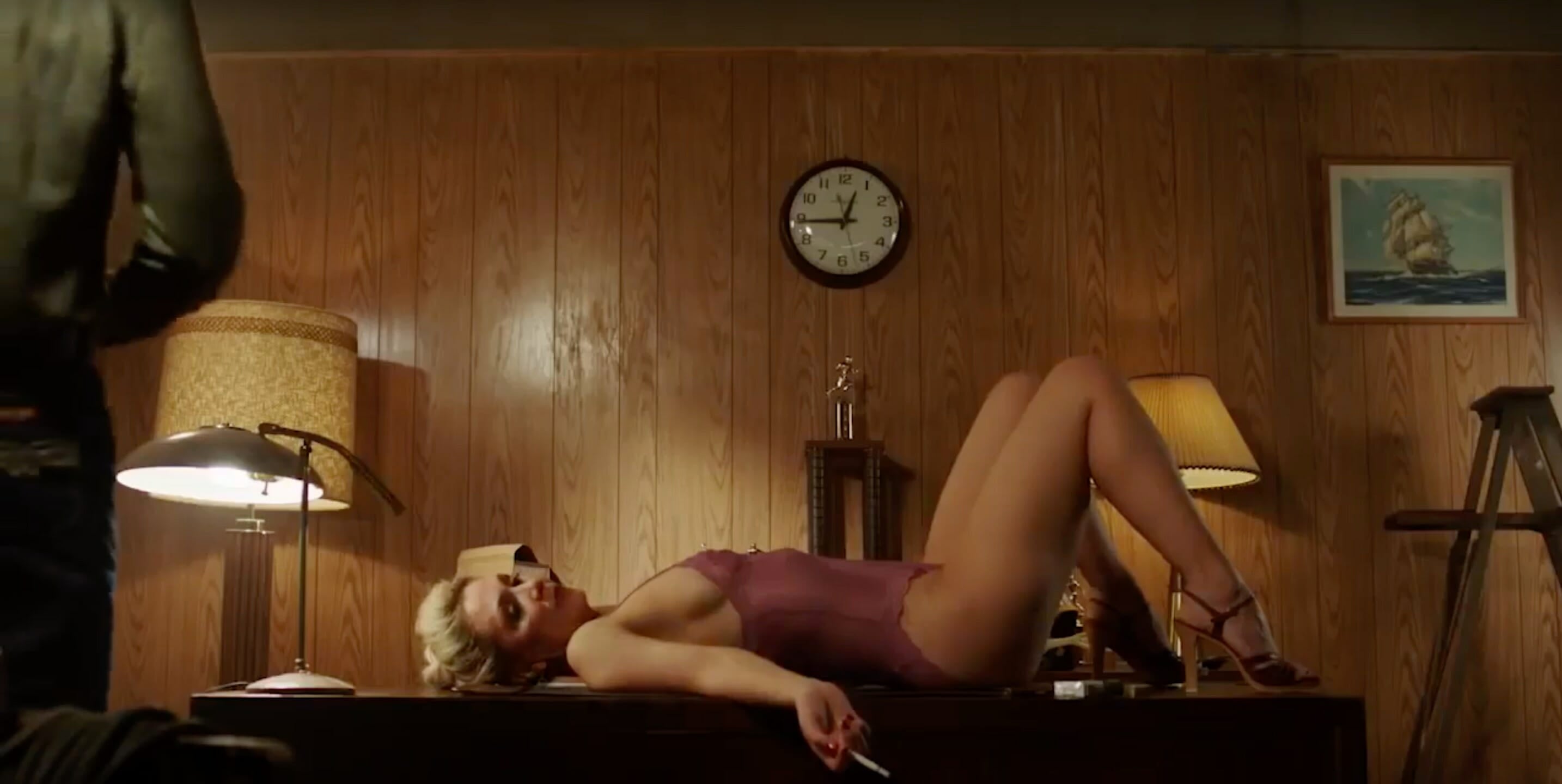 Franco, the show's co-lead, is a tougher one to talk about. He's become more fun to watch in character roles than as traditional leading men, and playing Vincent/Frankie he gets to let his hammier instincts take over. It's a good performance and a highlight of the show until you remember what he was accused of. Any love scenes involving Franco this season are naturally tough to sit through. HBO did conduct some kind of minor investigation before letting him come back, still, his presence makes the show harder to recommend.
Alas, I do recommend it. For those who are curious but wary of Franco, he does get less screen time this year, and with Gyllenhaal's beefed-up part and everything else going on he's somewhat less integral than in season 1. (He also featured less heavily in the marketing—a smart decision on the part of HBO.) The flipside of all this extra story is that as with The Wire, Simon's approach can occasionally feel bloated and overwhelming. Unlike with The Wire, there are more aesthetic distractions on The Deuce. The period-specific costumes, sets, and production design are all fantastic, as is the era-appropriate music.
What makes The Deuce work is that for every seemingly mindless sex scene, there's another one that's clinical, exploring how a mindless sex scene gets made. There are also as many which are disturbing, examining power dynamics and consent. The show is a reminder that the sex industry is an industry not too different from any other. People go to work, they do their job. Sometimes good things happen, sometimes bad things happen. We think we see it all on-screen, but no matter how explicit things are, we're still only looking at a small part of the story.   
https://www.youtube.com/watch?v=wlKU8POYQsk
Still not sure what to watch on HBO? Here are the best movies on HBO, the best HBO documentaries, and what's new on HBO Go this month.