It's been said that HBO has two kinds of shows, those that get endless promotion and those that get none. And while it's true that the gap between something like Big Little Lies and shows such as Doll & 'Em is vast, the network's new drama, Succession, is the rare title that breaks the premium cable marketing cycle.

A story about the patriarch of a media empire and his children who are wrestling for a piece of the company, the series has gotten decent promotion from HBO, and boasts the talents of Anchorman and The Big Short director Adam McKay, who serves as a producer and directed the pilot. (McKay's producing partner Will Ferrell's name is also attached to the show.) However, Succession doesn't have big names among its cast, and it premiered at an odd time in HBO's schedule. Frequently, the network will run one big drama and two comedies at a time, but with Silicon Valley and Barry wrapped up for the season, it's clearly counting on Westworld to launch Succession as a strong lead-in.
Whether such concerns even matter in the age of streaming is up for debate, but what's unquestionable is that Succession has the kind of big, portentous premise that's meant to make an impact. As a show that focuses largely on masculine business types, it fits into a sub-genre of television encompassing everything from Billions to Mad Men on the good end of the spectrum, and Entourage on the bad. The problem is that audiences have seen so many of these shows, and it's hard to imagine a scenario in which another is a big hit—especially for a network that tends to set the bar as high as HBO does.
Succession does have a lot of fun moments though. The cursing, bickering, generally despicable Roy family members are pretty entertaining to watch, even if they surely wouldn't be very entertaining to be around. Brian Cox, who's probably the biggest name on the show, plays the aforementioned patriarch, Logan Roy. An actor who's been around forever, Cox has always felt like the kind of talent who's never gotten the recognition he deserves. He had the misfortune of playing Winston Churchill in a movie last year, the same year Gary Oldman won an Oscar for the role. In any case, he's a natural choice for the Rupert Murdoch-inspired Logan.
Kieran Culkin plays Roman Roy, one of the slimy middle children in the family, while Alan Ruck, best known to audiences as Cameron in Ferris Bueller's Day Off, plays the tree-hugging oldest child. Sarah Snook plays Shiv, Logan's youngest and only daughter, who's more interested in politics than her father's company. Along with Logan's wife Marcia, played by Hiam Abbass (The Visitor, Blade Runner 2049), she injects a much-needed female presence into a show that's mostly a bunch of straight white dudes. Other regulars include Shiv's wannabe shark fiance, Tom, played by Matthew Macfadyen (Pride & Prejudice, Ripper Street) and Greg, the earnest outsider cousin who stumbles into the family, played by Nicholas Braun (The Perks of Being a Wallflower, Red State).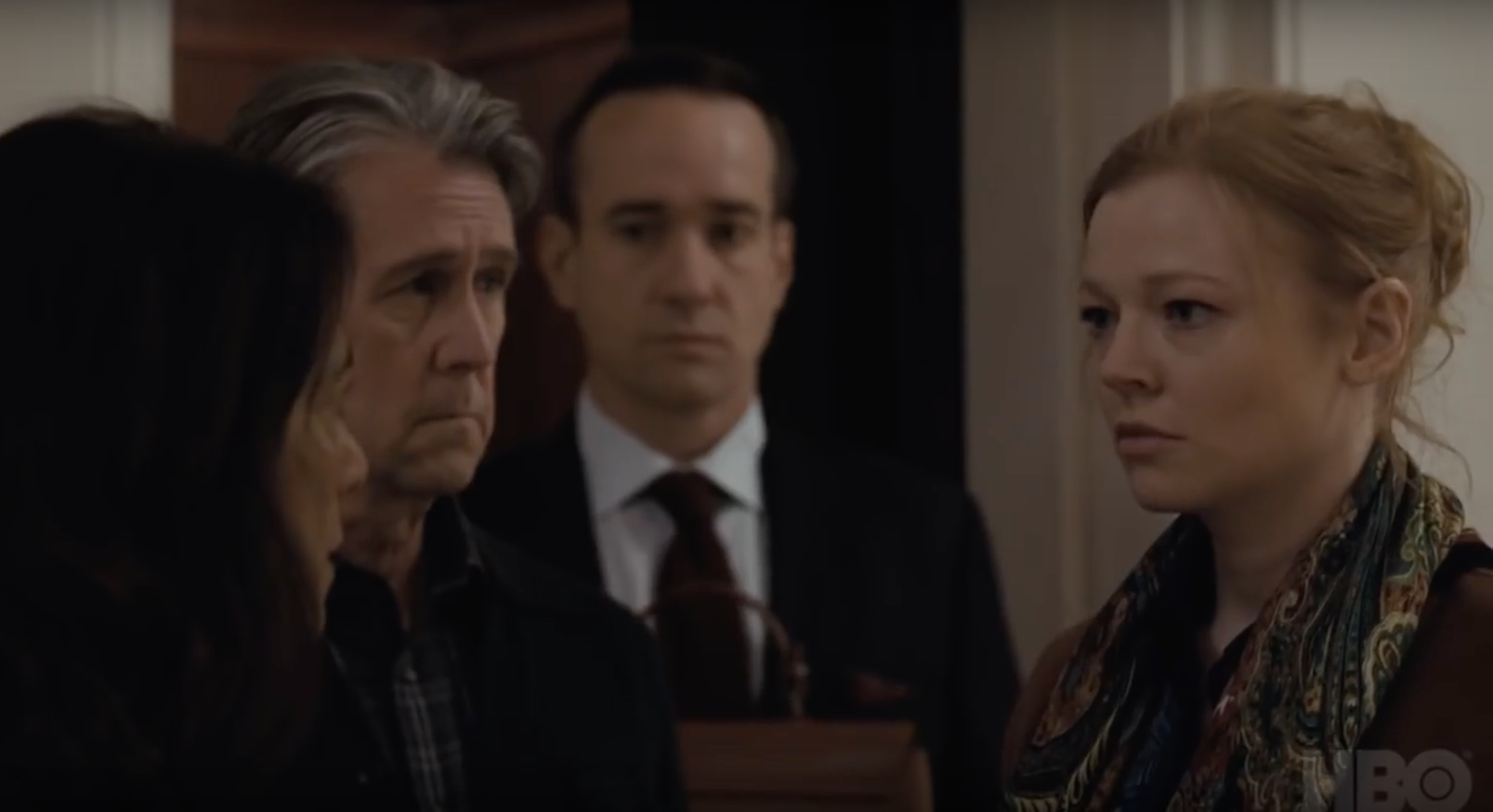 That leaves Jeremy Strong, who has the unfortunate duty of playing the lead role in a show without a star that really needs one. Strong, who plays Kendall, Logan's second-oldest and heir apparent in the line of succession, has been good as a character actor in other movies, such as 2017's Molly's Game or McKay's own The Big Short. And he's good here, too. But again, the show needs a bigger name to sell itself, and as competent as Strong is, he doesn't quite have the instant magnetism to give it that boost.
There are moments where Succession's penchant for chest-beating gets the better of it. Episode three, which features a character masturbating onto a giant glass window above the New York skyline in his office, and a horny old man mistaking his daughter for either his nurse or his wife, definitely tests one's patience. But most of the writing from British creator Jesse Armstrong (Four Lions, In the Loop) is quippy enough to work. I can't decide whether this show would've worked better in his native England, where it almost certainly would've been a smaller, more manageable affair, but Armstrong at least creates a believable portrait of American corporate treachery.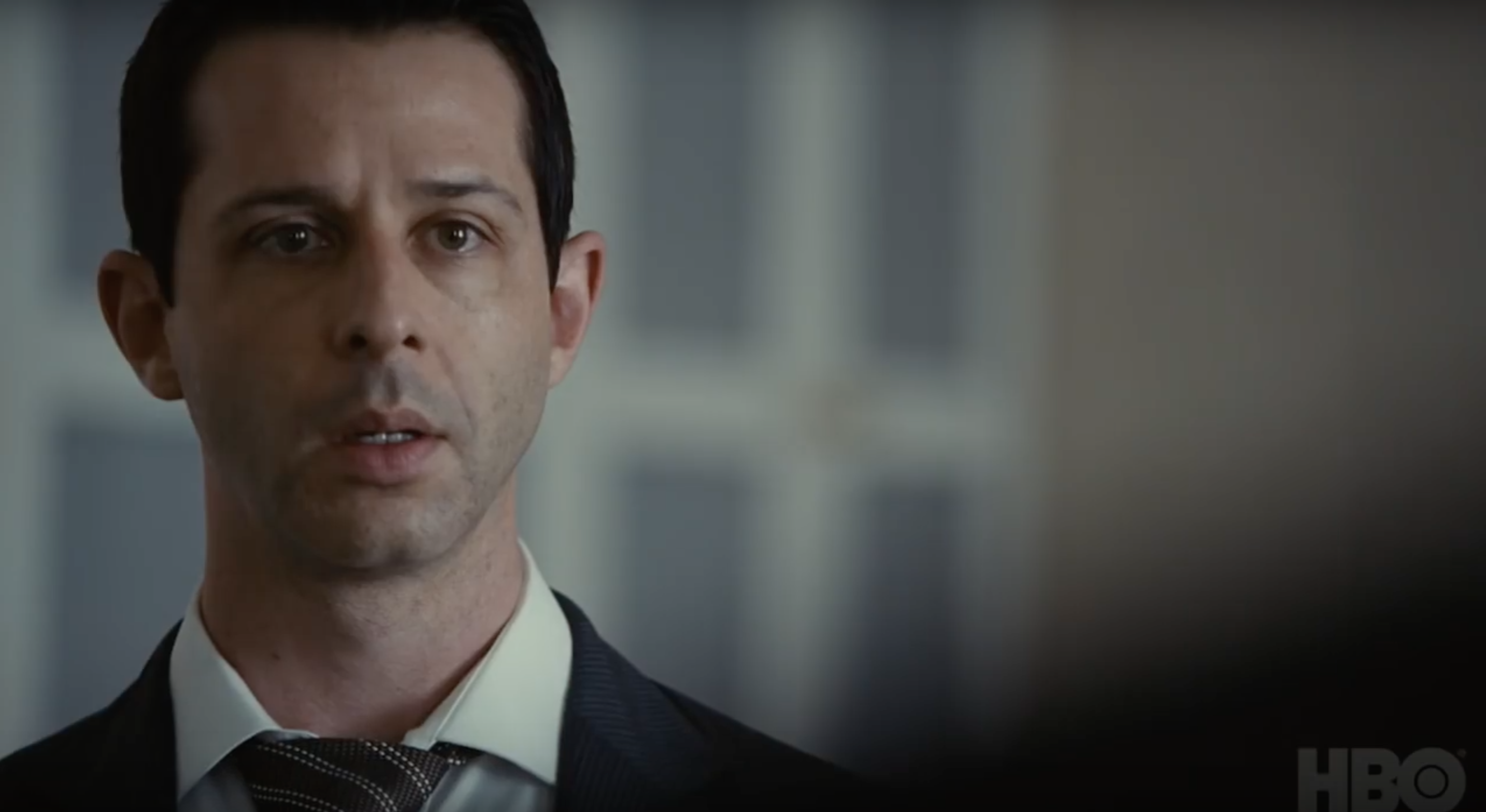 For many, the big draw or the big drawback may be McKay's directing. Like The Big Short, he shoots in aggressive hand-held fashion, frequently zooming in and out to dial up the intensity of a scene. It's not a subtle approach, but one of the things I like about McKay is that he's one of the few comedy directors with a distinct eye. The bombastic piano score and melodramatic title sequence are also a bit much, though I personally enjoyed these elements as well.
I wouldn't blame anyone who decides to see if it gets renewed for a second season before giving the first a try. It's an entertaining distraction, but in a world with so many shows—not to mention so many shows like this one in particular—I can easily see not wanting to devote 10 hours of your life to it.
Still not sure what to watch on HBO? Here are the best movies on HBO, the best HBO documentaries, and what's new on HBO Go this month.