A staggering new report claims that a Bulgarian playlister may have weaseled upwards of $1 million from Spotify in a complex streaming scam.
In September 2017, Music Business Worldwide (MBW) reports that two third-party playlists, Soulful Music and Music From the Heart, started gaining a puzzling amount of spins—enough for the former to hit no. 35 on Spotify's Global 100 Chart and climb "higher than any other major-label owned playlist" in the U.S. or internationally. Both, BMW claims, have been linked back to Bulgaria via ISRC codes, which are used to track music and videos internationally.
What made the playlists unique is that both consisted of tracks by relatively unknown artists and the songs averaged just over 30 seconds in length, the minimum amount needed to register a monetized play on Spotify. Even stranger, according to data from ChartMetric, only 1,791 people subscribed to Soulful Music, and MBW's sources said that the playlist only had around 1,200 monthly listeners.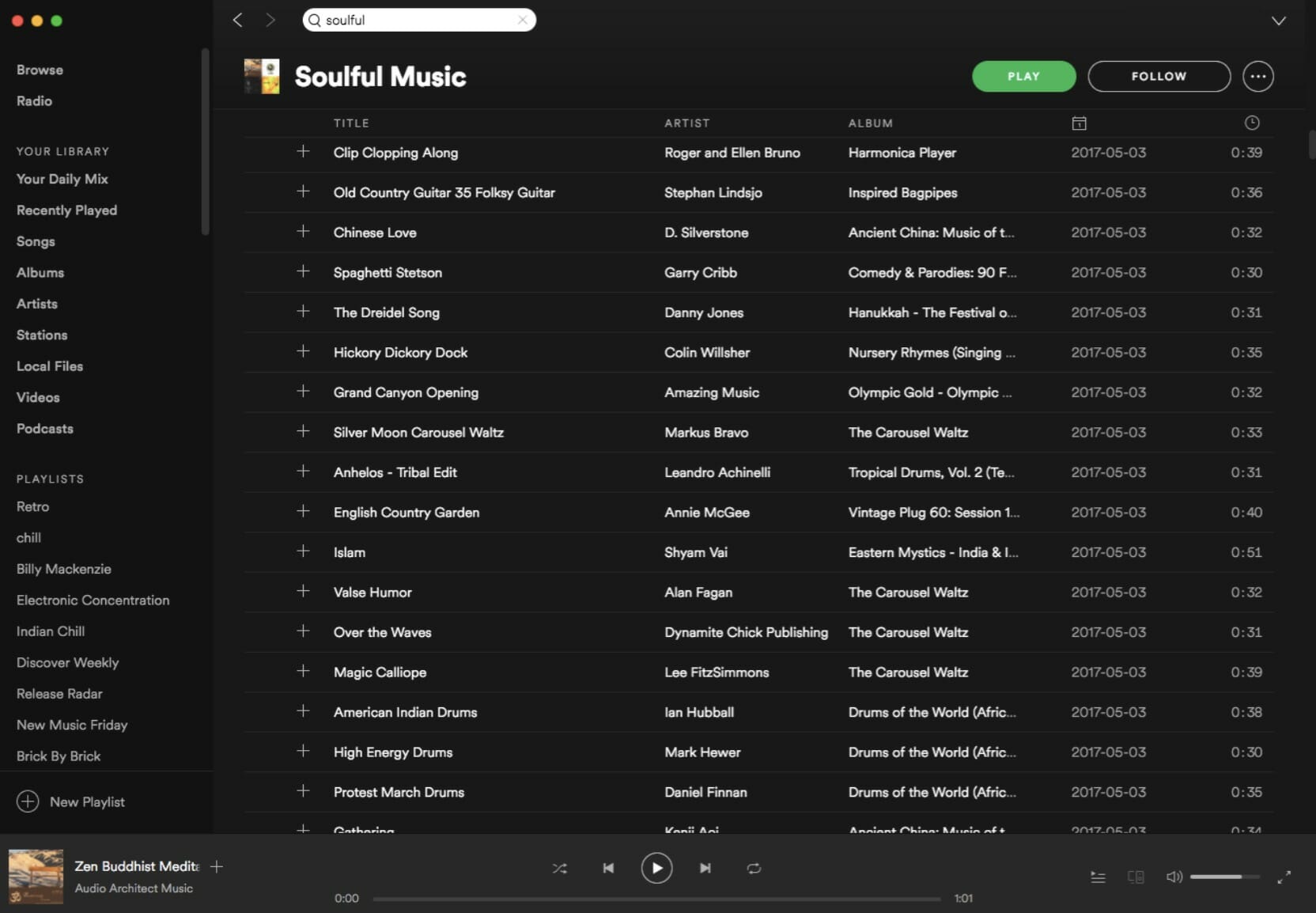 While it can't be ruled out that 1,200 people listened to Soulful Music's 467 tracks religiously, MBW speculates that it's more likely a bot operation. In other words, someone potentially registered 1,200 paid Spotify subscribers, then used to continually plays the playlist tracks on repeat and on random.
It's a remix of an old Spotify hack. In March 2014, Michigan trio Vulfpeck released Sleepify, an album made up of 10 "songs" that were completely silent, and encouraged fans to stream it while sleeping. Three months and reportedly $20,000 in streaming revenue later, Spotify pulled the album.  
MBW calculated that at $0.004 per play, those 1,200 accounts could've generated 72 million plays in a month, which amounts to $288,000, or 103 million plays if the bots were programmed to skip tracks after hitting the 30-second monetization threshold. If that were the case, that one playlist could've generated $415,000 in a month. And that's not even considering the other playlist.
MBW reports that, according to a source, Spotify deleted "the vast majority of the 467 tracks in the 'Soulful Music' and 'Music From The Heart' playlists in October 2017, but that was after several months in operation.
"We take the artificial manipulation of streaming activity on our service extremely seriously," a spokesperson told MBW. "Spotify has multiple detection measures in place monitoring consumption on the service to detect, investigate and deal with such activity.
"We are continuing to invest heavily in refining those processes and improving methods of detection and removal, and reducing the impact of this unacceptable activity on legitimate creators, rights holders and our users."
In the new music economy, where streams are not only a source of revenue but a barometer of success, artists and managers are increasingly looking for new ways to hack Spotify. There are dark markets for Spotify spins, and as this playlist scam illustrates, no shortage of ways to potentially game the system.