Disney+ has brought with it a host of debut films, from the reimagining of Lady and the Tramp to the Christmas-flavored Noelle. What it hasn't had yet it is an undeniable killer, a movie so good you wonder exactly why it didn't make it to theaters. That reality changes with the release of the historical dogsledding drama Togo, starring Willem Dafoe. While the credits rolled along with tears from my eyes, my only question as a reviewer is, how did this not get a theatrical release? 
Togo
RELEASE DATE:
Dec. 20, 2019
DIRECTOR:
Ericson Core
STREAMING:
Disney+
Thanks to an incredible performance by Willem Dafoe and smart direction, this previously untold story of sled dog delivering medicine in 1925 has given Disney+ its first truly great film.
Togo tells the remarkable true story of Leonhard Seppala and his unlikely relationship with a hardheaded yet brave sled dog named Togo. Seppala was part of the 1925 serum run, which saw 20 teams of dog sleds transport life-saving diphtheria medicine over 600 miles across Alaska. You may already know parts of this story, thanks to a dog named Balto. 
Yes, Balto, of the eponymous animated film. You see, Balto lead the medicine on the final leg of its journey to Nome, Alaska. He ended up getting most of the credit, from the animated film decades later to a statue in New York. Togo, on the other hand, was the lead dog for the longest leg of the relay, over 264 miles. In comparison, the other 19 teams in the relay to deliver the medicine averaged 31 miles apiece. 
Togo is advertised as "the untold tale" because this is the first time Togo's heroism and loyalty have been honored in pop culture. They say every dog has its day, but it's incredible that it took almost a hundred years for Togo to have his. Thankfully director Ericson Core (Point Break, Invincible) manages to find the balance between emotional beats and heart-pounding thrills.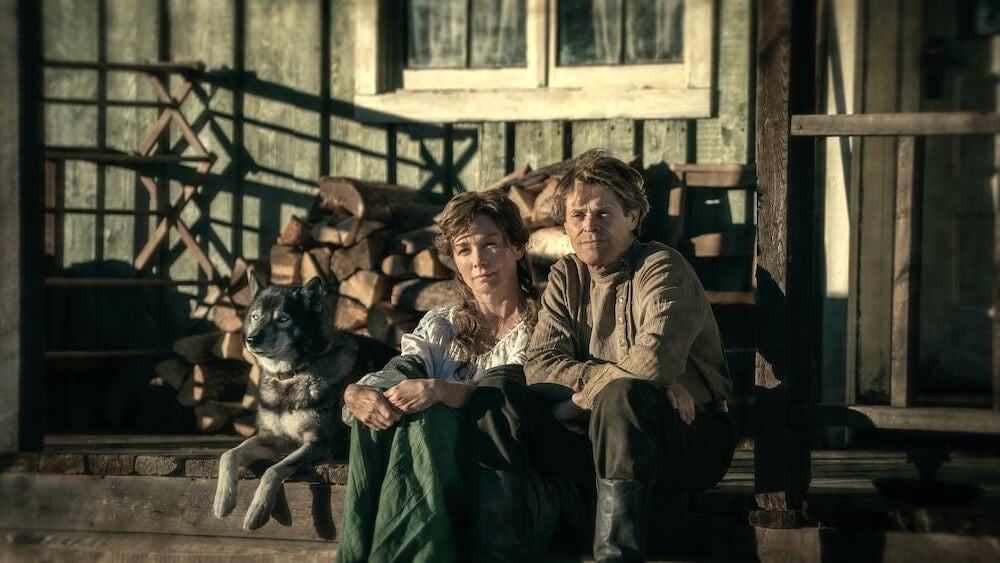 The foundation for the film's success is a brilliant performance from Willem Dafoe. We've seen countless inspirational movies about dogs before. Heck, Disney has made a minor cottage industry out of them, from Eight Below to Iron Will. Yet Togo is unlike these other pictures only by how grown up it is. 
Dafoe's Seppala is a warm man chilled by the realities of his job. We follow him not just on his 264-mile relay, but through the raising of Togo from a pup. His initial dislike for Togo is based purely on survival. Seppala isn't a cruel man, but he sees the wild and free-spirited Togo as a risk to his other dogs. When you're guiding a sleigh in the wilderness, you can't afford to have a dog think for itself in the moment. It has to trust the pack.
Over time we see the bounds of their relationship grow in beautiful scenes that call back to action sequences later in the film. Rather than merely playing Togo's early antics for laughs, these moments act as character development that serves to amp up the tension later on. Things that brought a smile to my face early in the film served as warnings in the second act. It adds a surprising amount of suspense to an otherwise reliably PG family movie. 
While Dafoe is the film's star, Julianne Nicholson delivers a masterful performance as Leonhard's wife, Constance. Keeping Togo in the first place is her idea, and the warmth she brings to the character makes it clear why Leonhard listens. This same warmth adds a frightening weight to her scenes later in the film when Constance faces the reality of how dangerous sledding can be. 
And then there are the dogs. Mixing real animals with CGI is common these days, but Togo relies on a remarkable number of practical effects. Seeing real animals adds an extra level of reality to proceedings, particularly when they're facing incredible odds. It also makes the scenes where they're in danger slightly more harrowing.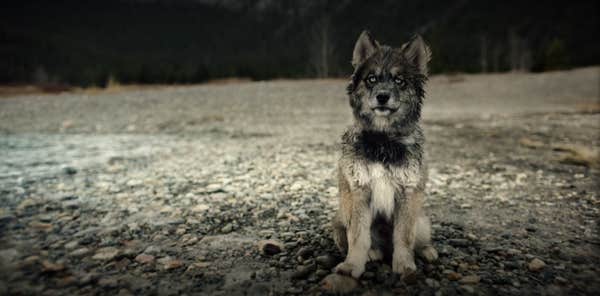 Its action sequences might be where Togo shines the brightest. Our heroes face a "Biblical" storm, a ferocious monster of ice and wind that spells doom for all who encounter it. Rather than shy away from the horror of the storm, Togo turns it into a metaphorical monster our heroes must face. In turn, Seppala cheers his team on like an army platoon as nature itself conspires to destroy them. The result is action sequences that will leave you breathless, yet never feel too scary for younger viewers. 
Speaking of the storm, Togo is a beautifully shot film. From its golden summer sled training sequences to the nightmare storm, each scene is stunning. While CGI is utilized, it never felts intrusive or even noticeable beyond the moments when using an actual set would kill someone. Given how often direct-to-streaming movies pour on CGI without ever feeling like they've got the budget to it off, Togo's effects are impressive. 
Togo isn't an original film in that you've seen stories like this told before. Yet while the subject is familiar, the moderate pacing and focus on characterization over unrelenting action set it apart. Dafoe often is alone on the screen with no one to interact with but his dogs, but even in these moments, you feel like he's working with an ensemble. 
There are plenty of moments where Togo could easily follow the formula of feel-good dog movies, but it never rests on such traditional stakes. History shows that Seppala's and Togo's journey ends before the medicine is delivered, with the glory going to another team. Rather than focus on what could have been, the film falls back on the foundation of our heroes' friendship. What happens to a sled dog when it can't pull a sleigh anymore? 
The answer is bittersweet, yet heartwarming for anyone who's ever loved a dog. Sometimes heroes don't become famous, but in a long enough timeline, at least their stories might eventually be told. It's a shame people won't get a chance to see Togo on the big screen, but at least Disney+ finally has its first great movie. Just make sure to share it with any Balto fans you might know. 
Not sure what to watch on Disney+? Here's every title available at launch. Expand your streaming options with the Disney+, Hulu, and ESPN+ bundle. Looking for the rest of the Marvel Cinematic Universe? Here's when they'll be available for streaming.