It all started with a painting of an egret.
Cindi Decker's painting, to be precise. The Florida woman's second-ever painting was uploaded to Reddit by her son several weeks ago. Users loved the charming painting so much that one of them, identified by BBC as 45-year-old Sweedish artist Kristoffer Zetterstrand, decided to recreate it.
In an interview with BBC, Zetterstrand said he'd seen several photos on Reddit of moms showing off their artwork. "I thought it was cute, and had the idea that I would paint one of those photos just for fun," he said. His painting of Decker holding her egret sparked a viral sensation, and upward of 40 recursive recreations.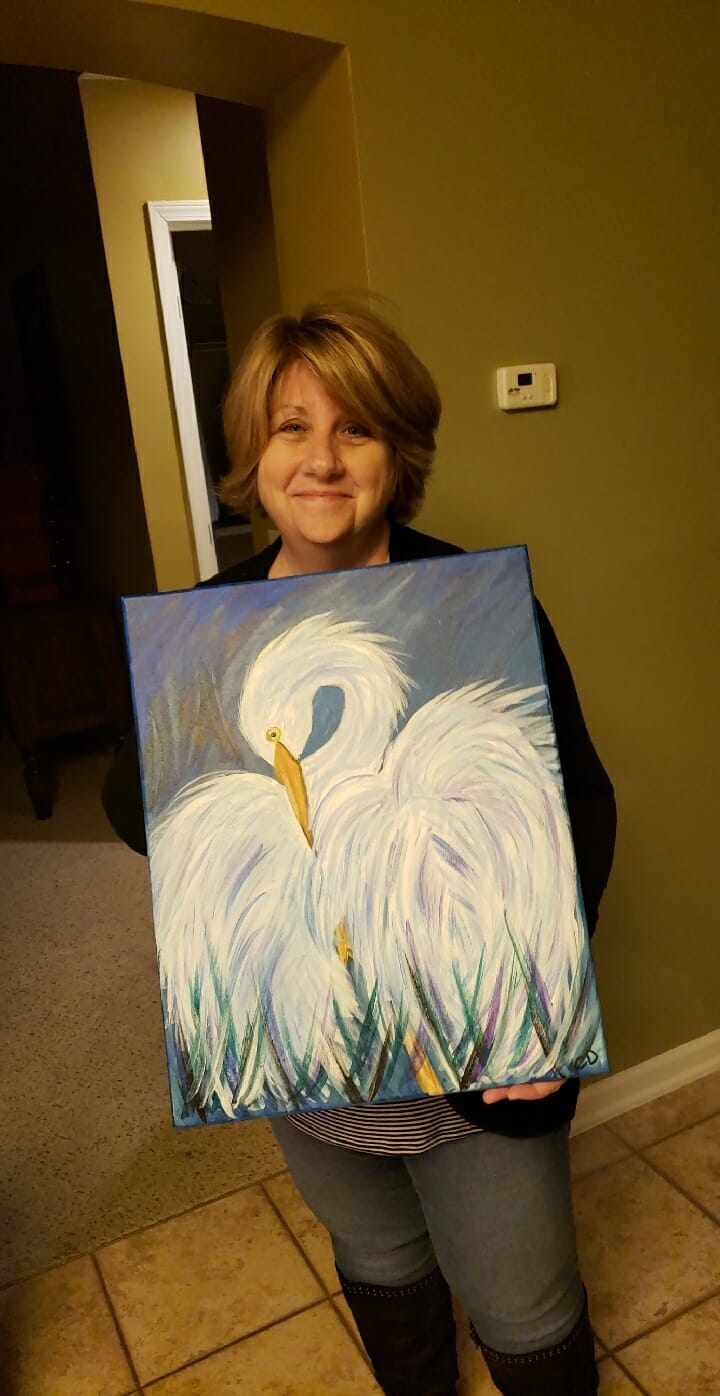 Within days, more pictures had cropped up. Charming paintings of Zetterstrand holding his picture of Decker holding her picture were uploaded to Reddit, and on and on down the line.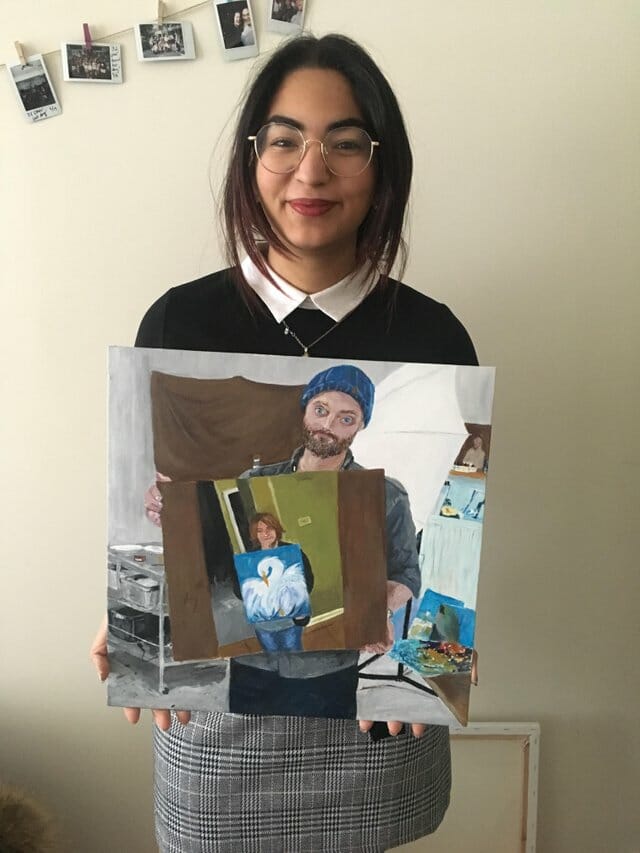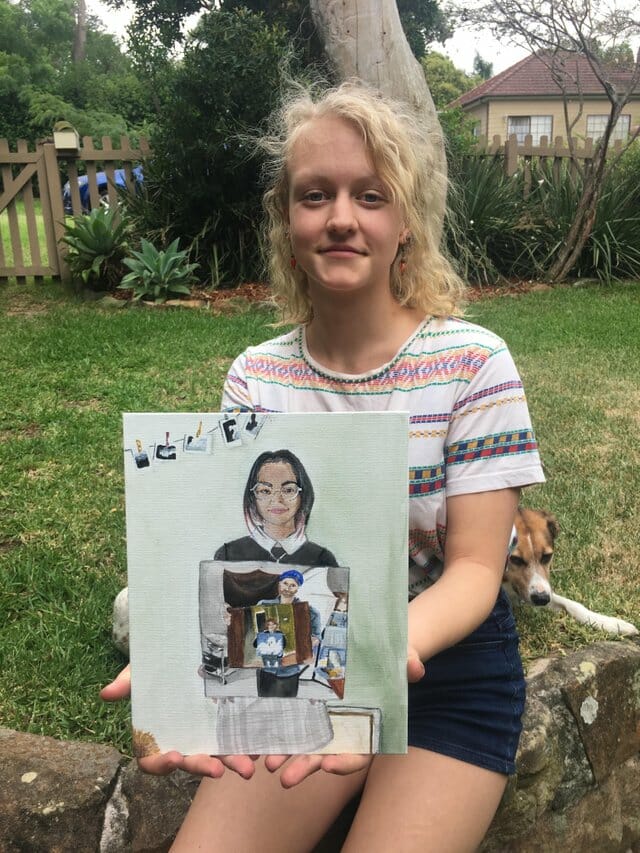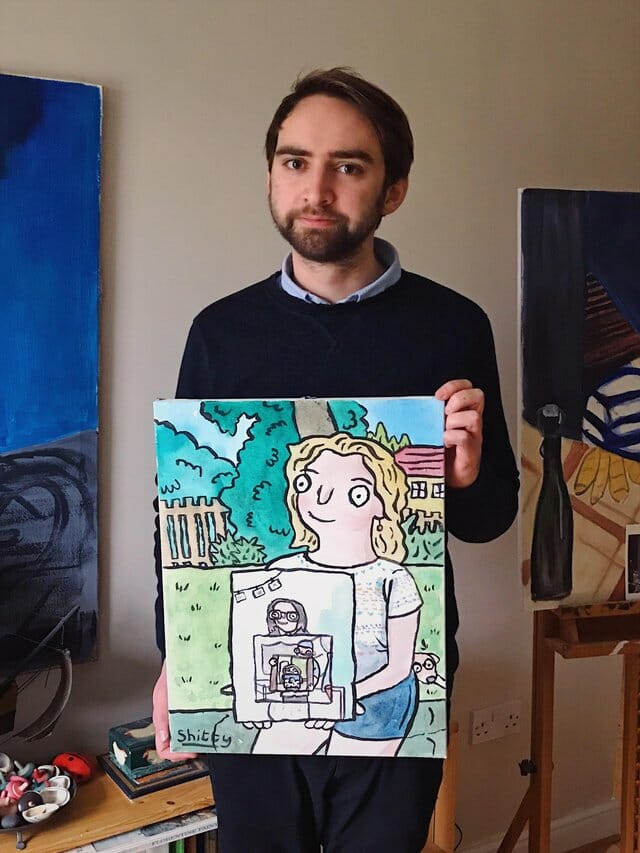 As more and more people added their art to the mix, Decker and her charming egret got smaller and smaller. Each new painting depicted the last artist, holding their painting of the artist before holding their painting of the artist before. One ambitious person even created a website tracking the progress of the art-ception.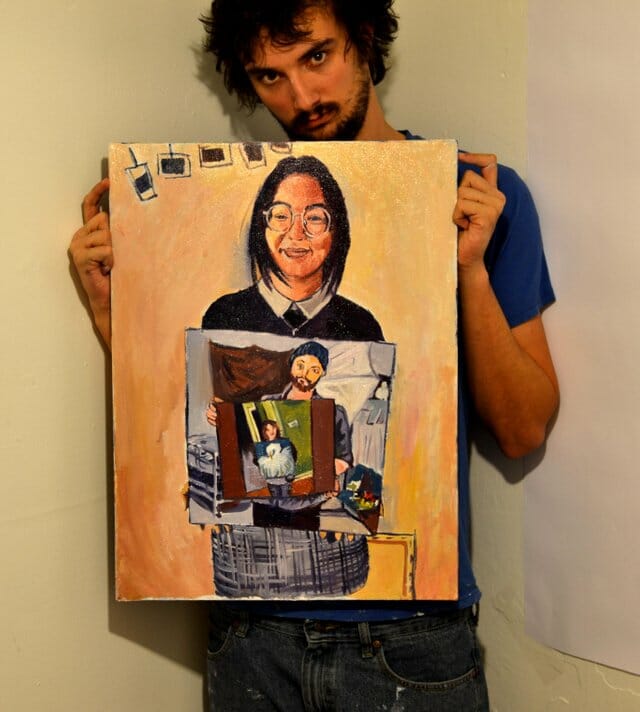 Someone even tried to end the loop by circling back to the original, but no such luck. The meme had grown too powerful to kill so easily.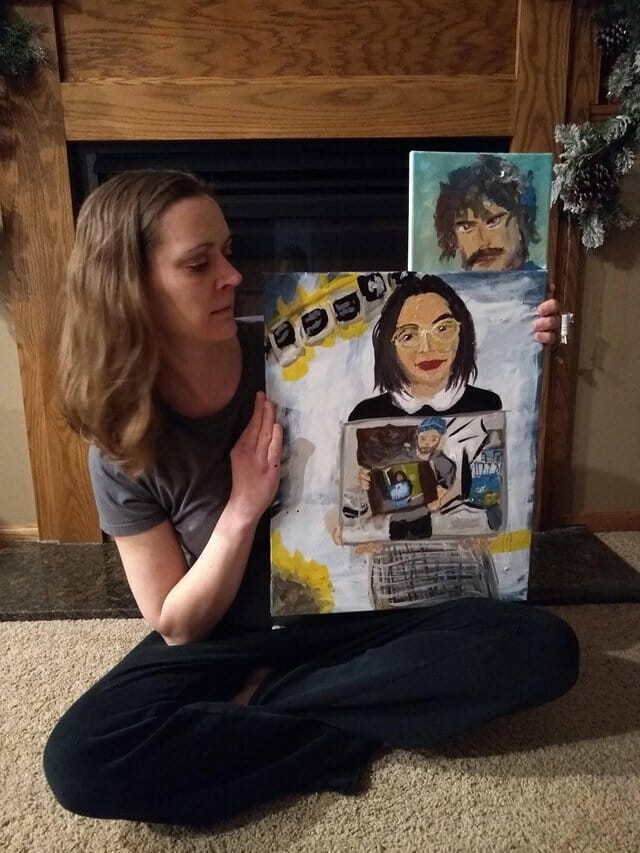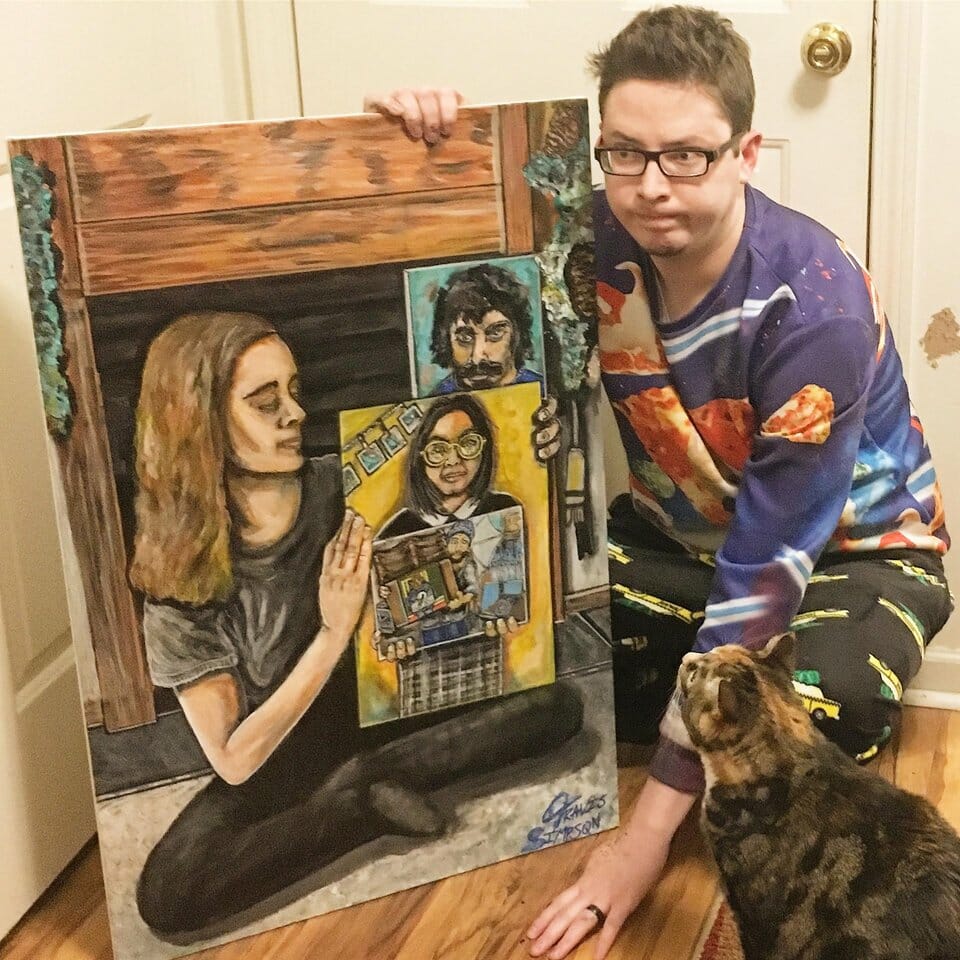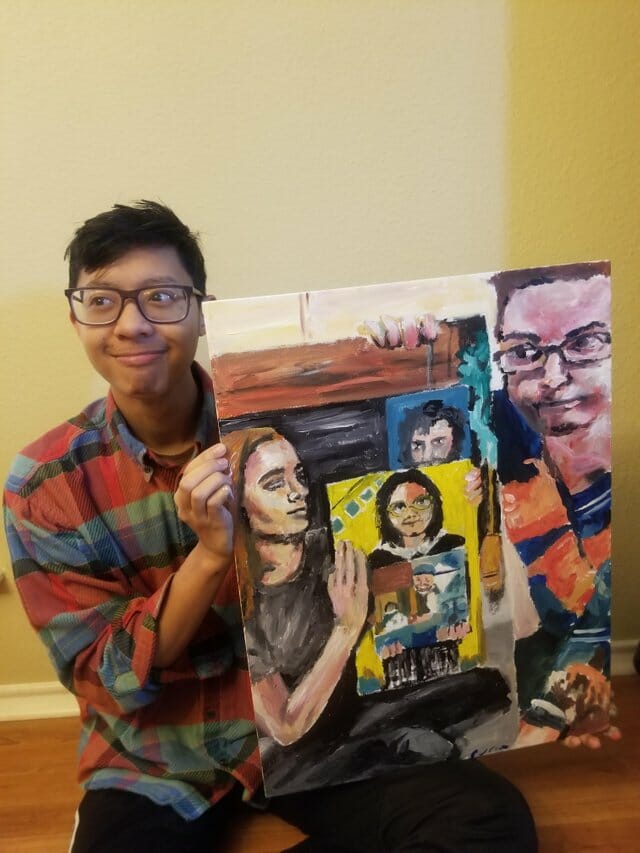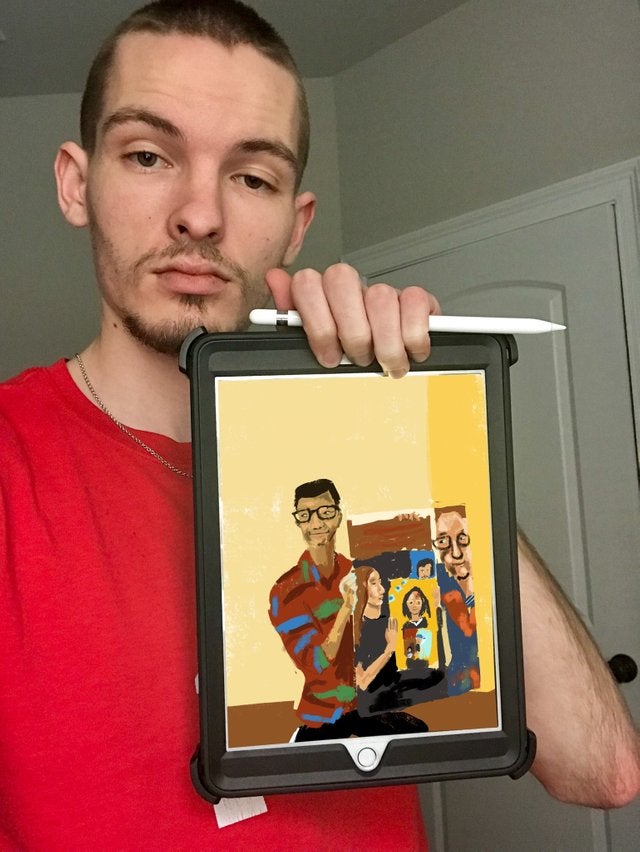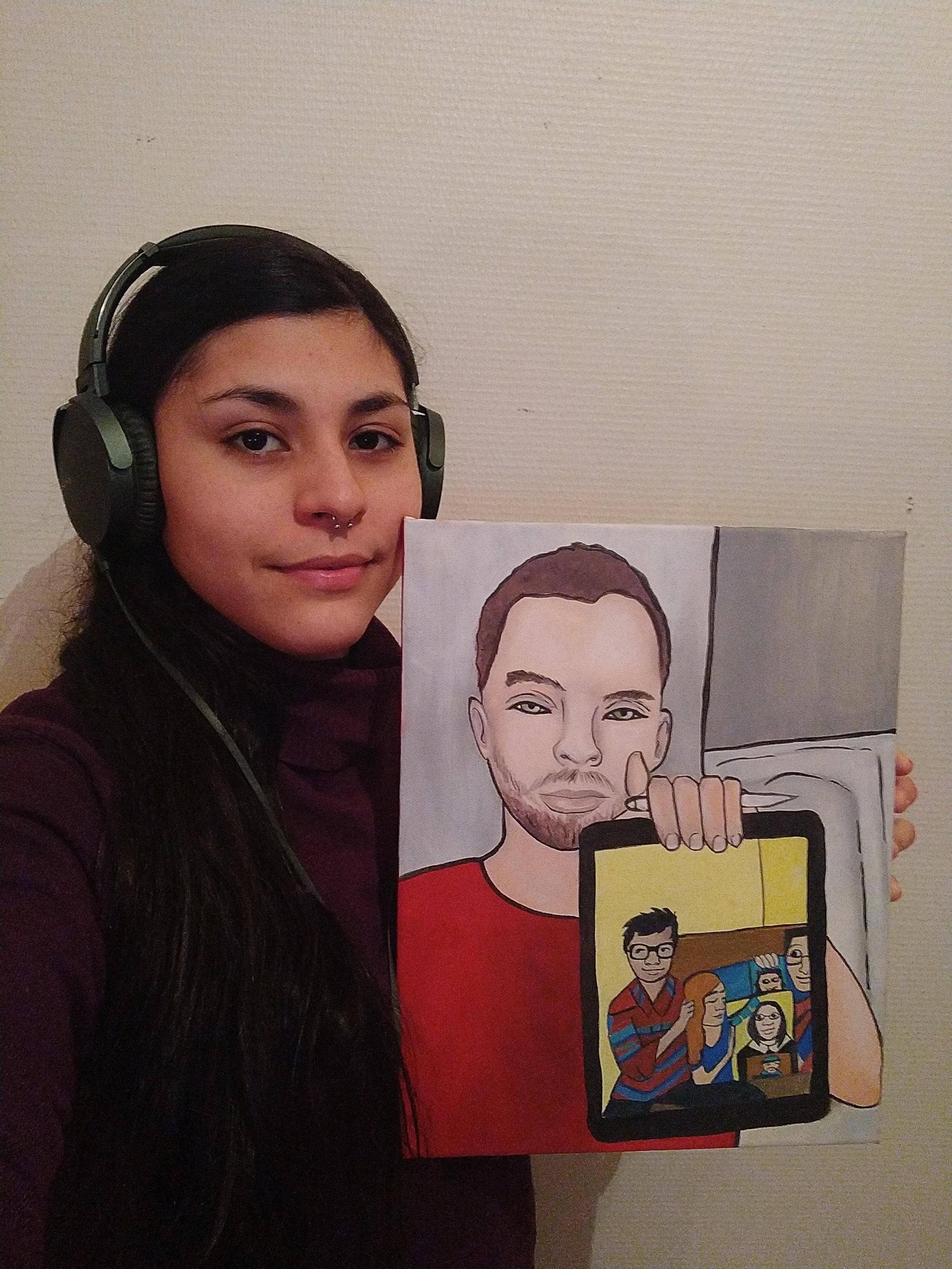 It takes some serious dedication to keep an internet joke going this long. Whimsical, amusing, and legitimately talented, all of these painters highlight the wonder that the interconnectivity of the web could provide—if we would all stop fighting in the comment section, that is.
READ MORE: