There's been a murder, and everyone in the house is a suspect. It's a premise as old as time, and one that, for mystery lovers, never gets old.
Fans of the genre should rejoice at the latest entry to employ this formula, Agatha Christie's Ordeal by Innocence, which arrived this week on Amazon Prime. Originally airing on BBC One, this three-part miniseries finds the wealthy Argyll family still reeling 18 months after the murder of matriarch Rachel (Anna Chancellor.) Making an already horrifying matter even worse, the family's youngest son, Jack (Anthony Boyle) was sent to prison for committing the crime.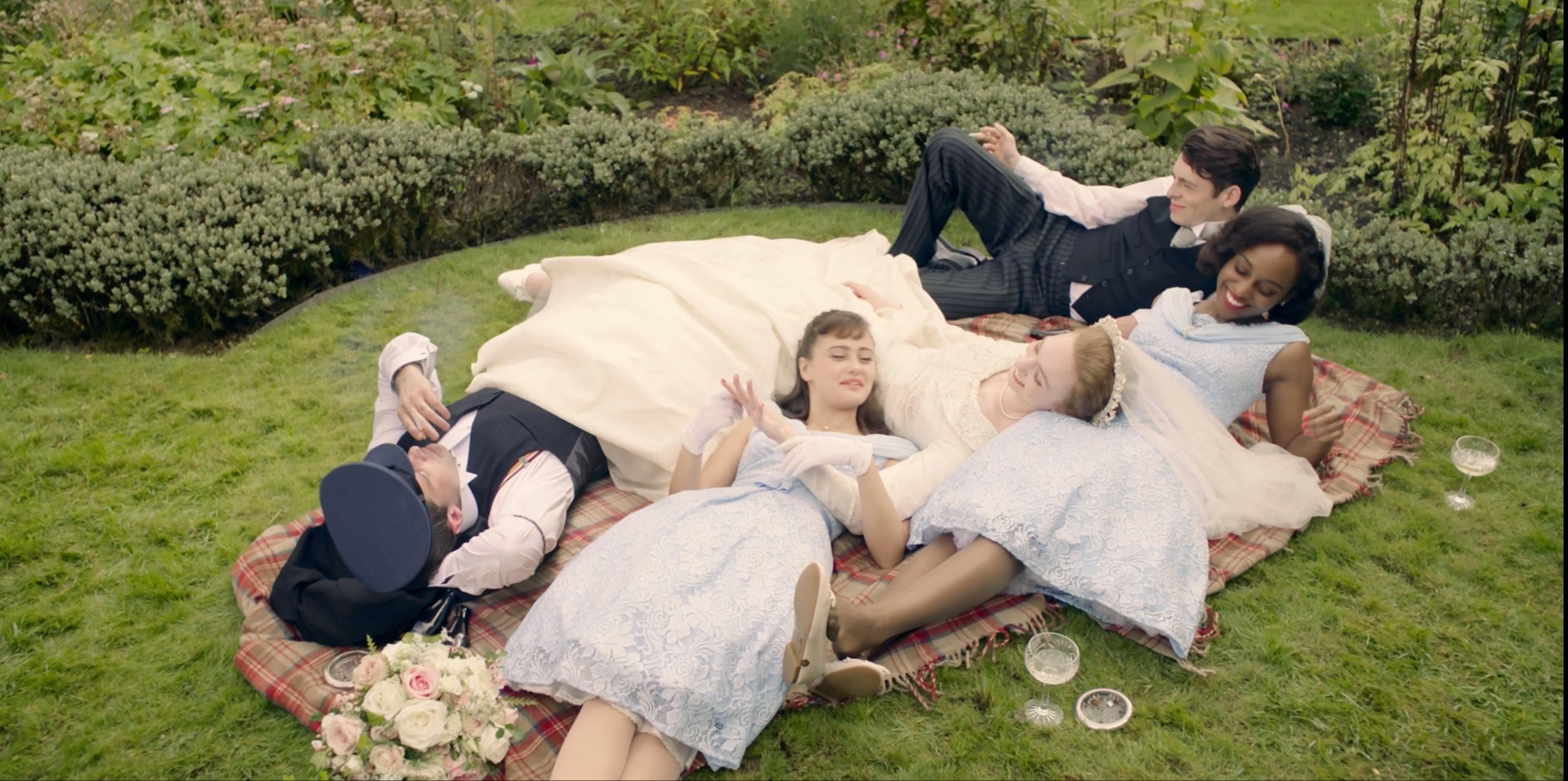 Rachel's widower, Leo (Bill Nighy), has since moved on with the family's governess, Gwenda Vaughan (Alice Eve), but on the eve of their marriage, a mysterious doctor named Arthur Calgary (Luke Treadaway) shows up at their doorstep, claiming to have an alibi for Jack on the night of the murder. Little does he know that Jack has since been murdered in prison and that his presence will cast suspicion on each one of the other Argyll children.
In any game of Clue, before you can figure out the murder weapon and location of the crime, you first have to know the suspects. Similarly, any good mystery show or movie has to be populated by an ensemble of interesting characters for you to actually care who did it. The players in Ordeal by Innocence are all solid, each one casting a more suspicious shadow than the last. Nighy, by this point in his career, has established himself as one of the preeminent British character actors, and he, of course, fits the role of the stately Leo like a glove. Chancellor, probably best known among American audiences for playing Henrietta in Four Weddings and a Funeral, also gets her fair share of great scenes as the spiteful Rachel, a woman who collected orphaned children like trophies to be polished and displayed.
Speaking of that motley band of orphans, we haven't even covered the Argyll children yet. Besides Jack, there's also the haughty Mary (Eleanor Tomlinson), the hotheaded Mickey (Christian Cooke), the disaffected Tina (Crystal Clarke), and the fanciful Hester (Ella Purnell). Each one gets just enough screen time, though it still feels like several of them got shortchanged.
Purnell, who viewers will likely recognize for her roles in Miss Peregrine's Home for Peculiar Children and the recent Starz series Sweetbitter, is able to hold a screen yet never feels fully realized as Hester, the hardest Argyll child to pin down. Clarke, who previously appeared in the Star Wars films The Force Awakens and The Last Jedi, has more to work with as Tina, the only person of color among the Argyll's adopted brood. Although this brings an added dynamic to her character and her place in the family, race is only a secondary theme in Ordeal.
The highlights among the cast are Eve, who's all sexy pout and exasperated sighing as Gwenda, and Matthew Goode—who appears here as Mary's husband, Phillip Durant, and seems to be contractually obligated to pop up in every British period piece ever. Not that it's a problem when you're as much fun to watch as Goode is.
As Philip, a paraplegic former soldier with drinking and morphine habits, he's a brilliant blend of charm and venom. Just take his first line of the series: "Well, well, the prodigal returns. Let's round up the fatted calf, slit its throat, and sport and play in its hot blood."
Purnell is like a young Angelina Jolie here, and Eve and Goode are like a young Nicole Kidman and Jeremy Irons, with all the charisma and magnetism to boot. Sadly, both of their characters fade into the background by episode 3, although this does give Scottish actress Morven Christie a chance to shine as Kristen Lindstrom, the family's housekeeper.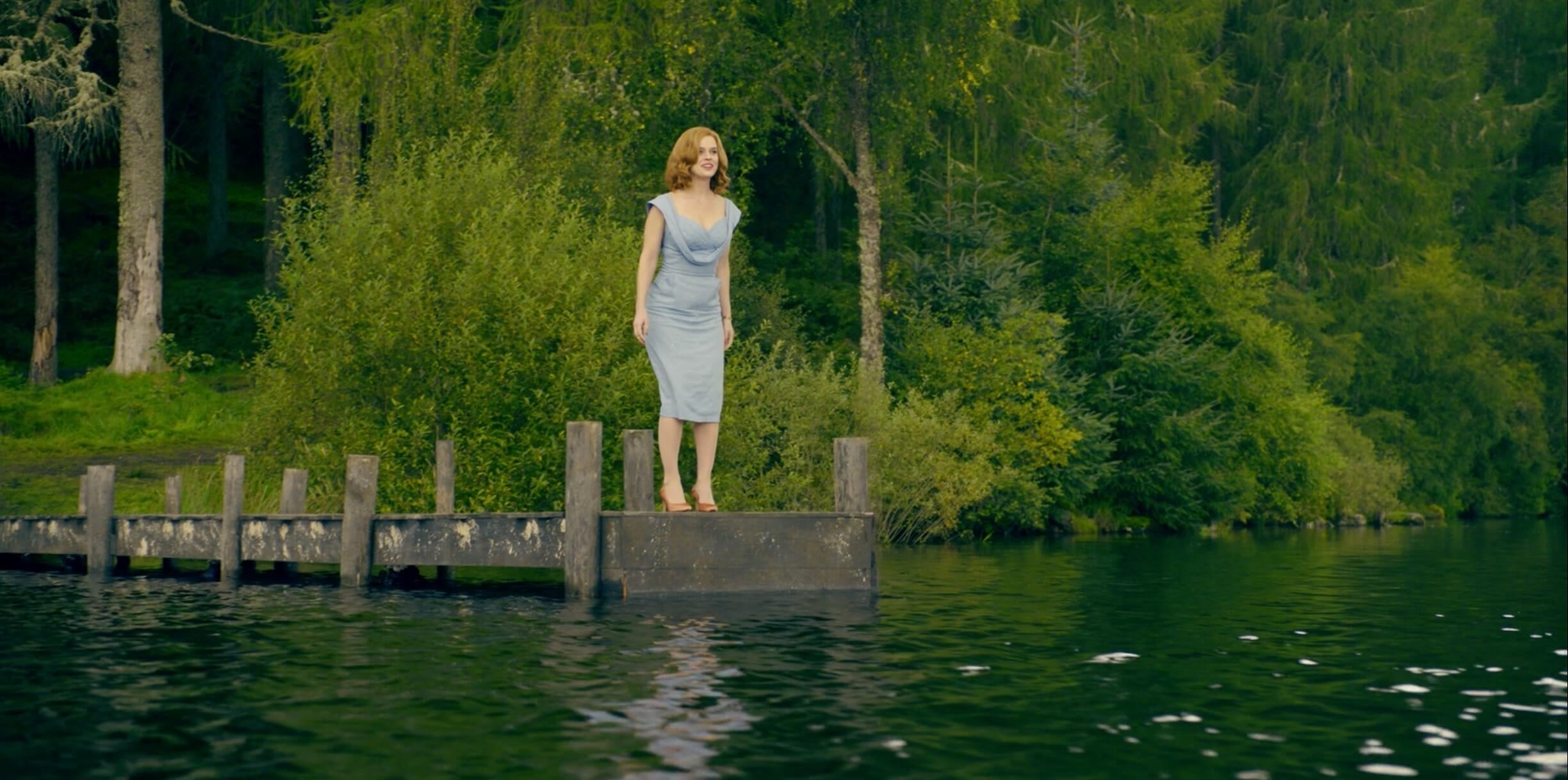 By the third installment, Ordeal by Innocence shifts its focus almost completely to the night of the crime, revealing everything leading up to the murder in flashbacks. In doing so, we end up fully learning what a monster Rachel was—reaffirming something else we already kind of knew, which is that any of her children would've had plenty of motive for killing her. There are a few pieces of the final puzzle which don't fit together perfectly, and despite a decent turn from Treadway, a subplot involving Arthur and Cold War-era paranoia surrounding the bomb doesn't ever really work. But the ultimate reveal of the killer is quite satisfying, and the last scene of this show both surprised and delighted me in a way I wasn't prepared for.
In addition to being well-acted, Ordeal by Innocence is also strongly directed by Sandra Goldbacher and smartly scripted by Sarah Phelps. Touches like a moment in episode 1 when a character spells out "S-E-X" as if it weren't proper to say the actual word help paint a vivid picture of time and place. Although some would say that British television has been ahead of American TV creatively for years, it's often lagged behind in production value, so it's nice that Ordeal is shot beautifully, sharp and clearly digital but with vivid color and never cheap-looking.
When Murder on the Orient Express became a hit last year at the box office, it signaled to studios and content hubs everywhere that people want more Agatha Christie-style mysteries. But while Murder on the Orient Express updated Christie's material with a slicker, action-packed approach, Ordeal by Innocence takes a more classic, old-school route, permeating the story with a thick atmosphere of dread and suspense. With Amazon recently inking a deal to bring a series of other Agatha Christie adaptations to U.S. audiences, it will be interesting to see how American viewers react to Ordeal, given that it's essentially a test-run.
Personally, I'm ready for more. Ordeal may not be flashy or have huge movie stars, but if you're a mystery fan, this is an ideal way to spend three hours.
Still not sure what to watch on Amazon? Here are the best Amazon originals, the best documentaries on Amazon Prime, what's new on Amazon, the best movies you can watch in stunning 4K Ultra HD, and the sexiest movies you can stream right now.