In Netflix's first original film from India, director Anand Tiwari taps into traditional Bollywood ideas for a modern love story. It's a romantic comedy that subverts genre tropes and dazzles in flashes thanks to the chemistry of its leads.
Set in present-day Mumbai, Love Per Square Foot follows Sanjay and Karina as they aspire to own a house in their bustling city. Despite holding down decently paying jobs, they both live modestly at home with their parents and it's painfully clear how desperately they want out of their situations. 

With his father set to retire from the railway company, Sanjay (Vicky Kaushal) is certain his family will face eviction from their cramped, company-owned home. Karina (Angira Dhar) and her mother live in a more modest home that looks as if it is quite literally on the verge of falling part with white dust raining down from the ceiling whenever their upstairs neighbor gets into a gusto. They are also on the cusp of being evicted.
A saving grace comes along in the form of a newspaper ad that gives them the out they are desperately seeking: the chance for a married couple to enter a lottery to win a 500-square-foot house. The two agree to a sham marriage should they win the housing lottery. It's a shot at the dream: Owning a house, no matter how small, in the bustling streets of Mumbai.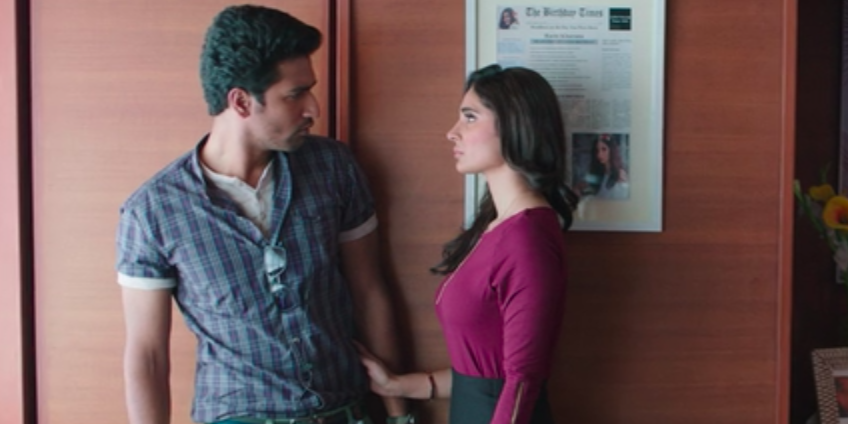 The catch is they are both tied up in relationships clearly going nowhere. Karina is on the cusp of tying the knot with her seemingly wealthy boyfriend while Sanjay has been in a three-year fruitless affair with his boss. The webs of this elaborate scheme, one they want to keep hidden from their parents, become entangled after Sanjay's boss discovers their plan. Hassle after hassle and conflicting motivations almost end the troublesome affair before it can even come off the ground.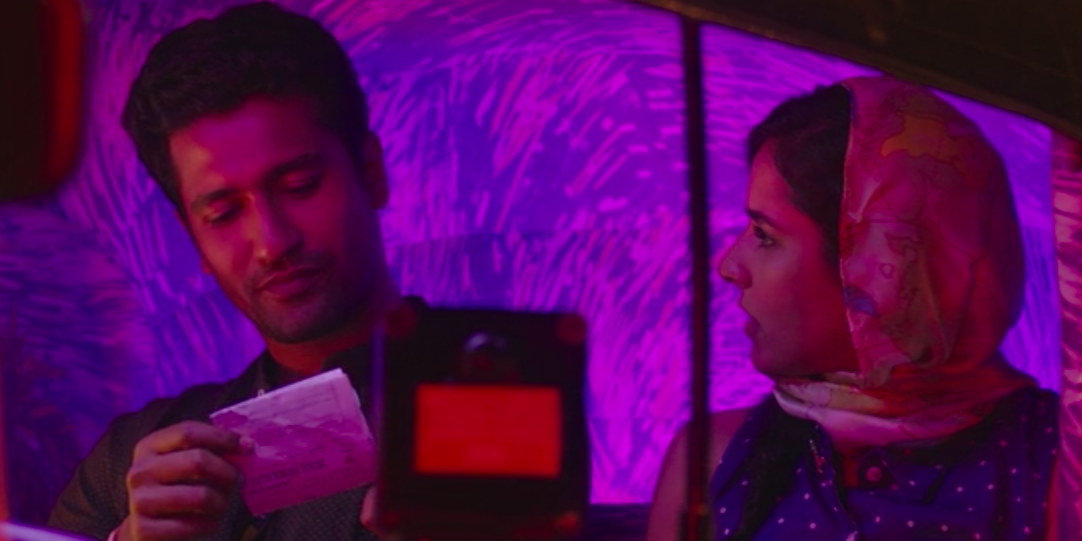 Alongside the comedic elements, is a more nuanced lesson about the practical meaning of love. Forget the Manhattan full of giant apartments you're used to in American cinema, what actually matters in dense, class-driven cities around the world? Is it the supposed security of marriage or falling in the throes of passionate tryst even with the bad signs shooting off all over the place? The film completely flips common love tropes and is better for it.
The supporting players bolster the shenanigans with their own brand of nosiness and cautiousness that anyone with overbearing parents can relate to. But there's an underdeveloped religious conflict between Sanjay and Karina's families that goes nowhere. With a runtime of over two hours, the Hindi film has its fair share of lows considering the impracticality of the plot but the leads deliver a solid portrayal with the right amount of chemistry, over-the-top dramatics, and perfectly timed comedic chops.
Still not sure what to watch on Netflix? Here are our guides for the absolute best movies on Netflix, must-see Netflix original series and movies, and the comedy specials guaranteed to make you laugh.