Jokes about Hooters don't always land, but in her Netflix special Sweet & Salty, Fortune Feimster relates a story about celebrating her 18th birthday there, and unfolds a chaotic scene of bouncing breasts and "gay Salem witch trial" energy that really transports you. 
Fortune Feimster: Sweet & Salty
RELEASE DATE:
1/21/2020
DIRECTOR:
Krysia Plonka
STREAMING:
Netflix
Feimster celebrates her past and present self.
Sweet & Salty is an hour of Feimster telling us how she came to be herself, and that includes formative experiences at Hooters. While she's appeared on The Mindy Project and Chelsea Lately, Feimster admittedly took some time to find her voice. The opening showcases childhood photos, and she's introduced by her mother, Ginger. It was filmed in Charlotte, North Carolina, about 30 minutes from where Feimster grew up.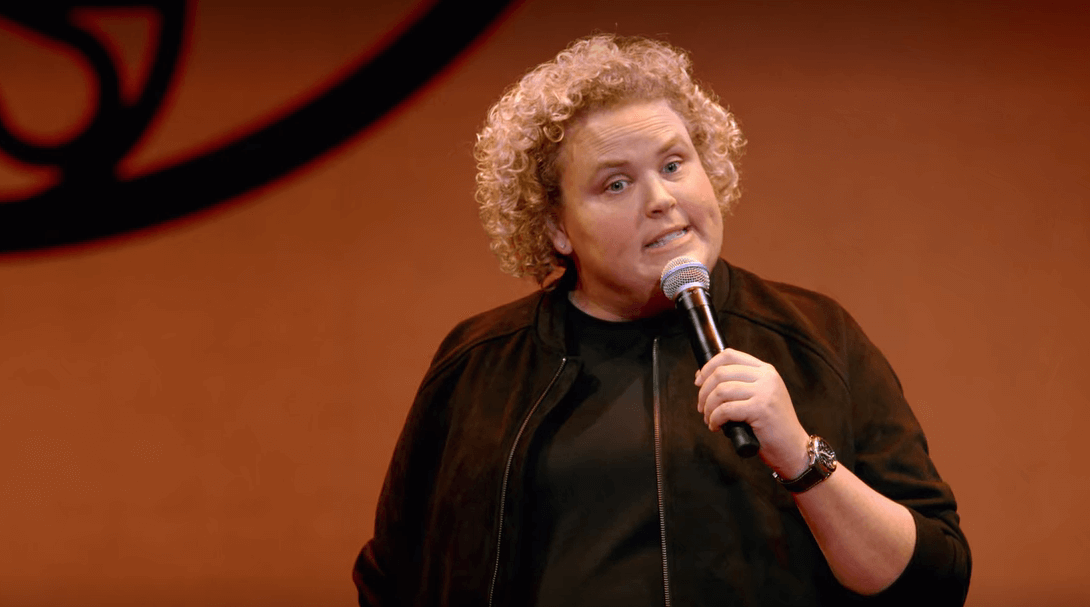 She talks about her religious upbringing—the special was filmed in a renovated church—in more colorful passages, sketching out a childhood of Sunday visits to Chili's. She cracks jokes about her weight as a kid, but Feimster also speaks freely about enjoying food. She was urged to join the swim team and recounts posing for team photos: "Life hasn't gotten you down yet so you stand a little taller." 
Feimster never explicitly says she felt shame about her sexuality or weight, but some of her stories subtly underscore the dissonance. Her mother was a debutante, so teenage Feimster had to learn to "become a lady" too—her presentation to society was called a "coming out party" but Feimster still hadn't discovered the irony. She also didn't have much representation on TV, or people coming out on YouTube. A viewing of the 2000 Lifetime movie The Truth About Jane, starring Stockard Channing and Ellen Muth, was her inciting event.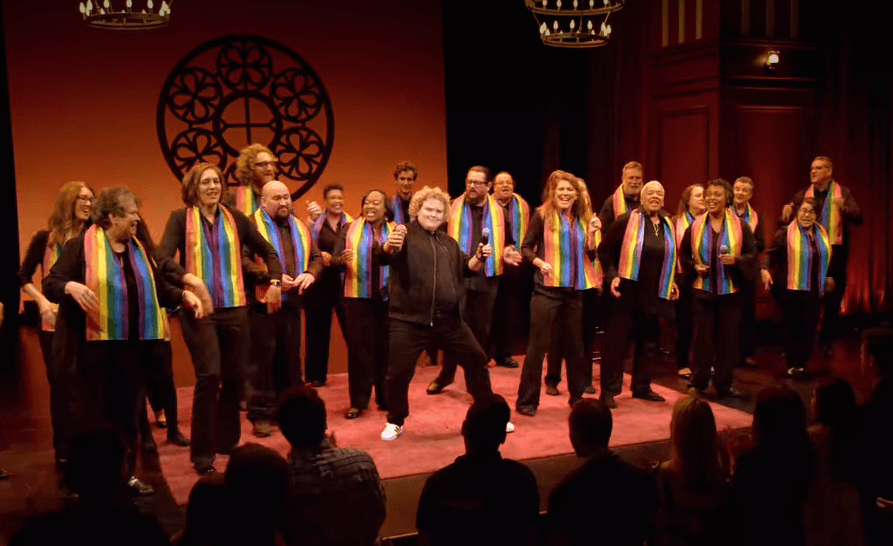 And that's where the special pivots. Sweet & Salty keeps a celebratory tone throughout, but the last 20 minutes are a little more self-reflective, as Feimster assesses where she is now—and how she could be the representation she lacked. 
Still not sure what to watch on Netflix? Here are our guides for the absolute best movies on Netflix, must-see Netflix original series and movies, and the comedy specials guaranteed to make you laugh.