Bad Hair, Justin Simien's first film since 2014's Dear White People, continues exploring themes of societal pressure and identity. But his journey into genre is a little more uneven.
Bad Hair

RELEASE DATE:
Oct. 23, 2020
DIRECTOR:
Justin Simien
STREAMING:
Hulu
Justin Simien's latest throws a little too much at the screen.
An introductory scene shows a young girl being literally scarred by a home relaxer mishap. Fast forward to 1989, and Anna (Elle Lorraine), now an adult working at music-video channel Culture, is still haunted by the incident. In addition, she's late on rent, at odds with her shitty ex (Jay Pharoah), and a white exec (James Van Der Beek) has swooped in to pitch a new vision for the channel, which is shortened to Cult, naturally.
Enter former model Zora (Vanessa Williams), who's replacing Anna's longtime boss, Edna (Judith Scott). Zora regards Anna with detached curiosity and offers her hope that she might get the promotion she'd been promised, while not-so-subtly making her feel bad for the way she looks—her hair specifically. "Wanna be one of my girls?" Zora asks. Soon, all the women in the office have to choose if they do, too.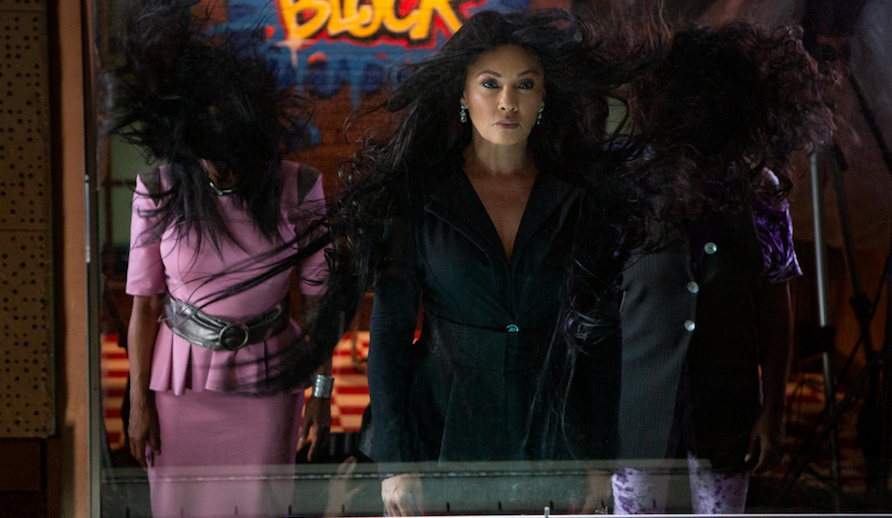 Simien's commentary starts with Anna's trauma: Bad Hair is about the horror and pain Black women endure in an effort to conform to beauty standards and fit in. In Anna's case, that extends to her dream job, which includes being on camera. The scene where Virgie (Laverne Cox) sews in Anna's new weave pivots the film more naturally towards body horror; it has some devastatingly effective sound design.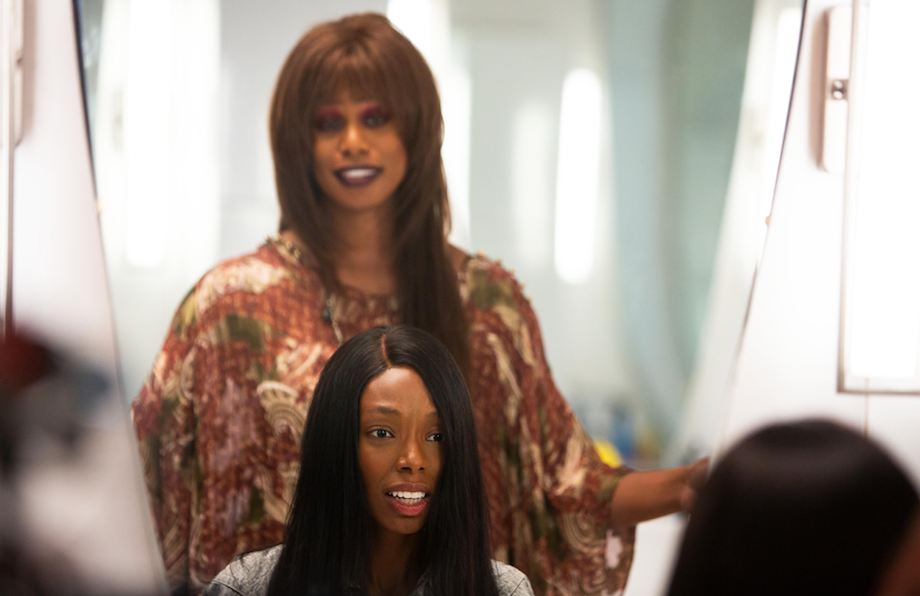 For a while, Bad Hair has a Tales from the Crypt feel to it, sneaking in campy, inventive scares—and the nod to Japanese horror in the big finale is impressive. But it doesn't really get deep enough into Culture's workplace culture or the music industry of the late '80s. As the film wears on, body counts obscure Anna's narrative, which is a shame because Lorraine is great here. Virgie's weaves are sentient, but what's her story? We're told about slave lore and witches, and Anna's uncle (Blair Underwood) seems keen on her reading up on folklore, but we never get enough information about who or what has possessed all these women.
Bad Hair throws a lot at the viewer, which isn't always bad in horror. But it nails the comedy and aesthetic more than what it's trying to convey.