Centered around 1950s New York—a major departure from the Jonathan Lethem book on which it's based—Motherless Brooklyn has all of the makings of a proper noir: the attire, the omnipresent jazz, the idiosyncratic detective with a growing emotional stake in his case, and, naturally, a voiceover.
Motherless Brooklyn
RELEASE DATE:
11/1/19
DIRECTOR:
Edward Norton
RELEASE:
Theatrical
Edward Norton stars as a detective with Tourette syndrome who becomes obsessed with finding out what his mentor had been digging up before his untimely murder.
But despite Edward Norton pursuing the project for 20 years and pulling quadruple duty—he directs, produces, stars, and wrote the script—jazzing up a noir story by placing it in a more noir-friendly era can only do so much. At times, Motherless Brooklyn's incredible attention to detail can be thrilling. But it's mostly a bloated slog that revels in its own setting, one that largely does a disservice to its stellar but underutilized cast.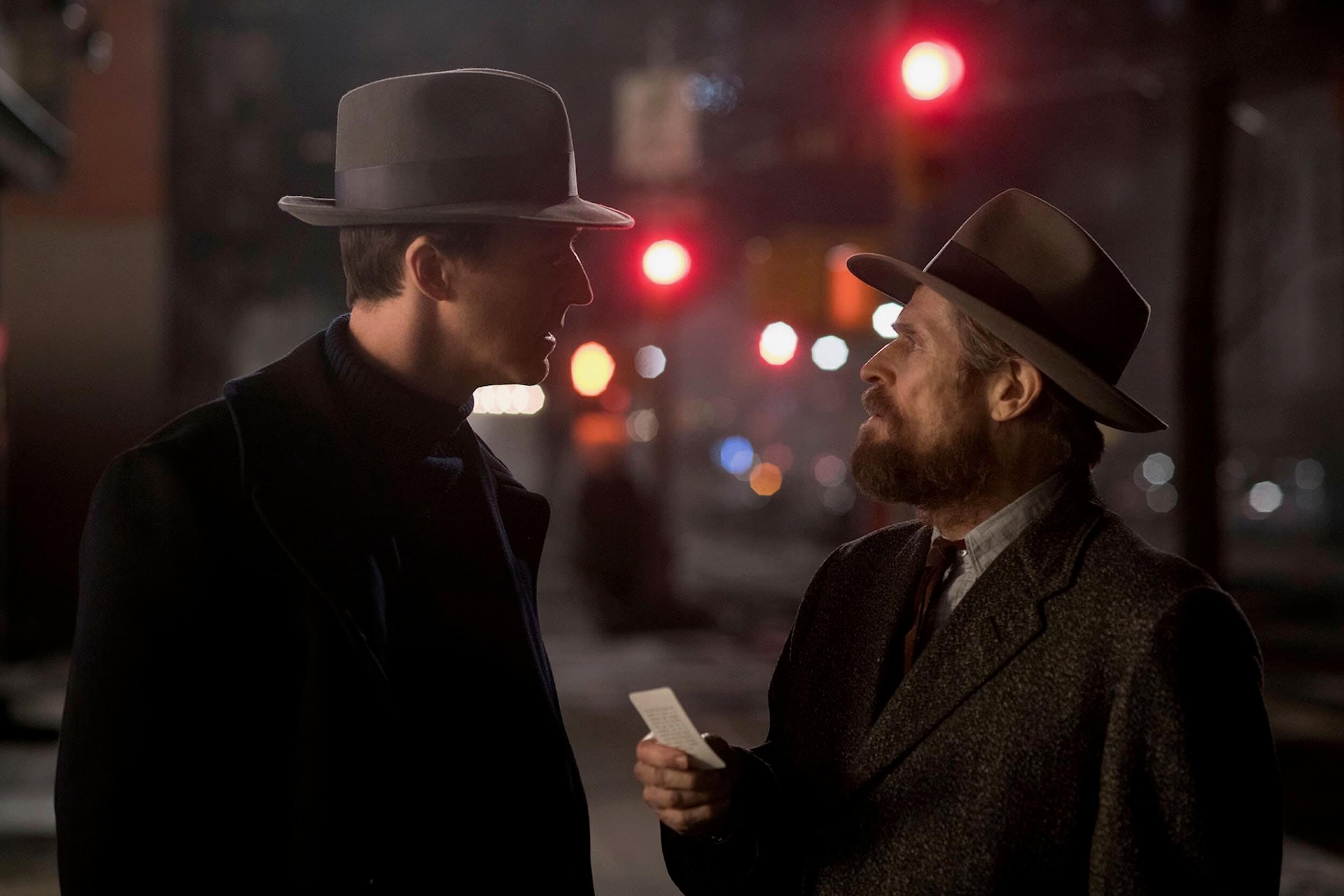 Norton is front and center as Lionel Essrog, a detective who has Tourette syndrome, which reveals itself in the form of tics, such as tapping someone's shoulder repeatedly and the need to spout phrases until they sound right to him. "I got threads in my head," Lionel explains, and the longer he refrains from saying those threads, the worse his inevitable outburst will be. As he puts it, just about anything can make it worse.
This is the first thing viewers learn about Lionel, through a voiceover. Norton is compelling and fully immerses himself in the role, and for the most part, he doesn't play Lionel's tics for laughs.
With help from his mentor Frank Minna (Bruce Willis), Lionel learned how to use his tics to his advantage (for example, he has an impeccable memory). But his world is upended after a botched meeting, leaving Frank dead and Lionel with few answers. His colleagues have taken over the business (now led by Bobby Cavanale) and feel unsettled but hesitant about going all-in to figure out why Frank died. So Lionel, who blames himself for his mentor's death, decides to take matters into his own hands.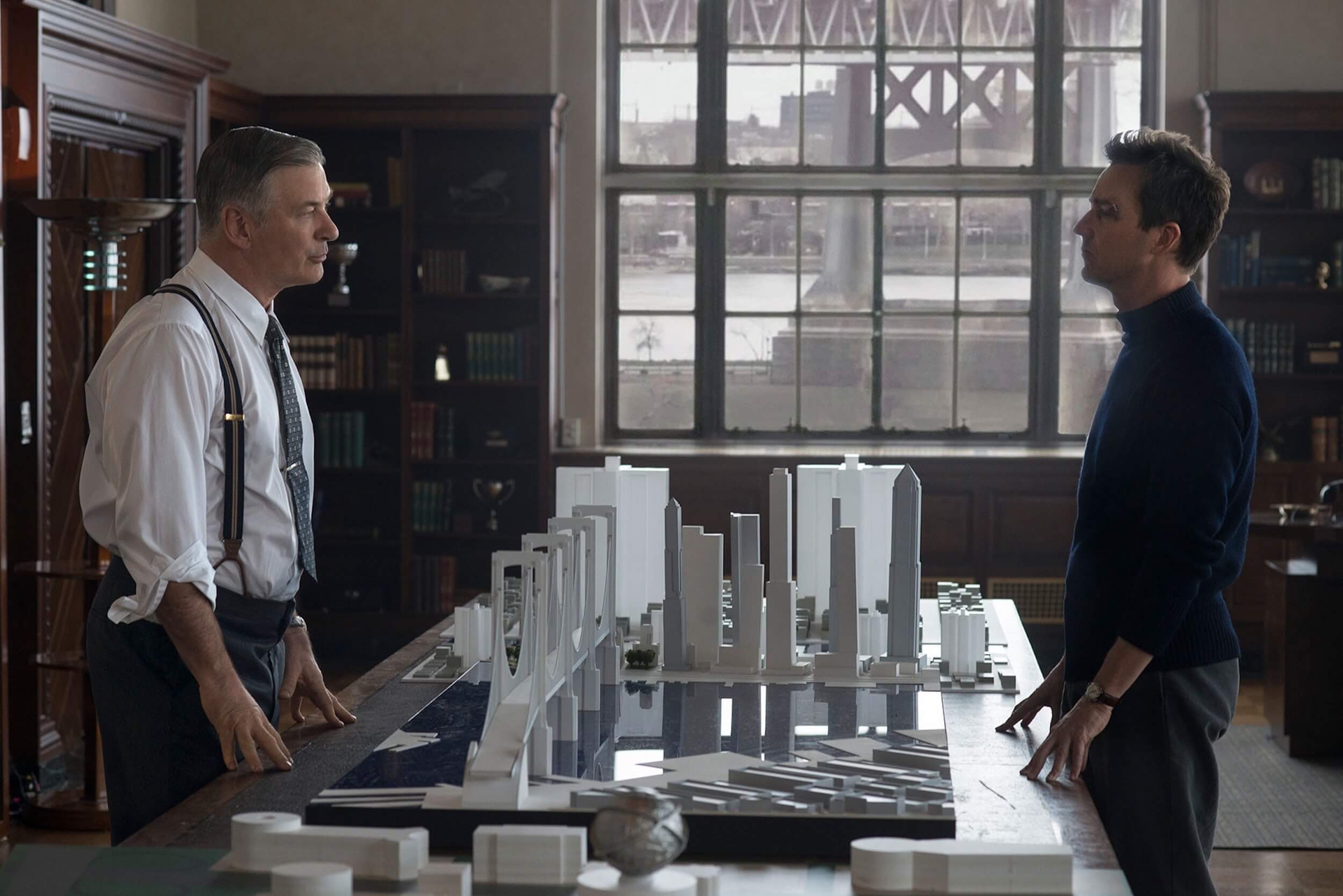 From here, Motherless Brooklyn is largely a paint-by-numbers noir mystery that entails corruption at the highest city level, racism, shady characters, and a Harlem jazz club that serves as the site for several major developments. There's a young lawyer (Gugu Mbatha-Raw) who's more important than she knows, a delightfully unhinged and unlikely ally (Willem Dafoe) to Lionel, and the gentrification of a Brooklyn neighborhood that's spearheaded by Moses Randolph (Alec Baldwin), a politician who wants to "improve" the city at the expense of poor and non-white families. (Randolph is based on real-life public official Robert Moses, whose legacy still looms large in New York.) The film meticulously recreates several recognizable locales of the era, including Penn Station, to wonderous effect.
Motherless Brooklyn wants to tell an intricate story, filled with layers of intrigue and characters who spark interest. In reality, it's missing most of that, as characters are forgotten until they're needed again or used largely for exposition. Worst of all, it loses the audience as it revels in its own glamour, making it difficult to latch onto any of the characters outside of Lionel or care about why he's so invested in finding out what happened to Minna. Motherless Brooklyn has the look and feel of a noir, but without the characters to draw viewers in, it slowly unravels.
Motherless Brooklyn premiered at the New York Film Festival on Oct. 11.
READ MORE: