Harley Quinn has a long and storied history dating all the way back to Batman: The Animated Series, but more often than not, she's more or less known as the Joker's girlfriend. And while she's about to break out in a big way in Birds of Prey next year after her debut in Suicide Squad,  she's also starring in her own DC Universe animated series. And in the first episode, Harley (Kaley Cuoco) starts to forge her own path. From a visual standpoint, it's much brighter than much of DC Comics' more recent entries into the TV and film landscape, but it's no less dark because of it. With over-the-top violence, stylish designs, and a villain you can't help but root for, Harley Quinn quickly delves into the heart of what makes her tick. And for those looking forward to, it already looks like a great series to entice you until February.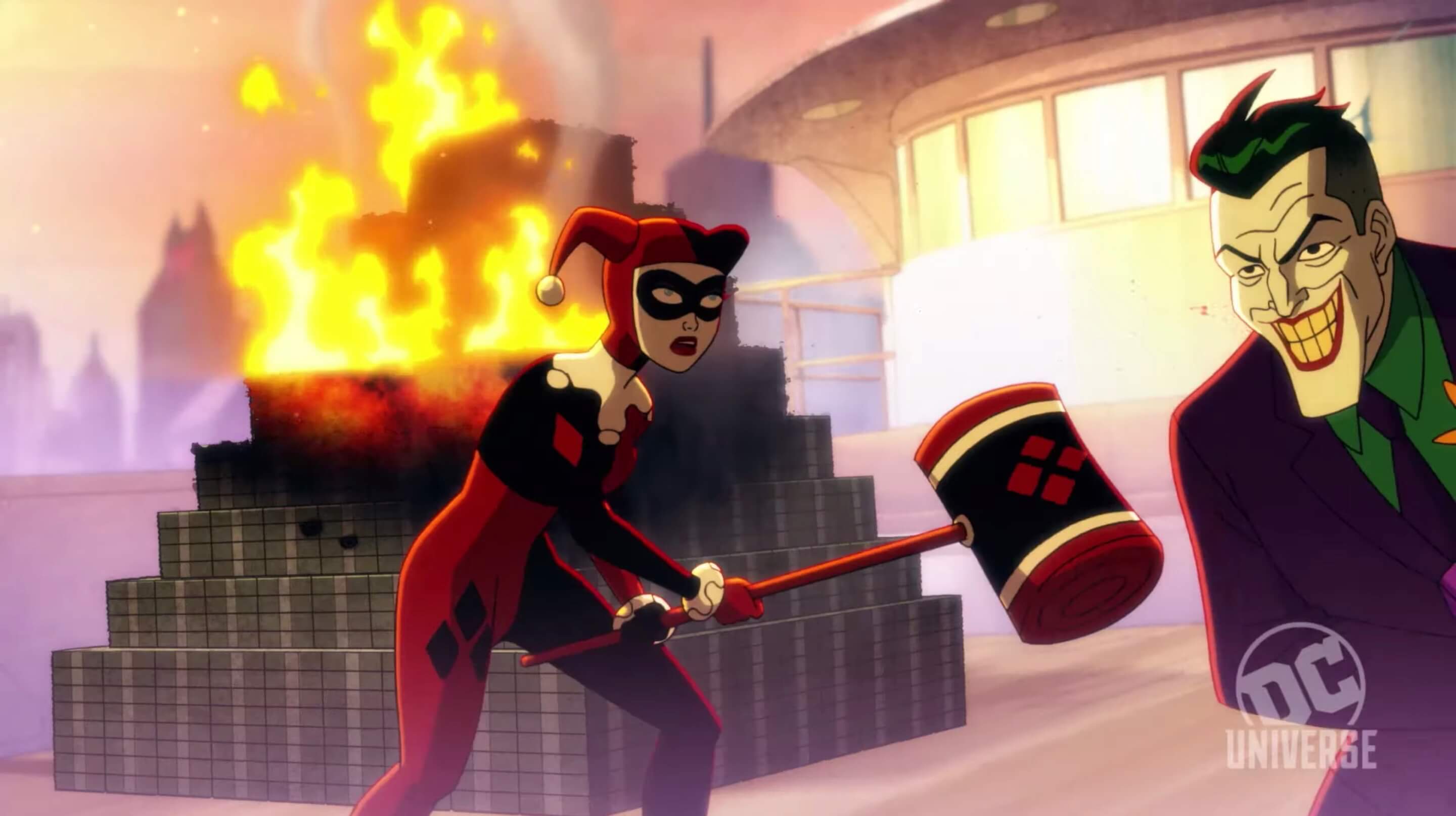 Make no mistake: despite the poppy and kid-friendly animation, Harley Quinn is not the most kid-friendly show. Within the first two minutes of the series premiere, Harley Quinn easily cursed multiple times, and there are at least a couple of sexual innuendos thrown in. It's close to being excessive, but it never quite crosses that line. Who is Harley without the Joker? Hell if Harley knows. When we first meet her, she's head over heels for "Mister Jay," more than happy to tag-team on him with heists (or let him tag-team with her), although the Joker (Alan Tudyk) can't stand to not be the center of attention for more than a few minutes at a time. She takes nuggets of affection as full servings, but her friends, foes, and allies, especially Poison Ivy (Lake Bell) and the Riddler (Jim Rash), all see it much differently and tell her as much: their relationship is abuse. Even Batman tries to get her to leave. Harley's portrayal in TV, film, and the comics have never shied away from some of the more unhealthy dynamics of her relationship with the Joker. But those stories sometimes failed her, with some of them depicting her as being complicit in her own abuse or grossly romanticized the Harley/Joker relationship. (For an example of the latter, look no further than the Harley and Joker merchandise from Suicide Squad that claimed the two were #RelationshipGoals.)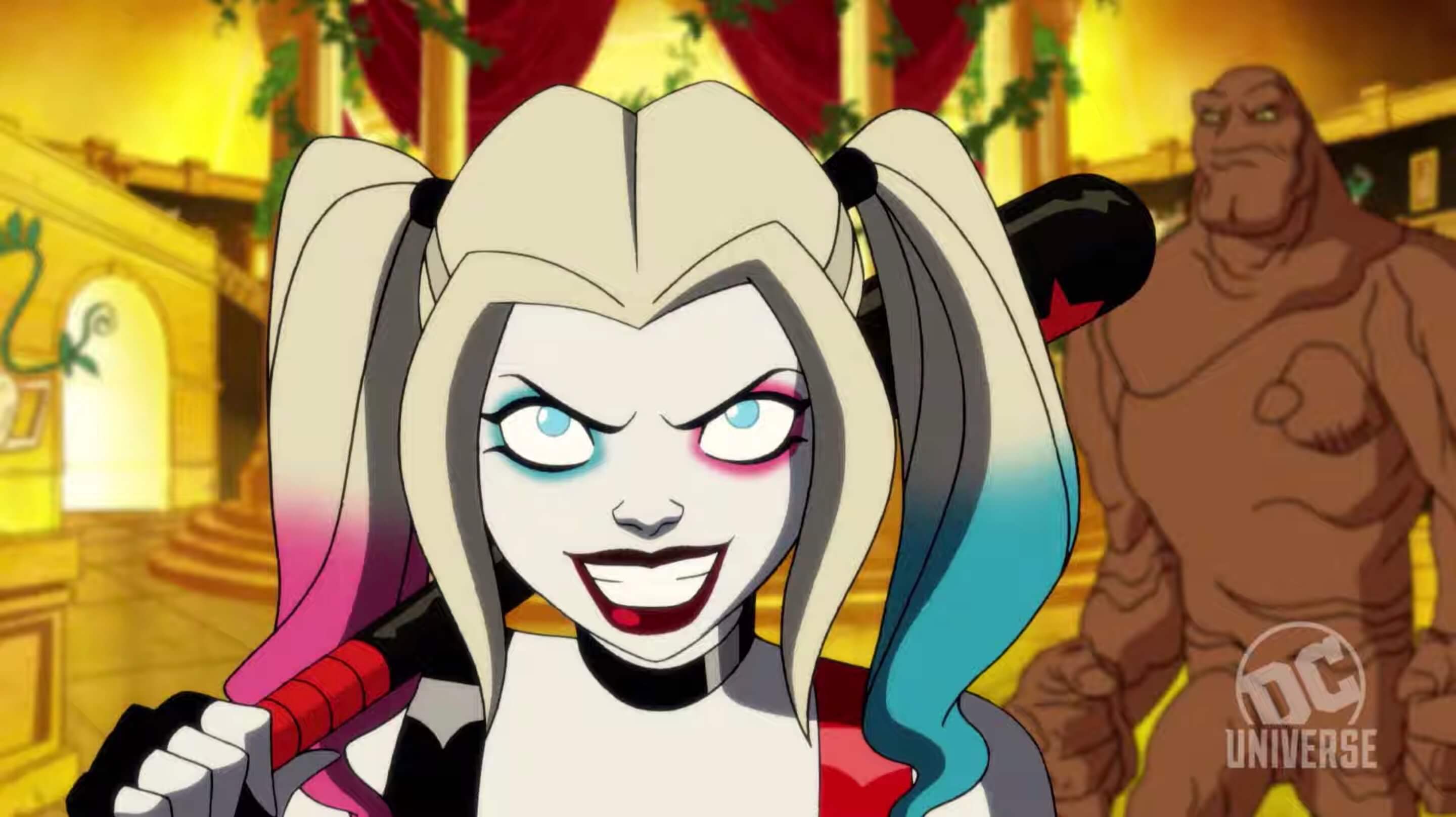 Harley might even be able to recognize the signs of an abusive relationship if, let's say, Poison Ivy asked for her advice; Poison Ivy even praises her for helping her when she was a patient. But even when she psychoanalyzes herself, her own diagnosis only goes so far when a sliver of affection is directed her way; she'd still dive into a barrel of chemicals if he asked. The series premiere functions like something of a prequel: it introduces us to the dynamics we'll explore while setting up what the rest of the series will look like. It's a precursor to a Joker-free Harley Quinn, something that other shows might have dragged for several episodes or an entire season, which would have gotten old. What Harley Quinn does is acknowledge that part of her before letting her finally be her own person. And while our glimpses of that freedom are brief, it's a mass of beautiful chaos. But now that Harley's on that path? The real fun can begin. https://www.youtube.com/watch?v=ZS-xdZIZgII Harley Quinn debuts on DC Universe Nov. 29.