It's ironic that comedians like Jim Gaffigan and Emma Arnold, who spend a lot of their act talking about their partners and kids, have to spend so much time away from those people. Everyone who has a job and a family knows how hard it is to balance those two things, and the problem becomes more complicated if your career happens on the road. Mark Chalifoux knows this all too well.
The recently viral comic spent two years honing his craft in New York City, before moving back to Cincinnati to raise his family. Gone are the nights of easily hitting up five open mics and having dozens of great venues within a few miles. But the tradeoff is that his red-state sensibilities, family guy relatability, and buttoned-up nature hide some biting, subversive humor.
You may remember him as the comedian who sent 3,000 Oreos to a soldier he'd never met. He was accidentally included in a family's group text, and when he got a message telling the family members where they could send care packages, he decided he would outdo them all. He started a GoFundMe campaign and ended up raising $1,615 dollars, more than enough to send the 3,0000 cookies, so he ended up sending a second shipment with a few other things the Marine platoon asked for.
He's worked hard to make a dent in the culture: Chalifoux spent the last year touring the Midwest and beyond to hone the material for his new album Think Fast, and what he came up with is among the tightest and funniest albums of 2018.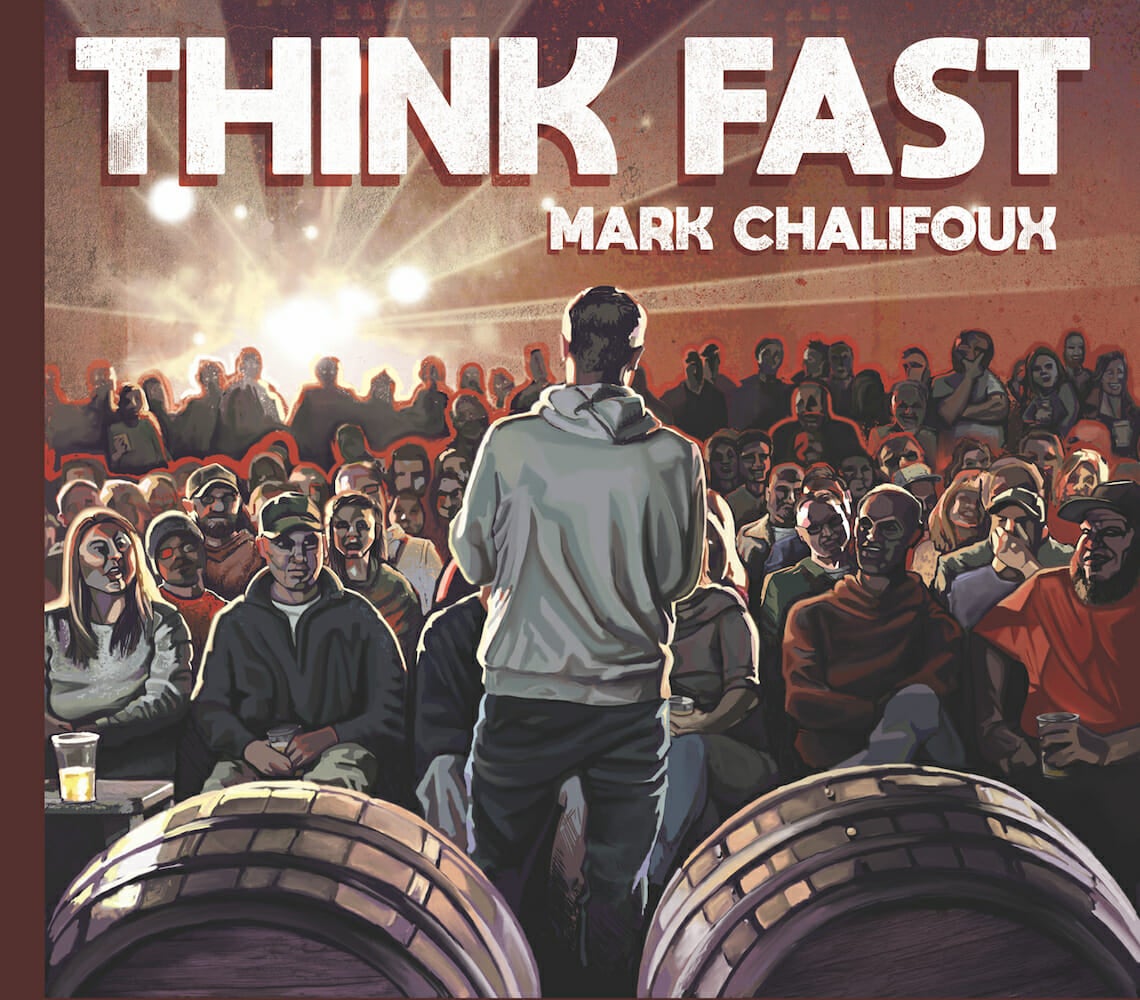 "Once I had set the date [for the album recording] I became pretty focused on touring it as much as possible," he tells the Daily Dot via email. "I lined up some headlining weekends at a few fun clubs and I had a handful of other shows already booked around that time so it worked out pretty well. I went to some really fun rooms while I was working on it in Indianapolis, Asheville, Atlanta, Columbus, Lexington, Cincinnati, Chicago, Dayton, and Pittsburgh. I also did some not as fun rooms, but those are important too so you know what you really have."
The buildup worked. Chalifoux hits the ground running on the new album, talking to the audience about what it's like being a comic working on the road. He scores big laughs right away when he tells a story about being brought up by a host one night who decided to introduce him with his most obscure credit: a webseries he did for Nickelodeon's parenting website nickmom.com. The bit hits hard and you hear the energy in the room. Unlike most standup albums, which are stitched together from multiple recordings, Think Fast was one show.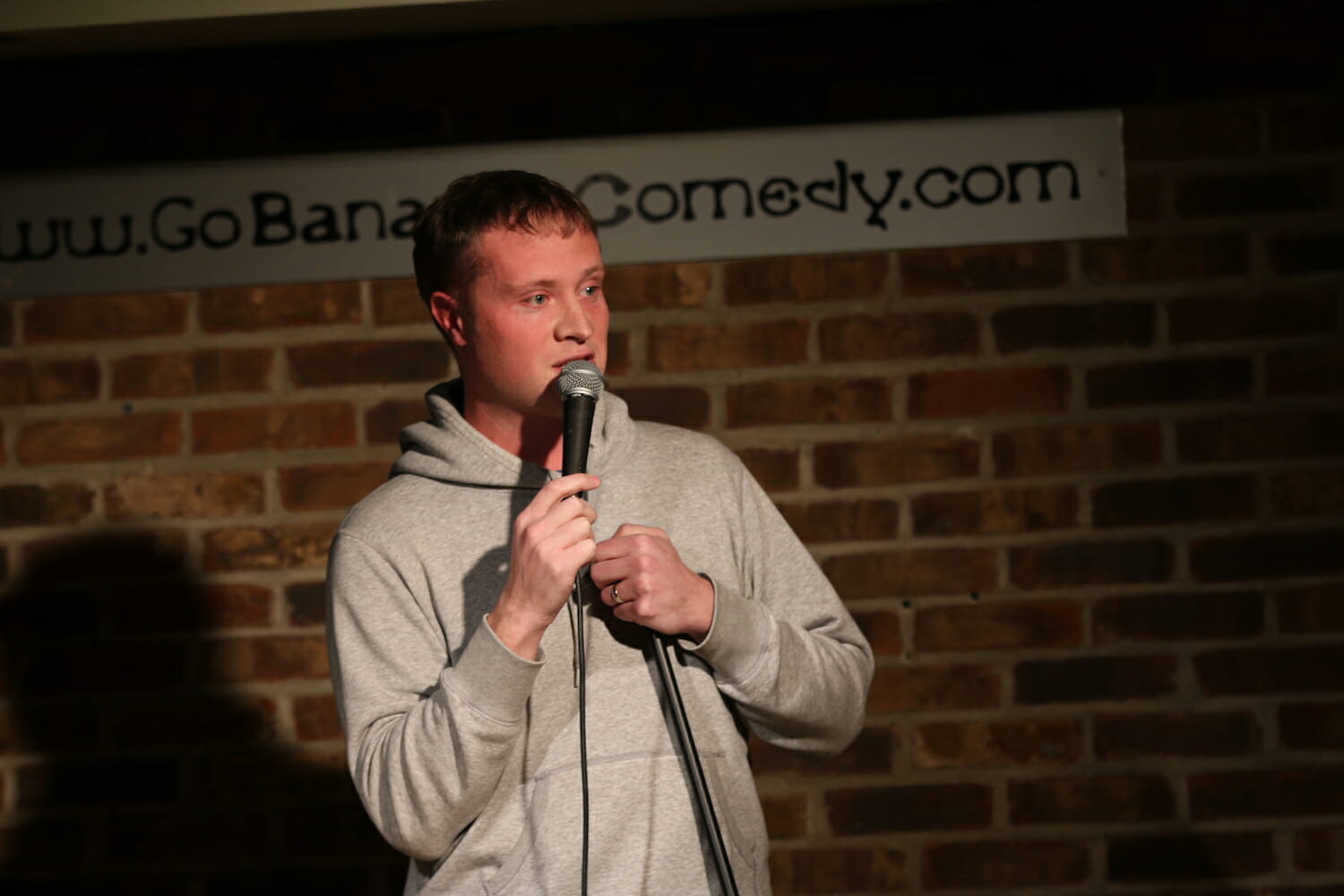 "I wanted the album to be a true representation of what you'd get if you came to see me, and I think you capture more of the magic if it's a one-shot deal," he says. "I remember seeing Ryan Singer record one of his albums at Go Bananas on a one-night-only thing and the energy in the room was just electric. I wanted to have that feel and I also wanted to capture a few of the more raw, not-perfect moments and some of that is reflected in the final cut."
Chalifoux spends most of the album talking about his wife, whom he's been with since high school, and his two young daughters.
"My oldest daughter is 5 and she's seen some clips, but couldn't care less," he says. "She did write me a couple jokes that I tell on the album, and she loved hearing the audio of the crowd response to those, but on the whole, neither of them could be less interested in watching my standup."
He also says his wife also doesn't come to shows as often as she did in New York, but she was at the album recording and does occasionally come on the road with him. "I think she might be the only person who tries to buy fresh fruit from a truck stop," he adds.
But being away from his family, he says, is the job's greatest hurdle: "I try to never miss a birthday and during the fall, I try to make as many soccer games as I can … but I've also been able to spend a TON of time with them during the week that a lot of other dads don't always get. A lot of preschool pickups and park playdates, so I've always made sure to have some balance."
This weekday parenting also yields some great material. Like when he went to a pumpkin-carving event with one of his daughters, or the time his youngest daughter suddenly decided to take her sister's drawing off the refrigerator and throw it in the garbage.
Back when he sent a soldier cookies via GoFundMe, he clarified the gesture, blogging that "it's just a way to do something nice." It was, dang it. That's the thing about Chalifoux, he might make fun of his wife and daughters, but he's got a big, humanist heart. He's one of the few American humans who makes good dad jokes.