This week, we have comedian Emma Arnold in the studio to discuss her new album, as well as being a mom, Idaho, beekeeping, murder shows, and mental health. It's a wild ride down the slide we call life. Life-slide with us below. —Audra Schroeder
Emma Arnold is a comedian with a rare gift. She's able to be fierce, dirty, and challenging, while still coming across as a sweet small-town girl from Idaho. It doesn't matter if she's talking about President Donald Trump or vagina puppets, Arnold's good nature always shines through. It's how she's able to pull off tricks like keeping an audience in a traditionally conservative state laughing while talking about receiving death threats on Twitter—or being impressed by the size of her autistic son's penis.
Arnold's previous album Shut up Calvin spent three weeks at the top of the iTunes comedy carts, and her newest release Yes, Please (not to confused with the book by fellow comedian Amy Poehler) is out this month on Blonde Medicine.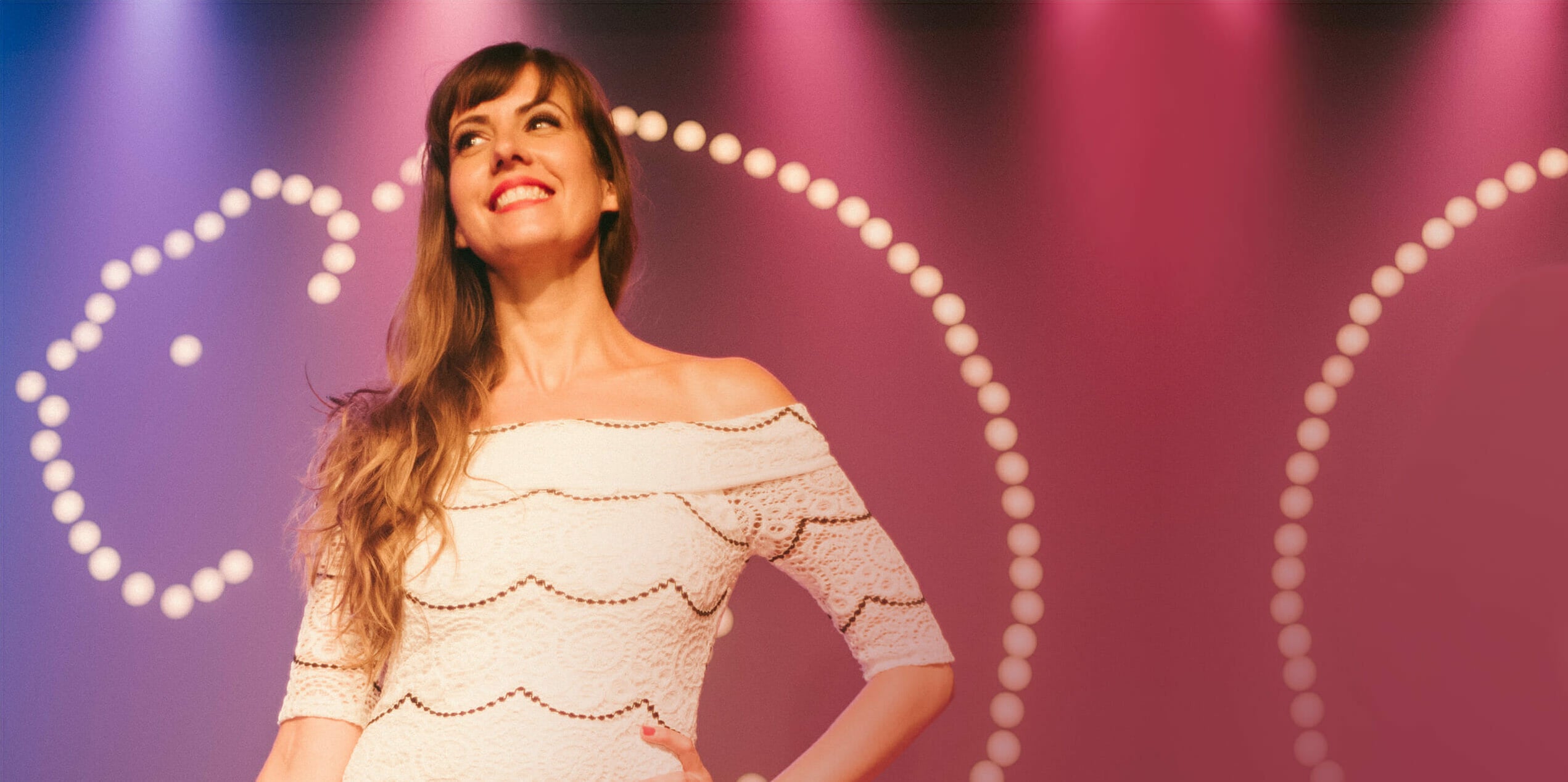 Somehow while raising six kids (her long-term partner brought three girls to their relationship while she brought three boys creating what the comedian calls a "Brady Bunch" situation), constantly touring, and being a third-generation beekeeper, Arnold found time to write and record a new hourlong special. She even got to record this one in her hometown of Boise.
"It made it very special and sweet," she told the Daily Dot via email. "My family was all there, lots of friends, the people who supported me these last few years and helped me get to the point of filming a special."
The locale led to some amazing moments, like when Arnold removes the uncomfortable padding from her bra and throws it into the crowd, or when she forgets the ending of a bit and the audience cheers when she reminds them she has six kids. But that's a feeling she tends to try to foster onstage regardless of the night.
"I really try in my comedy to be in the moment and present and really with the audience, so they get a one-of-kind show, they get to be right there with me. So, in that respect, [forgetting the punchline] felt like any other night. I don't actually remember the moment or how I felt, the whole thing is a bit of a blur," she says.
Connecting with her audience is also one of the reasons the comic chose not only to release the album on iTunes but to put the entire special up for free on YouTube.
"Filming the special had a real community feel," she explains. "Two of my comedy mentors gave me money to produce it, the venue donated the space. It never felt like it was entirely my project, a lot of people helped make my little dream possible. I wanted to give back what I've received."
That feeling of community and sharing seems to be a big part of what drives Arnold. With six kids it can't be easy taking the whole family on the road, but it's something she does whenever possible.
"The challenge (like everything for being a single mom) is usually just financial," she says. "They're great kids, easy to travel with and so much fun. They make me laugh more than anyone else and I love showing them what my life is on the road."
Anyone who's seen Arnold knows she talks about her family a lot, especially her son who has autism. And while he seems like a never-ending source of anecdotes, the jokes never come across as mean or condescending. More often than not they focus on his intelligence and caring nature. Something that leads to other people approaching the comic after shows.
"Those interactions are so special to me," she says. "Parents and siblings of autistic people tell me about their struggles and joys, and autistic people have told me I've helped them feel seen and accepted. That's always my hope." —David Britton
---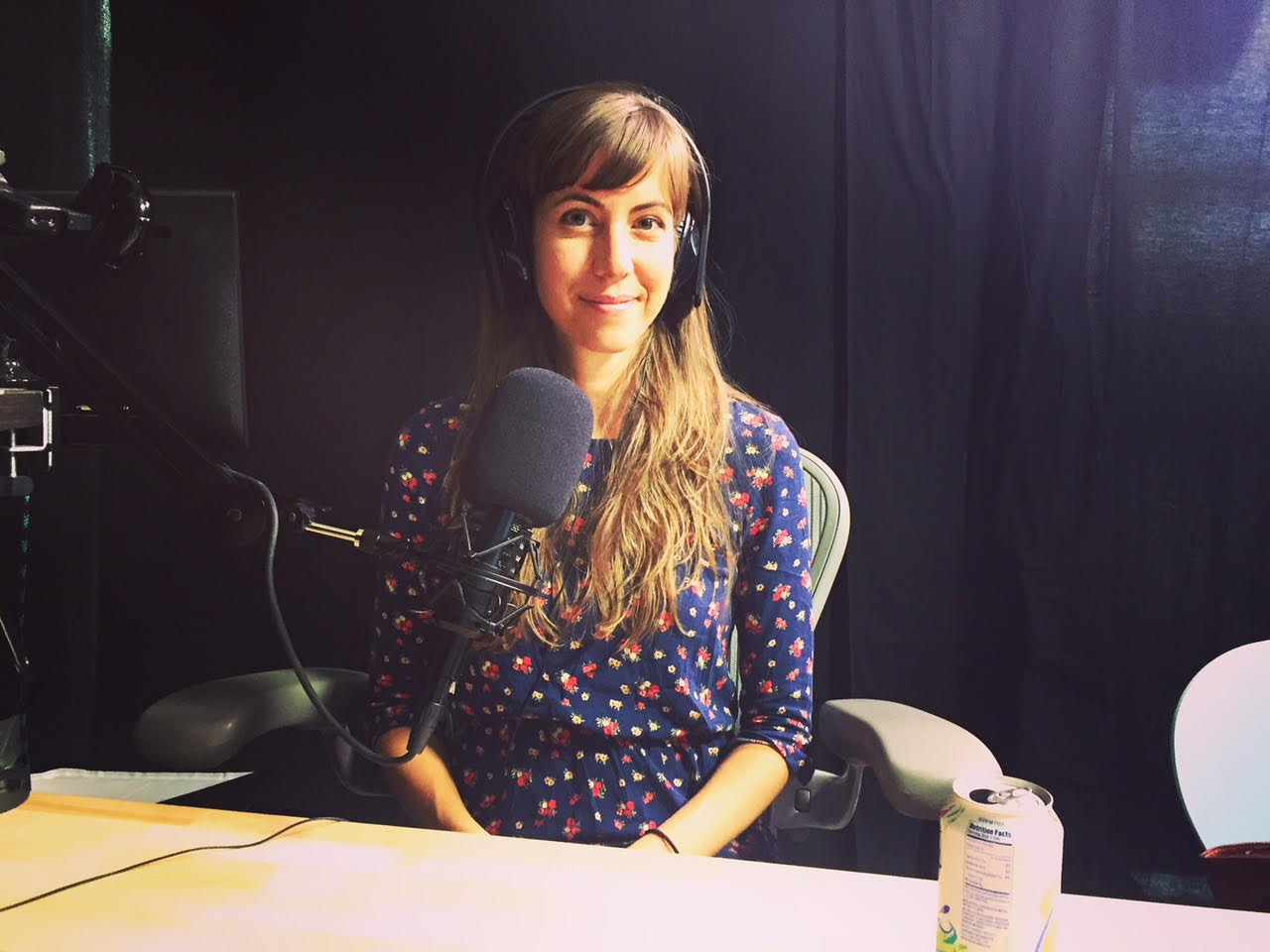 Subscribe to the Upstream Podcast on iTunes.
Want to hear more from the Daily Dot? Check out the 2 Girls, 1 Podcast, tackling the weirdest corners of the internet, and We're All Gonna Die, our weekly politics roundtable.