Katy Perry's release of "Swish Swish" manages to be an incredible production with a star-studded cast, and yet it doesn't fully deliver.
Perry's video, which is a response to Taylor Swift's "Bad Blood," has everything that made Swift's video a hit. While Swift's video featured darker and more action packed scenes, Perry instead opts for a subtle diss by making the video about humor rather than shade. The video may be subtle, but the similarities between "Swish" and "Swift" are clear.
In the video, captain Perry leads her underdog team on the basketball court. Like Swift, Perry gave each of her co-stars nicknames in the video. Team member and Stranger Things star Gaten Matarazzo is Tragic Johnson, Perry is Kobe Perry, and internet sensation Russell Horning "Backpack Kid" is Pac-Man. Other stars include Game of Thrones' Hafþór Júlíus Björnsson, actor Terry Crews, and the Patriots' Rob Gronkowski. So yeah, Perry shows that she has an incredible reach when it comes to star power, but with an A-list cast comes harsh criticism.
The video itself is painfully full of internet culture. Even though the video is seven minutes long, it feels like cameos and random advertisements are crammed in at awkward times.  At one point the video even gets interrupted to include the Shooting Stars meme. Halfway through the video, we are graced with Nicki Minaj's presence, which is the video's saving grace. Minaj slays as always, looking like a bombshell from the future. The video picks up once Minaj tells the losing captain Kobe Perry to "get it together."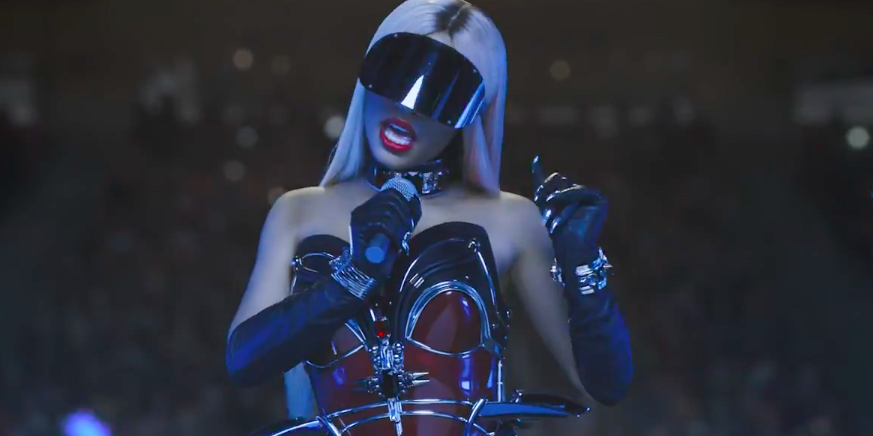 Perry will host Sunday's 2017 MTV Video Music Awards live in California. Live performance maybe?