Comedian Kathy Griffin is holding President Donald Trump's lifeless, bloody head in a new photoshoot. It's a creative partnership with provocateur photographer Tyler Shields, and TMZ landed the photos on Tuesday prior to their official release.
Love the president or find him tedious, mean, and embarrassing, this shoot is certainly reverse-engineered to be bold. No word yet on whether the photos are part of a larger series, or tied to one of Griffin's upcoming projects.
https://twitter.com/kathygriffin/status/869654650844098562
https://twitter.com/kathygriffin/status/869655312239697920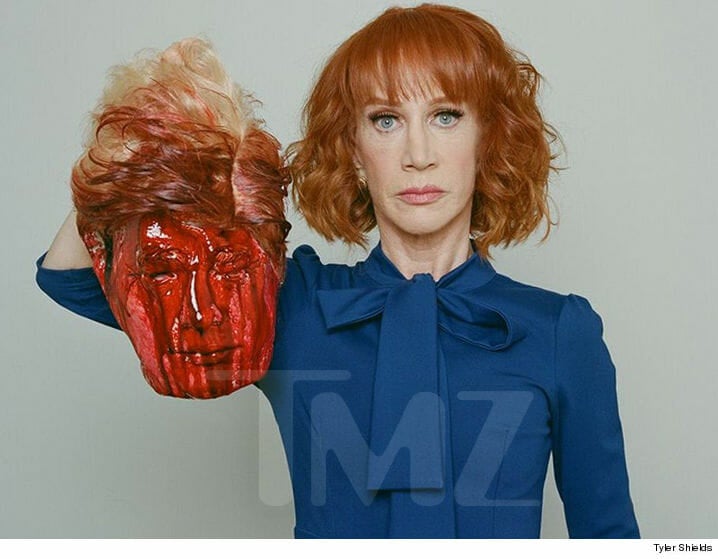 https://twitter.com/Roy1911_45/status/869616347952668673
Right-wing blogs, like Breitbart, referred to the project as art, but naturally in quotation marks. They added secondary grafs about Hollywood liberals and their disdain for the commander-in-chief.
As TMZ points out, Trump has been attacked for dog-whistling hatred and inciting violence. Did the veteran comedian do the same here? Or was this basically subversive imagery done in suspect taste?
Update 10:00pm CT, May 30: Griffin apologized via Twitter about the shoot, saying that it went too far.
https://twitter.com/kathygriffin/status/869703678550171648
H/T TMZ