As Netflix continues to flood subscribers with original content, it can be hard to stay afloat. Every week there's a new documentary, standup special, or original series that requires consumption. You may find yourself scrolling mindlessly for 20 minutes, looking for something to fill the void. When you finally snap to, you decide to just watch Wild Hogs. And then you wonder what else you could have done with that time.
But anyway, Netflix is a massive venture and we now need a site to keep track of the site. Most recently, Flixable has popped up to fill that void, offering a list of upcoming releases as well as new and leaving titles. You can also search movies and TV to see if a title is on Netflix, and get an IMDb rating. The site includes the U.S. and Finland.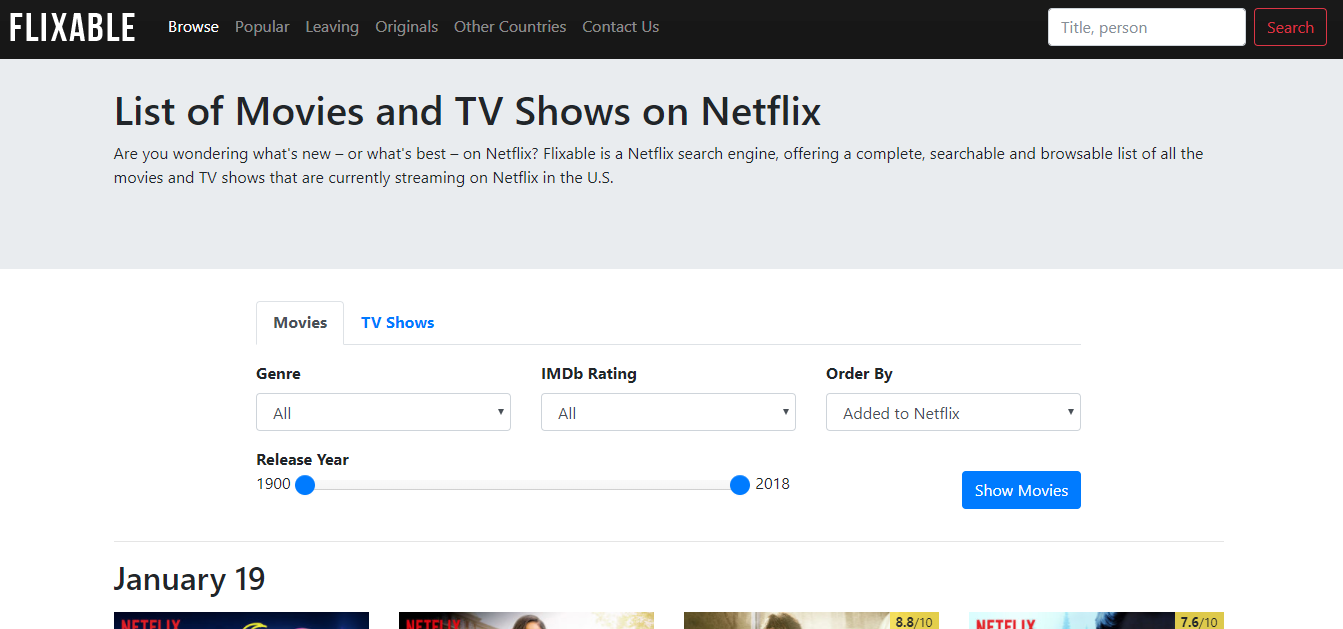 Creator Ville Salminen, who also co-founded the streaming news site Cordcutting, says the goal was "to build a site that would make it easier for Netflix subscribers to choose what to watch on a movie night." He says a recent Reddit post about Netflix's myopic search function and stale presentation proved there was a demand for this kind of resource.
In 2014, Salminen created AllFlicks, which cataloged Netflix user ratings and used data to sketch out bigger trends, like a preference for original content over non-original titles and series. He sold the site last year to Reelgood and started developing a "more modern version" of AllFlicks, but search data proves people are still interested in finding original content. He says people were searching for new original thriller The Open House, which stars 13 Reasons Why's Dylan Minnette, before the release date. Winona Ryder is also one of the most-searched names, which could be attributed to the popularity of Stranger Things.