For nearly eight years, Brooklyn author Emily Schultz's first novel languished on the charts. Joyland, a "coming-of-age tale set in a video-game arcade," didn't seem destined for the the best-seller list.
Then a year ago something strange happened. Sales for Schultz's book spiked. More than 200 copies were purchased in a week.
That's because legendary horror writer Stephen King released a book with the same title.
On June 4, 2013, King released Joyland, in which "college student Devin Jones comes to work as a carny and confronts the legacy of a vicious murder, the fate of a dying child, and the ways both will change his life forever."
"I asked Amazon to change their search results to keep people from buying the wrong book but never heard back," Schultz wrote on Tumblr. "Apparently there were a lot of confused readers." They also left her plenty of negative reviews.
Earlier this month, Schultz discovered just how popular her book had become. In the mail she had received a fat royalty check which has inspired her to start the blog $pending the $tephen King Money.
The blog features photos of Schultz spending $200 to fix her car bumper, $146 on a dinner, and $32.95 on two books.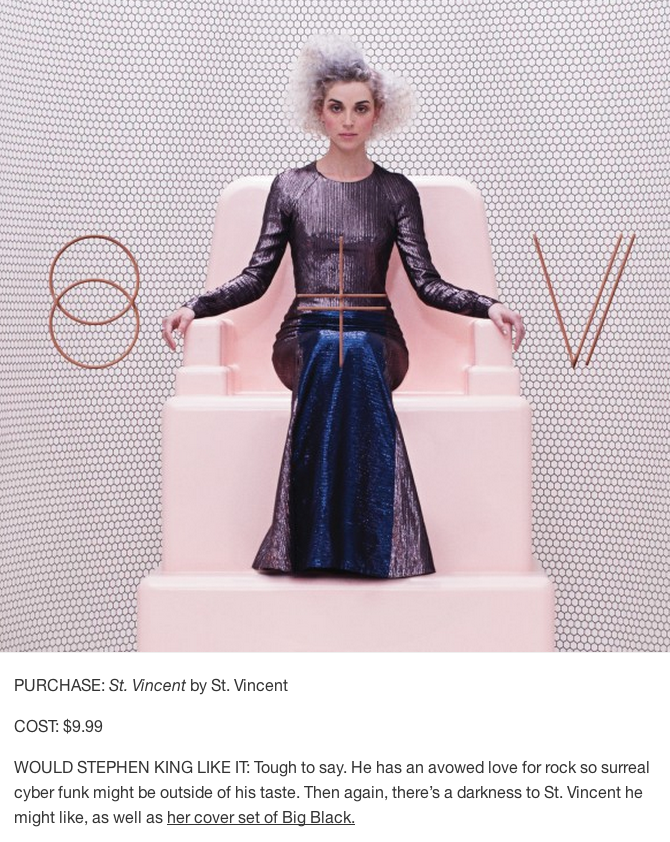 "Sure, it's more a pleasant surprise than a fortune, and I'm stuck with those reviews, but I thought a blog detailing how we're spending the Stephen King money would be a nice way to end this funny and strange story," Schultz wrote.
Photo by azrainman/Flickr (CC BY 2.0) and tracy_olson/Flickr (CC BY SA 2.0)| Remix by Fernando Alfonso III