Just when you thought "I'm Upset," a lukewarm rap single lost to the sands of newsfeeds, was a commercial brick, an accompanying music video turns it into a classic. Drake can thank his high school friends for that.
The rapper late Wednesday announced that his fifth studio album, Scorpion, is arriving June 29. He celebrated by reuniting the cast of Canadian series, Degrassi, in a nostalgic, bombastic, Karena Evans-directed clip. For seven seasons and 100 episodes, Drake played Jimmy Brooks on the teen drama—but judging by the waves of fan tweets, you already knew that.
Indeed the gang is here with nods, winks, and even an extended, meta Jay and Silent Bob bit. (They guested on the series in 2005, but as Jay says in the video, "We didn't even go to school here.")
Here's the cast dancing in the hallway.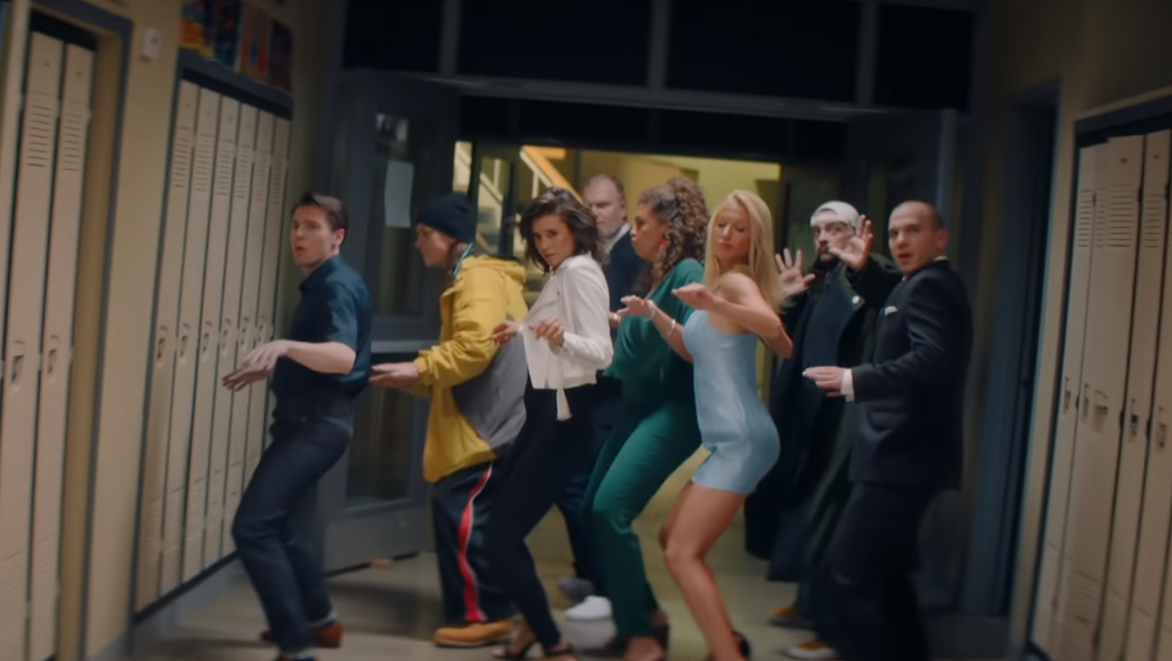 Here is a fun weed deal.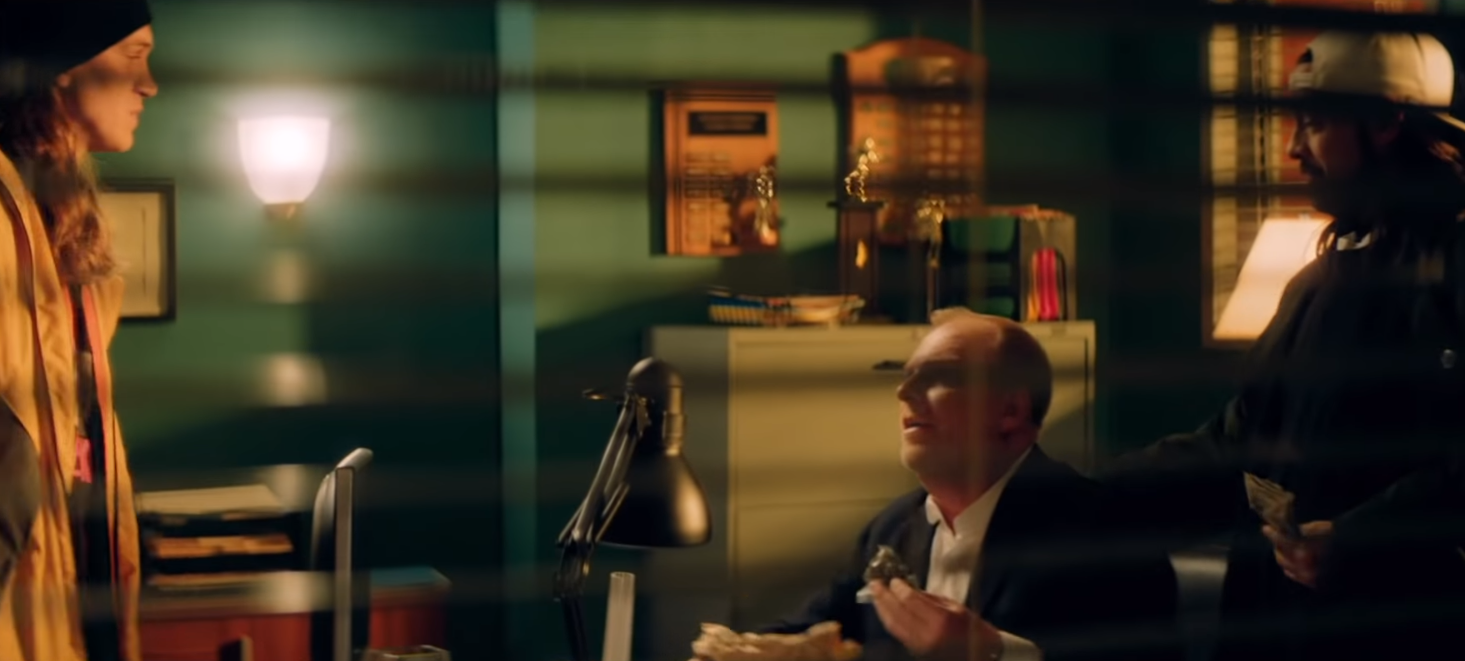 Here is Drake with the squad in the gym.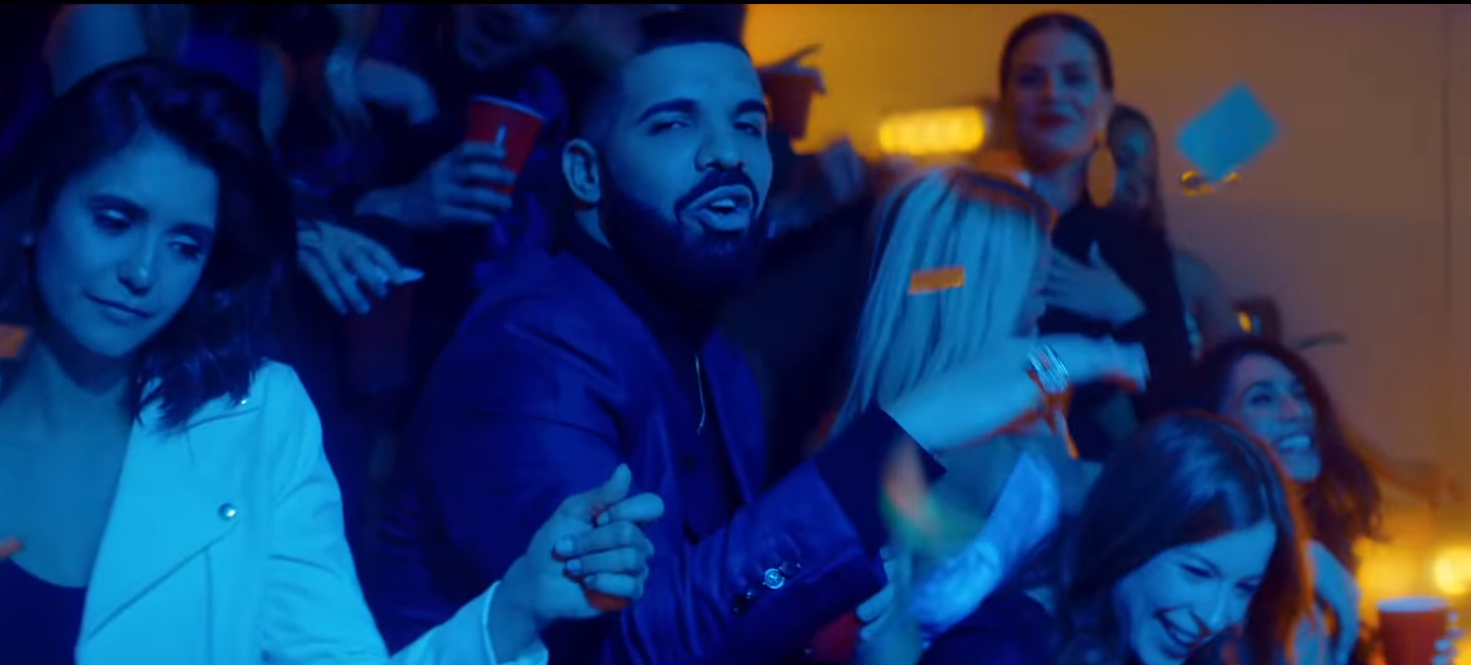 Drake's home, y'all.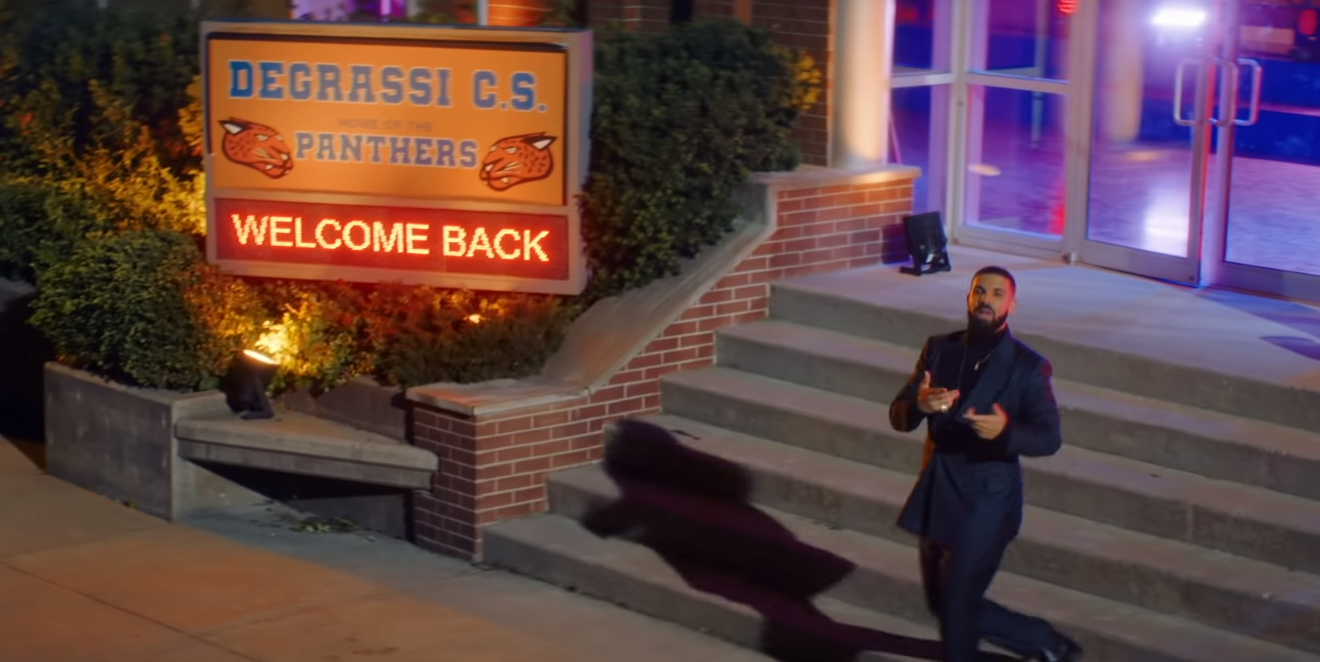 All told, the video features former cast members Shane Kipper, Stacey Farber, Adamo Ruggiero, Lauren Collins, Jake Epstein, Christina Schmidt, Andrea Lewis, Melissa McIntyre, Linlyn Lue, Stefan Brogren, Ephram Ellis, Jake Goldsbie, Marc Donato, Dalmar Abuzeid, AJ Saudin, Miriam MacDonald, Cassie Steele, Nina Dobrev, Sarah Barrable-Tishauer, and Paula Brancati.
It's a nice pivot for Drake, who weeks ago got off the bus on the wrong side of town and found himself trading poems with an older, more street-certified rapper who can write really mean things. But Drake's public feud with Pusha-T is reportedly over, and now he can go back to rolling out his summer marketing plan. (Pusha said that Drake had a secret love child with a former porn star during their spat, and with this intel, it's jarring to hear Drake rap "can't go 50-50 with no ho" on "I'm Upset.")
j prince: drake has a song that will end pusha's career

pusha: release it

drake: YALL REMEMBER DEGRASSI?

— Desus Nice (@desusnice) June 14, 2018
Take away the fantastic, emotive music video, and "I'm Upset" is only the third-best single Drake has released in the recent run-up to Scorpion. Despite its blatant copy-and-paste job of the most swelling chunk from Lauryn Hill's "Ex-Factor," and the way it used New Orleans bounce legend Big Freedia as a decorative prop, "Nice For What" is a driving banger cobbled from fire; "God's Plan" was an instant earworm.
The Degrassi reunion is a fun sideshow, but let's get to this album already.