Judging by the sudden popularity of films like Contagion and Pandemic, not everyone is interested in uplifting, low-stress media right now. In fact for some people, the whole appeal of horror movies is their ability to exorcise our real-life demons, allowing some fictional catharsis with a real adrenaline rush. Accordingly, we've put together a list of the best claustrophobic horror movies to watch while you're stressed and stuck at home.
This theme seems like a no-brainer for haunted house movies, but guess what? We've already got that subgenre covered. These recommendations are more about the unsettling feeling of being trapped inside with an encroaching menace, whether that's ghosts, parasites, or your own friends and family.
The Shining
If you haven't seen The Shining yet, now is the obvious time to experience Stanley Kubrick's iconic adaptation of the novel by Stephen King. Set in a remote hotel, it stars Jack Nicholson as a novelist who brings his family (wife Shelley Duvall and son Danny Lloyd) for a secluded creative retreat in the middle of winter. You could run an entire film studies curriculum on all the detailed work Kubrick put into this film, but even on a purely superficial level, it's a gripping psychological thriller with brilliant performances from the two leads, combining supernatural threats with the realistic horror of a toxic relationship.
Sea Fever
Released on VOD in April 2020, this brilliant Irish horror movie is alarmingly prescient: A thriller about a group of people stuck on an Irish fishing trawler while a mysterious parasite picks them off one by one. Following a similar framework to Alien, it stars Hermione Corfield as a marine biologist who joins the crew for research purposes, leading a wonderfully well-characterized ensemble cast. The main conflict is driven by people's fear of sickness clashing with their potential to infect others, now a very familiar idea. Written and directed by Neasa Hardiman (Marvel's Jessica Jones), this gripping and intelligent film might have found a bigger audience if its release hadn't been hampered by cinema shutdowns this year.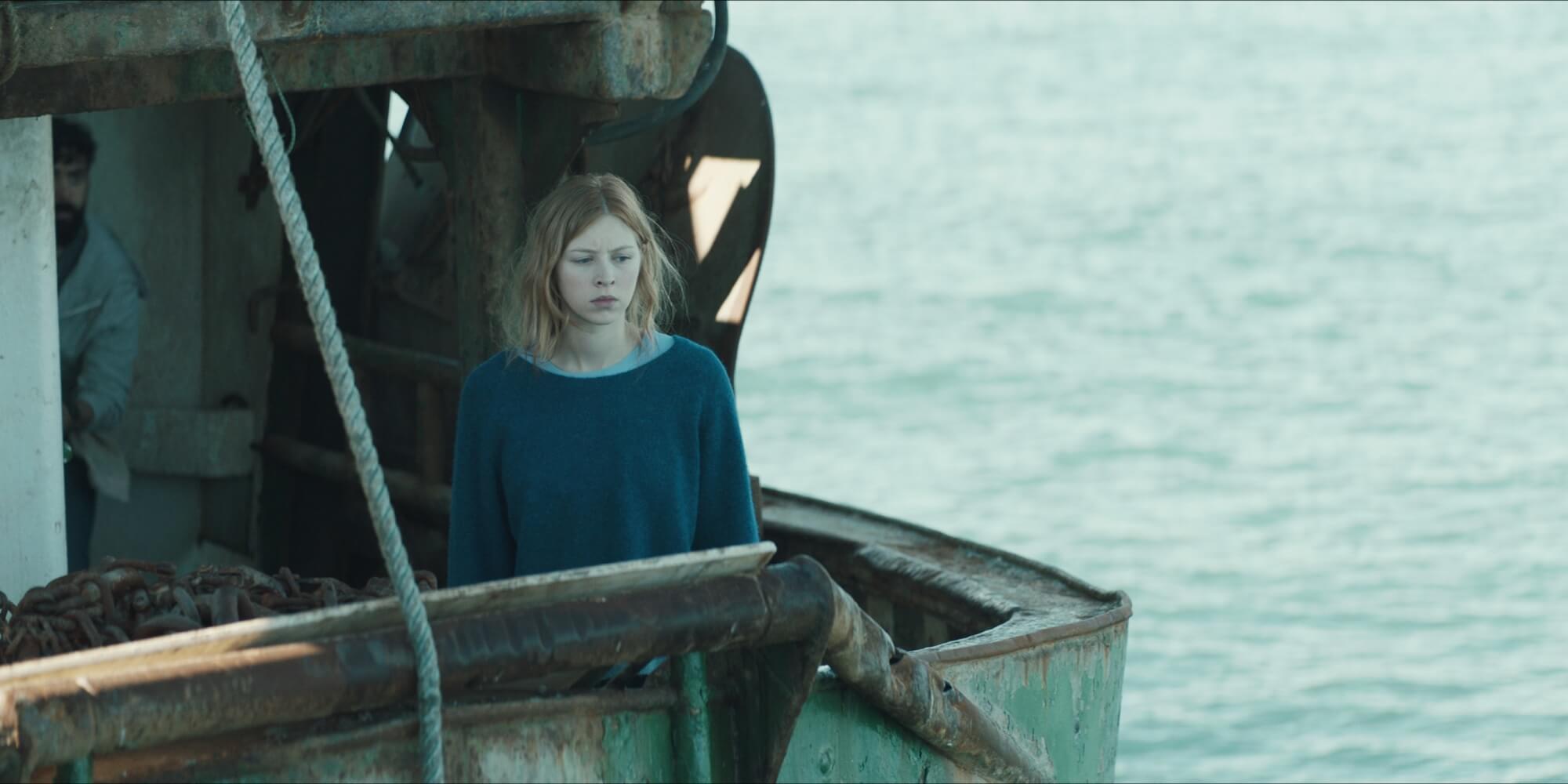 The Others
Watch: HBO Now, Hoopla, YouTube
Nicole Kidman stars in this tense, atmospheric, and sometimes morbidly funny haunted house movie, playing an uptight young mother running a massive country house in the 1940s. Both of her children are dangerously photosensitive, so their mother is constantly policing any sunlight in the house. Neurotic, lonely, and obsessively religious, she rules the household servants with an iron fist. A terrifying yet emotionally sensitive drama whose main characters are unwillingly trapped in their own home.
Resolution
Watch: Amazon Prime, YouTube, iTunes
Justin Benson and Aaron Moorhead's micro-budget debut serves as a partial prequel to their later horror movie The Endless (excellent and available on Netflix), and it's one of the weirder movies on this list. Boasting a witty, naturalistic script, it revolves around a contentious relationship between two old friends. As one man tries to help the other kick his drug addiction, they end up camping out together in a secluded shack. Supernatural events intervene, transforming this minimal two-person drama into a genre-bending mystery involving bizarre paranormal forces.
Get Out
Watch: Amazon, YouTube, iTunes
The title says it all: The ultimate horror movie about being trapped in a family gathering from hell. Jordan Peele's directorial debut was universally praised for its seamless blend of horror, comedy and political commentary, starring Daniel Kaluuya as a young Black man who goes to visit his girlfriend's wealthy white family. At first, it's just a humorously awkward gathering, but he soon begins to notice disturbing details about his girlfriend's extended family, building up to a unique and nail-biting satire of racial divides in America.
The Invitation
Watch: Netflix, Amazon, YouTube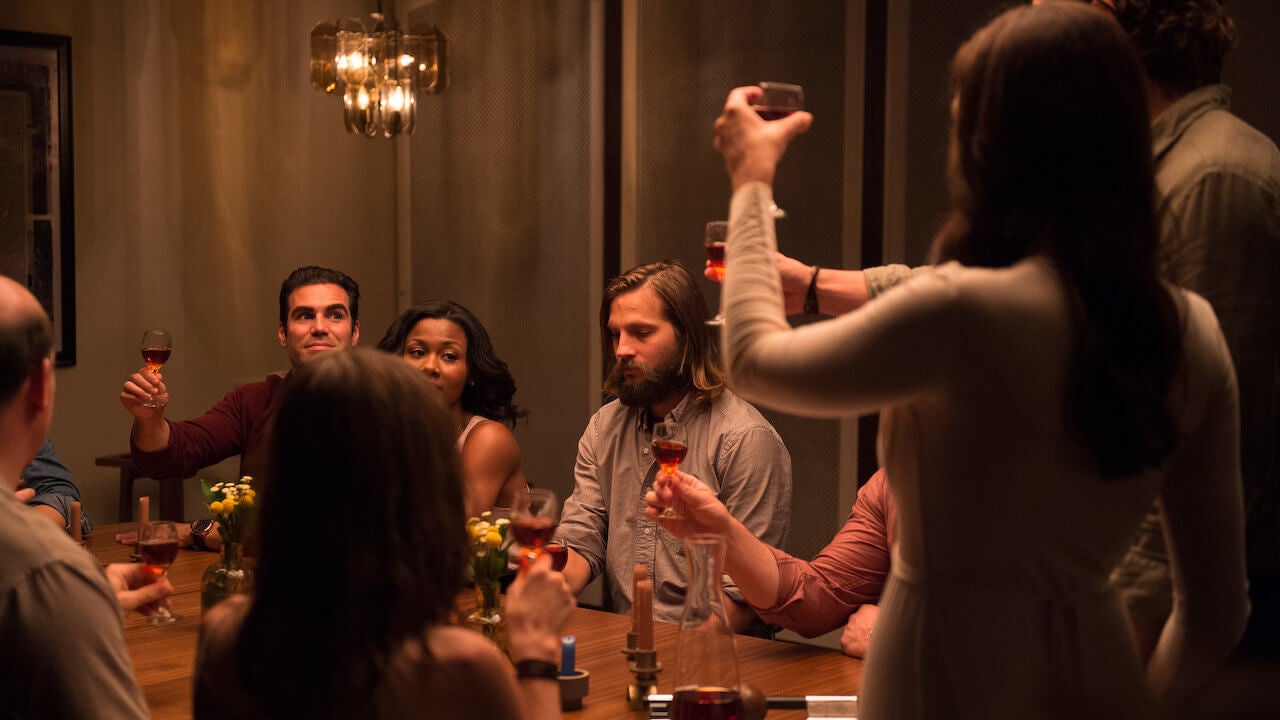 Director Karyn Kasuma is a master of suspense, crafting an oppressive horror story from a dinner party of Hollywood yuppies. Logan Marshall-Green stars as a man who visits his ex-wife for the aforementioned party, still grieving the death of their young son. Tension mounts as the other guests begin to act strangely and the group turns paranoid and violent, a thrilling and well-characterized conflict filmed in a single house.
Pontypool
Watch: iTunes
A unique twist on zombie outbreak thrillers, Pontypool takes place entirely inside a Canadian radio station. The main characters are a shock-jock and his production team, locked indoors as they listen to an outbreak take hold outside. "Listen to" is the key element here, because instead of being a typical zombie uprising, it's a virus that infects people via speech. Certain words and phrases become infectious, making it harder and harder to communicate as the zombies hone in on the radio station.
High Life
Watch: Amazon Prime, Kanopy, iTunes, YouTube
Robert Pattinson and Juliette Binoche star in this disturbing sci-fi/horror movie by acclaimed French filmmaker Claire Denis, set onboard a prison spaceship headed toward a black hole. Not for the faint-hearted, it's a tale of despair and survival under horrifying circumstances, as the ship's inhabitants grapple with their impending doom.
The Thing
Watch: Amazon/Starz, DirecTV. YouTube
An undisputed classic, John Carpenter's The Thing takes place on an Antarctic research station, where a group of scientists are attacked by a parasitic lifeform. Overlapping with Alien (which came out three years earlier), it sees the main cast succumb to paranoia as they try to figure out which of their compatriots is secretly the parasitic Thing in disguise. Critically panned at the time, it rightfully gained a cult following thanks to its gruesome special effects, suspenseful storytelling, and engaging performances from a cast led by Kurt Russell.