Brad Paisley's first Netflix comedy special is a bit of a head-scratcher. Would Paisley poke fun at himself, like Michael Bolton did in his Netflix Valentine's Day special? Would he address his 2013 song "Accidental Racist" and the backlash that accompanied it? Or his more recent critique of North Carolina's bathroom bill? Does he have some insight about politics in 2017?
Sort of.
Paisley updates his early aughts hit "Celebrity," a song about reality shows, with a Trump pussy-grabbing joke and follows that up with a bit about the Beauty and the Beast gay controversy and a song about kissing his first cousin. Later he tries to update his set for younger fans with a song about being "ashamed of yourself(ie)."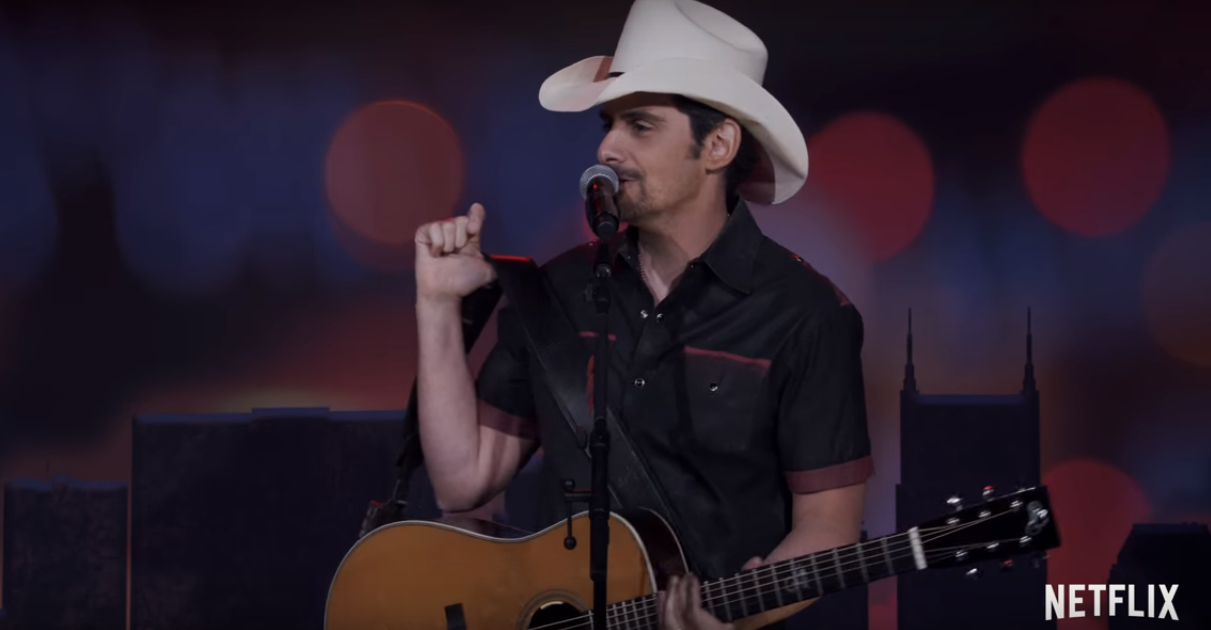 If you're not a Paisley head, some of his jokes might elicit groans. The first 10 minutes or so unfold like a bad open mic, though that might be by design. Paisley has always seemed fairly progressive within a musical genre that at times is not, and he certainly has a unique sense of humor, which comes through in his music—and on tour. But Comedy Rodeo isn't here to be edgy. Filmed in Nashville at the Wild West Comedy Festival earlier this year, the special opens with a David Hasselhoff cameo, as Paisley gets a ride to his show from Knight Rider's KITT.
Why? It's not clear, as it's never brought up again. Apparently Hasselhoff was available.
Paisley finally brings up first comic Nate Bargatze after what feels like forever. Bargatze stars in Netflix's recent The Standups as well, and that special features a much more engaging set. This is obviously a special for Paisley fans, and the jokes are fairly low stakes. John Heffron spends most of his set doing time-tested jokes about arguing with his wife. Sarah Tiana, the lone woman on the bill, is a welcome change of scenery but jokes about being unmarried and loving cake start to lose steam.
Mike E. Winfield, the lone black comedian on the bill, mostly jokes about relationships as well, but at least offers a different viewpoint. He also gives his take on Paisley's "I'm Gonna Miss Her," a song about choosing between a woman or a fish, which Winfield labels "straight gangsta." Jon Reep gets the energy up with some porn jokes, but none of the comics offer particularly revelatory material, and it's a fairly "clean" set.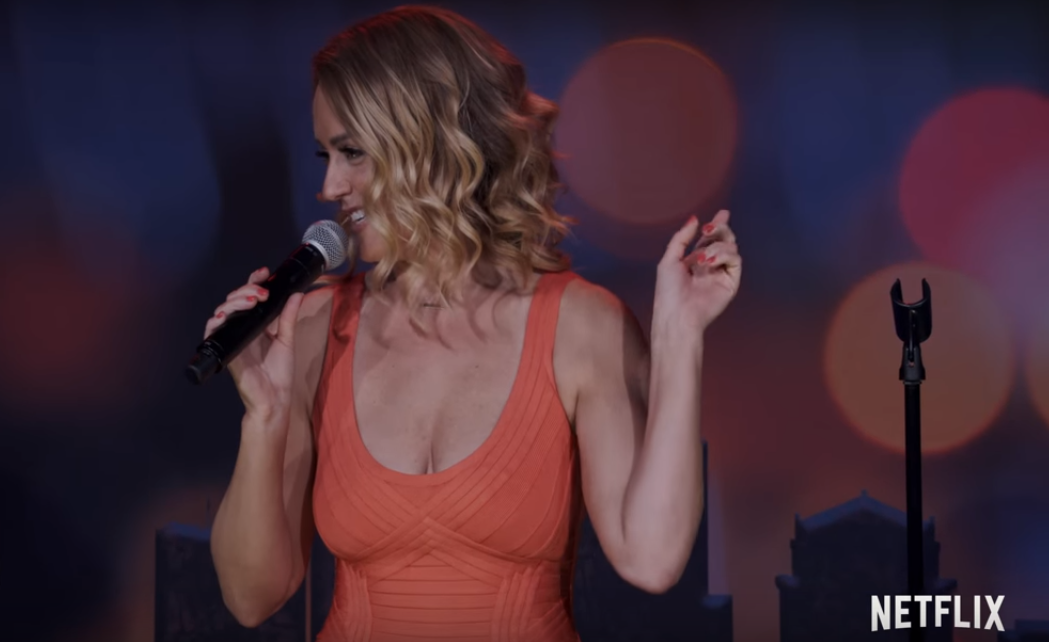 Netflix has been trying out more of the variety-show special: Michael Bolton's Big, Sexy Valentine's Day Special; and A Very Murray Christmas. Bolton's special was a surreal spectacle that pointed out the cheesiness of his music but also brought in a supporting cast and narrative that propped it up, as did A Very Murray Christmas. I wanted Comedy Rodeo to have more of that; Paisley's songs and awkward duets with the comedians feel like they need a buffer.
But Netflix is probably trying to reach a different audience and market, in an attempt to produce a crossover hit. This is one of its most straightforward efforts. If you're not a Paisley fan, however, this special probably won't get you to cross over.