It's been a little more than a decade since the last pandemic hit the United States. 2009's H1N1 outbreak infected 42 to 86 million Americans and impacted even more. According to the CDC, between 8,520 and 17,620 people died of complications from contracting the virus.
The idea of staying inside as much as possible for extended periods may be daunting, but that doesn't mean it has to be boring. Let us help you pass the time with some quality binge-watching.
Netflix
Being stuck inside can make you feel helpless, but nothing builds a person up like education. Why not take some time to brush up on the world of evil, corrupt rich people? Dirty Money is a no-holds-barred documentary series that aims laser focus on one of the worst scandals and financial crimes of the modern era. The series takes on Jared Kushner, payday loans, HSBC, drug cartels, and more. If the Wells Fargo episode doesn't make you want to move your money to a local credit union, nothing will.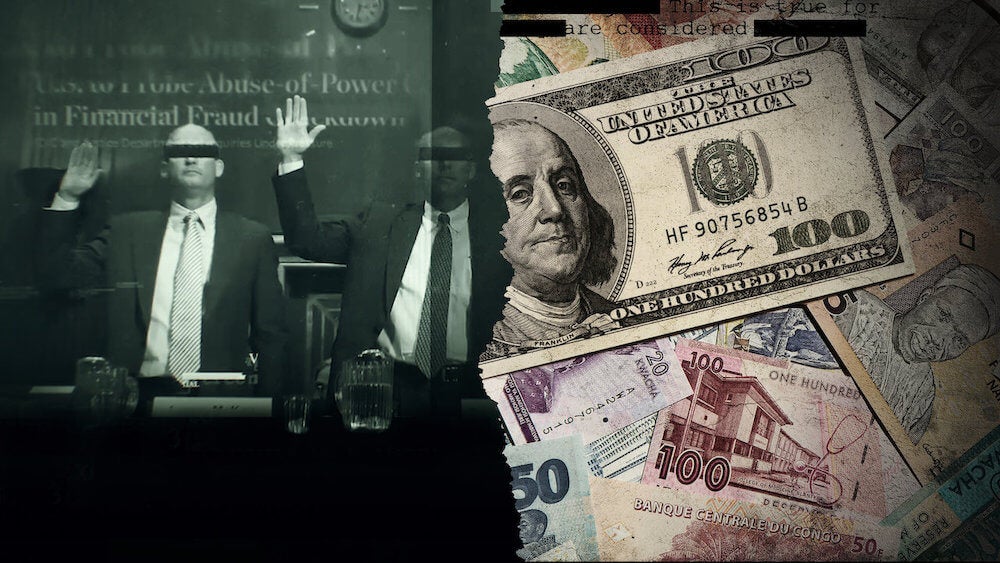 There's something to be said about facing your fears head-on, but you don't have to do it realistically. While you're locked up inside, take a gander at the original pandemic blockbuster, Outbreak. After a monkey infected with a deadly virus is smuggled into the United States, all hell breaks loose and the Army declares martial law in a small California town. Outbreak is a gloriously ridiculous movie about a scary subject, where a nightmarish disease is defeated like it's a perp on CSI. It's okay to laugh in the face of danger, even if just from the safety of your home.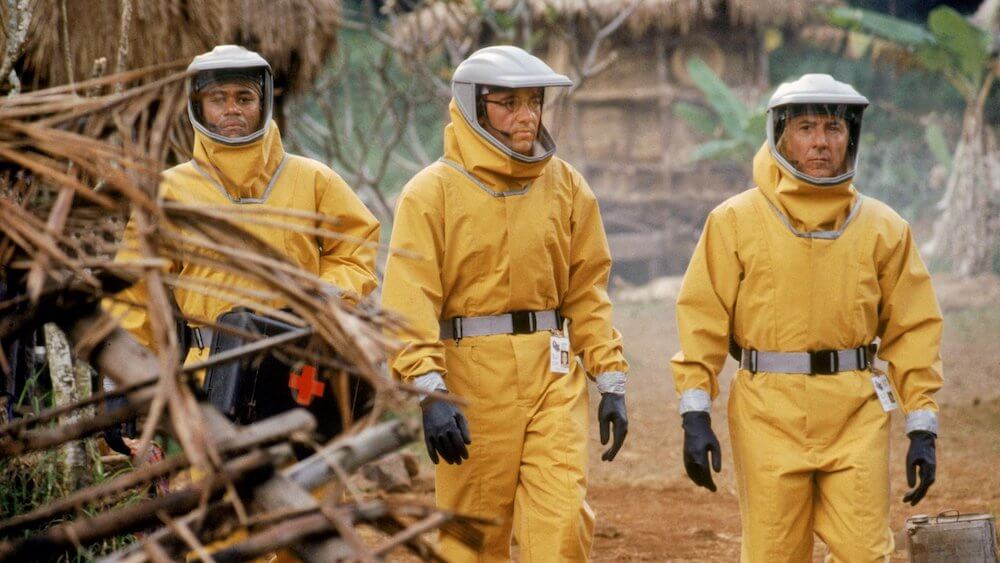 Some readers may find this hard to believe, but there are people out there who have never watched The Office. I know this because up until last year, I was one of them myself. For the naysayers out there, forget how annoying seeing The Office quotes in Tinder profiles can be and give this show a chance. Spanning nine seasons, The Office occasionally feels like sitcom magic, a neverending cascade of laughs that regularly tugs on your heartstrings. Shot as a mockumentary about the employees of a paper company, The Office takes an unassuming premise and uses it to deliver one of the best sitcoms in history.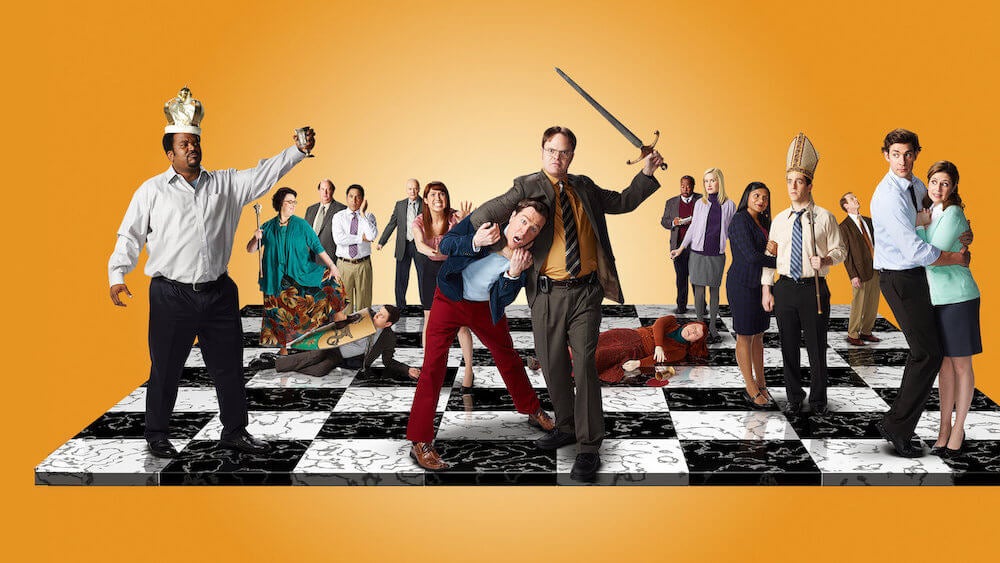 Martin Scorsese's $159 million Mafia epic spans decades, and that's just the runtime. We may be kidding, but that doesn't change the fact that its four-hour length has made it a critically acclaimed film you've got to schedule a time to watch. Now we finally have time to learn what happened to Jimmy Hoffa.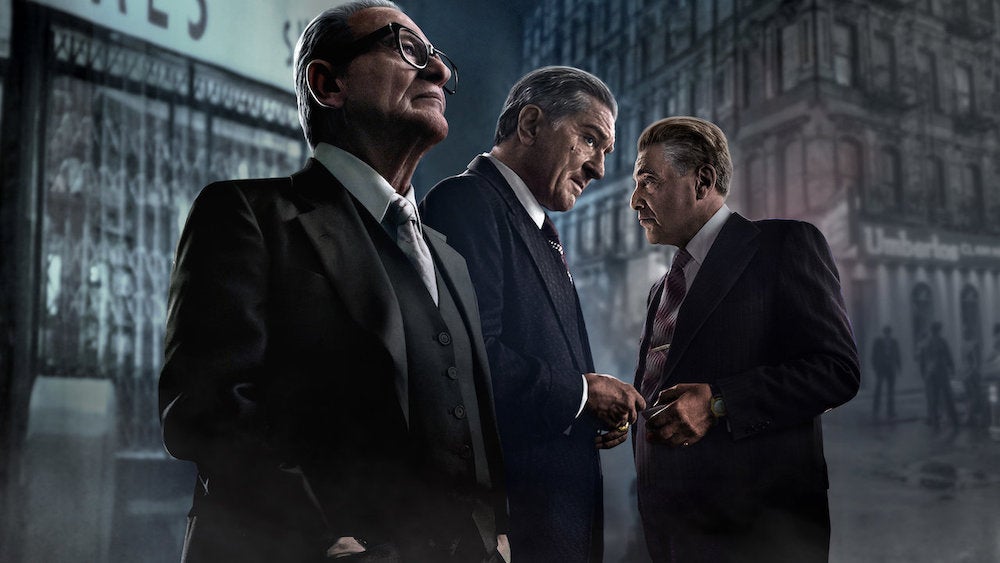 In the era of superhero movies, the old fashioned spectacle of the Indiana Jones series may seem quaint. That is, unless you've seen any of the films recently. Almost 40 years after he first hit theaters, Indiana Jones still gives any of the Avengers a run for their money. Netflix is streaming every single entry in the series right now, making a perfect opportunity for kids of all ages to rediscover the series. Revel in the swashbuckling fantasy action of Raiders of the Lost Ark. Cower along with the horror-influenced thrills of Temple of Doom. Enjoy the greatest Nazi-fighting duo in history with the Last Crusade. And finally, see Indy fight Russia and deal with awkward CGI in Kingdom of the Crystal Skull. We promise that one is better than you remember.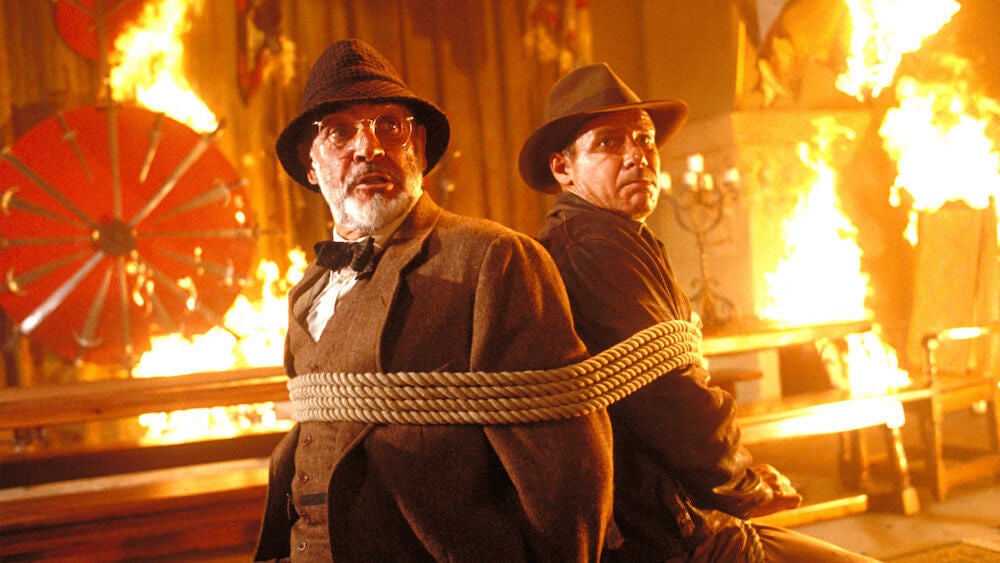 Longing for adventure while you're all cooped up? Enjoy two and a half hours of it in Kevin Costner's thrilling take on Robin Hood. Prince of Thieves has it all. A killer Bryan Adams song ("(Everything I Do) I Do It for You"), incredible performances, and the best action sequences to ever haunt Sherwood Forest. Alan Rickman steals the whole movie as the Sheriff of Nottingham, but the entire cast, from Costner to Morgan Freeman, deserves your praise. While too violent for little kids, Prince of Thieves is a perfect afternoon crowd pleaser.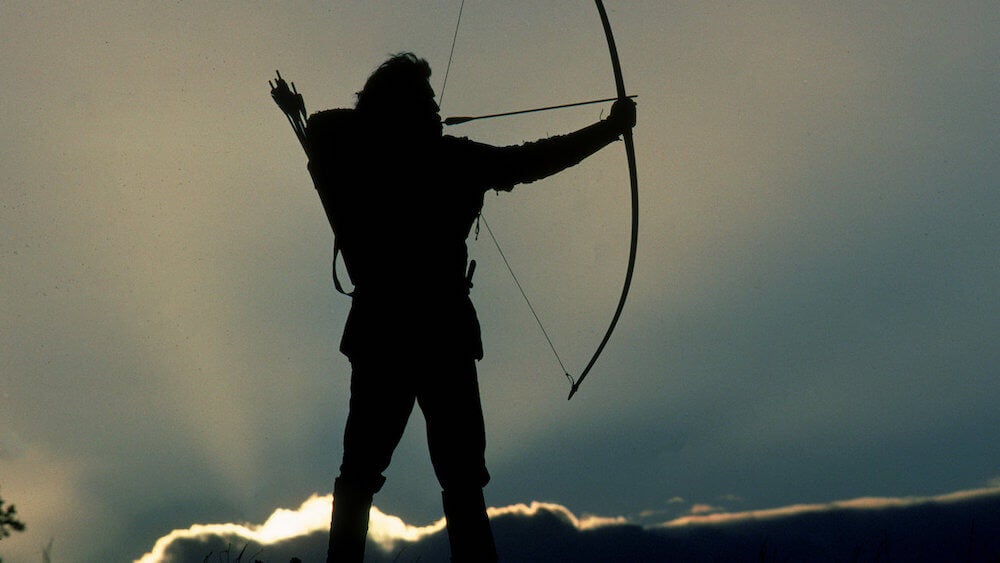 At less than two hours, Groundhog Day may be one of the shortest offerings on this list, but it's easily the funniest. When the days start to run together, and all feel the same, take comfort in watching Bill Murray share your pain. This early '90s classic finds Murray as a smartass TV weatherman who finds himself reliving the same day over and over while reporting a story. Directed by the late great Harold Ramis, Groundhog Day is a masterpiece of family-friendly dark comedy. Snuggle up with Punxsutawney Phil for some much-needed laughs this quarantine season.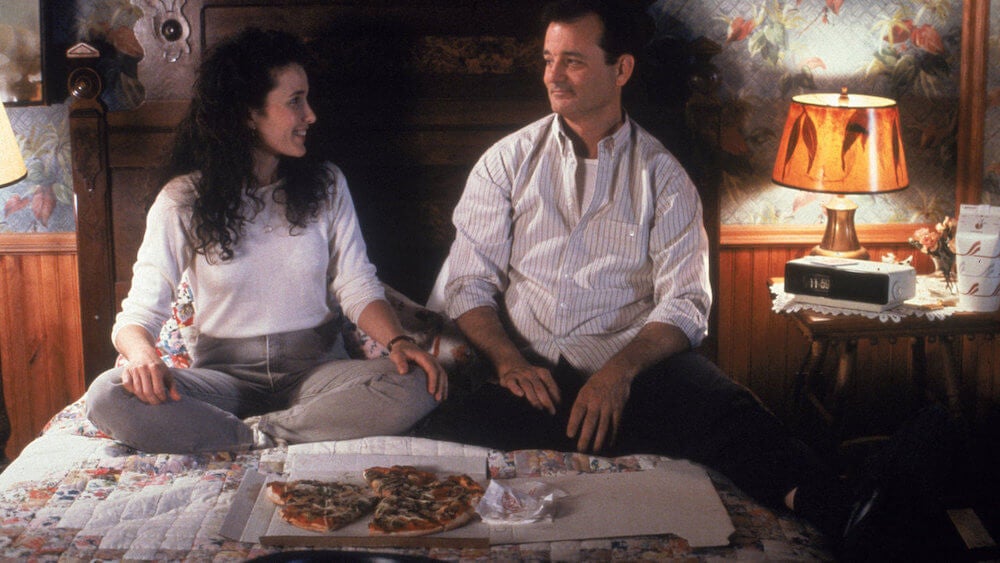 Before Daniel Craig took over as 007, Pierce Brosnan was the deadliest agent at MI6. Throughout four movies — GoldenEye, Tomorrow Never Dies, The World is Not Enough, and Die Another Day — Brosnan brought Bond into the modern world after his stuffy '80s outings. Full of hilariously cheesy one-liners, bombastic action sequences, and gallons of vodka, Brosnan's Bond ranks among the best. These films are particularly entertaining if it's been a long time since you've seen them. The '90s technology alone is worth a few solid laughs.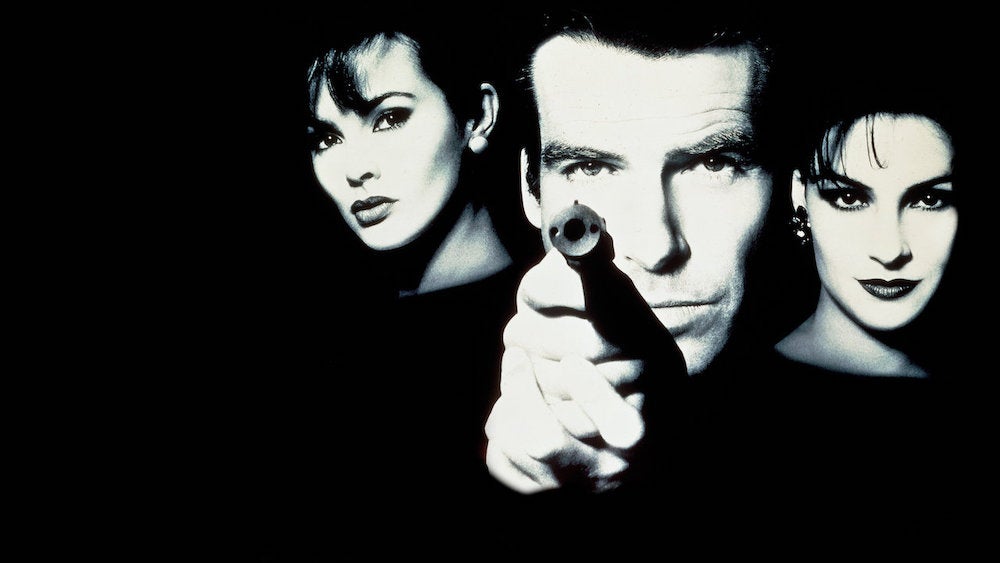 Of all the great shows to binge-watch on Netflix, Grey's Anatomy reigns supreme. This highly addictive medical soap opera has fifteen seasons on Netflix with 342 hour-long episodes. Over the years, the doctors of Seattle Grace's residency program have faced a host of obstacles: Mass shooters, makeshift explosives, plane crashes, and the abject horror of realizing you slept with your teacher. Now you've got time to experience it all for the first time, or maybe pick back up where you once left off. It also has one of the most diverse casts on TV. Just be prepared for regular realistic scenes of gruesome surgery full of witty banter.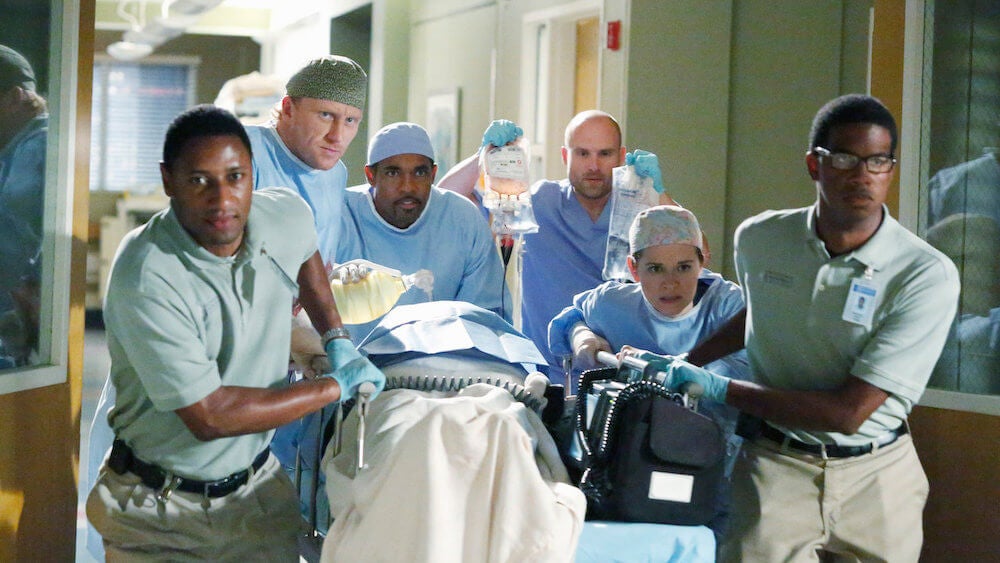 In the realm of science fiction, few names are as revered as Star Trek. Emphasizing exploration, diplomacy, and science before laser battles, Star Trek treated space travel with a seriousness other sci-fi often lacked. There are still countless firefights, space battles, and colorful aliens species; you just get to see what they think before the fighting starts. Netflix has the first four Star Trek series streaming, from the original '60s shows through Enterprise. The original Star Trek and Next Generation have been lovingly remastered in high definition, bringing them into the modern era. However, the hidden gem in the collection is Deep Space Nine, a dark political drama set on the edge of the galaxy.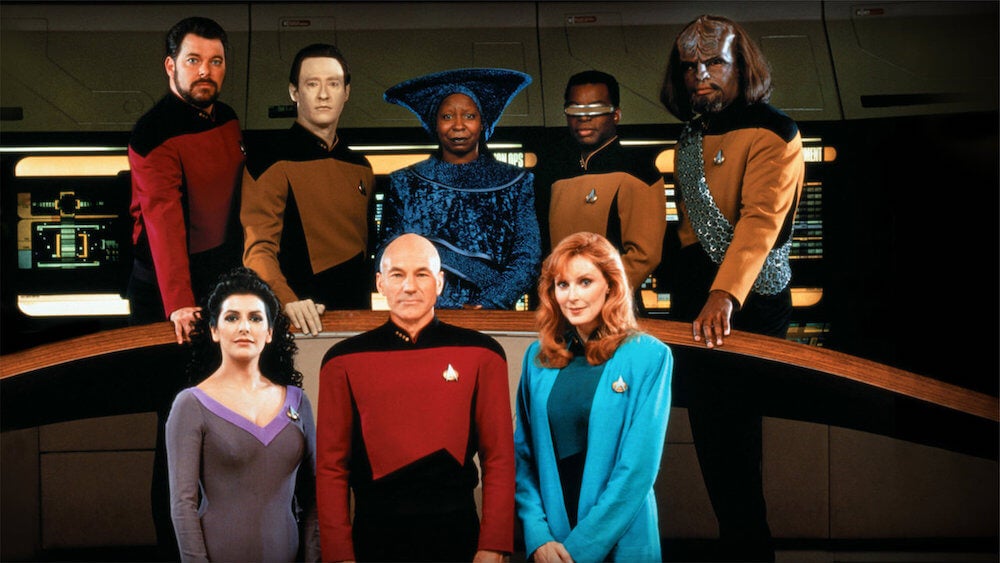 ---
Hulu 
Everyone could use some cheering up during social distancing. May we suggest spending some time with the Belchers? Bob's Burgers is Fox's animated hit about two blue-collar parents raising their kids above their burger shop. Its simple premise hides a wickedly smart comedy that rides a line between lovable innocence and hilarious outrageousness. Featuring the voice talent of H. Jon Benjamin, Dan Mintz, Eugene Mirman, Kristen Schaal, Kevin Kline, and a host of cameos, the cast is comedy royalty. When times are dark, Bob's Burgers is the perfect combination of heart and lowbrow laughs.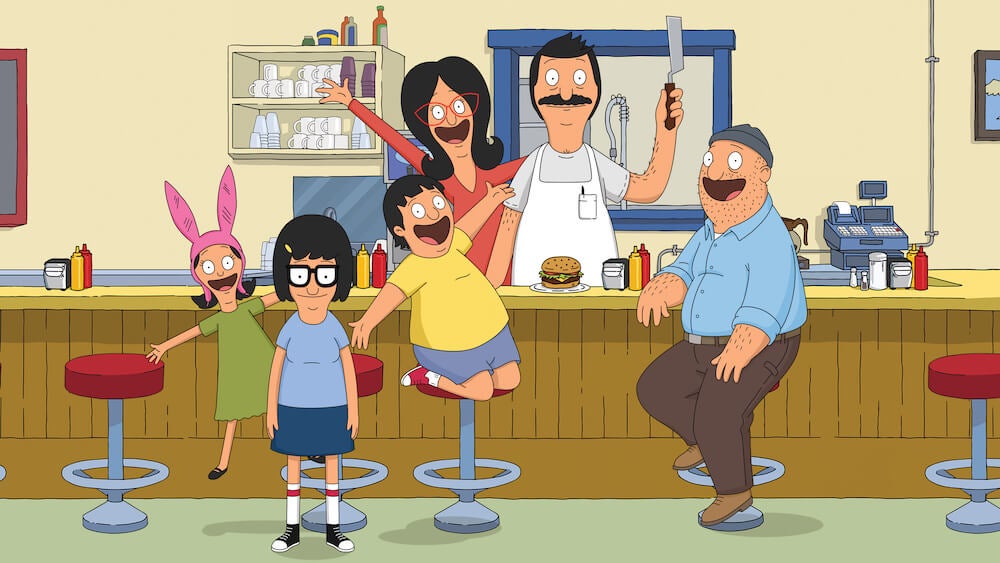 Sometimes the hardest part of isolation is the sameness. You may be stuck in one place, but you can still explore the world by proxy. Andrew Zimmern's Bizarre Foods is a globe-trotting educational series about food customs from around the world. Earnestly embracing even the most extreme foods, Zimmern teaches viewers the importance of expanding their horizons. Who knows? Maybe you'll discover a new cooking technique that will help you spice up your 18th pot of rice and beans.
Laughter is the best medicine for everything, but medical problems and the officers of Brooklyn Nine-Nine are ready to help. Lead by Andy Samberg, the shows all-star cast is a comedy who's-who, including Terry Crews, Chelsea Peretti, Andre Braugher, and Joe Lo Truglio. More importantly, at a time when it feels like our institutions might be failing us, there's an odd sort of comfort they bring. This show is so good, NBC picked it up after Fox canceled the series and fans expressed their dismay. Enjoy the first six seasons on Hulu.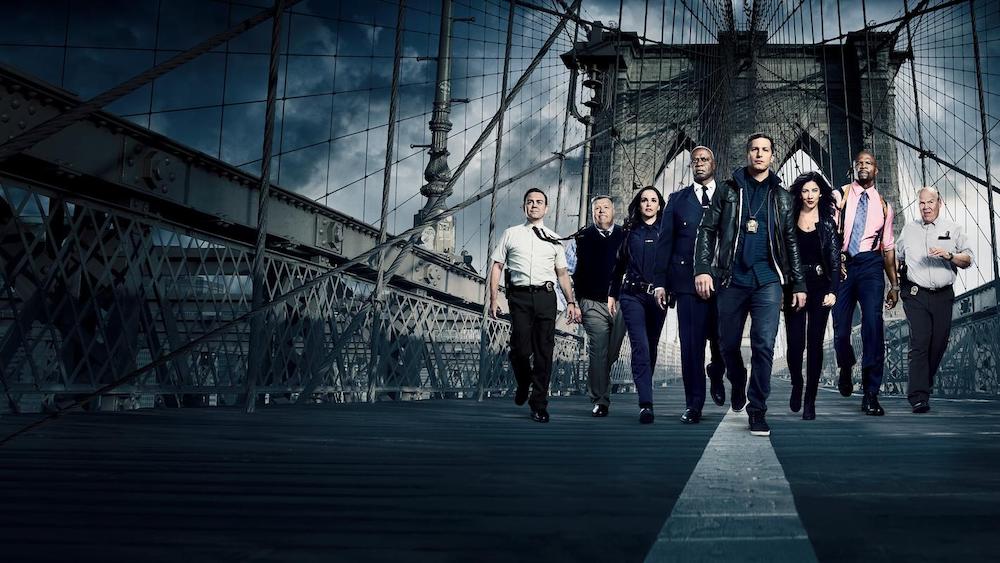 Key and Peele got their start on Mad TV, but the show Key & Peele made them an American institution. Relive the magic with every single episode of the hit sketch comedy series on Hulu. Whether you're reliving an old favorite like "I said…" or "Gremlins 2 Pitch Meeting" or discovering it for the first time, Key & Peele will be a welcome source of laughter after being stuck inside.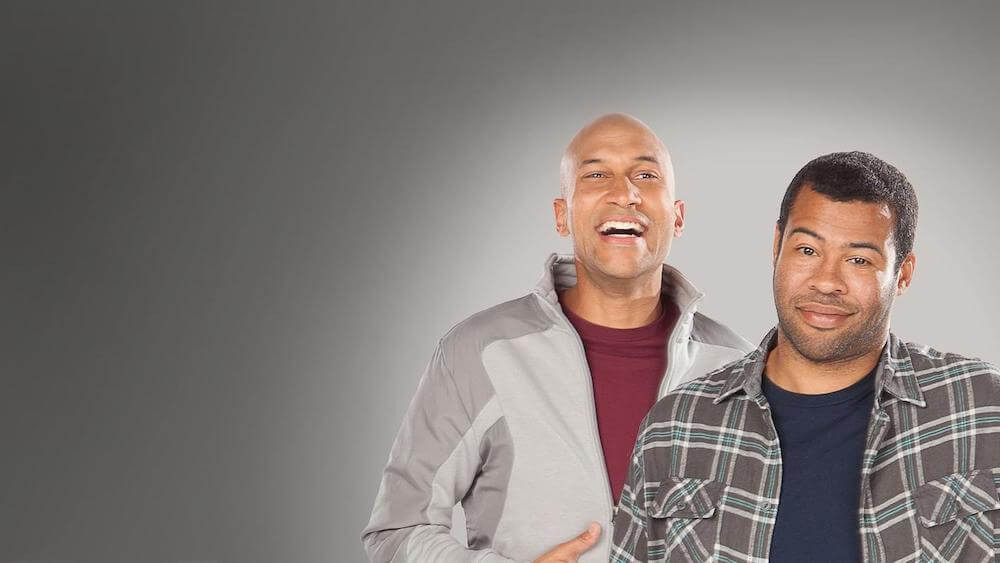 Isolation can make you forget about all the parts of humanity you genuinely love. Nathan For You is there to help you remember. This brutally funny yet oddly aspirational documentary-reality show finds comedian Nathan Fielder trying to use his business degree to help entrepreneurs. Using increasingly absurd methods, Fielder draws in new business, while often revealing hysterical truths about modern society. The series final, a feature-length episode about a Bill Gates impersonator with a secret, will haunt you long after you watch it.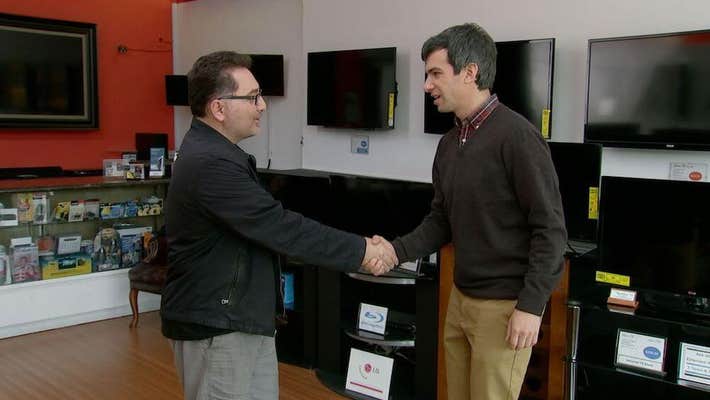 The Coen Brothers' 1996 sleeper hit Fargo is a classic of black comedy, a bloodsoaked Midwestern crime story who's ordinary characters add a layer of humanity to an otherwise unbearably dark tale. It's not the sort of thing you'd base a TV show on, yet Noah Hawley has turned it into the inspiration for one of FX's best series. Set within the same world as Fargo, but featuring none of the same characters, the series strikes a careful tone. Respectful of both the world and humor of the film, Fargo turns a cult classic movie into an undeniable TV playground. That they brought together a cast featuring Billy Bob Thornton, Colin Hanks, Martin Freeman, Kirsten Dunst, Jesse Plemons, and Ted Danson is just icing on the cake.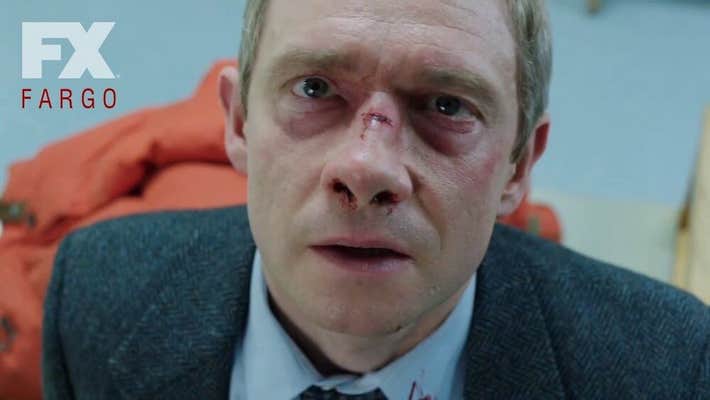 In the realm of crowd-pleasing, binge-worthy TV, Justified may be the most neglected. Timothy Olyphant stars as Deputy U.S. Marshal Raylan Givens, who finds himself sent back to his home town in Kentucky after a shooting goes wrong. Diving back into the crime-filled world of the hills, Givens tackles neo-Nazis, bootleggers, and the mob with his trusty Stetson hat. Olyphant is a revelation, but his foil Boyd Crowder, a born-again neo-Nazi played by Walton Goggins, is just as captivating. But the real star is the world-building; over six seasons, the language, places, and people of Harlan Country, KY becomes its own character. Our only complaint is that it ends.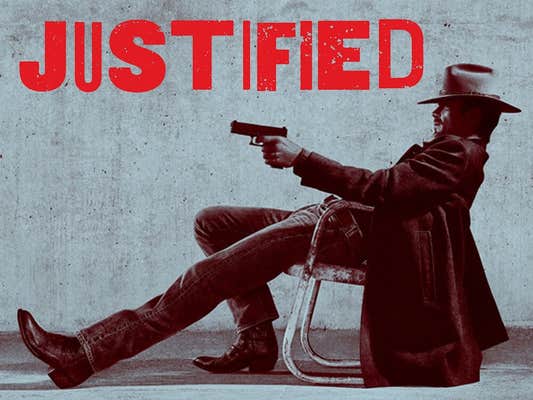 Atlanta one of the biggest cities for music in America, a hotbed of art with hip-hop running through its veins. For every star, there are hundreds of others looking to make it big, and Donald Glover explores this concept as the star, principal writer, and executive producer of this FX hit. Alfred Miles is a young rapper stuck between building a career, earning a living, and not getting caught up in unmanageable trouble. Set aside any preconceived notions you may have about what a hip-hop show is about. This Golden Globe-winning comedy series isn't about excess, but revels in the existential struggles of everyday life. Police brutality, being a young father, mental illness, social media trolling, and even Juneteeth serve as fertile grounds for episodes in this acclaimed show.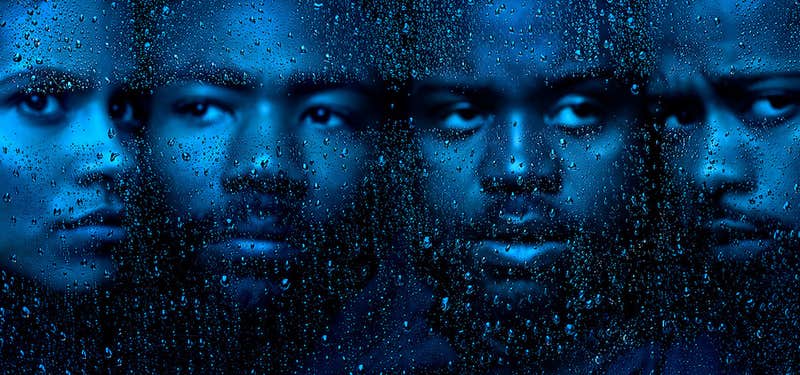 The magical, manic Canadian absurdity of Letterkenny can be a lot to take in, thanks to its hilariously impenetrable slang and absurd humor. Watching one or two episodes, it can be easy to miss just what makes this million-riff-a minute Canuck sitcom about a town of hicks just so unique. But when binge-watched, Letterkenny quickly becomes almost infectious, thanks to its hyper quotable slang and madcap pacing.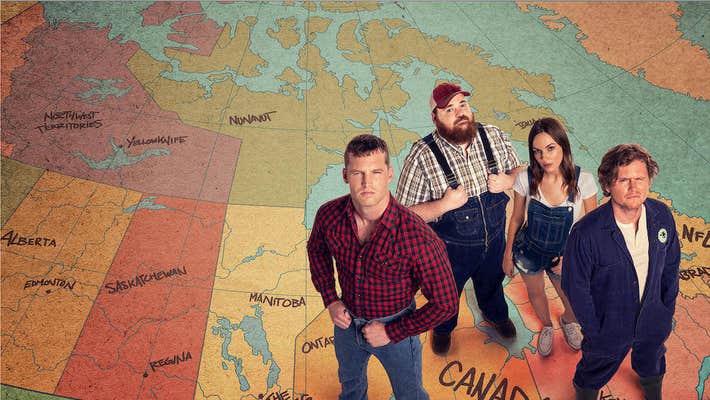 When Friends left Netflix, there was much sorrow and gnashing of teeth from fans of sitcom binge-watching. What those people didn't know is they would have watched the original Friends over on Hulu. Living Single, a 1993 Fox sitcom, will have an instantly familiar premise to anyone who's visited Central Perk: Six friends share their professional and personal lives while living in a New York apartment building. There are just two differences, Living Single came out a year earlier, and its cast was black. Thanks to the likes of Queen Latifah, Kim Coles, T.C. Carson, and John Henton, Living Single has aged beautifully. But it's historical importance also makes it worth checking out, even if you already fell in love with its clone.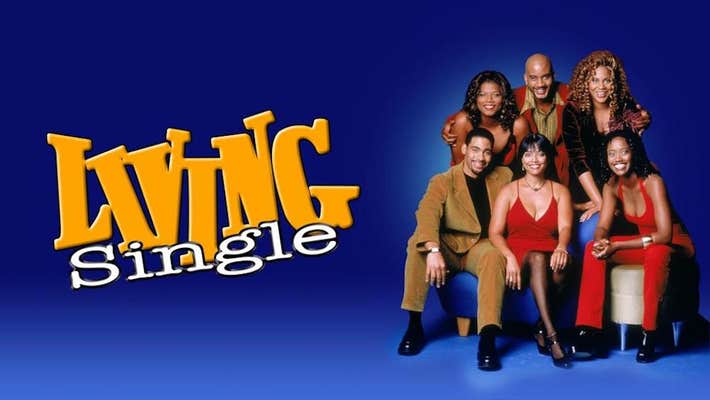 ---
Amazon Prime 
In times of incredible stress, it's essential to make space for silliness. May we humbly suggest turning to Mr. Bean when you need a silly laugh. Rowan Atkinson's well-meaning mute screwball has been delighting audiences for three decades add counting with his award-winning comedy series. Whether he's screwing up a math event, going to the dentist, or using his car to jump-start a dying man's heart, Bean's every action end in reliably sidesplitting chaos.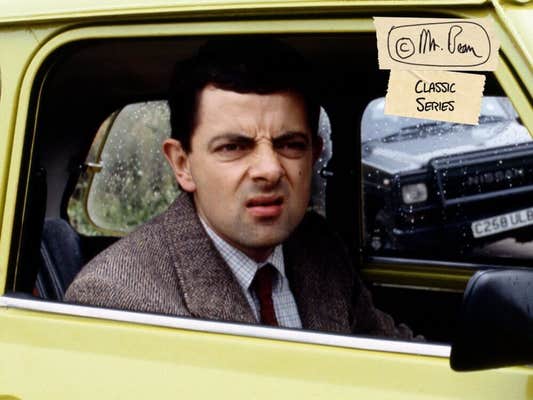 Living two decades into the era of premiere TV has left audiences a little spoiled. We're used to deep winding plots that span whole seasons. We're used to gritty tales that blur the lines between what you see at home and in theaters. Even if you've binged every new hit that's come along in the past few years, there's still room for The Sopranos. The Sopranos kickstarted a revolution in TV, creating a creative arms race as shows strove to live up to the HBO mob hit. Now you have time to stream all 86 episodes of the show that made HBO the go-to destination on Sunday nights. If you've never seen it, you're in for a treat, but even revisiting viewers will find new things to love in this undeniable, often horrific, TV classic.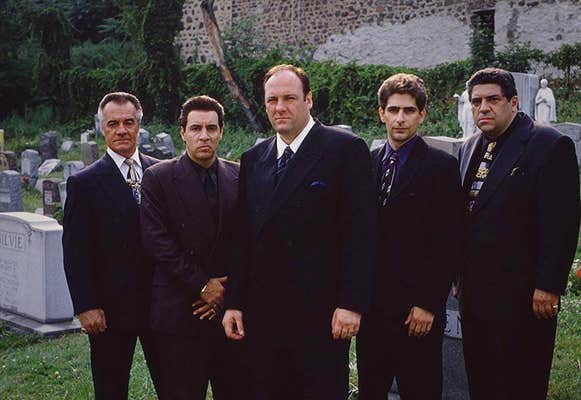 There's an old curse that says, "May you live in interesting times," and the 1910s is the sort of decade they were talking about. Downtown Abbey follows the Crawley family, a once-powerful British family whose future is in question. Opening with the sinking of the Titanic and moving through the nightmare of World War I, you might think Downton Abbey is an action-packed drama. Instead, it's about the lives that continue in the face of a changing world, full of love, broken hearts, tragedy, and odd hope. If you've never given British TV a shot, here's your time to try.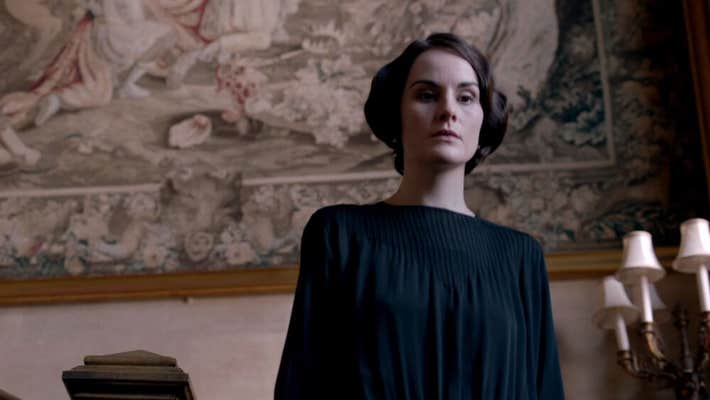 Hundreds of years in the future, humanity has colonized space at a terrible cost. Humanity is splintered, torn between three governing powers; the Outer Planets Alliance, the Martian Congressional Republic, and the United Nations of Earth. As tensions between the United Nations and Mars sour, a detective is sent off to find a missing woman with ramifications that span the stars. The Expanse is a perfect series for binge-watching, a compounding story that builds off each season with highly addictive results. If you love sci-fi, but long for grounded adult stories, The Expanse will be a dear friend during this period of social distancing.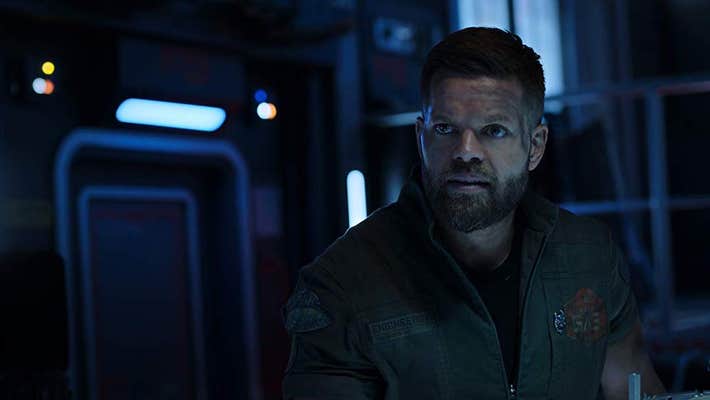 Movie adaptations of children's games don't have an excellent track record in cinema history, but Clue is a staggering exception. Mrs. Peacock, Miss Scarlet, Mr. Green, Professor Plum, Mrs. White, and Col. Mustard are summoned to the home of Mr. Boddy for dinner. After Boddy threatens to blackmail the entire party, he turns up dead. Who killed Mr. Boddy? Find out in this hilarious comedy classic starring Madeline Kahn, Christopher Lloyd, Tim Curry, and Lee Ving from California hardcore punk band Fear.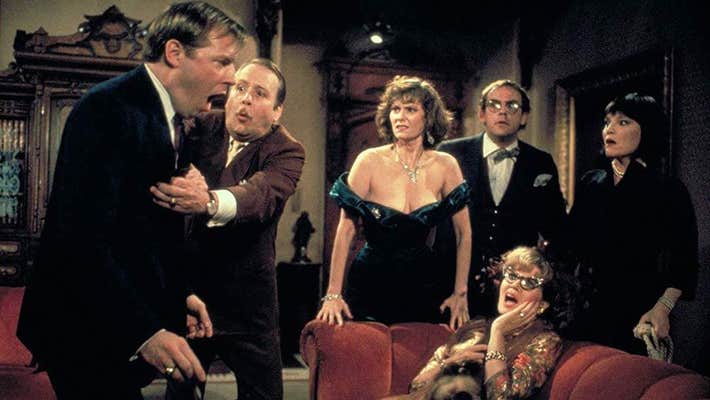 Jessica Fletcher never thought she'd make a living as a writer, but her second career as a detective was an even bigger surprise. Murder, She Wrote was one of the most popular shows on TV across two separate decades. Looking back with fresh eyes, it still holds up in part due to the series sharp writing and Angela Lansbury's tour de force performance as Fletcher. But what makes watching it on Amazon a treat is the remastered picture, offering a beautiful HD presentation that makes it feel brand new. With 12 seasons to consume, you won't be bored for a long time.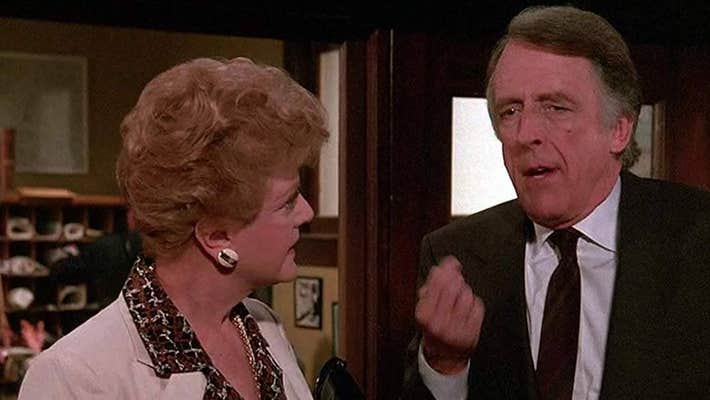 Children of the '80s may remember Robotech as their first taste of anime, a Saturday morning curiosity years before its time. To most people, however, it's a footnote in pop culture history. In reality, Robotech is something more, an Americanized combination of three different anime series that was turned into one cohesive series. When a massive alien ship crash lands on Earth, the world joins together to study the phenomenon, but the time of peace is short-lived, as a new threat comes from the stars. Robotech may be kid-friendly, but it's decidedly adult, a show where death is permanent, and war has consequences lasting beyond each incredible space battle and robot fight. To get the full effect, watch the series in the proper order: Macross, Masters Saga, then New Generation.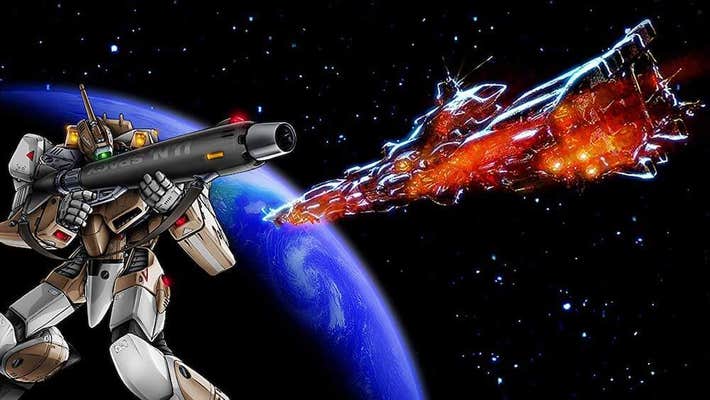 Dr. House is many things: A brutal misanthrope, an angry addict, a cruel teacher, and, more importantly, a brilliant doctor. This beloved Fox series ran for eight seasons, most of them featuring a "case-of-the-week"-style story. Each episode finds House and the students of Princeton-Plainsboro Teaching Hospital setting out to solve unthinkable medical mysteries. While it's often scientifically ridiculous, House is undeniably addictive. And when you're worried about a deadly virus, the idea that a mad scientist might find a cure someday is oddly comforting.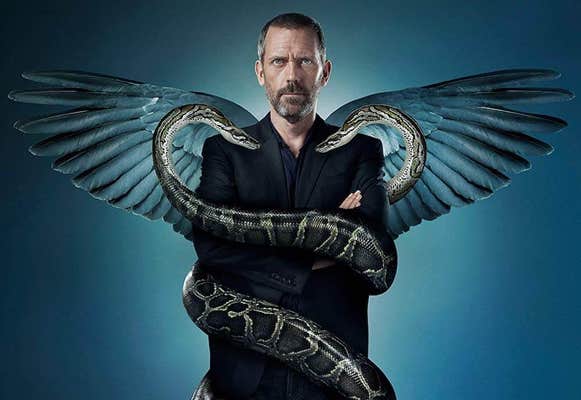 Years before cable became the destination for prestige shows, prime-time broadcast TV reigned supreme. Yet, for all its power, the shows were often safe and predictable. NYPD Blue helped kick in the door on adult content on network TV with its gritty, boundary-pushing, depiction of the lives of New York cops. While the show's legacy often focuses on its fights with the censors over violence, language, and even nudity, NYPD Blue is more than adult content. It explored topics ranging from the trauma of police work, alcoholism, and police brutality in ways never before seen on TV. The result was a record number of fines for indecency, and an enduring TV classic. It doesn't matter if you're stuck inside for months, there are over 170 hours of police drama waiting for you.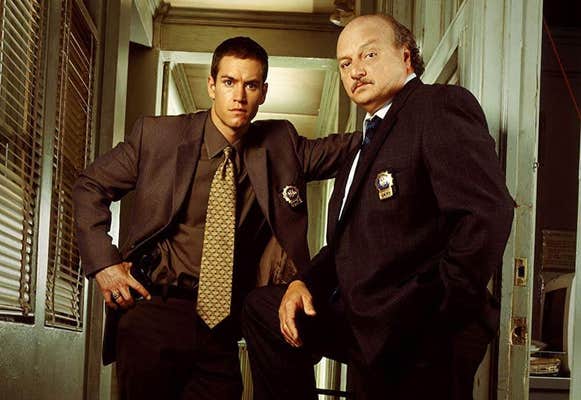 Once you've worked your way through the original Star Trek TV series on Netflix, head over to Amazon Prime to check out the films. You can watch the entire original film series, covering both Star Trek and Star Trek: The Next Generation. In keeping with the full range of genres and themes explored on the show, no one Star Trek movie is alike. The first entry is a slow psychedelic space opera. Part II, The Wrath of Khan, is a savage war movie about revenge and terrorism. Looking for comedy? Check out The Voyage Home, a hilarious environmental action-comedy about time travel and whales. However, the real stars of the series are Part IV: The Undiscovered Country and First Contact. Go into them unaware, and prepare yourself for two of the finest sci-fi adventures of your life.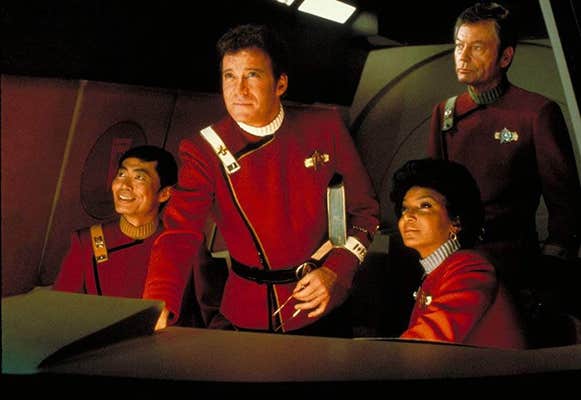 The Daily Dot may receive a payment in connection with purchases of products or services featured in this article. Click here to learn more.