Community made it to the super-senior status before getting expelled from the TV schedule. But now that its run is complete, it's time to revisit the best Community episodes on Hulu and Netflix.
The cult comedy from Dan Harmon, which ran from 2009 to 2015, seems like your average sitcom at first glance. Hotshot lawyer Jeff Winger (Joel McHale) is forced to go to college after it's discovered that he lied about having a law degree. At Greendale Community College, he joins a study group with Britta Perry (Gillian Jacobs), Annie Edison (Alison Brie), Troy Barnes (Donald Glover), Abed Nadir (Danny Pudi), Shirley Bennett (Yvette Nicole Brown), and Pierce Hawthorne (Chevy Chase), who become something like a found family who really knows to push each other's buttons. And while it does lean into some sitcom tropes, it turned into something more clever and more heartfelt than people expected.
It earned the praise of both fans and critics alike and the rallying cry of "six seasons and a movie" based on a throwaway gag. But in summer 2020, "Advanced Dungeons & Dragons" (a fan-favorite that aired in the show's second season) was removed from Hulu and Netflix over its use of blackface. It was one of many TV shows—and one of several that aired on NBC in the 2000s—to do so amid Hollywood's confrontation of its past depictions of racist storytelling. However, many criticized the move, calling it an attempt for showrunners and networks to erase its own racist past instead of acknowledging it.
Yet for all of its parodies, character depth, and humor, Community never caught on with viewers while it aired. After barely floating through tough rating competition for years, Harmon's firing and rehire, and the fourth season "gas leak," NBC finally canceled it after five seasons; Yahoo! Screen eventually resurrected it, bringing a sixth (and final) season to the masses. While it's been streaming on Hulu for years, its arrival on Netflix gave the series new life.
The Best Community Episodes: Season 1
Episode 21: "Contemporary American Poultry"
No matter the situation, Abed uses pop culture to make real-life more relatable to him. So when the study group placed him inside the cafeteria kitchens to get them more chicken fingers (aka the best food offered at Greendale), he quickly turned it into a Mafia-esque operation straight out of Goodfellas. Instead of drugs, it was fried poultry, and the study group was at the top of the food chain. And when Abed felt that everyone was taking him for granted, he taught them a lesson about respect with a montage complete with "Layla (Piano Exit)" playing in the background.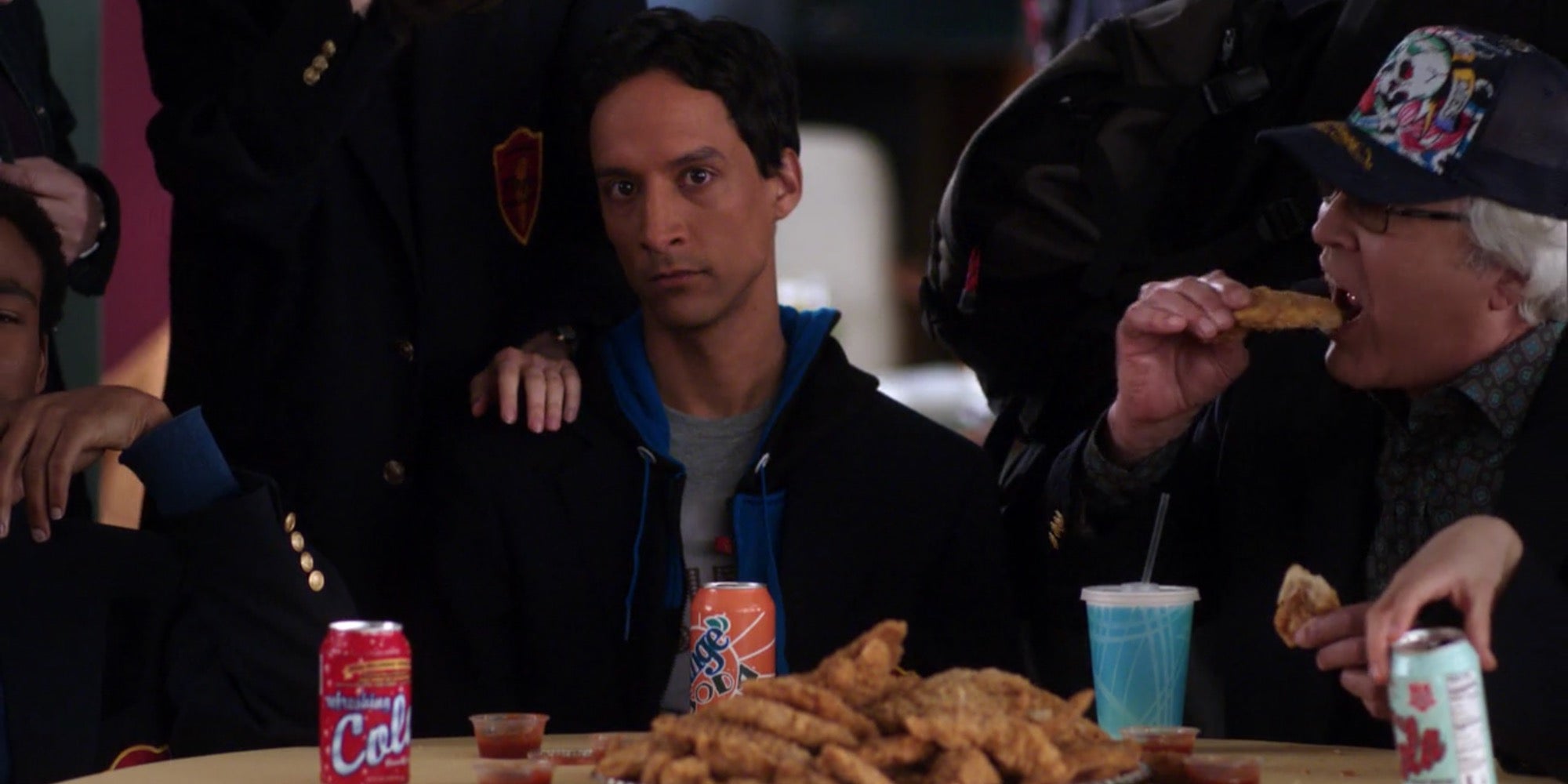 Episode 23: "Modern Warfare"
A friendly game of Paintball Assassin quickly turns nasty when priority registration is on the line in a parody of action films. It has everything: slow-motion explosions, sexual tension, friends turning against friends, teamwork, and plenty of kill shots and death scenes as Jeff accepts the utter silliness of the situation. We have no idea how Dean Craig Pelton (Jim Rash) thought this wouldn't turn into a disaster, but we're all the better for it.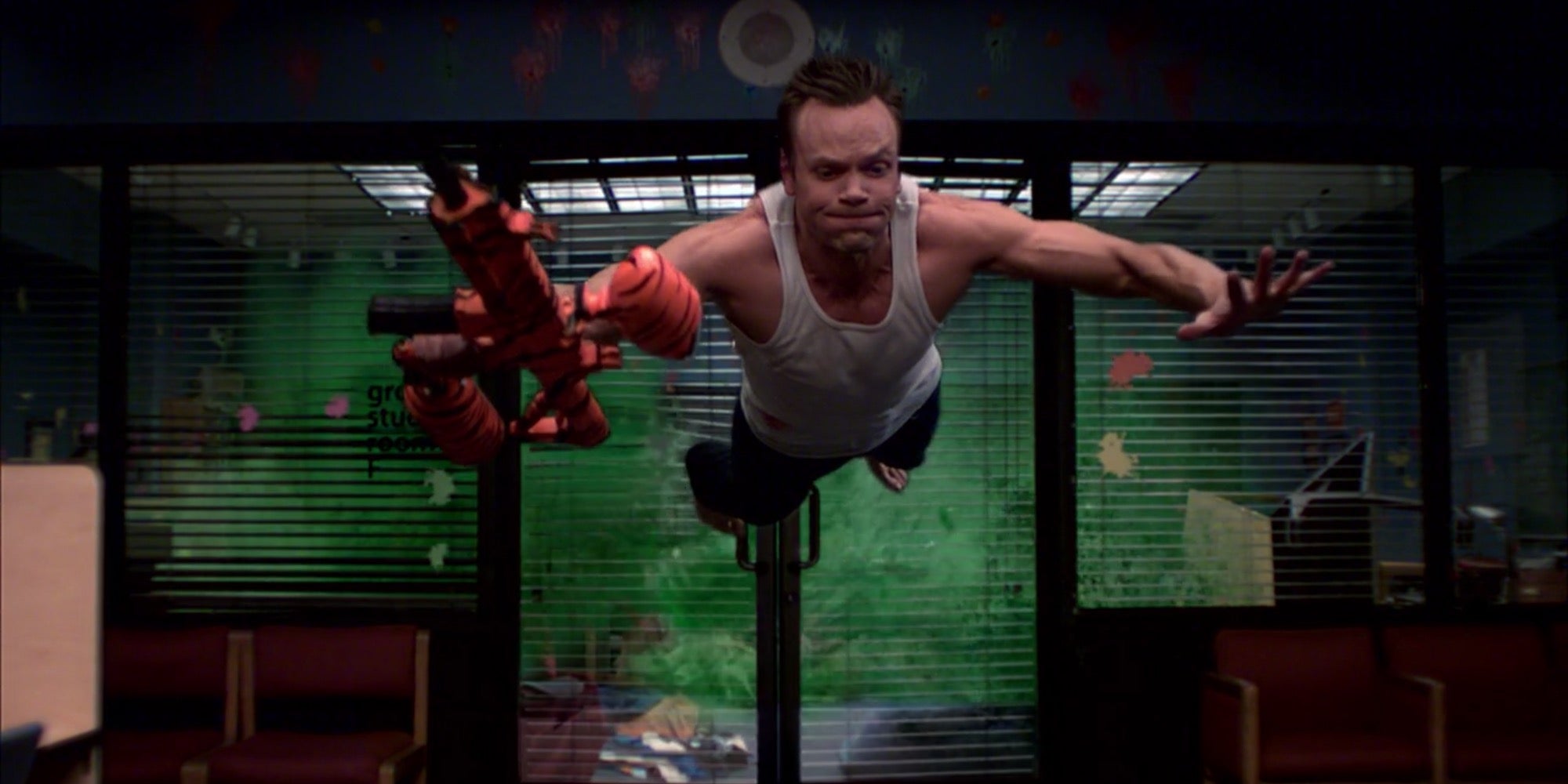 The Best Community Episodes: Season 2
Episode 8: "Cooperative Calligraphy"
While "Modern Warfare" expanded its story to the entire campus, "Cooperative Calligraphy" does the complete opposite. As one of TV's "bottle episodes," it's set almost entirely in the room that the study group frequents; naturally, Abed called their predicament a bottle episode. As they're literally locked in the room until they find Annie's missing pen, it easily brings out the best and worst in them.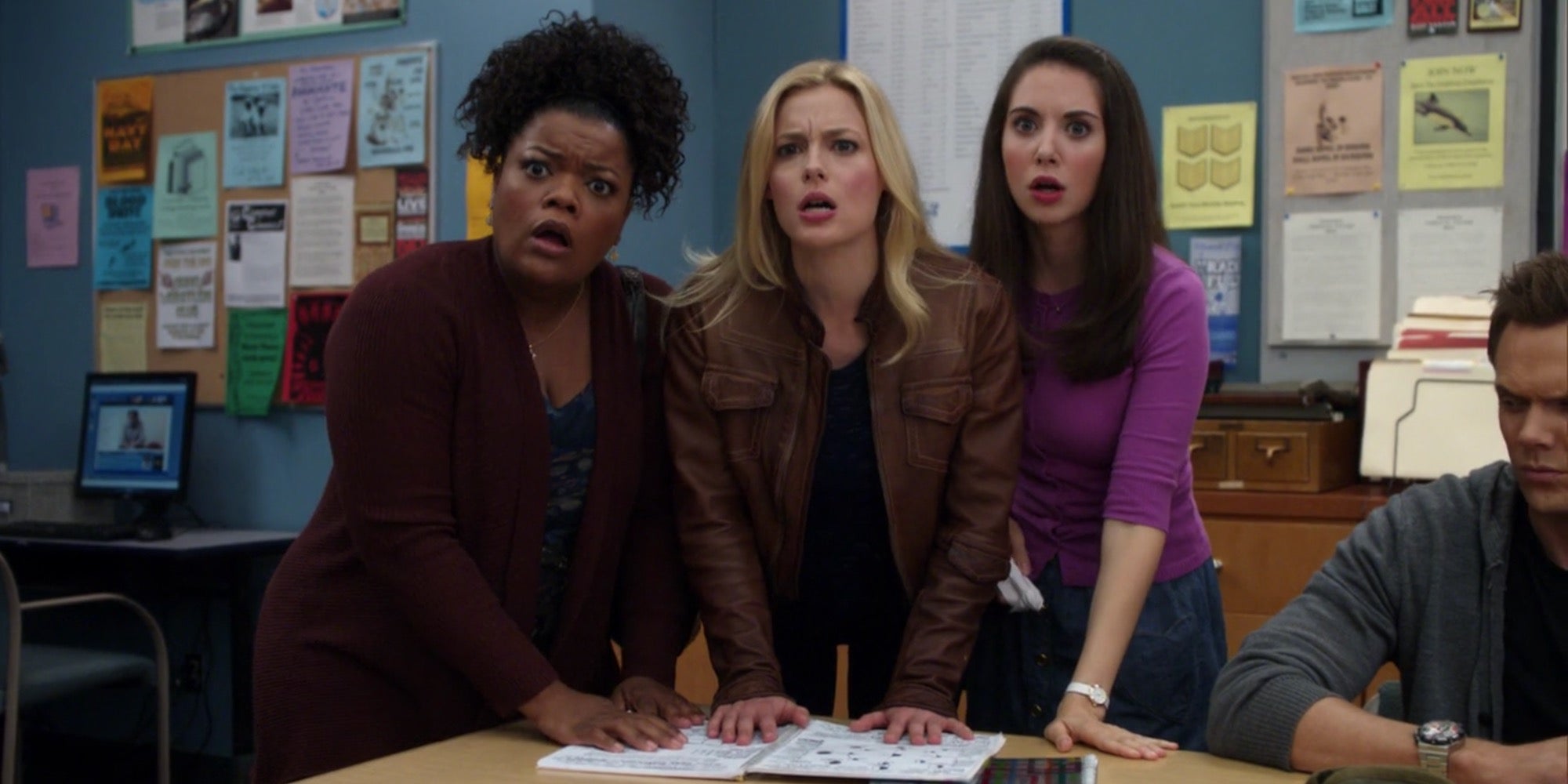 Episode 11: "Abed's Uncontrollable Christmas"
Abed thrusts the entire study group into a Rankin/Bass-style Christmas special, using it as a means to discover the meaning of Christmas. Everyone else, who's worried about Abed's well-being, takes the opportunity to turn that journey into a group therapy session. (And yes, there are several songs.)
Episode 15: "Intermediate Documentary Filmmaking"
After an overdose, Pierce gathers his friends to give them meaningful items and pieces of advice, all of which are filmed documentary-style by Abed. But, as the episode eventually reveals, Pierce is not only faking that he's dying, he set the entire thing up to psychologically torture the study group.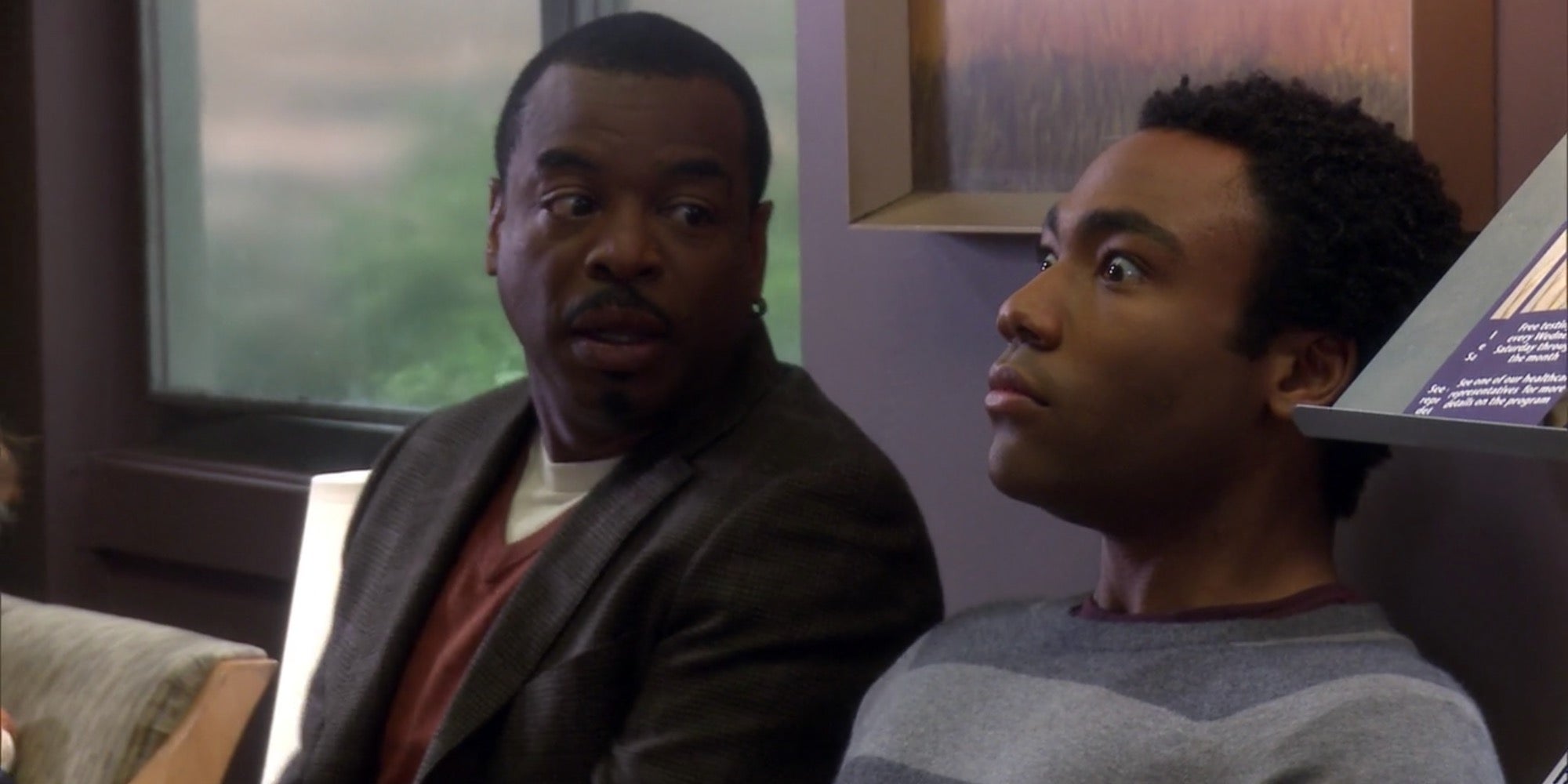 Episode 18: "Critical Film Studies"
The study group rented out a restaurant for Abed's birthday and dressed up as characters from Pulp Fiction, so on the surface, it looks just like another pop-culture reference-filled episode. But it's the private dinner between Abed and Jeff that takes precedence, resulting in an entirely different homage. They're two characters who often butt heads, but they've never been more real, even if they are reenacting My Dinner With Andre while they do it.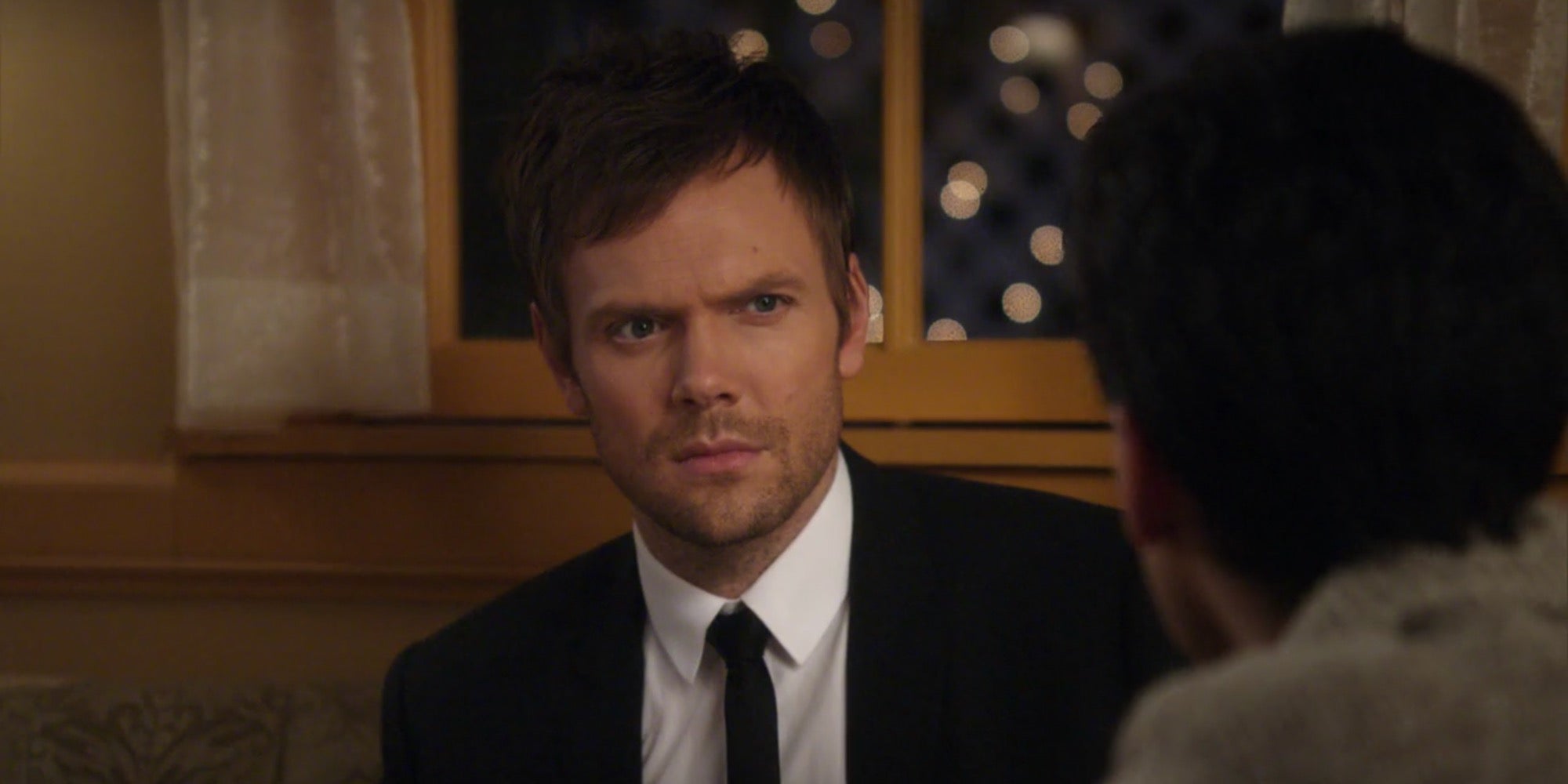 Episodes 22 and 23: "A Fistful of Paintballs" and "For a Few Paintballs More"
Another paintball episode? Really? Yes. The two-parter at the end of Community's second season risked retreading familiar territory, but with the grand prize set at $100,000, the stakes are even higher. It lets Annie, Britta, and Shirley call the shots over some of the usual heroes. But something about it doesn't feel right, even after the school gets trashed again, and what starts as a take on spaghetti Westerns turns into a full-on Star Wars homage as Greendale unites to fight City College. It's a hellhole, but only they get to trash it.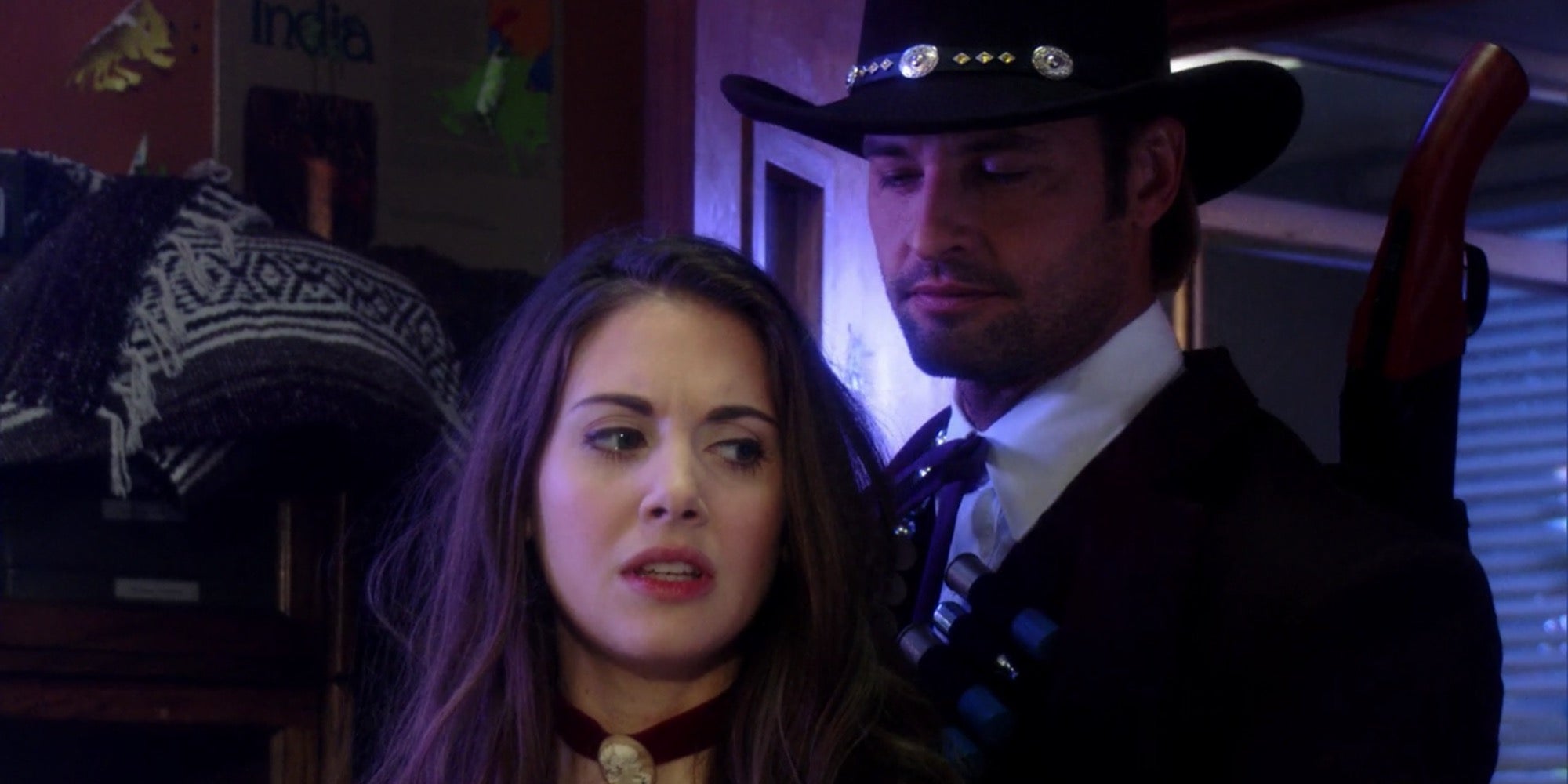 The Best Community Episodes: Season 3
Episode 4: "Remedial Chaos Theory"
An episode with a simple concept, a debate over who should grab the pizza at Troy and Abed's apartment, turns into one of Community's most complex episodes as soon as Abed utters the words, "Just so you know, Jeff, you are now creating six different timelines." We watch the same scene play out over and over, but with someone different going to grab pizza each time; it shakes up the dynamic: Depending on who goes out to get the pizza, what happens next ranges from completely ordinary snark to creating what would end up be the most ubiquitous image of the series: The creation of the Darkest Timeline—and the source of its most famous meme and GIF.
Episode 8: "Documentary Filmmaking: Redux"
Is this episode art or madness? In reality, it's probably both as Dean Pelton is charged with filming a new Greendale commercial. He manages to get proud alumnus Luis Guzman to do a part, but what should be a two-day shoot turns into a disaster zone rife with problems while amateur documentarian Abed films the whole thing and struggles to stay objective while pretty much everyone else around him loses it.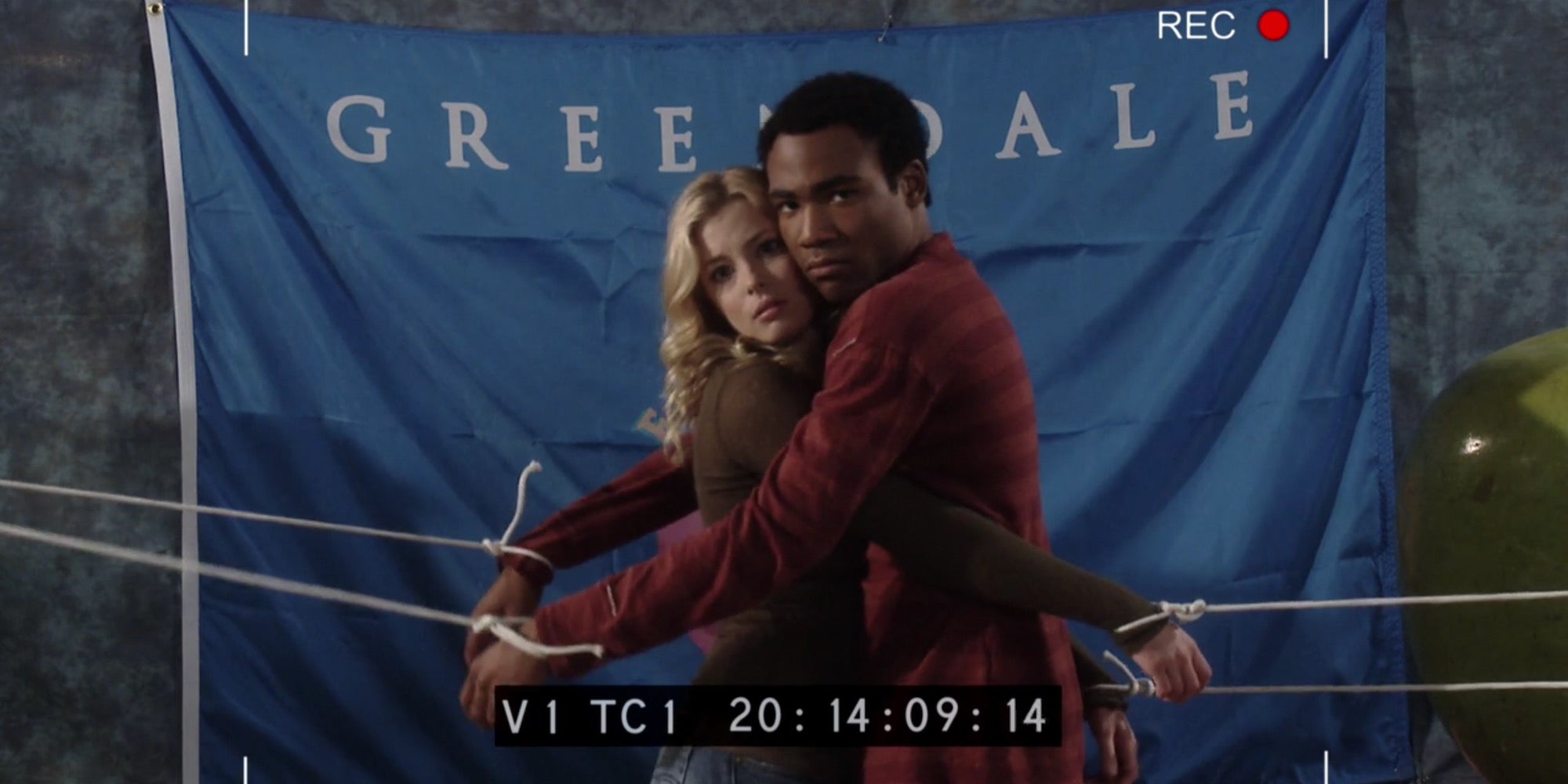 Episode 14: "Pillows and Blankets"
The previous episode, "Digital Exploration of Interior Design," is good to watch beforehand, but it's not required viewing. Presented in the style of the Ken Burns documentary The Civil War, this episode chronicles the impending war between Troy and Abed over whether they should build a blanket fort or a pillow fort. Like any war, nobody really comes out of this unscathed, whether they're on the sidelines, right in the middle, or in charge of controlling the fluffy version of a doomsday device.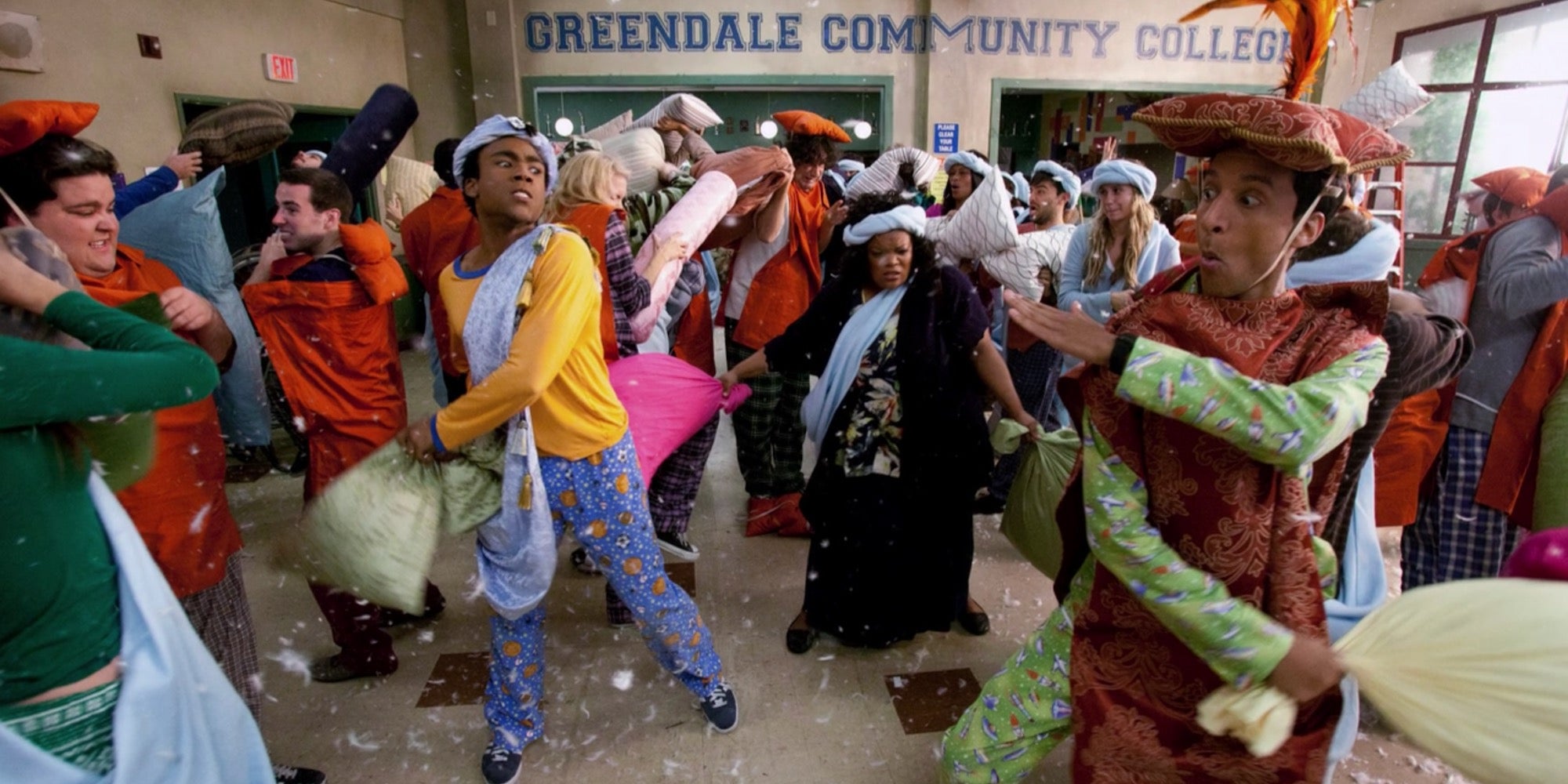 Episode 20: "Digital Estate Planning"
One of Community's most ambitious episodes to date turns the study group into 16-bit video game characters as they team up and fight Giancarlo Esposito (Better Call Saul, The Mandalorian) for Pierce's inheritance. It brings out the best and worst of video games as well as some growth in 2D form.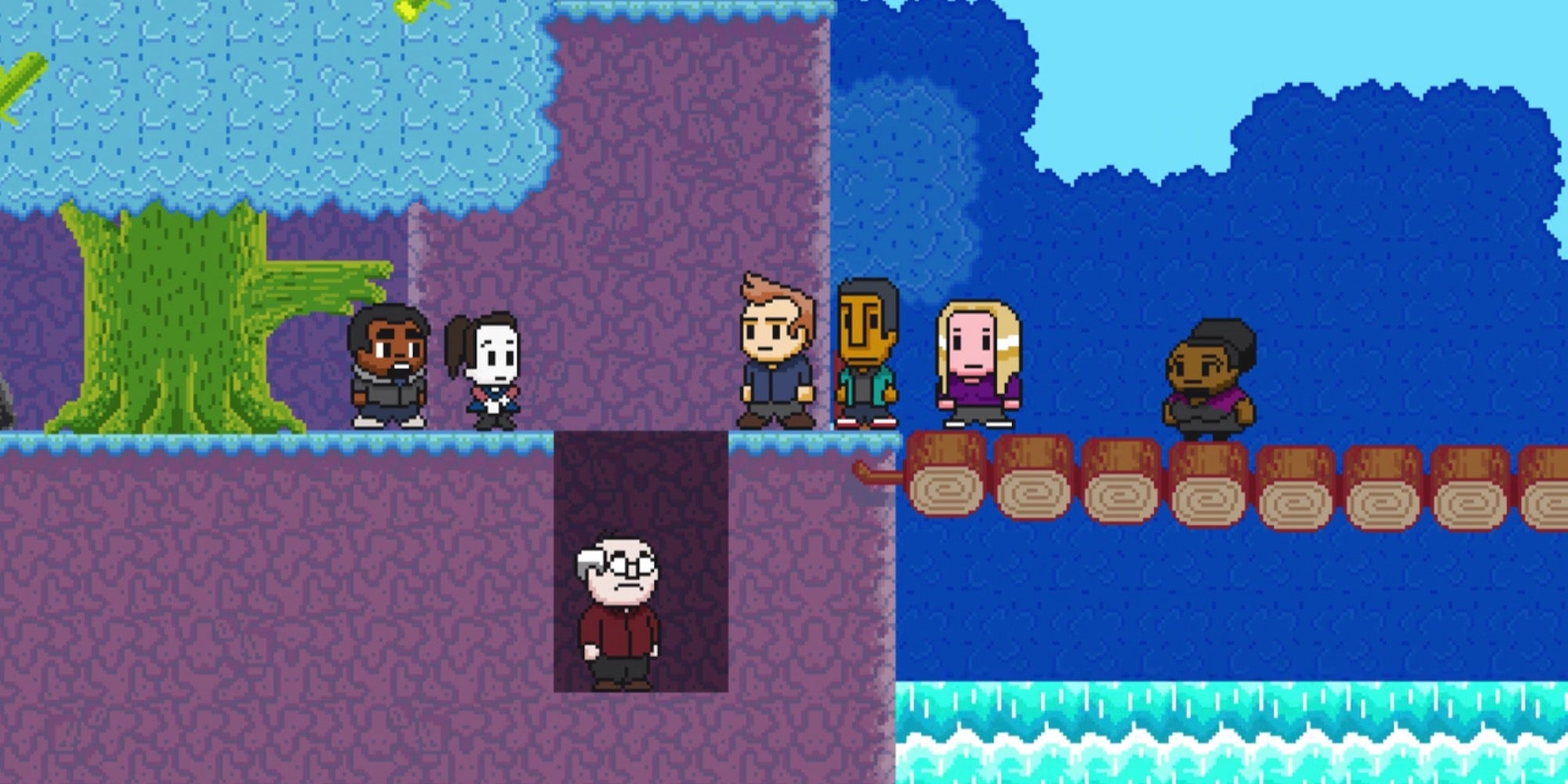 The Best Community Episodes: Season 4
Episode 11: "Basic Human Anatomy"
Most people completely write off Community's fourth season as the "gas leak year" because when Community attempted to move forward without Harmon, it largely fell apart. (NBC would later rehire him to make season 5.) But this episode, which is here mostly just to put season 4 on the list and is penned by Rash, comes close to what the show used to be. The impersonations of Troy and Abed (and Jeff via Dean Pelton) run rampant as they attempt to "switch bodies." Even on Community's turf, that's fairly impossible to believe, but they stick to their acts until it comes to a head in an emotional revelation.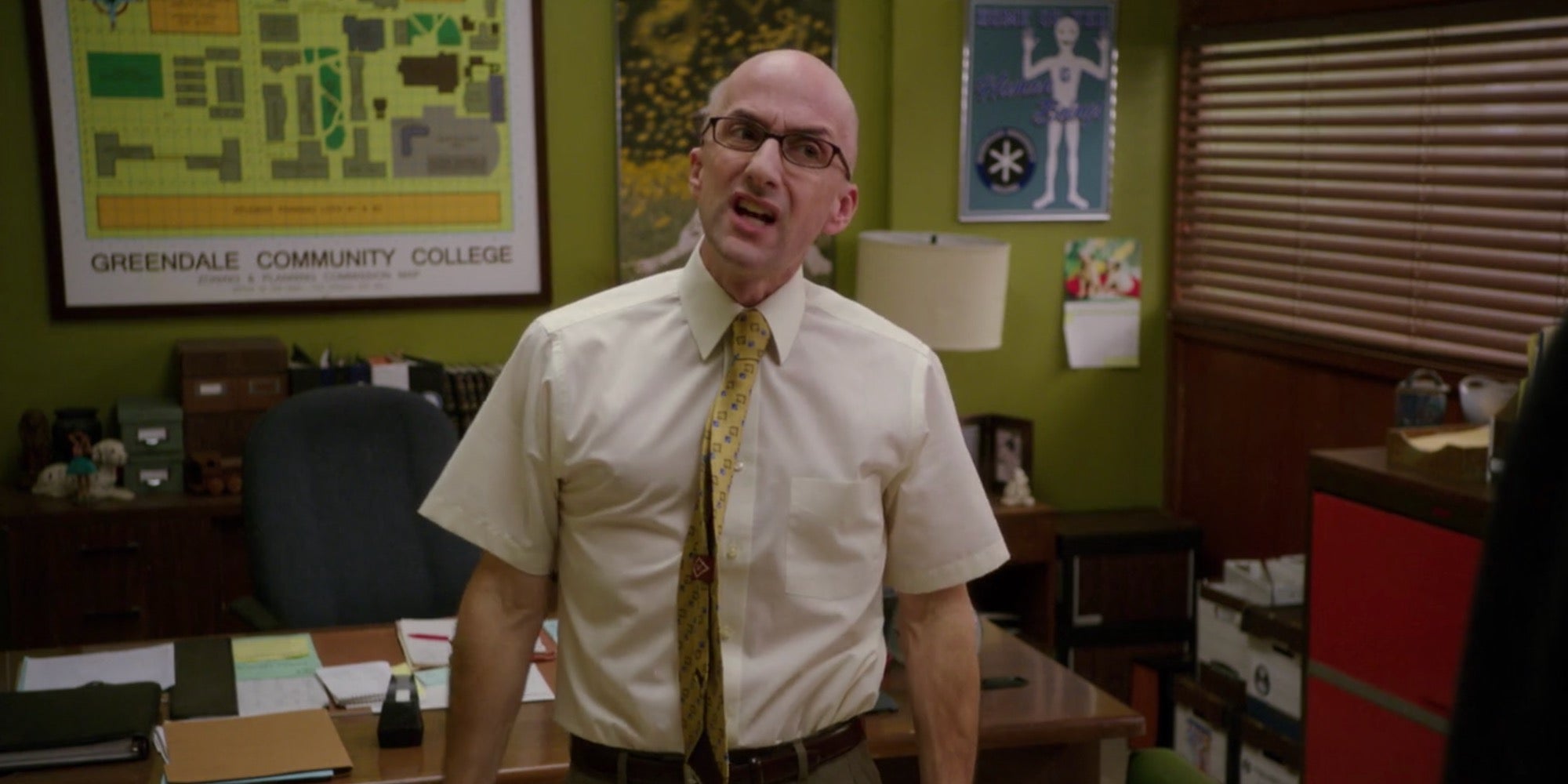 The Best Community Episodes: Season 5
Episode 4: "Cooperative Polygraphy"
After Chevy Chase left Community during its fourth season (and was banned from the Sony lot), a newly reinstated Harmon did practically the only thing he could with Pierce's story: He killed him. Yet Pierce's presence is palpable as the executor of his will (played by Walton Goggins) surprises them with a polygraph test to prove that none of them murdered Pierce, which allows the show's main antagonists to get into their heads one last time. If you want further proof of just how much this episode holds up, look no further than the virtual table read performed by the show's cast and crew for charity during the COVID-19 pandemic with Pedro Pascal filling for Goggins' role.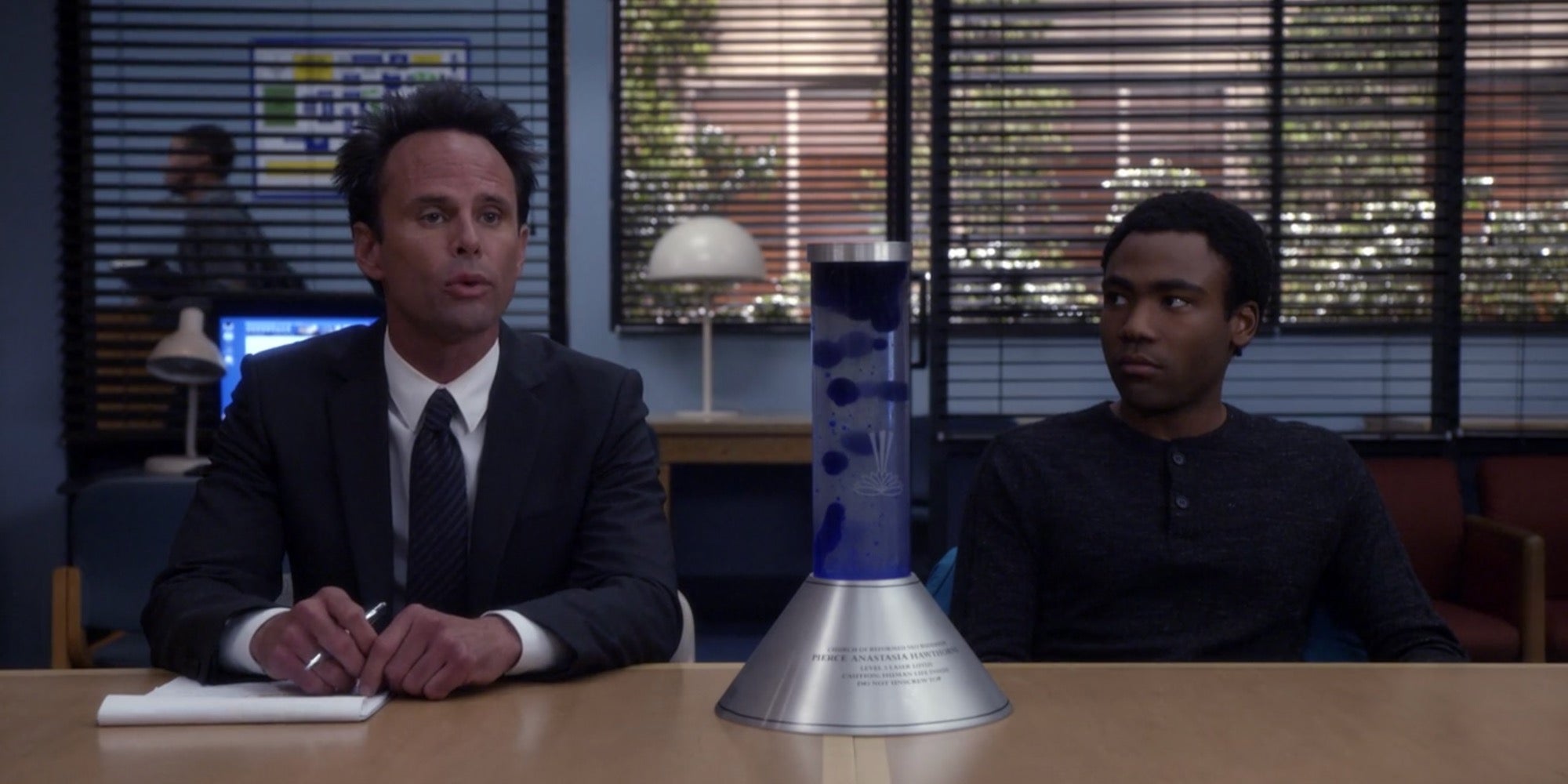 Episode 5: "Geothermal Escapism"
Community marked Glover's final episode by going all-out with a massive game of "The Floor Is Lava" with a $50,000 comic book as the grand prize. If you've seen Community's prior campus-wide competitions, it doesn't take long for everything to erupt into chaos as the rest of the study group is forced to process the eventual departure of one of their own.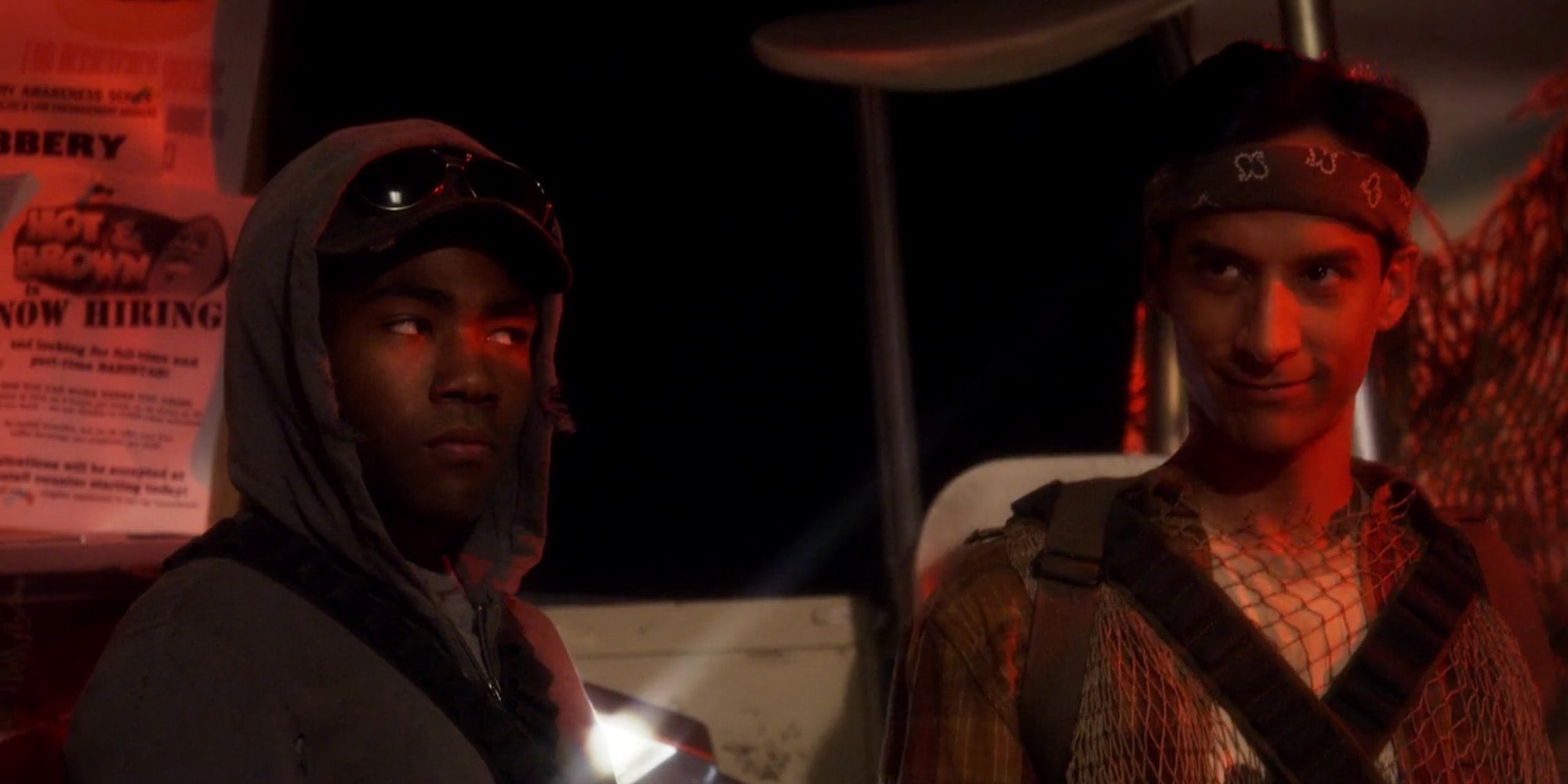 Episode 8: "App Development and Condiments"
Greendale embraces modern technology and startup culture by agreeing to beta test a new app called MeowMeowBeenz (yes, really) that will let you rank people. And if Community has drilled home anything, it's that if you give anyone there a bit of power, it turns into an oppressive dystopia pretty quickly.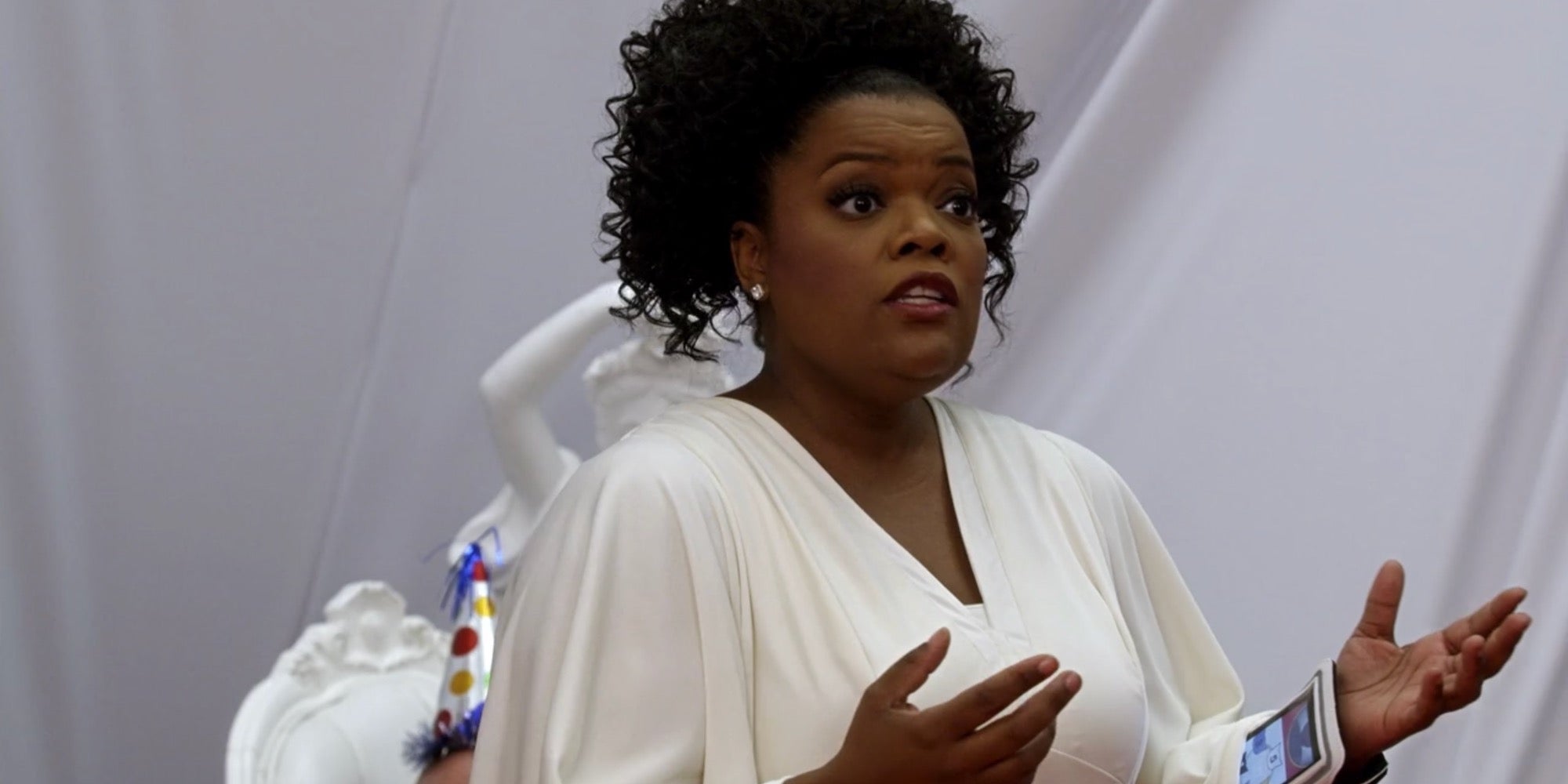 Episode 11: "G.I. Jeff"
Like "Abed's Uncontrollable Christmas," a classic children's animation style is used both as a coping mechanism and as a means of escape, but things get dark quickly in this tribute to G.I. Joe. With cartoon character deaths, depictions of violence, the cheesy commercials, and the study group (as various soldiers) questioning the entire logistics of the '80s children's show, the audience is left to ponder some of the same things Jeff is forced to deal with now that he's turning 40. Community might be a comedy, but it just as easily steps into more melancholy territory.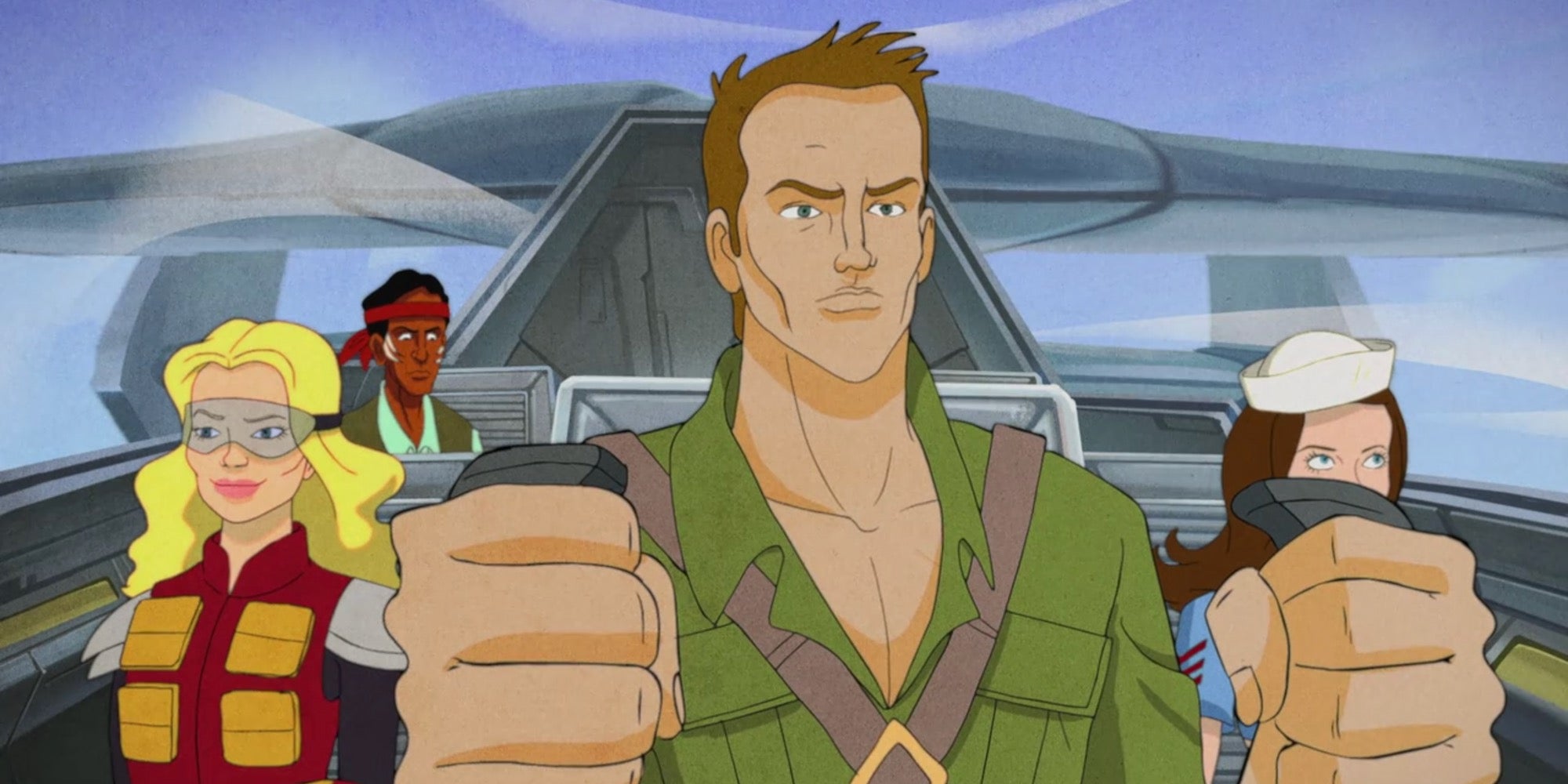 Best Community Episodes: Season 6
Episode 13: "Emotional Consequences of Broadcast Television"
After six seasons and changing networks, Community knew a thing or two about its fate being left up in the air. So in Community's final episode, the remaining members of the study group (and a few of the people who were still at Greendale) all gathered in a bar after the end of the year to imagine how a hypothetical seventh season of Community (that we now know would never happen) would play out. It's a near-perfect blend of fanservice, meta commentary, and the show's trademark humor that gives the characters we love an equally great send-off.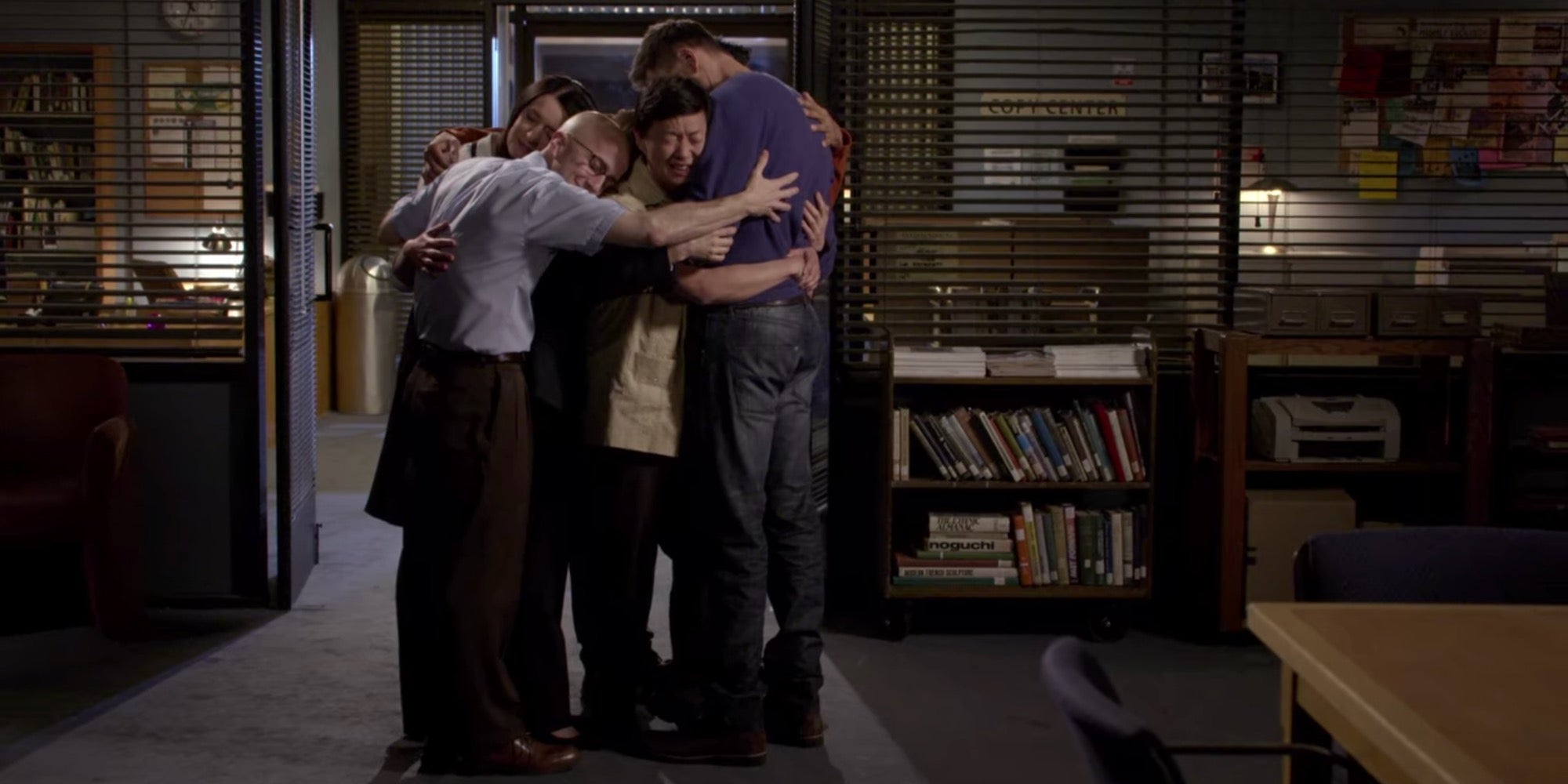 Daily Dot Hulu Guides
---
Daily Dot Best Hulu Movies
---
Daily Dot Best Hulu Shows
---
---