Bekah Martinez, who became a social media star after her standout run on The Bachelor, called out fellow contestant Leo Dottavio early Wednesday for sexual harassment.
According to her Instagram story, multiple women have come forward to Martinez with anecdotes in which Dottavio allegedly made lewd comments and unwanted advances toward women. She posted screengrabs from four women who said Dottavio sent an unsolicited dick pick, harassed women in college in "barely legal" scenarios, and put another woman in an "uncomfortable situation." In a screengrab of an apparent Instagram, Dottavio allegedly wrote, "You need my big dick" in a comment.
Martinez added that there are "many more responses in my DMs with *specific* examples of sexual harassment… lots of other DMs from angry people."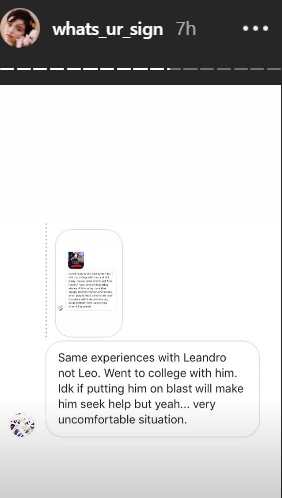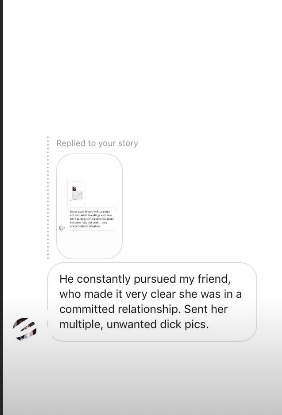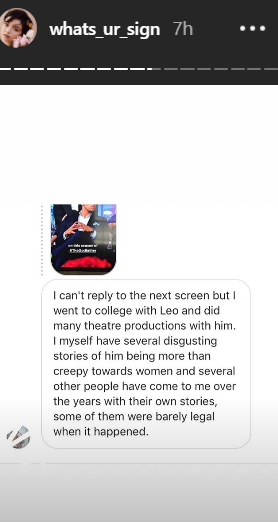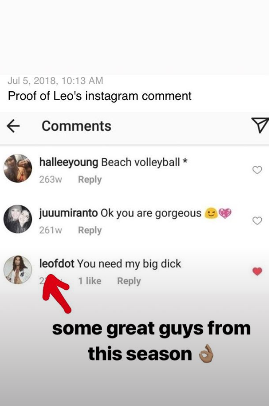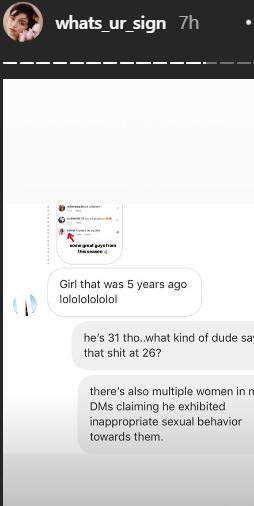 However, Martinez received backlash for amplifying the stories of other women almost immediately from people who felt that she was "bullying" Dottavio.
"[S]ince when is exposing someone's history of sexual harassment worse than the harassment itself?" she wrote in defense of her stories.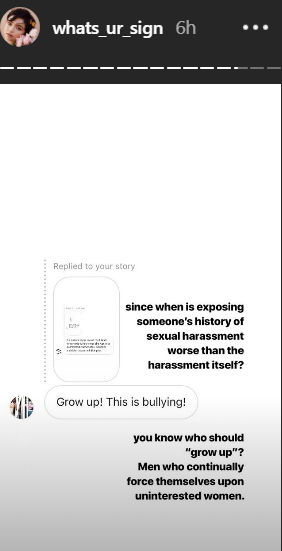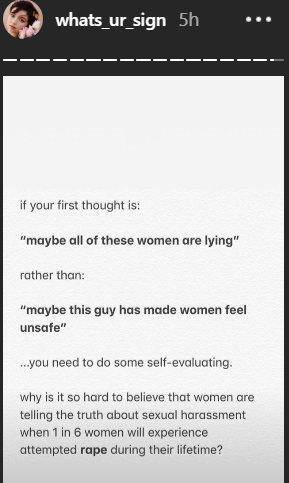 Martinez's closing argument on her Instagram Story was sound. "Don't be a shitty person, and people won't have shitty stories to tell about you," she wrote.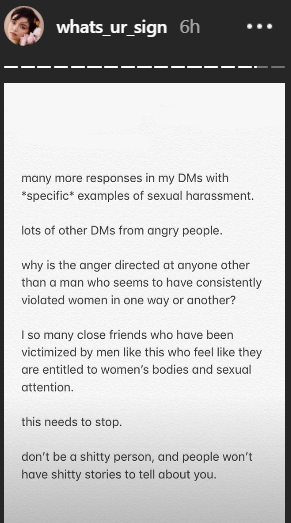 Dottavio has yet to reply to Martinez's screengrabs. He will return to network television this month on series spinoff, Bachelor in Paradise.
The reality TV juggernaut has faced backlash for the dark pasts of some male contestants, which have been revealed in the social media age. A sexual assault charge, racist tweets, and far-right Instagram likes have all come to light in the past year from various male contestants.
The Daily Dot reached out to Martinez and Dottavio for comment but did not hear back as of this publishing.