The revisionists have come to Apple TV+, and Dickinson is its wild and horny experiment. 
Dickinson
RELEASE DATE:
11/1/2019
DIRECTORS:
David Gordon Green, Lynn Shelton
STREAMING:
Apple TV+
The Apple series updates Emily Dickinson for 2019, but its tonal shifts take some getting used to.
The series, created by Alena Smith (who previously wrote on The Affair and The Newsroom), opens with a note about poet Emily Dickinson's lack of published work during her lifetime, and the 2,000 unpublished poems discovered after her death. But Dickinson focuses on teenage Emily, played with restless intensity by Hailee Steinfeld. Her best friend Sue (Ella Hunt) is engaged to Emily's brother Austin (Adrian Enscoe), and while Emily has no interest in being a wife, her sister Lavinia (Anna Baryshnikov) is more agreeable to it. Emily's mother (Jane Krakowski) wants her to find a husband and learn her "place"; her father (Toby Huss) is more relaxed in his views on marriage, but he does not approve of Emily's desire to be a published author.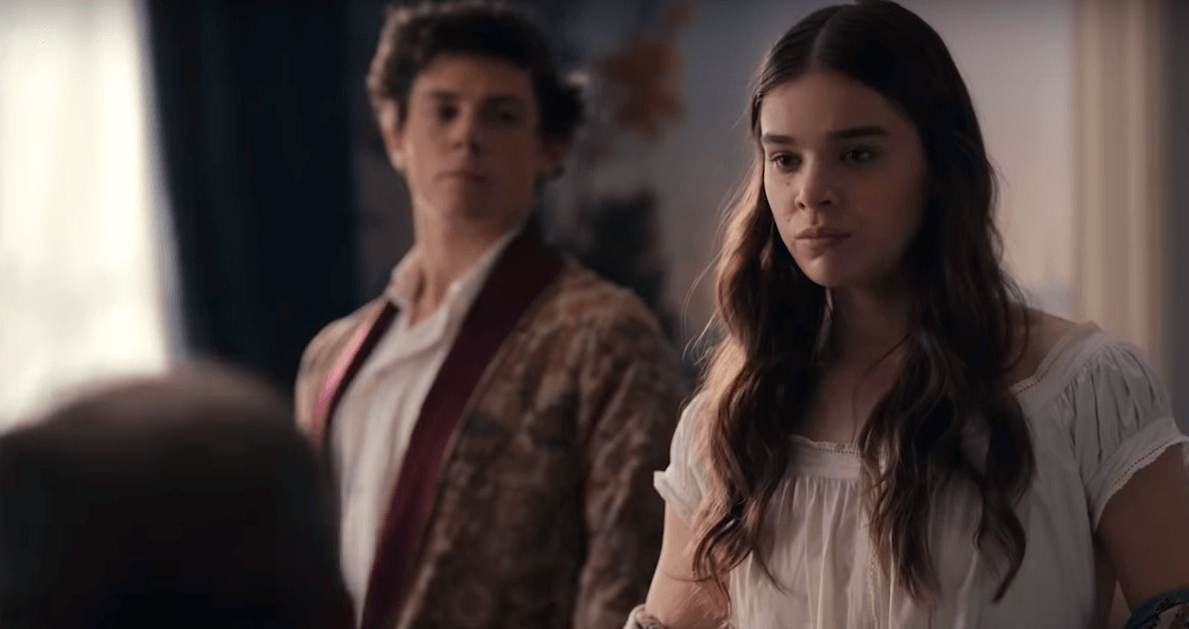 In the three episodes available for review (David Gordon Green directs the first two, Lynn Shelton the third) we get familiar with Emily's comfortable Amherst, Massachusetts upbringing. She scoffs at the chores she must do because she's a woman, and the things she can't because she's a woman. Emily muses about death in her poems, and at one point Death takes the form of a blunt-smoking Wiz Khalifa in a ghost carriage. Billie Eilish's "Bury a Friend" soundtracks the scene and it's a bit on the nose. There are moments, like this one, where Dickinson's quest to modernize the story feels a little jarring, revisionist a la Sofia Coppola's Marie Antoinette and sleek enough to be an iPhone commercial. 
More interesting is the relationship between Emily and Sue, who did actually marry Austin Dickinson in 1856, though letters to Sue, published in 1998, allude to more than friendship. Their relationship was recontextualized in Madeleine Olnek's 2018 film Wild Nights with Emily, which featured Molly Shannon as Dickinson. Episode two comes closest to a fully realized narrative: Emily and Sue dress as men to attend a lecture on volcanoes by geologist Edward Hitchcock; it becomes highly sexual at one point—at least in Emily's mind, as she envisions dancing around in her bloomers with Sue. Emily blows their cover in a moment of ecstasy, but Hitchcock chides the worked-up boys trying to chase them out: "Let them see it."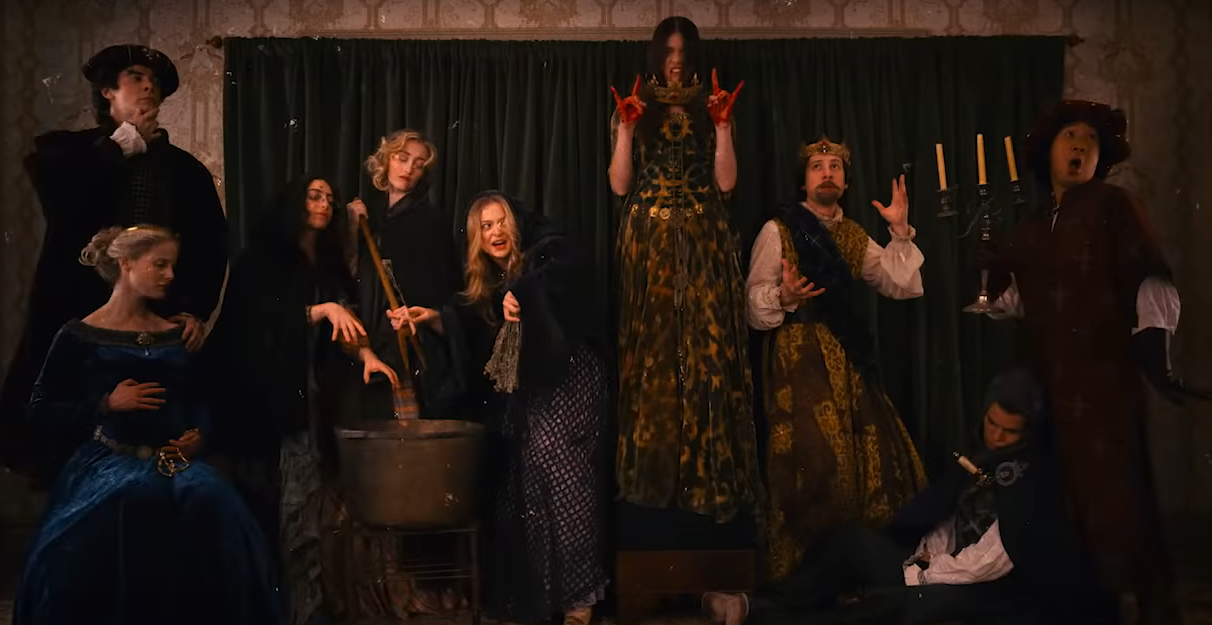 The third episode revises the house party for the 19th century, and it has a few more visual gags: Emily pulls up more than half a dozen layers of dress to confirm she's started menstruating; the (majority white) partygoers grind to Carnage's "I Like Tuh." This vacillation between tone and period does take you out of the narrative at times, as do the shifts between period-specific and modern dialogue. It's doing what it must to steer younger fans of series like Euphoria and Riverdale to its corseted, queer confines, but are those fans coming to Apple TV+ for this? 
Part of me wishes the show was set in the present—would Emily be a VSCO girl or an egirl in 2019? Several characters mention Emily's brilliance and mad genius, but in the three episodes we don't really get a sense of what that looks like. The series—which has already been renewed—has to map that to the present, too. Hopefully the rest of the season does something to tie all its ideas together. 
Apple TV+ launches on Nov. 1 with a robust library of movies and series. Here's everything we know about the service.