Apple TV+ lands a knockout with its kid-centric Ghostwriter reboot, which is much better than it ought to be. One of two Sesame Workshop-produced projects to debut on the new streamer (along with Sesame Street-themed Helpsters), Ghostwriter puts four protagonists into both classic and modern works, reinforcing the value of reading to kids. 
Ghostwriter

RELEASE DATE:
11/01/2019
DIRECTOR:
Luke Matheny
STREAMING:
Apple TV+
This excellent reboot reinforces the value of reading and will appeal to both children and adults viewers.
The series—a remake of the esteemed PBS series that ran from 1992 to 1995—is designed to teach elementary and middle school children reading and writing comprehension skills via mystery cases which unfold over two to three 30-minute episodes. It makes sense for Apple to dip into the children's viewing market with its debut programming slate in order to hook younger viewers to the platform. 
Ghostwriter gets off on the right foot by not insulting the intelligence of its child or parent viewers. These are 21st-century kids living in a diverse big city; they have money for fares, know their way around, and understand technology. The characters already have some faint connection, eliminating any awkward and forced introductions. Like many other kids, lead character Ruben (Isaac Arellanes) is lost in the metropolis he's moved to with his single mother. His grandfather, a new widower, owns a bookstore and is reluctant change any part of it. It just so happens that a ghost haunts this bookstore, unleashing fictional characters into the real world and creating mysteries for Ruben and his friends to solve.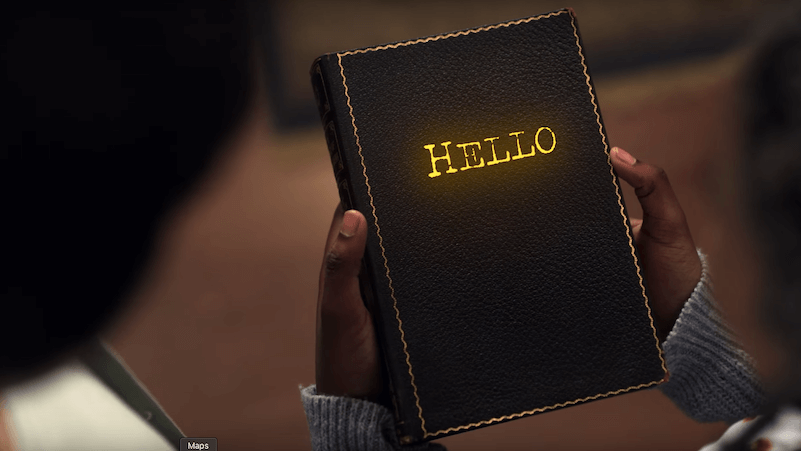 Those friends include the overachieving Chevon (Amadi Chapata), who is close to Ruben's grandparents because she doesn't have any of her own; Curtis (Justin Sanchez), the young jock who is just trying to stay eligible to play; and his bright little sister Donna (Hanna Levinson), who strives to exist outside Curtis' shadow. The strong character development (even for the ghost) and believable circumstances set the show up for success. Ghostwriter respects the emotions of the children while also giving the adults relatable stories.
First up on the list of literary mysteries is Alice's Adventures in Wonderland. As the kids embark on their missions, Ghostwriter makes excellent use of visual effects, such as a CGI'd White Rabbit (voiced by Neil Patrick Harris). Various characters from The Jungle Book also get the treatment in a pair of episodes that includes Tiffany Haddish voicing an extremely talkative cat. The show also shines in lesser-known stories, such as a trio of Wild West-themed episodes. The throughline, of course, is the well-development ghostwriter itself.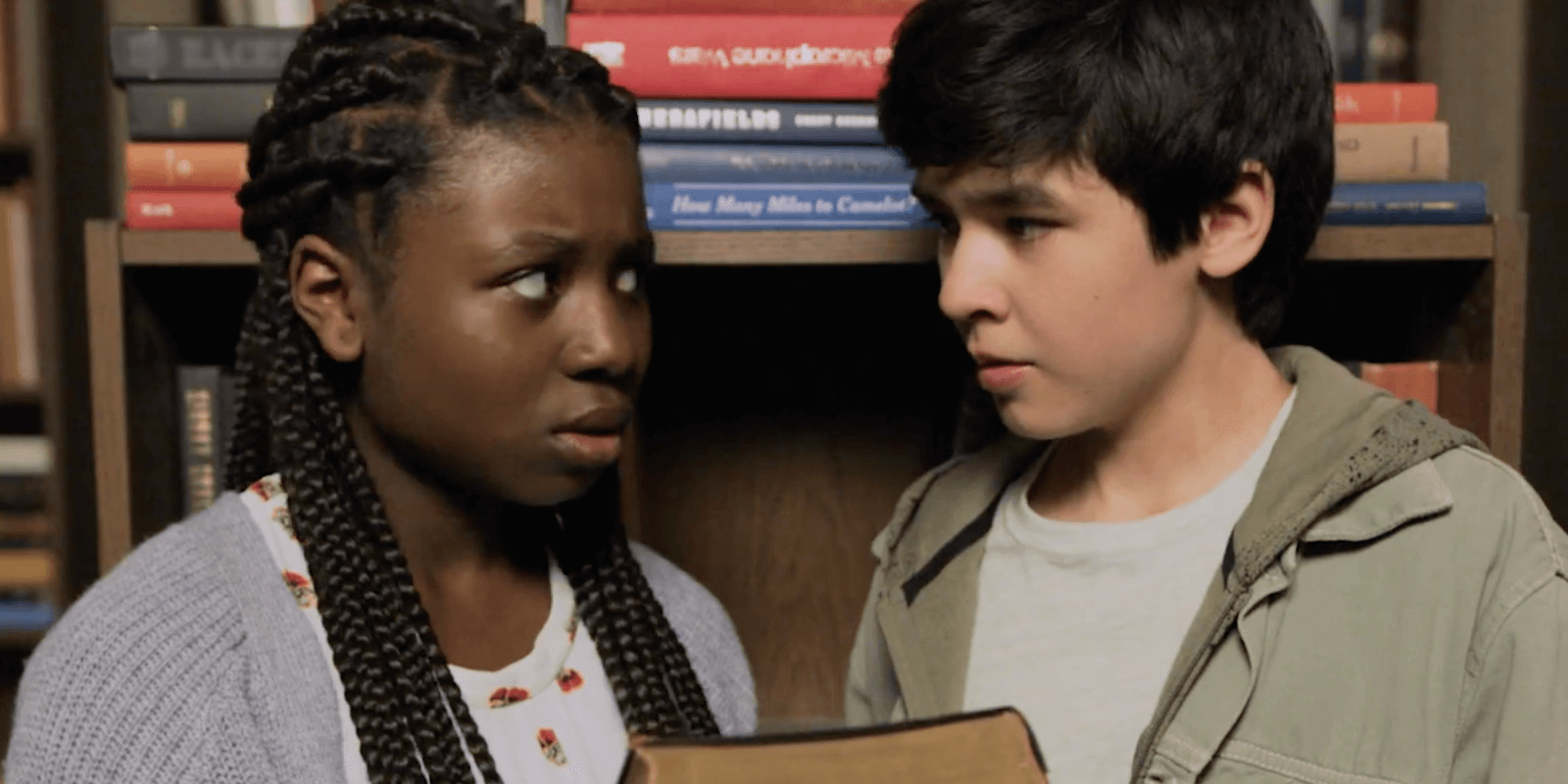 The first season of the rebooted Ghostwriter offers a great show for kids and parents to bond over, as well as an all-around victory for Apple TV+. The streamer wisely refrains from incorporating more elements than necessary. The kids are fantastic in their well-written roles, and the effects accentuate the stories, rather than overload the eyes. Most importantly, the show puts literature in the front seat. At a time when leisure reading is at an all-time low, Ghostwriter is a welcome and overdue entry in the streaming wars.
Apple TV+ launches on Nov. 1 with a robust library of movies and series. Here's everything we know about the service.