Amanda Bynes granted her first interview in five years, sitting down with Lowdown host Diana Madison to discuss her tumultuous past and plans for the future.
The former Amanda Show star told Madison she's been taking classes at the Fashion Institute of Design and Merchandising in Los Angeles, with hopes to launch her own clothing line. She also hikes, takes spin classes, and feeds the homeless in her spare time.
https://www.youtube.com/watch?v=apFrsnIZWTQ
This was a much different Bynes than the one who stole headlines in years' past for multiple DUI arrests and placement on temporary psychiatric hold, which led her parents to file for conservatorship over their daughter.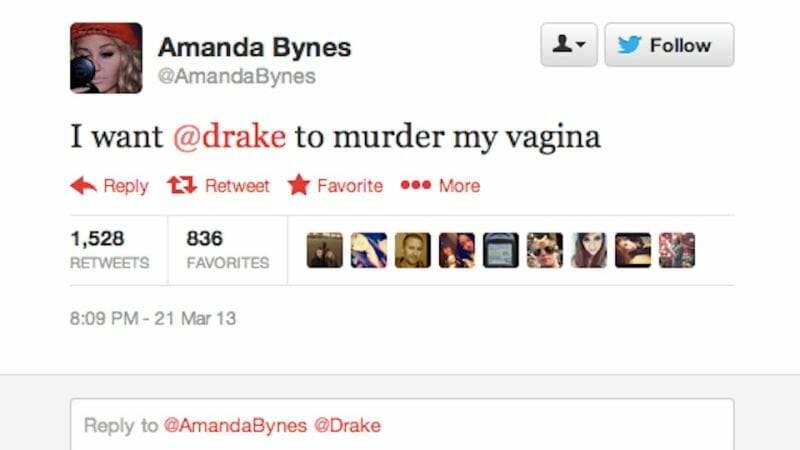 Amid those widely publicized legal issues, Bynes also earned a reputation as a reckless Twitter user, writing in 2013, "I want @drake to murder my vagina."
"I actually wasn't being insincere," Bynes told Madison of the tweet. "I was like, saying, 'Murder my vagina!' I was serious, but I was also on drugs, so that was my way of saying, 'Let's do it, man!'"
The 31-year-old retired from acting in 2012, but announced during her interview that she's now sober and ready to return to acting.
"I want to do TV, maybe a few guest spots on some shows that I'm a fan of," Bynes told Madison, "and maybe another TV show where I'm the star of it in the future."
H/T Perez Hilton