Alice Wetterlund has been working on My Mama Is a Human and So Am I, her debut Amazon special, for 10 years. It's an "accumulation of all of my experience," she says. 
Those experiences include getting sober in 2016, getting married and divorced, getting in drunken fights dressed partially as Cookie Monster, and trying to exist as a woman who happens to do comedy. A bit about getting an email from a stranger who said he'd be at her next show and wished physical harm upon her turns into a meditation on cultivating an audience and getting "Butts in seats."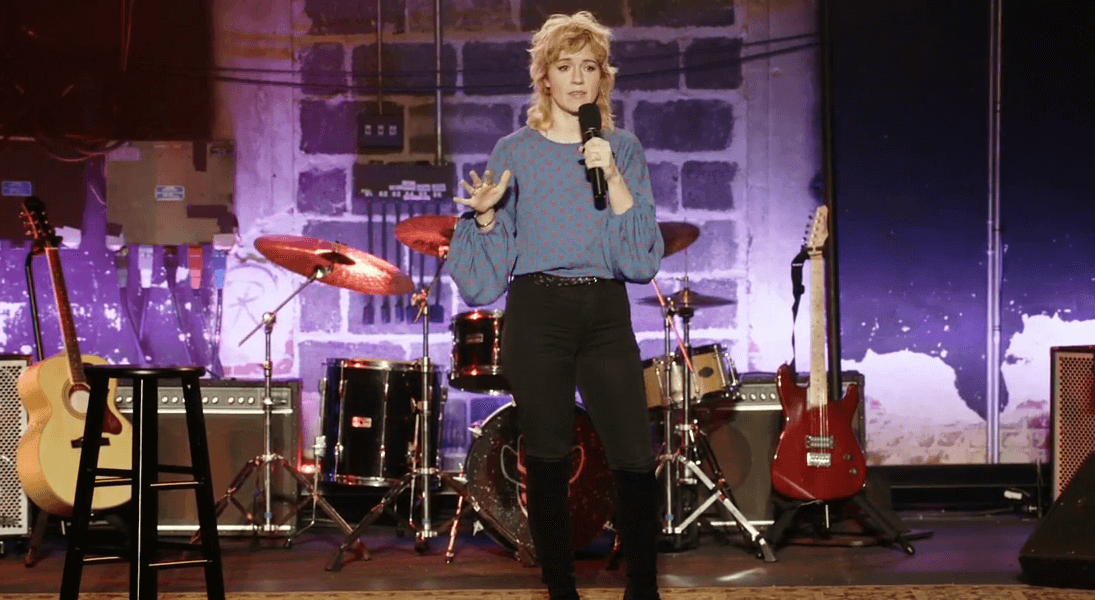 When Amazon teased the special on Twitter earlier this month, it used her opening bit about Nazis, and one about feminism. Right on cue, commenters started clocking in, calling her not funny, assessing her looks, critiquing her set based on a 30-second clip, comparing her to other female comedians ("Hannah Gadsby killed comedy" was one curious response). The comments don't bother her that much, she says, because "as a comedian, my brain goes right to, 'Wait, that doesn't make any sense.'" But, as a woman on the internet—last summer she had to deal with similar comments after calling out former Silicon Valley co-star T.J. Miller—she recognizes the patterns. 
"My voice is pretty strong," she says. "That really hits a nerve with a lot of people."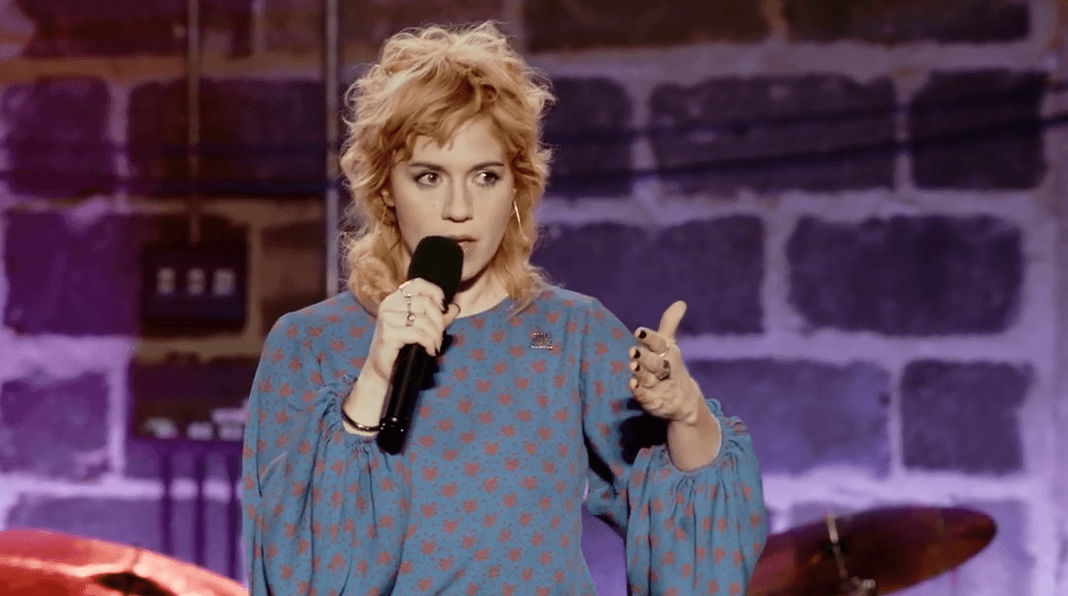 Wetterlund grew up in Minnesota and came up in the New York City standup scene. She says she did well the first night she ever got on stage, and "then I ate shit for six months." As an exploration of the last decade, the special mixes the personal and the political. She discusses Trump and feminism, but also looks back at her past behaviors and relationships with a more critical eye, drawing out the absurdity as well as the darker moments. The special takes its name from a bit about breaking the alien code in country music, a perfect end to Lil Nas X/Storm Area 51 summer. 
"The marriage of country music and alien conspiracy, for me that's like a real allegory for 2019," she says. "We live at a point where giant swaths of America that thinks they're the most patriotic, most salt-of-the-earth, down-to-earth group of people literally believe that there is a child sex ring in a pizza shop that does not have a basement. That's easier for them to believe than [that] climate change is real." 
After appearing on Silicon Valley and People of Earth, Wetterlund will make her dramatic television debut in upcoming CBS All Access series Interrogation, and she isn't done accumulating experiences. She wants to pivot to action movies, too. Her favorite action film is the 1996 Geena Davis-Samuel L. Jackson thriller The Long Kiss Goodnight, and she says she wants to do a sequel. 
"Which I have no meetings about, so this is where I'm breaking that story," she says.
Still not sure what to watch on Amazon? Here are the best Amazon originals, the best documentaries on Amazon Prime, what's new on Amazon, the best movies you can watch in stunning 4K Ultra HD, and the sexiest movies you can stream right now.  
What are we laughing at? Sign up here for the Daily Dot's comedy newsletter, filled with news and insights from your host, Audra Schroeder.